How new electrical outlets can change your life.  It sounds a bit dramatic.  But if you are anything like me, you live life on the go.  Needing to charge your phone wherever you are in your home, whether you're in the kitchen or the family room, is super important.  Sometimes I go the whole day and don't notice my phone needs to be charged until the moment I need to make dinner from the recipe I have on my phone.  Oops.  Or maybe trying to turn off downstairs lights on your way to bed is a carefully planned strategy.  At least it is for me.  Well we recently installed new outlets and let me tell you, they have actually changed our lives.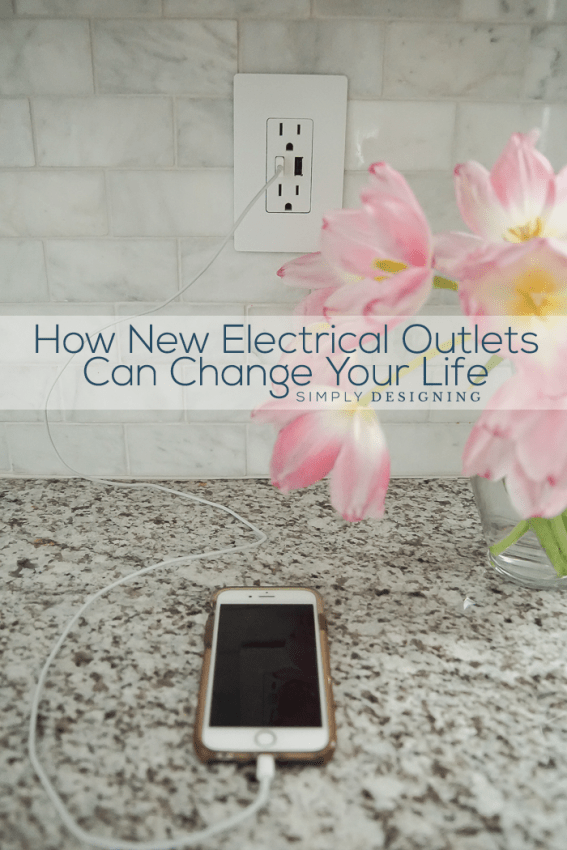 A big huge thank you to Legrand for sponsoring this post today.  All opinions are 100% mine.  #radiantdesign
As I have mentioned before, we bought our home as a spec home.  So it was brand new but we didn't get to choose anything in it.  It came with some nice upgrades, and also a lot of standard things.  Our outlets are definitely standard.  Which I didn't think too much about for a long time.  And then I started using my iPad or iPhone more for recipes, I started to use my electronics more for work, which meant I needed to charge my electronics more often.  We also acquired more electronics and needed a spot to keep and charge them.  And outlets started to become scarce (and we actually have a LOT of outlets in our house)!  One of the problems was that the bulky plugs weren't really conducive to plugging in more than one item per duplex outlet.  Can I just ask why electronic plugs are so big!?  Please tell me I am not the only person with this problem.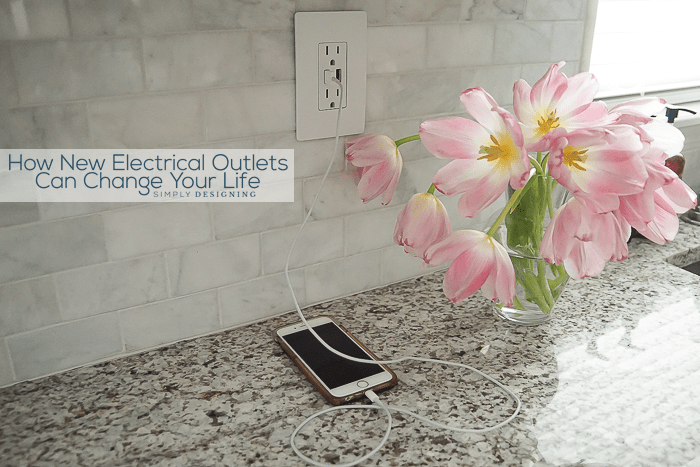 Anyway...upgrading to new outlets with more options have been a game changer for us because we have been able to add duplex outlets with 2 USB charging spots!  This eliminates the need for that big bulky plug that takes up all the space!  Also, it means I can charge 2 USB items and 2 standard plug items At. The. Same. Time.  That's basically life changing in my book!
And the best part is that installing new outlets is not difficult!  And you don't need to hire anyone to do it.  It is a simple and easy home improvement project that you can do yourself.  Just remember, when installing new outlets it is important to always turn your breaker off so that you don't accidentally get shocked.
Here are a few pictures of our outlets before.  They were just standard outlets, nothing special.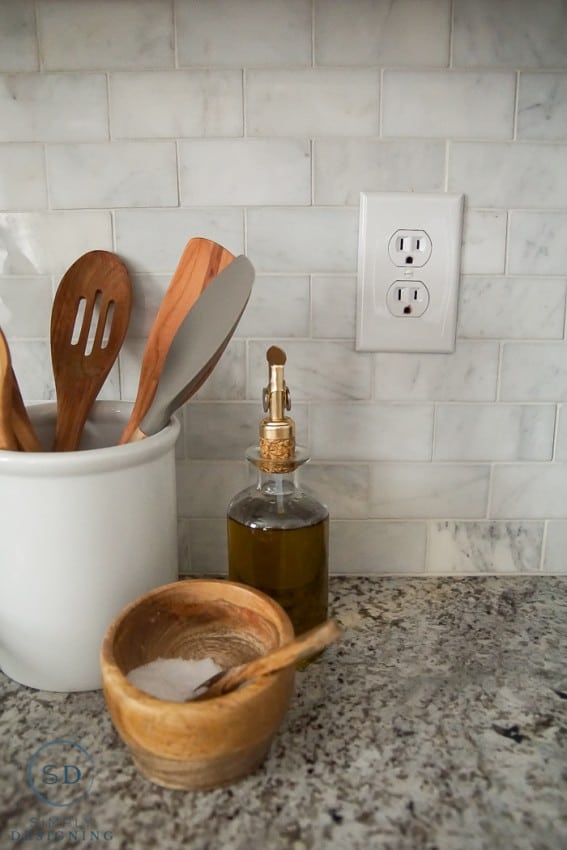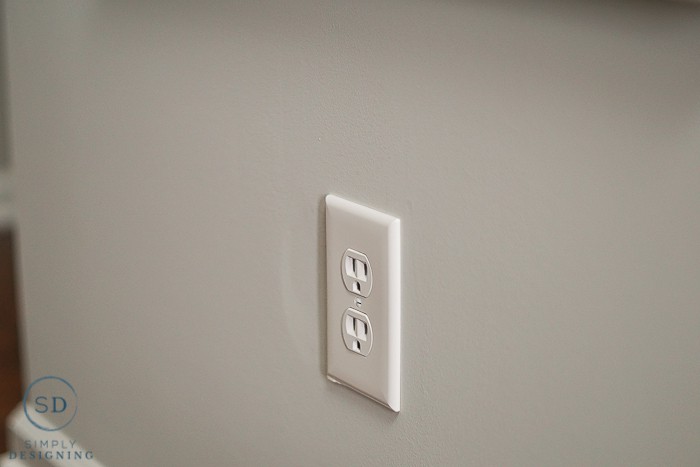 Now all outlets are slightly different, but ours were very easy to unscrew and unattach from the current wiring.  All of our old outlets were exactly the same.  However, we opted for several different styles of outlets from Legrand.
All of the outlets are part of the radiant collection from Legrand and I just love them.  They are such a modern and streamline looking outlet.  It's amazing what a difference a beautiful outlet can make.  I also love that the faceplates are screwless.  This gives them a cleaner look which I really like.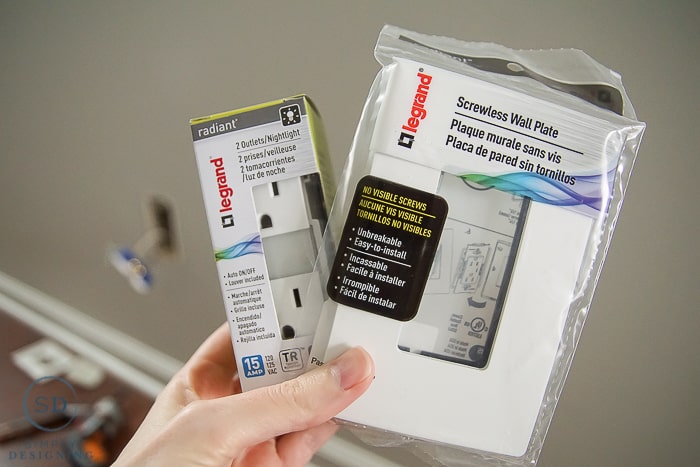 We choose a few duplex outlets with UBS plugs, a few duplex outlets with nightlights and a few standard duplex outlets.  We chose the outlet style based on where they would go in our house and the needs for that space.  It was fun thinking through customizing our outlets to really fit our needs.
The outlets were all really easy to install.  We followed the instructions that came with the outlets and we were able to install them quickly.  We simply reconnected the electrical wires, screwed the outlet into the jbox, screwed in the small black plate and then the top wall plate just snapped right on.  It really only took a few minutes to install each outlet!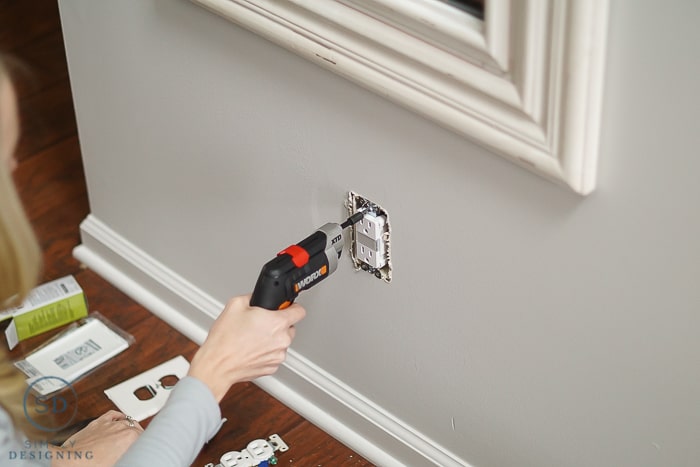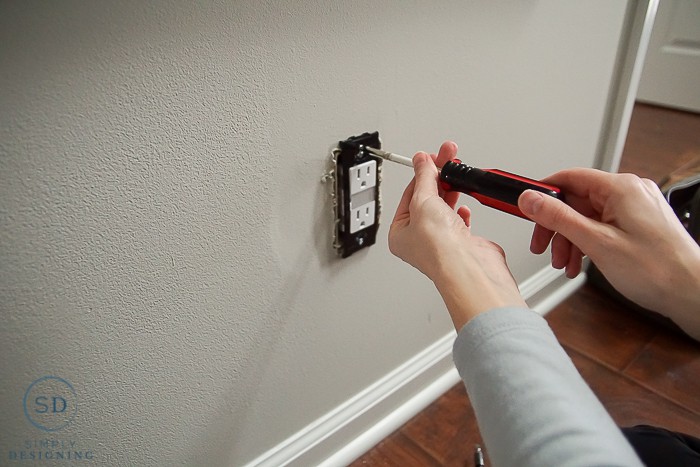 I really love the duplex outlets with the UBS plugs.  These are so incredibly useful and functional!  I love that I can have my slow cooker, my rice cooker and my phone plugged into the same spot!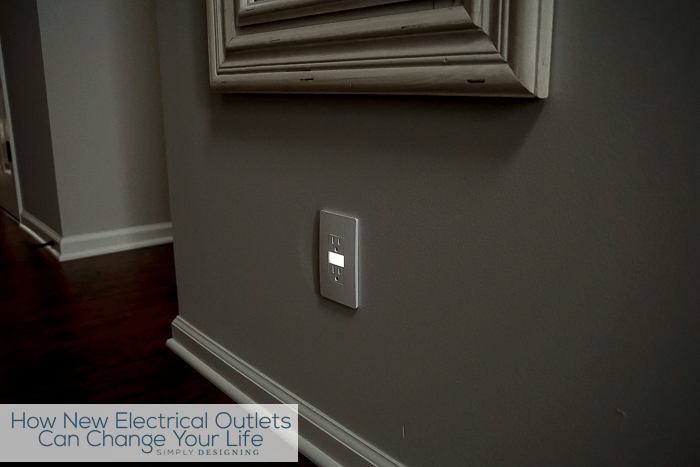 We also really love the duplex outlets with the nightlight.  We placed a couple of those in our front foyer hallway and in the kitchen to help when we are downstairs getting bottles in the middle of the night or when we are strategically trying to turn off all the lights to walk upstairs.  That added light is so helpful, they are just awesome.  I would love to be able to install a few more in my upstairs hallway one day.
I was really surprised how much of a difference in my daily life having upgraded outlets really can be!  I just love the look, style and functionality of them!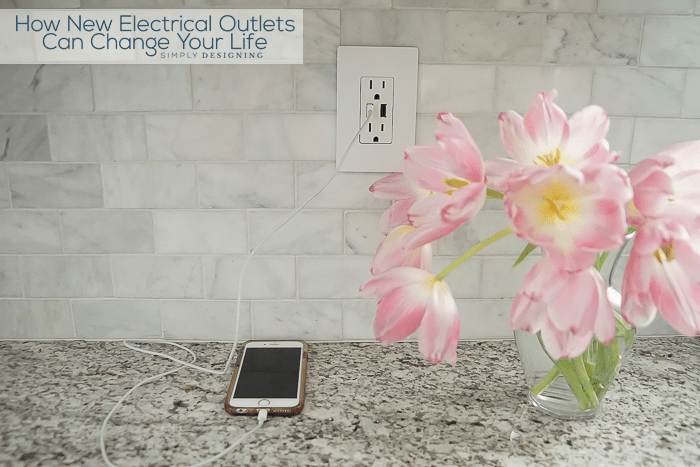 So I am curious, how could your home benefit from a design and technology upgrade available when updating your outlets with something like the radiant collection from Legrand?
You might also enjoy: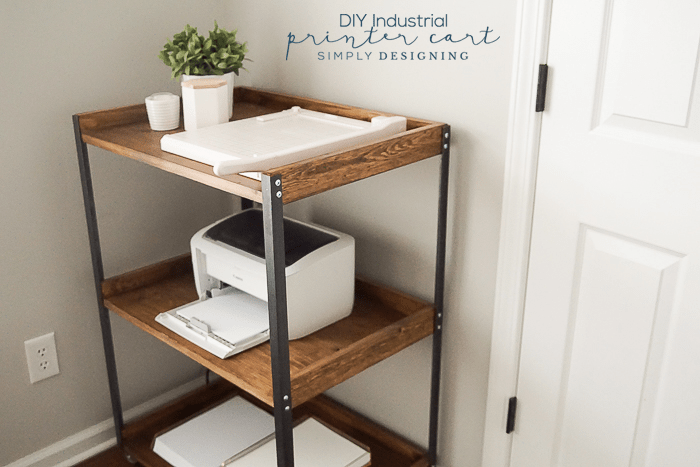 How to make an Industrial Printer Cart