I've used barn wood for a few projects and today I wanted to share my tips and tricks for how to clean barn wood so that it can be reused in any project you wish.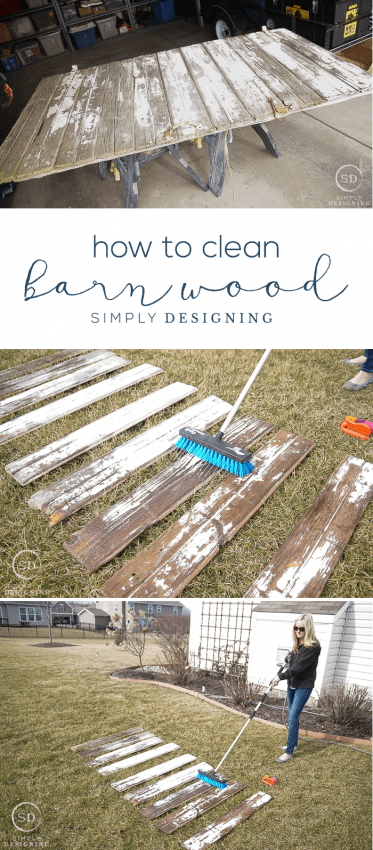 About a week ago I shared my Industrial Work Table with Barn Wood.  This table is not only beautiful but it is so functional.  And it perfectly compliments my Craft Room!  This table was the culmination of many hours of dreaming and scheming and also the result of a beautiful barn that was torn down near me.  A friend and I managed to find a beautiful barn door and so I took it home and it sat in my garage for quite some time.  Then the idea was born to use this as the top of my craft room work table. Before I could turn the barn door into a table top, I needed to clean the wood up.
I love how pretty reclaimed wood is.  But I really did not know much about this wood and the idea of bringing any sort of bugs or old dirt into my home kind of grossed me out.  So I knew I needed to clean it really well before I could build anything with it.
Today, in collaboration with HomeRight, I am excited to share my tips and tricks for how to clean barn wood with you.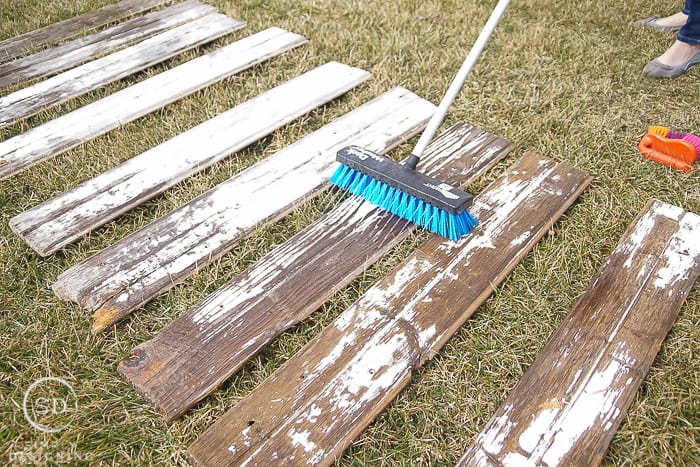 It really is easy, and you won't break your back with my method and it is made easier by using a simple tool from HomeRight!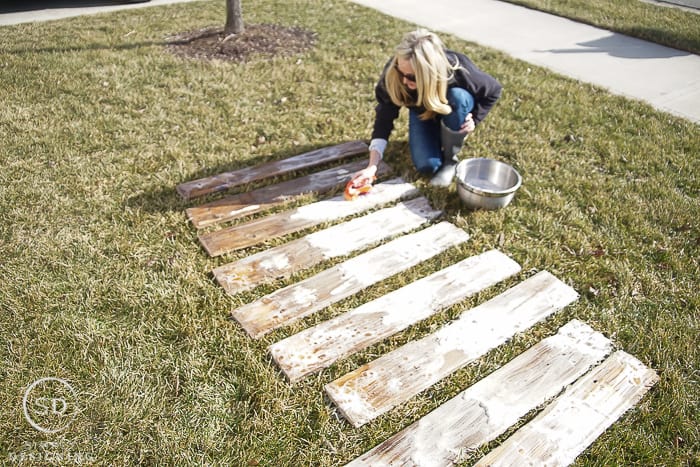 After I cleaned my barn wood you can see this sneak peek of what my finished table looks like...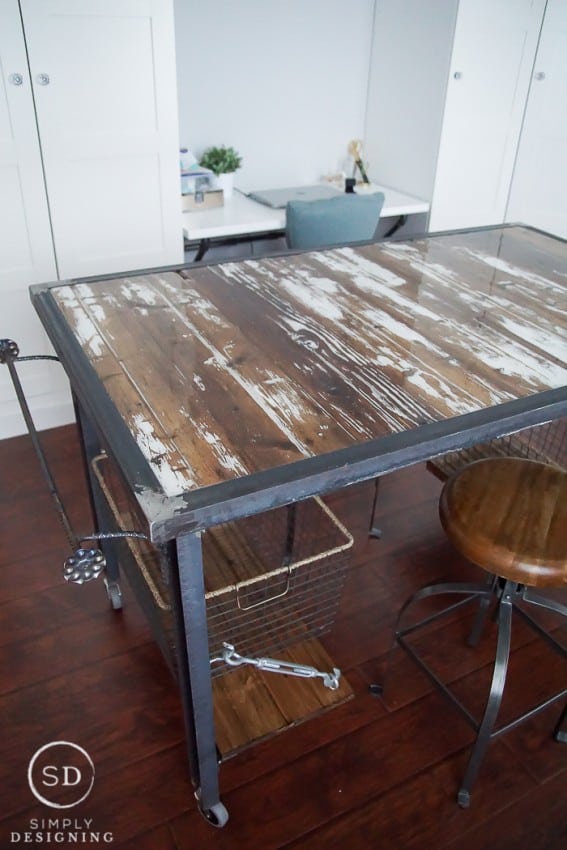 Isn't it just so beautiful!?!?! I used my HomeRight Deck Washer to clean this barn wood really quickly.
You will want to click through to read about the process and everything needed so you'll know how to clean barn wood.
Click here to see all my Tips for How to Clean Barn Wood!

In case you want to see more about my craft room, you can check out the whole series here:
Play Room to Craft Room: Part 1
Craft Room: Installing Storage: Part 2
Craft Room: Building in Cabinets: Part 3
Craft Room: New Light Fixture: Part 4
Craft Room: Choosing Cabinet Knobs: Part 5
Craft Room: the Perfect GrayPaint:: Part 6
You might enjoy some of these fun posts and ideas as well: