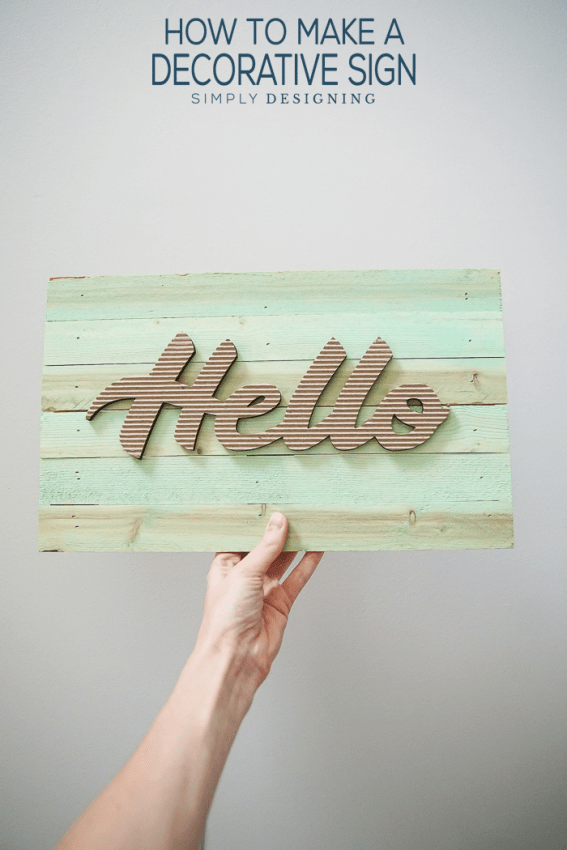 Hello! I've been thinking lately about how nice the spring weather has been here and how happy I am to see my neighbors out and about enjoying the new blooms, the green grass, and the beautiful sunshine. And what better way to renew the somewhat dormant friendships from winter than to welcome visitors to your home with a bright and friendly Decorative Sign? This sign is so simple to make. It is versatile enough to match any home decor. And it makes me feel welcome every time I see it. That's exactly how I want people to feel when they enter my home! Don't you agree?

Decorative Sign Supplies:
This post contains affiliate links for your convenience. If you make a purchase through the link, I make a teeny tiny commission, but you never pay a penny more.  Thank you for supporting my blog.
Wood Pallet Sign
Hello Wooden Word
DecoArt Americana Acrylic Paint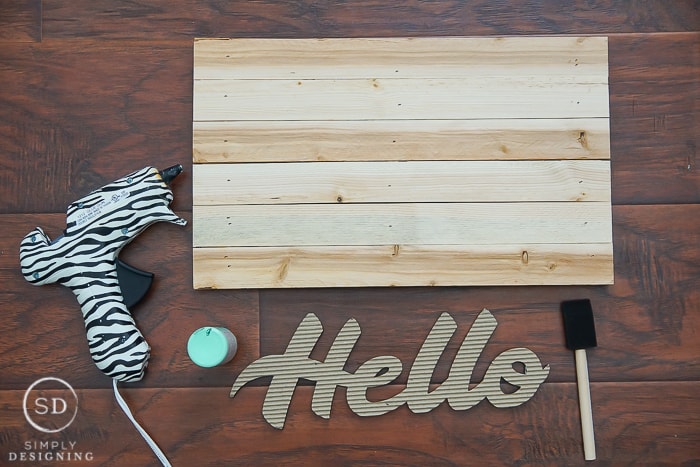 When I first saw the materials for this Decorative Sign, I knew I wanted a splash of color, but I also wanted to preserve the pallet look of the wood.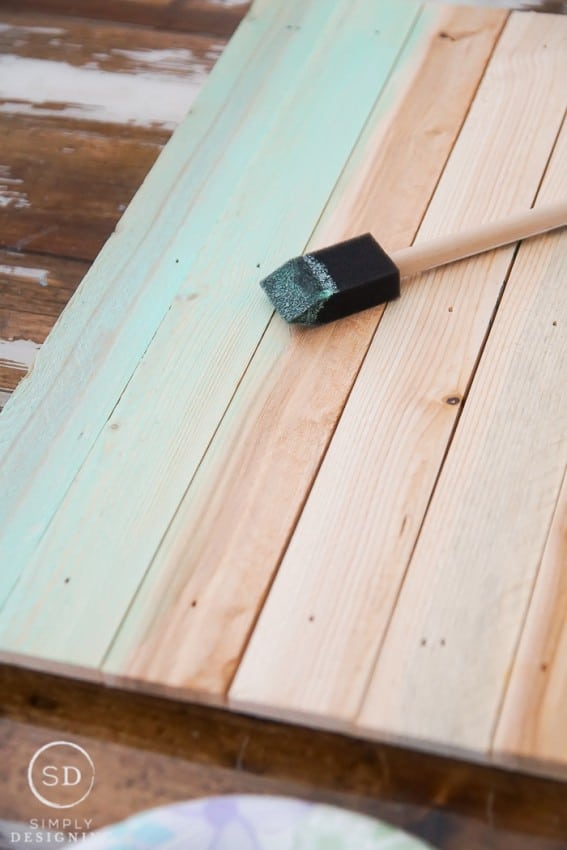 So, I decided to paint the pallet sign with a wash of color. To do this, I used a mint-colored paint and mixed it with water. Then I applied the watered-down paint to the board just enough to give it a hint of the mint color. Of course, you could use whatever color you want, and you could also use the paint at full strength. The choice is yours!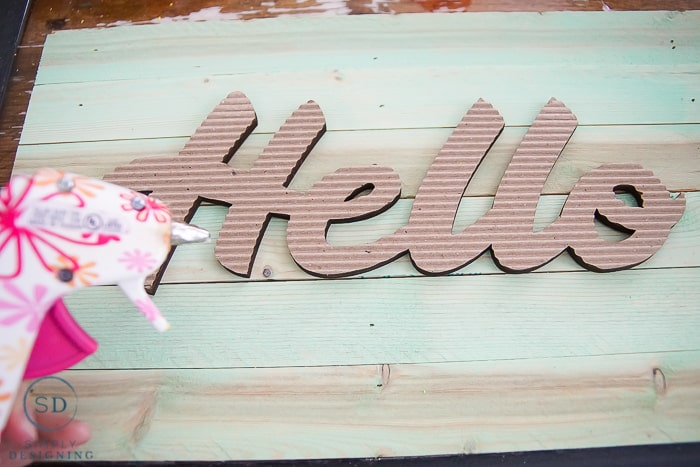 After the paint was dry, I positioned the Hello Wooden Word on the board. You could place it however you wish, but I chose to center mine on the board. So I didn't burn myself, I used a low-temp glue gun because of the spaces in the Hello sign. I applied glue to the back of the sign and then placed it on the board where I had previously decided. The natural wood looked so nice against the painted wood that I chose not to paint it. I love it and feel welcome each time I see it!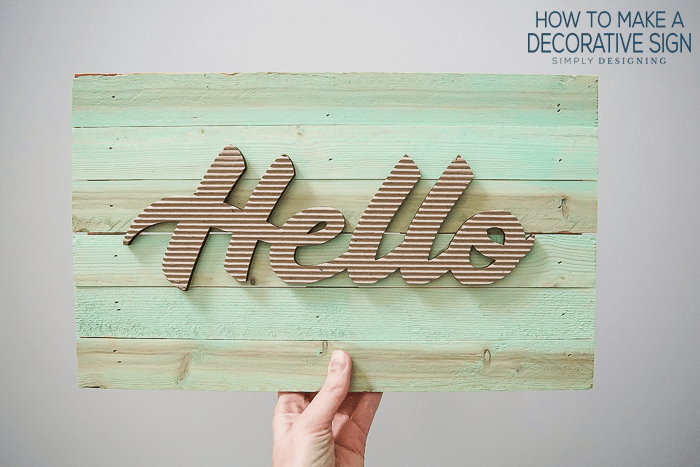 This idea was first shared on Darice's blog.
You might also enjoy: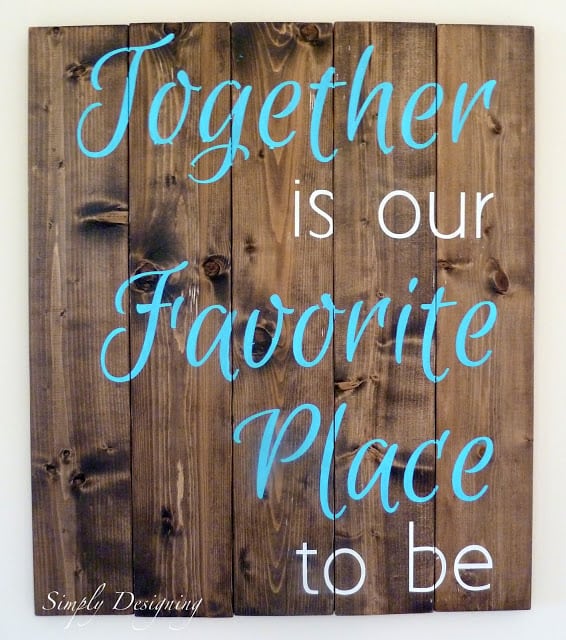 Together is Our Favorite Place to Be Sign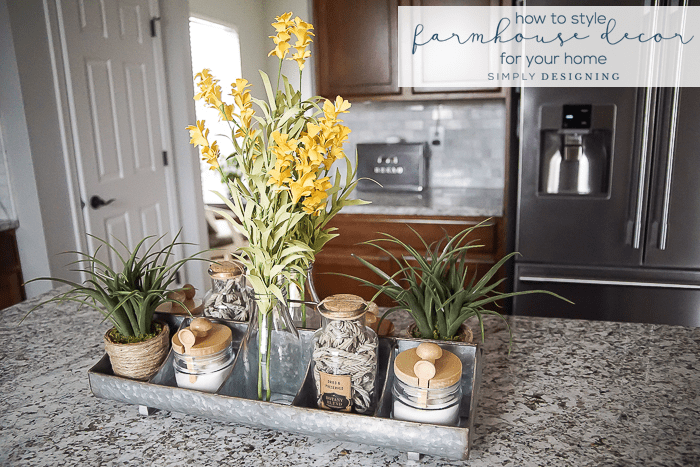 How to Make Farmhouse Decor for Your Home