This is a sponsored post written by me on behalf of Raise for IZEA. All opinions are 100% mine.
I have just loved getting back into making wreaths again recently! I love my Fall Hoop Wreath that I created in the fall, and my Farmhouse Christmas Hoop Wreath I created for the holidays, but with the need to take down my Christmas hoop wreath very soon, I thought it would be a great time to get ahead and create a beautiful magnolia hoop wreath that is the perfect white winter wreath to hang on your front door or in your home for the rest of the winter months! This wreath is simple and beautiful and oh-so-stylish. And the best part is that it goes together in just a few minutes. Or maybe the best part is that I actually was able to save money while making this wreath...I don't know...those are both pretty awesome parts. In either case, this beautiful magnolia farmhouse wreath is one you won't want to miss! Keep reading for all the details!
To create this beautiful magnolia hoop wreath, you will need just a few things. All of which I snagged at my local Michael's Craft store while saving on everything. Yes, I am a HUGE fan of using all the coupons I can. But usually coupons are only good on one item. So you can guarantee that I used my trusted coupon with my purchase, but I also purchased a gift card ahead of time at a discount, so that I was able to save even more! I bought a gift card ahead of time from Raise.com at a discount, and then I was able to make my own sale on everything that I bought in the store! There are a lot of gift card options for places that I purchase things from often The Home Depot, Michaels, Target, Walmart, Lowes, Kroger, Wayfair, Art.com, other home décor brands and thousands of other places, so I can save everywhere. There is an app you can download or you can do it right on your computer. And if you save money, you may find a little more room in your budget to splurge on other things without the guilt. You can shop for holiday gifts or even just save on every day purchases. You can create sales for yourself from stores that never have sales! Many of the gift cards are electronic and you should receive the information within 24 hours. Raise is a marketplace that connects sellers to buyers, but it is backed by their 1 year money-back guarantee, so you can shop confidently. Pretty cool huh? If you want to save money nearly every time you shop, you should check out Raise.com, create an account and try it out today! New users can get $10 off orders of $50 or more with code CHEER10 so you can save even more today.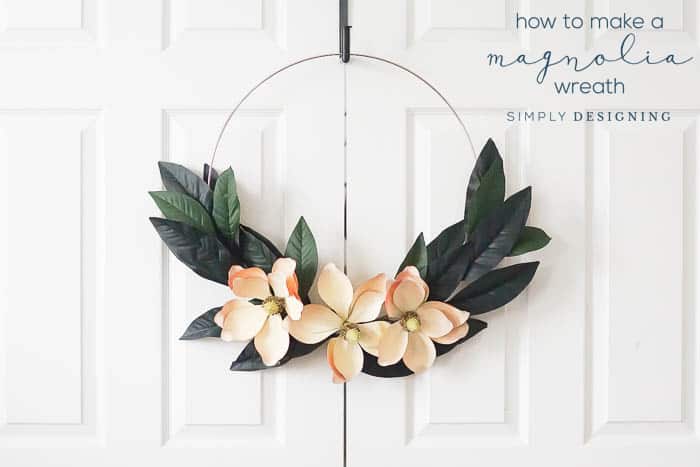 So before I headed to Michaels to snag my supplies for the wreath, I went online, bought a discounted gift card and then ended up saving on my entire purchase!
How to Make a Farmhouse Magnolia Hoop Wreath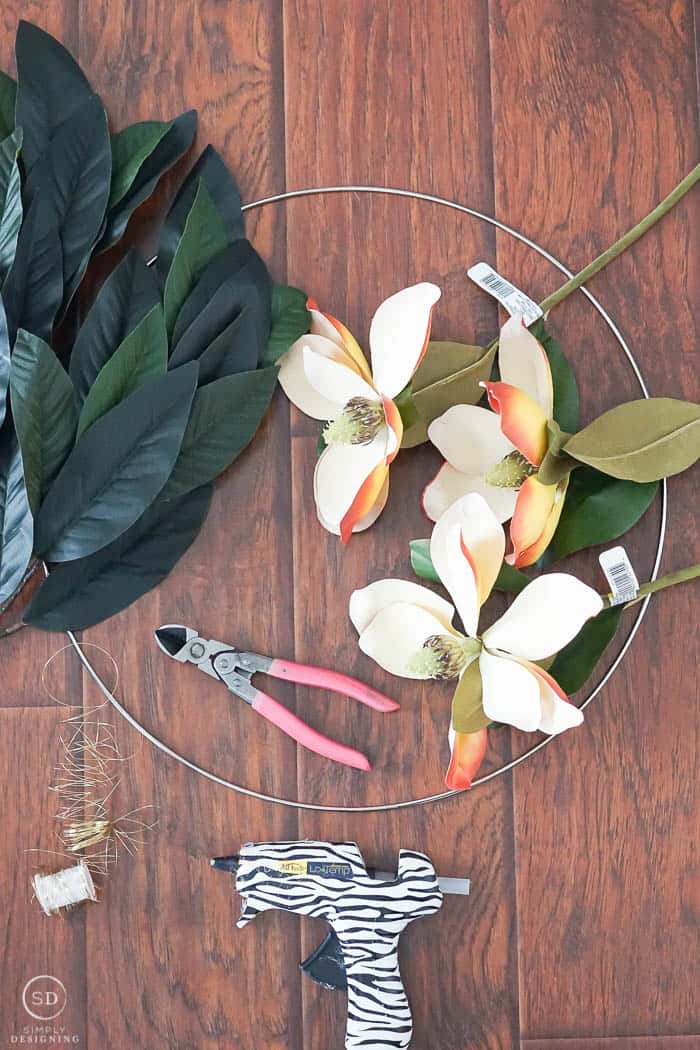 Supplies:
(3) large fake Magnolia Blooms
(2) stems of Greenery
(1) 19" Macrame Hoop
Hot Glue Gun
Floral Wire
Floral Snips
You will want to begin by removing the magnolia blooms from the stem using floral snips. I cut my greenery too. Then I bent my greenery to fit the curve of the hoop a bit.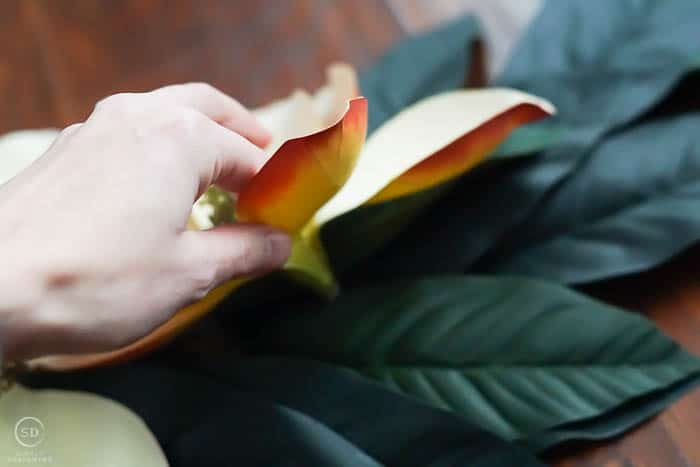 Then I began gluing and wiring my greenery in place. After my greenery was in place I glued my magnolia blooms in place. Then I flipped my wreath over and added my hot glue as needed to ensure that everything was glued in place well. If you want you can add ribbon or twine to the hoop to hang it by, but with my wreath hanger I don't need to, I can just hang it on my wreath hanger.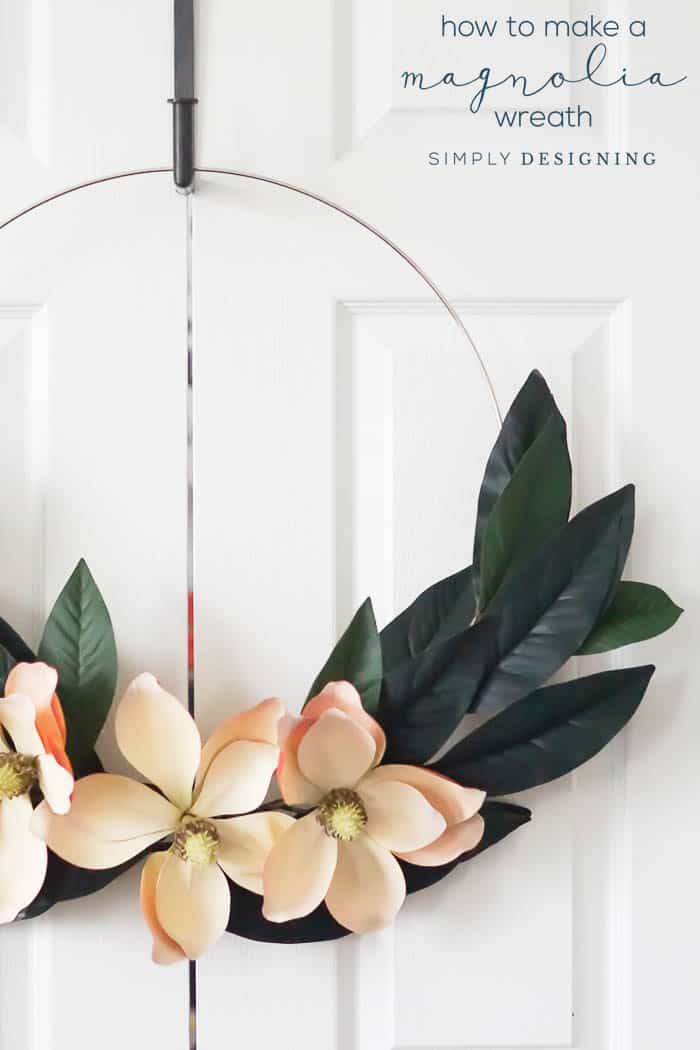 I love how pretty this farmhouse magnolia hoop wreath is and I love that I can hang it on my front door or in my home all winter long to enjoy it!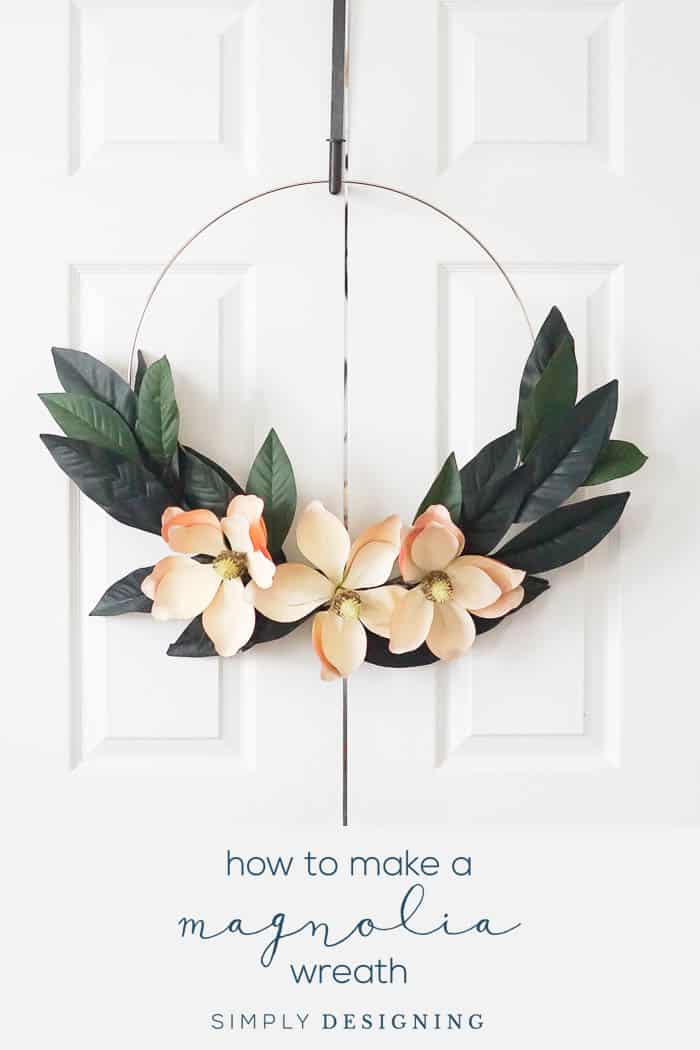 You might also enjoy: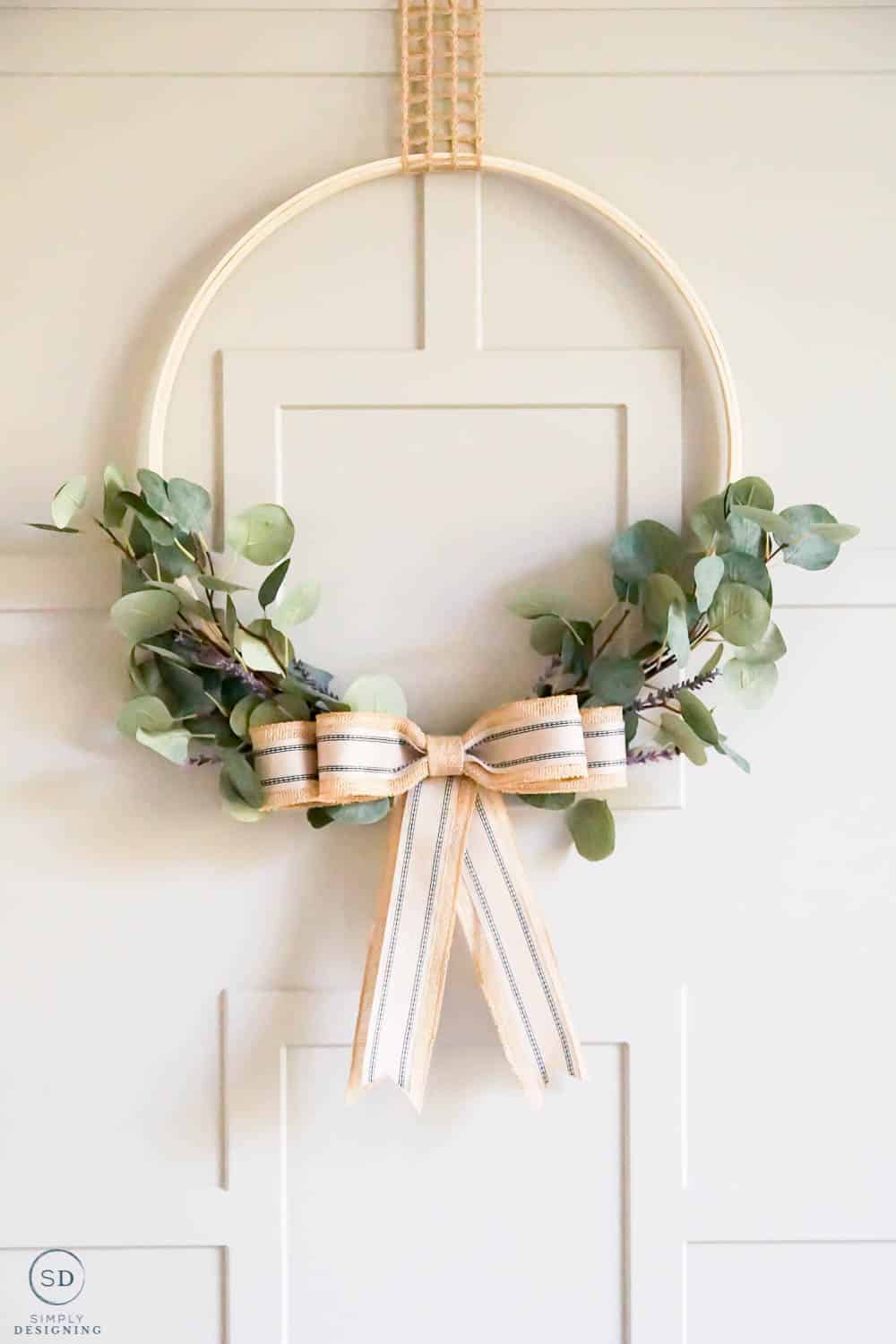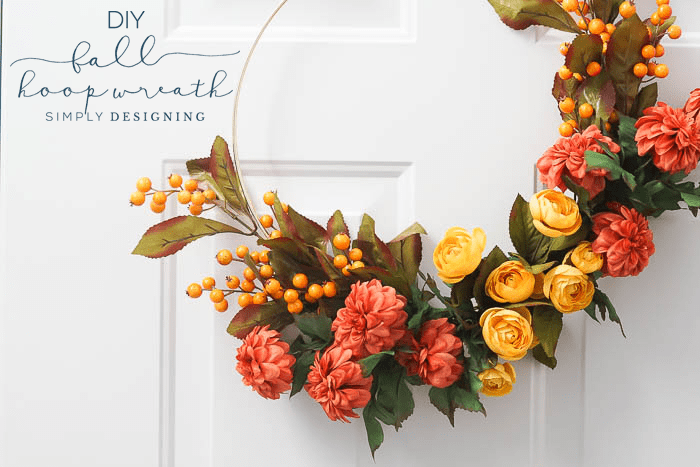 How to Make a Hoop Wreath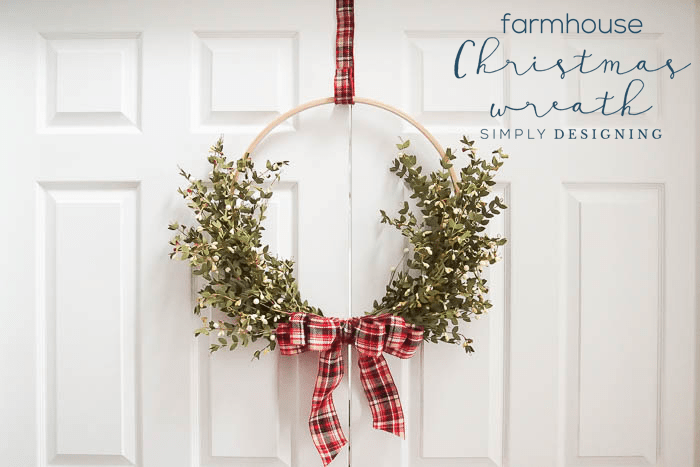 How to Make a Farmhouse Christmas Wreath

Budget Friendly Farmhouse Decor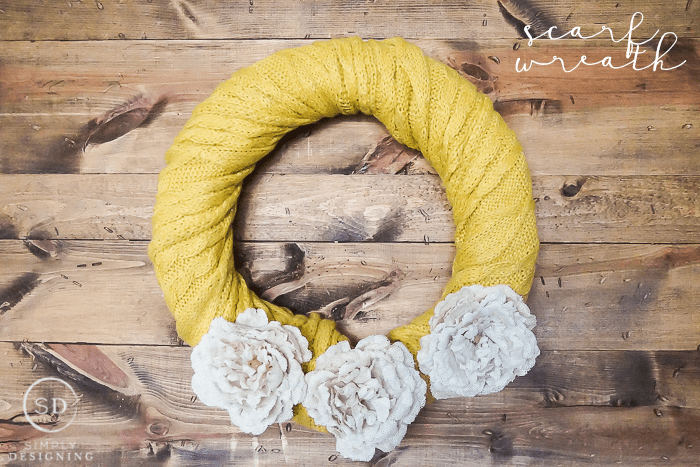 How to Make a Scarf Wreath