Don't you just love Spring? One of my favorite parts of Spring is watching all the flowers bloom in beautiful colors. And I just love tulips. Don't you? They come in so many fun colors, and their bright blooms give a great pop of color to wherever they are. That's why this Tulip Centerpiece is a wonderful way to decorate for Spring! And you don't have to worry about these tulips not lasting all Spring. I chose to use pink tulips for this centrepiece, because who doesn't love pink tulips? But you could use yellow, or pink, or purple, or red. Whatever suits your taste!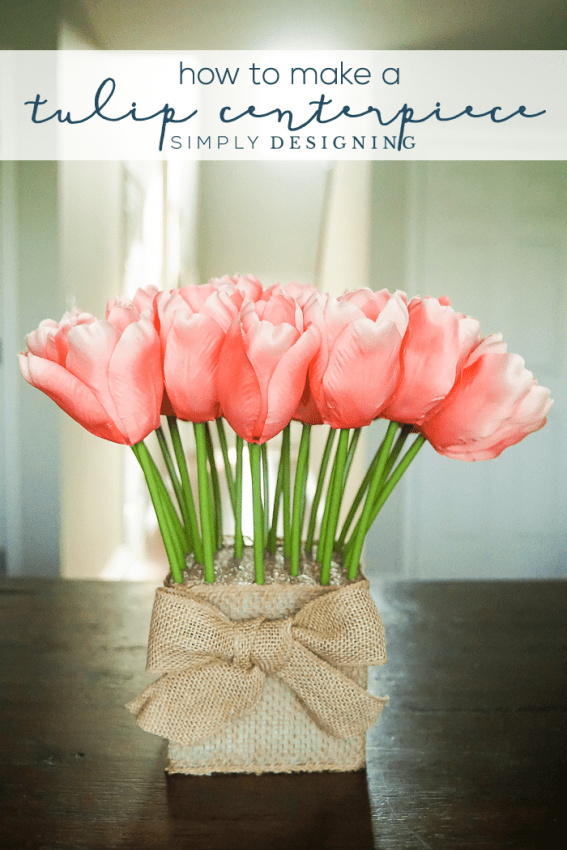 Supplies Needed to Make a Tulip Centerpiece
This post contains affiliate links for your convenience.  By purchasing any items, I receive a small commission but you never pay a penny more.  Thank you for supporting my blog.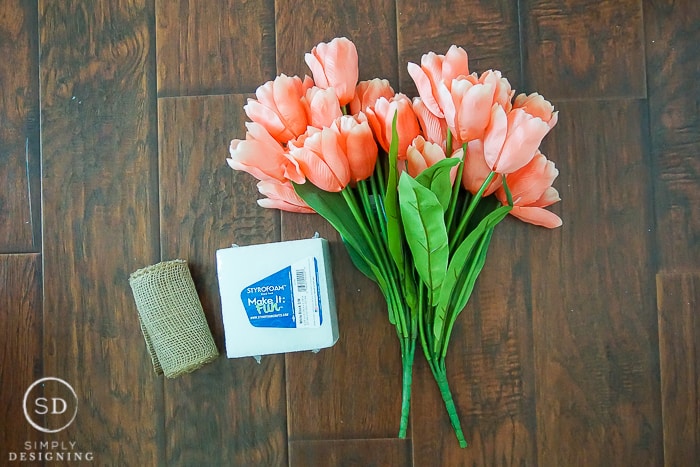 First, gather all your supplies.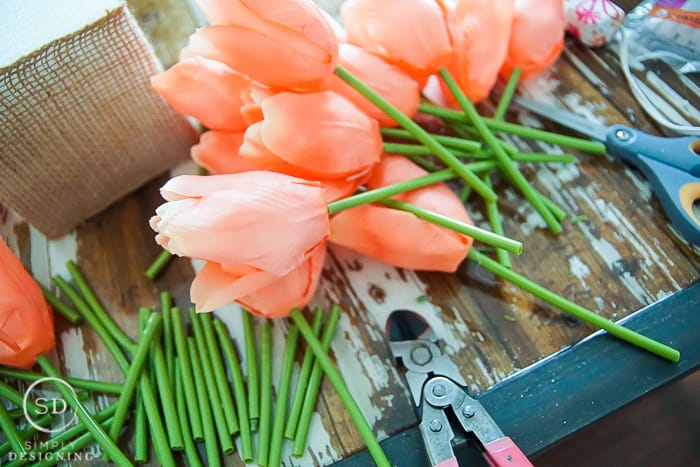 The first thing you will need to do to make this tulip centerpiece is to use your wire snips to cut the tulips from the bunch. You will want each stem to be relatively the same size--but they don't have to be perfect. No need to get a ruler out to measure them!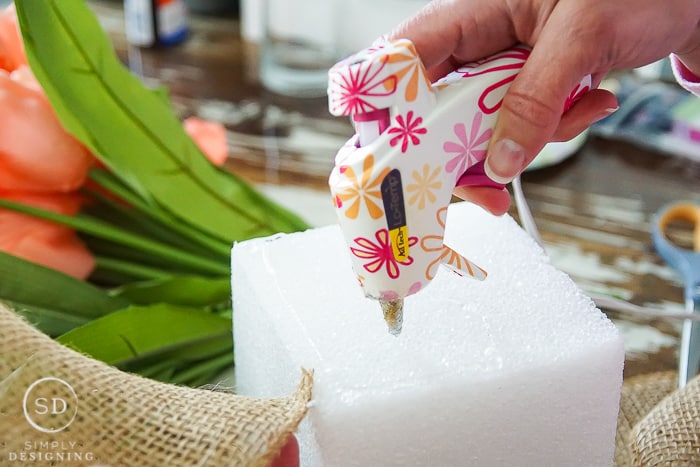 Cut a piece of the wider burlap ribbon to cover the outside of the foam cube. Secure with glue. A low-temperature hot glue gun will work better with this project so that the foam doesn't melt.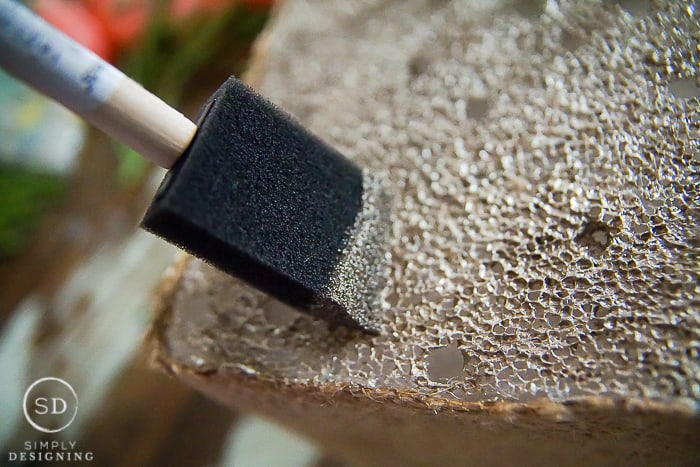 To make the top match the burlap ribbon, I chose to paint around the top of my cube before securing all the stems with glue. I chose a bronze paint. If you chose to use another color of ribbon, you might want to match your paint to your ribbon color, too.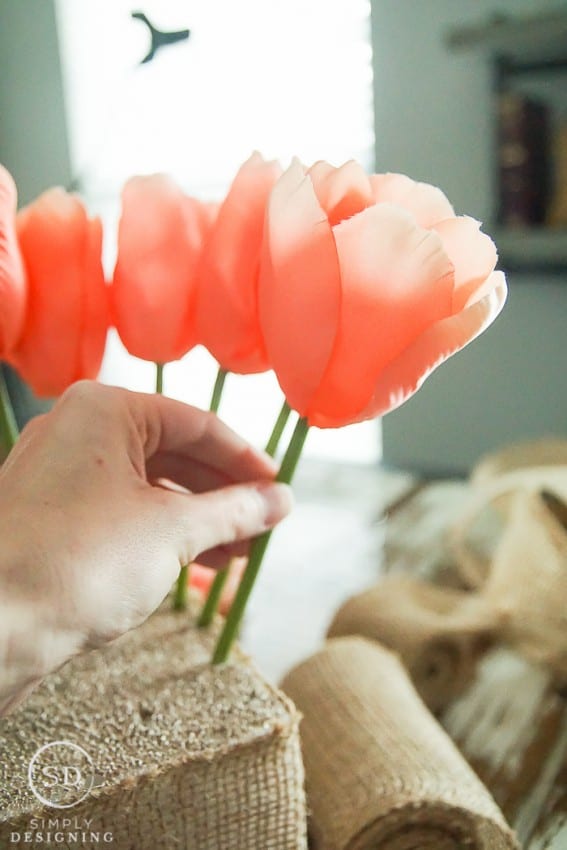 Then, you will want to place the tulips into the top side of the foam cube. If the stems don't look like they are holding very well, feel free to push a drop or two of glue into each hole.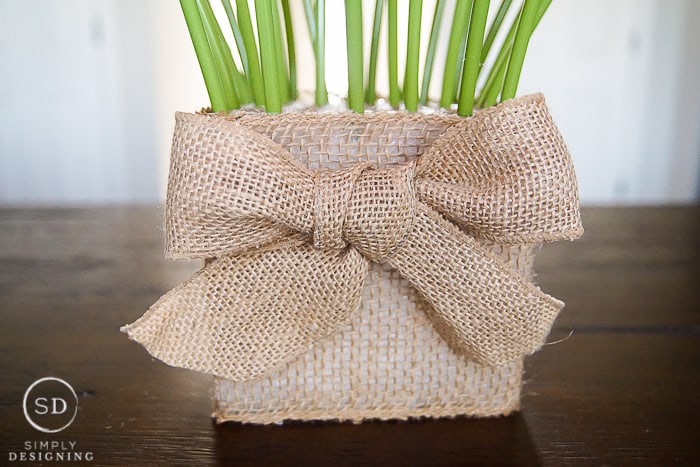 Then, tie a thinner ribbon in a pretty bow and fasten to the foam cube with your glue gun. I used a wired burlap ribbon that was thinner than the ribbon I used to cover the cube. The wire helped the bow to hold its shape. Now, it's one of my favorite centerpieces to use on my table!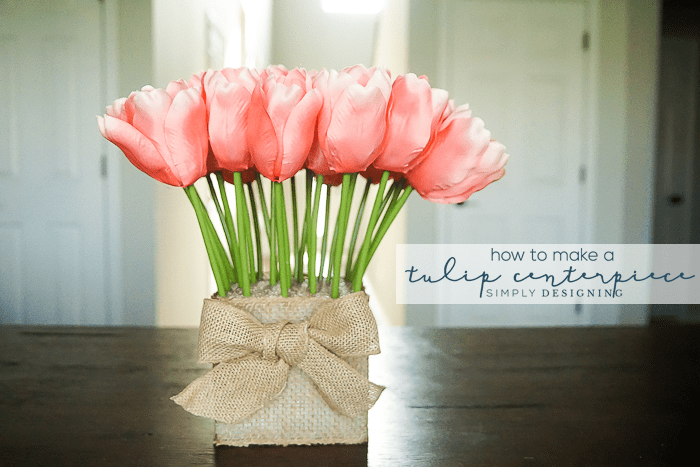 This idea was first shared on the Make It Fun blog.
You might also enjoy: