Have you fallen in love with succulents as much as I have? Aren't they fabulous? I use them all the time, but sometimes I have more succulents than I have places to put them! When I saw this concrete container, I thought it would be a great place for succulents. I decided to paint it in a colorblocked pattern and--voila! This Colorblocked Cement Planter is one of my new favorite pieces in my home. It would also make a great gift for a friend, and it is so easy to make. With only a few supplies, you can make your own for your house or for someone you love.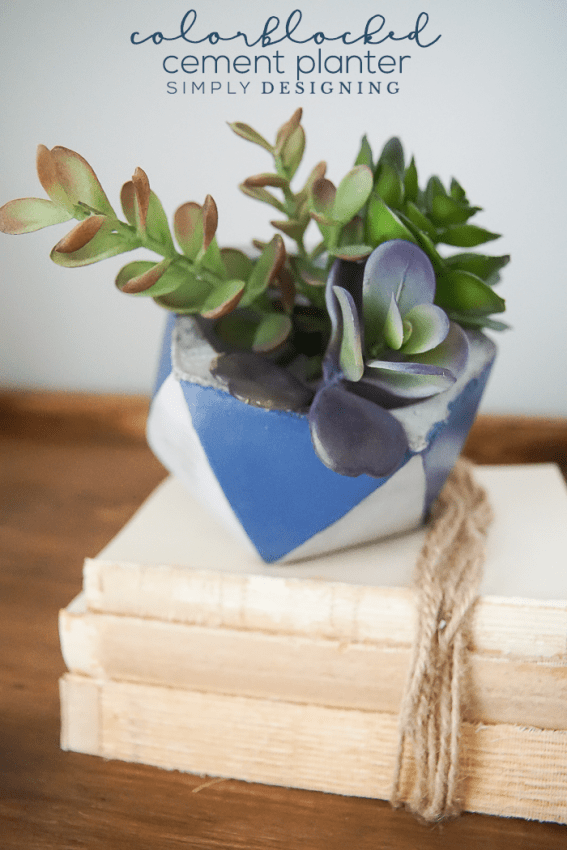 Colorblocked Cement Planter Supplies:
This post contains affiliate links for your convenience.  By purchasing any items, I receive a small commission but you never pay a penny more.  Thank you for supporting my blog.
Paint Color of your Choice (I used a dark blue)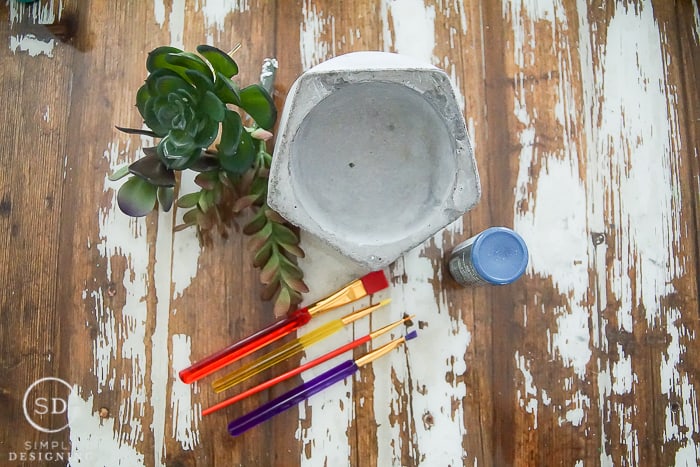 First, gather all the supplies you will need. Begin by painting triangles on your cement pot. I chose a dark blue, but you could choose whatever color you'd like.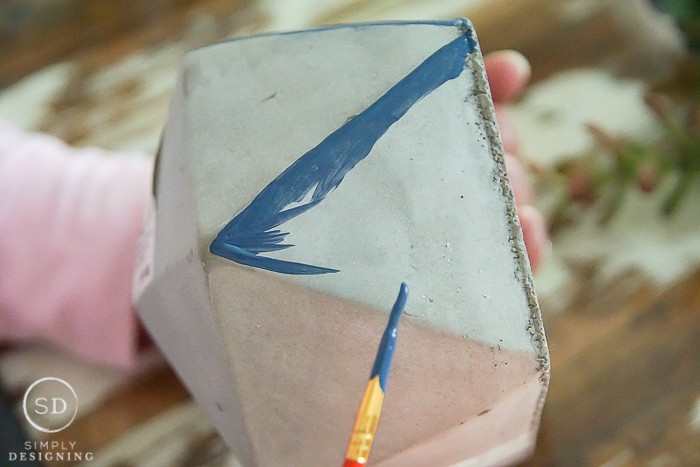 Since I didn't want to worry about perfect lines, I chose a flat paintbrush and free-handed the edges of each triangle section. If you wanted to be more particular, you could tape off each edge of the triangle with painter's tape. I also chose to leave the lower triangles the natural concrete gray. But you could paint different colored triangles or a pattern of triangles in two or three colors. The options are limitless!
While I was waiting for the paint to dry, I gathered my succulents to put into the center of the pot. I took off the tags and trimmed the stems slightly with wire cutters. I thought about using floral foam, but in the end was able to simply balance the succulents in the pot. Because of the shape of the base of the planter, it tilts to the side in such a cute way. I'm so happy with how easy and fun this colorblocked cement planter turned out!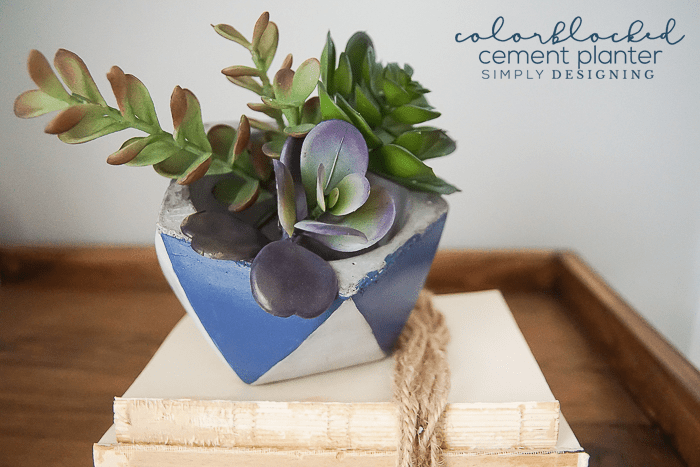 This idea was first shared on Darice's blog.
You might also enjoy: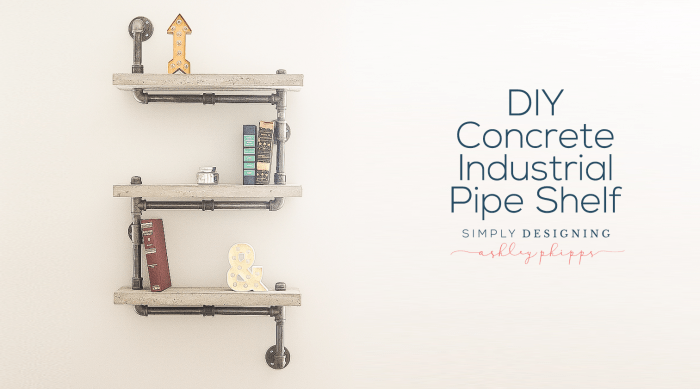 DIY Concrete Industrial Pipe Shelf