Hi there!  So a couple of weeks ago I shared our Inexpensive Family Room Makeover with you.  You can read all about the details of that post here.  It was fun to find some trendy furniture and decor at good prices.  While I was looking for furniture to update my family room with, I found a couple of other mid century modern furniture pieces that I knew I just had to have in my home!!  So I was really excited to find a spot for them in my home.  Today I am sharing how I updated a portion of my piano room into a cozy little reading nook with some beautiful mid century modern furniture and how I was also able to add storage to the room as well!  Woot woot!  This was a mini-makeover WIN on all accounts!  And I am excited to share this mid century modern furniture inspiration with you today!

A big huge thank you to Better Homes & Gardens for sponsoring this post today.  All opinions are mine.
This is what my sad little wall in my piano room looked like before: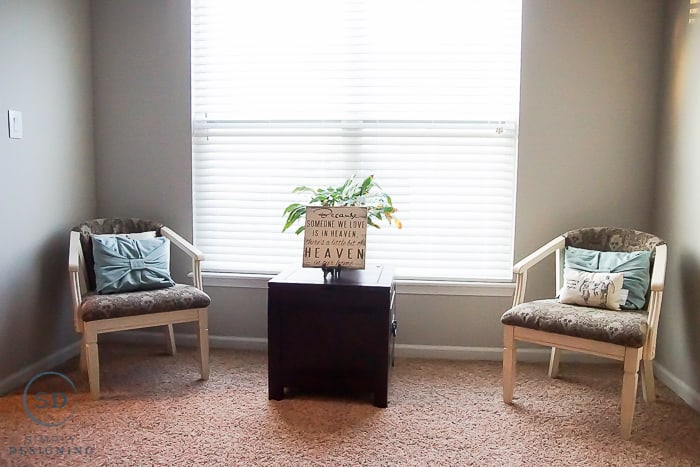 I had two chairs that I had bought for $5 each years ago.  I cleaned them up, repainted them and reupholstered them.  They have been great to have, but they were just too small for this room!  I have been antsy to change these out for something that would fit the space better.
I took the chairs out, moved the table and added some new items that fit this space so much better!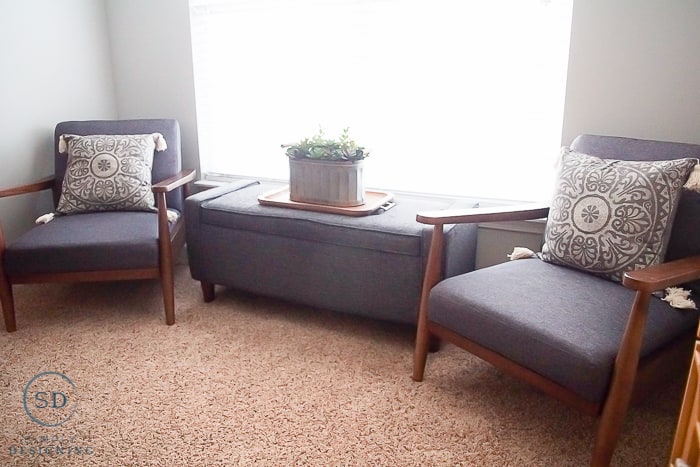 These chairs are so much better in this space!  They fill the space and don't look too small!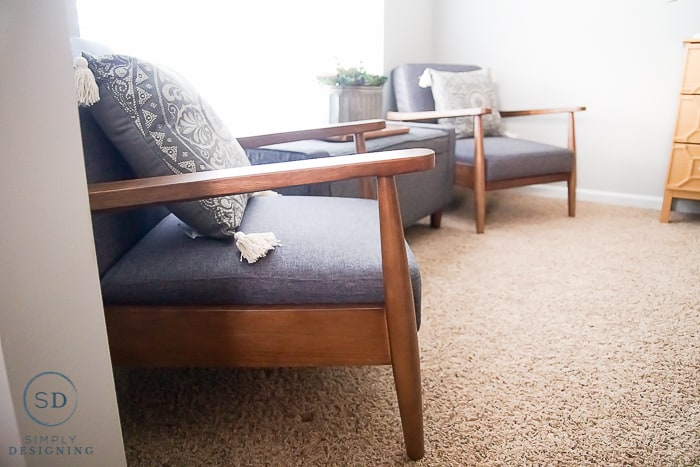 And the mid century modern styling is just to-die for!
The chairs are sturdy and comfy to sit in.  They make the perfect reading spot in my piano room!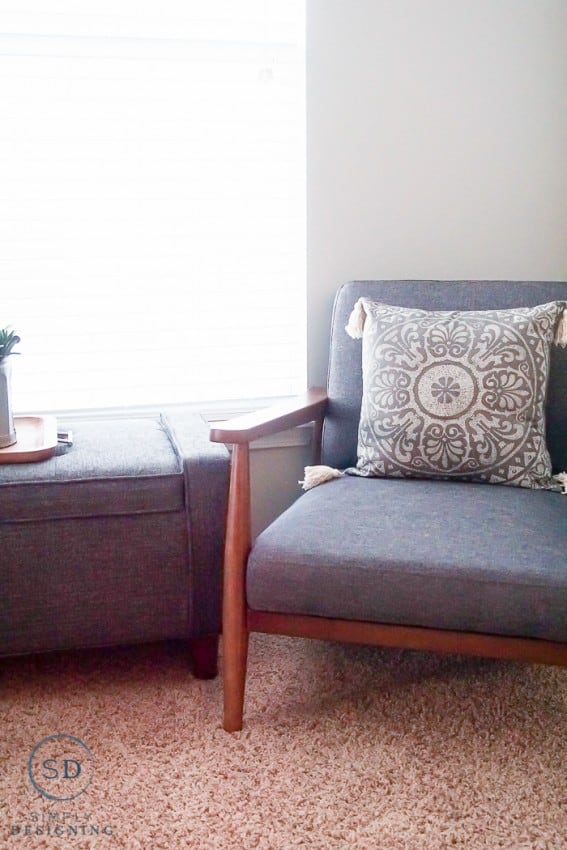 And aren't the pillows just so fun too!?  I love how they add great texture and pattern to the space without being too overwhelming.
I am in love with the storage bench too!  This piece of furniture can be used as a bench or an ottoman!  It is so versatile!
I took a few photos of the storage bench in another room in the house too just so that you could see it a little bit better with the light.  Isn't this just so pretty!?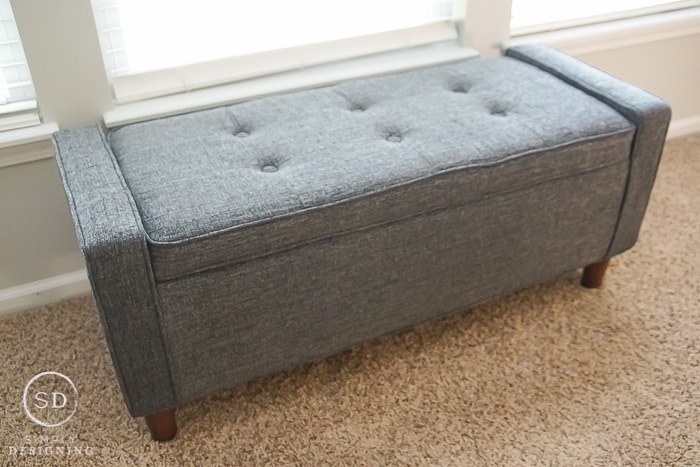 My little one thought it was perfect to sit on and climb on of course!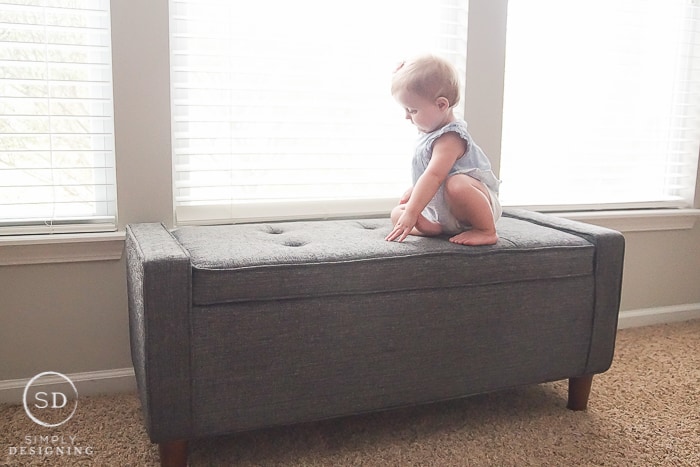 I love that this storage ottoman opens up so I can store additional pillows or blankets in it!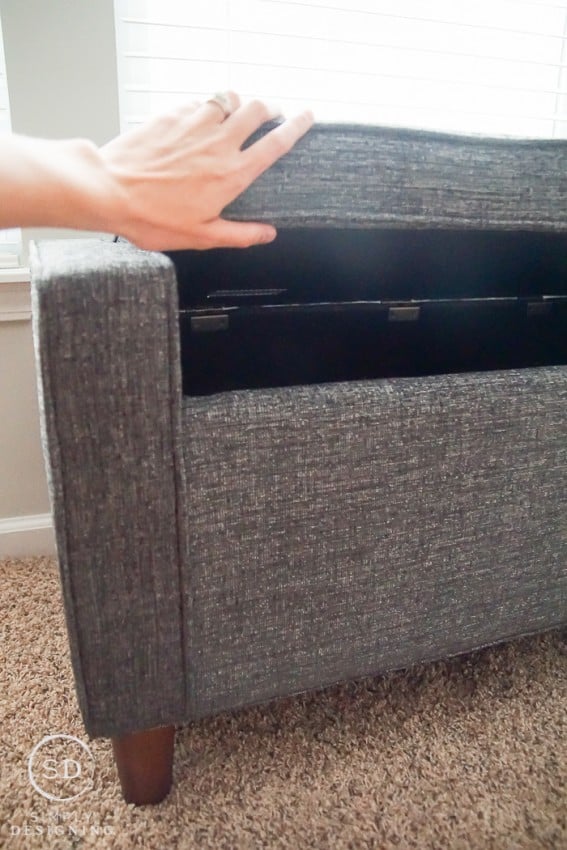 I really love how it fits in between the two chairs in my piano room and that is where I plan to keep it, at least for now!
Here is what I used in my Mid Century Modern Furniture Piano Room Update :
I absolutely love how this mini-makeover turned out and how much style I was able to pack into this little space!
Do you have a room in your home that desperately needs a makeover?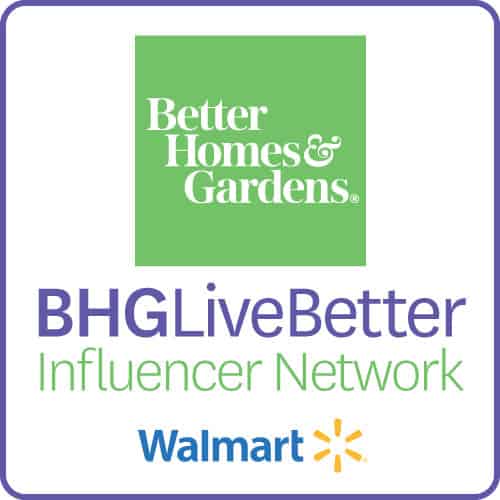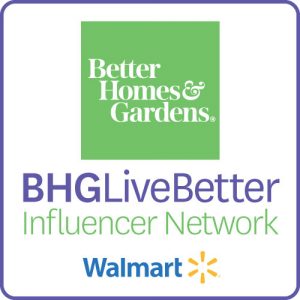 If you liked this family room update, you  might also enjoy: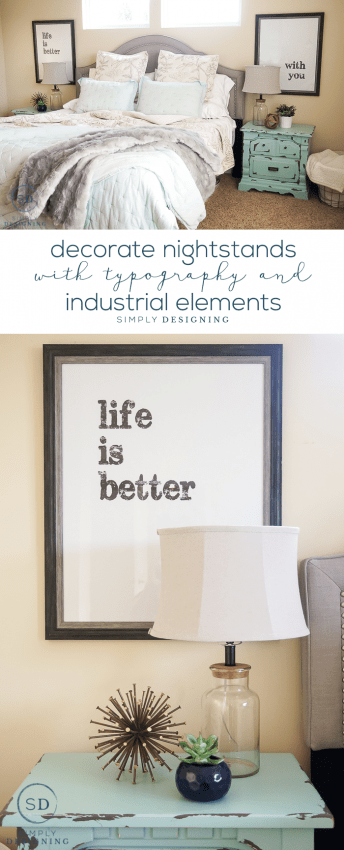 How to Decorate Nightstands with Typography and Industrial Elements