There is mistletoe for Christmas, but New Year's Eve, a holiday that is known for smooching your special someone, lacks a decorative equivalent!  So this year I decided to make a cute and festive, sparkly and glittery Kissing Ball, just for New Year's Eve!  This is a great way to recycle some unused ornaments or snag some on clearance as Christmas gets closer!  Either way this simple craft is so easy to do and you'll be sure to get your New Year's smooch with this New Year's Eve Kissing Ball!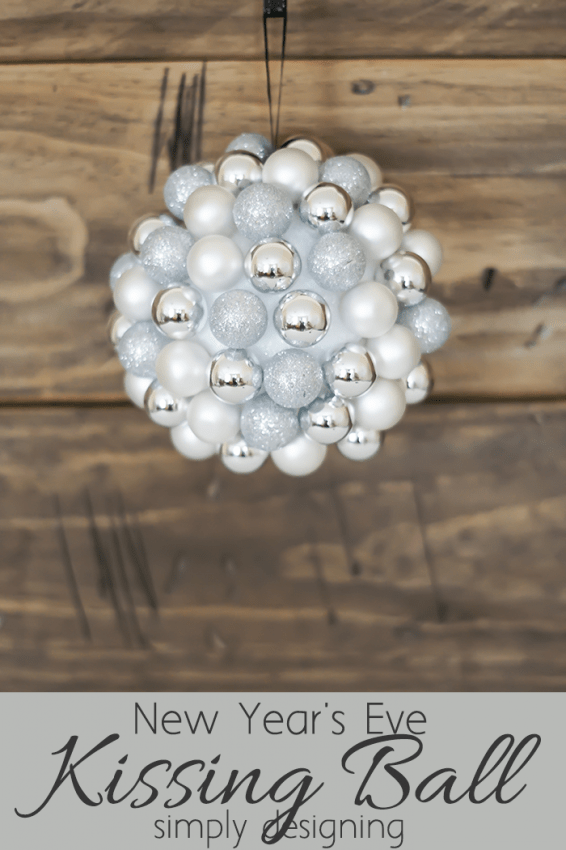 Here is what you will need to make a New Year's Eve Kissing Ball:
(post contains affiliate links)
Mini Ornaments (I chose silver ones and needed 4 boxes of 24, but you may need more or less depending on the size of ornament and the size of your Styrofoam ball.)
5" length of Ribbon (I used a black sparkly ribbon)
(1) Pin
Hot Glue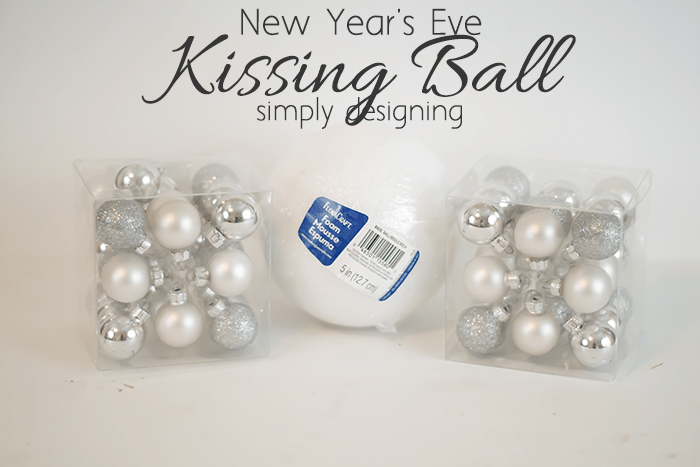 First you will attach your ribbon to the ball with hot glue and a pin.  This will be your loop to hang your kissing ball from!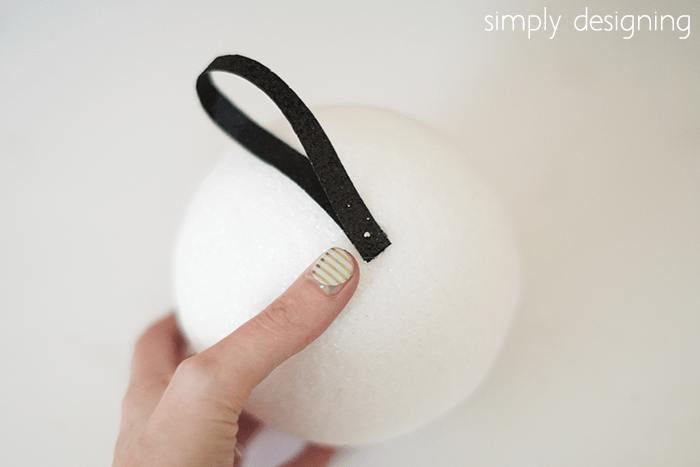 Then you will remove the tops of each ornament, and push the ornament into your Styrofoam ball.  You can add a little hot glue to the tops of the ornaments before pushing them into the Styrofoam to ensure they stay in place.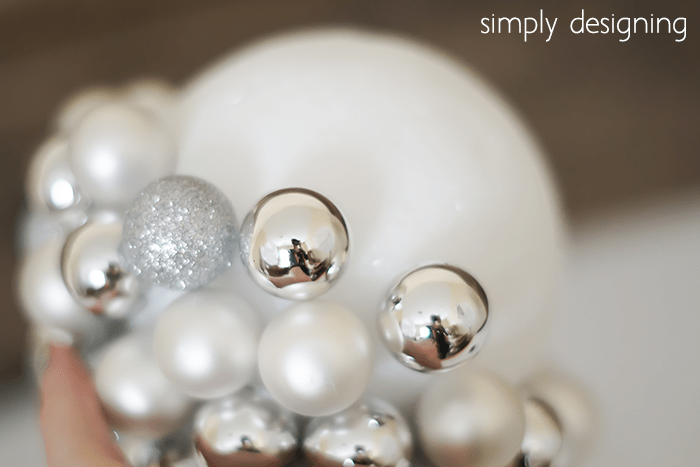 Fill your entire Styrofoam ball with ornaments!  Get them as close together as you can.  Because they are round though you will not fill every little space, it is just not possible.  But fit as many ornaments as you can on the ball, alternating colors or styles as desired.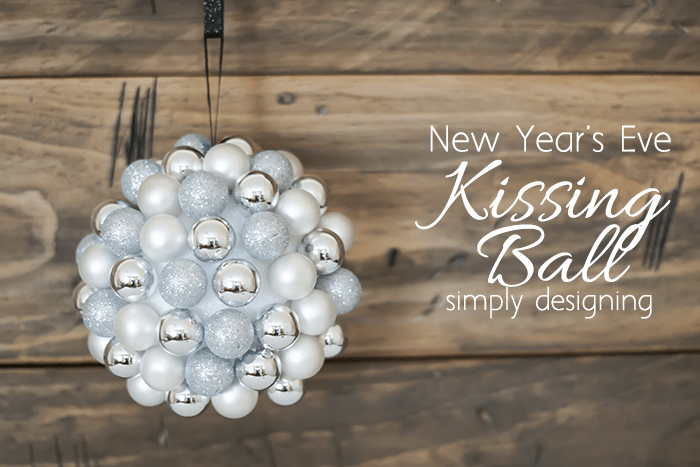 And then find the best doorway or opening in your home to hang this in!
I love how pretty and shiny it is!  It is perfect for your New Year's decor!  And it is such a fun way to bring a little sparkle and fun into your New Year's celebrations without a lot of work, time or money!
This post was originally posted on Mohawk's Creative Home Blog.