Ok.  I have a confession to make!  I have officially jumped on the hand lettered bandwagon!  I do NOT have pretty handwriting, I have chicken scratch.  I have always been jealous of people who could hand letter.  And then I somehow got sucked into watching hand lettering videos on YouTube and then hand lettering videos using an iPad and it was right then and there I knew I needed to learn how to do this!  I haven't had my iPad Pro very long, but I have been having a lot of fun creating with it and teaching myself how to hand letter.  I am not super good at it yet, but I am really enjoying the process.  And today I decided to finally share something I created with you!  Woot woot!  Today I am really excited to share this fun Pinch Proof Hand Lettered Print and Download with you.  I know, it's last minute...but I literally just whipped this up today and then couldn't help but share with you!  So even though it's last minute...here it is!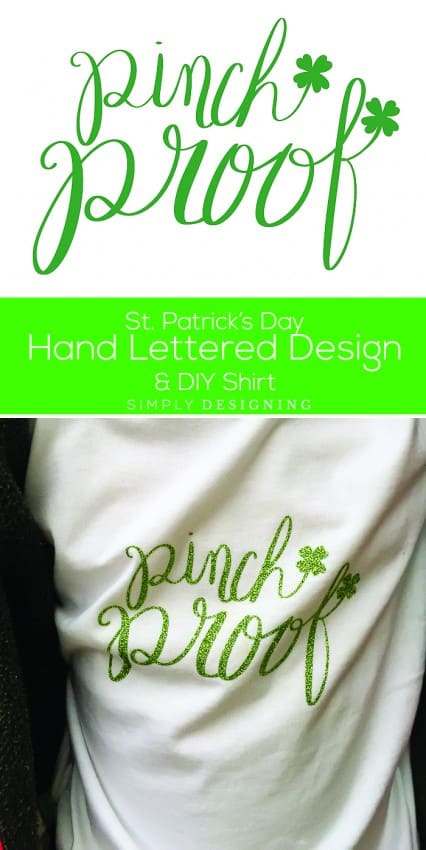 (Affiliate links included in this post for your convenience.  If you purchase anything through my affiliate links, I make a small portion of commission.  But don't worry, you never pay a penny more!  Thank you for helping to support my blog.)
Pinch Proof Hand Lettered Print and Download
My daughter asked me a couple of days ago for a new shirt for St. Patrick's Day because her old one was too short on her.  I couldn't find any cute ones at a couple of stores I went to, so instead I decided to make her one!  But I wanted to try something new!
So I got out my iPad Pro with my Apple Pencil, and opened the Procreate app and hand lettered this fun Pinch Proof hand lettered design.  I even drew the shamrocks!  (Hint: it is just 4 hearts joined together 🙂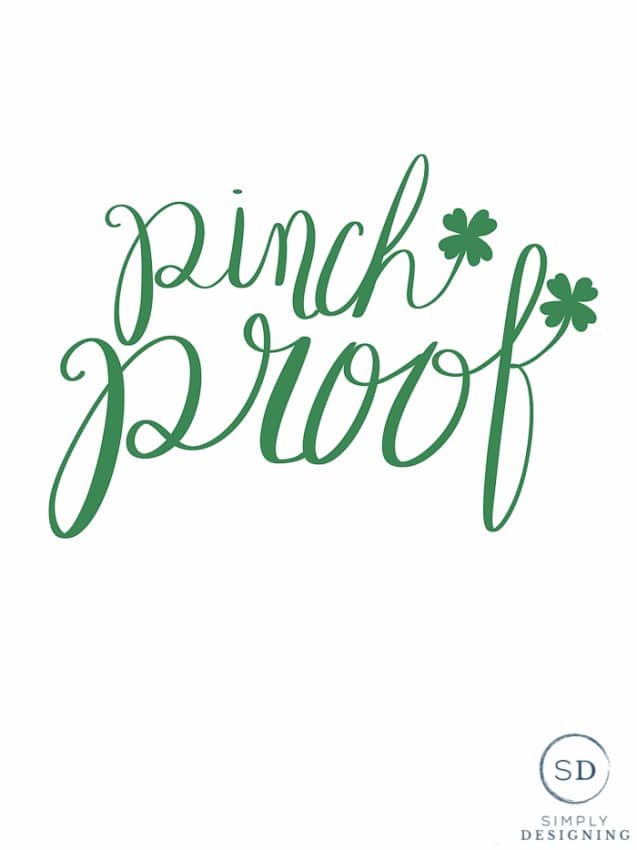 I saved it as a cute print that you can download right now, and print, put in a frame, and decorate your home for St. Patrick's Day if it isn't already!  Isn't it so fun!!
But then I also imported the file into my Silhouette Studio Designer Edition software program, traced my image, mirrored it, and then cut it out of fun light green glitter vinyl that I bought from Expressions Vinyl with my Silhouette CAMEO.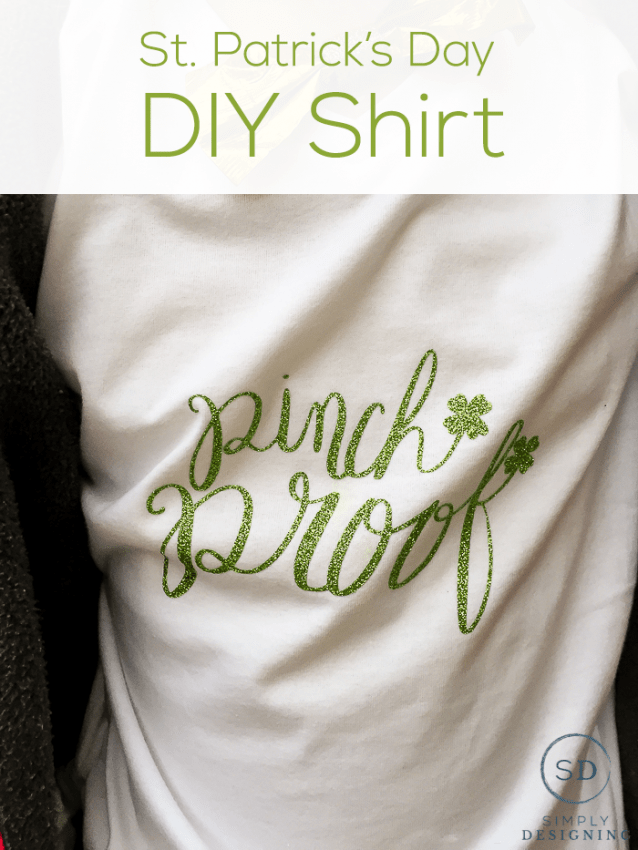 You guys, when my daughter came home from school yesterday and I showed her the shirt she was super excited about it.  But when I told her I hand lettered it, she was ecstatic!  She said it made the shirt even cooler!  Excuse my while I blush for a minute!  Can she never grow up!?  Gosh I love her so!
Some mom's bake cupcakes for their kids.  I hand letter a design, cut it out of vinyl, and make a shirt for my kids.  I'm kind of a weird mom...but I embrace it!  And am grateful for kids who love me just the way I am!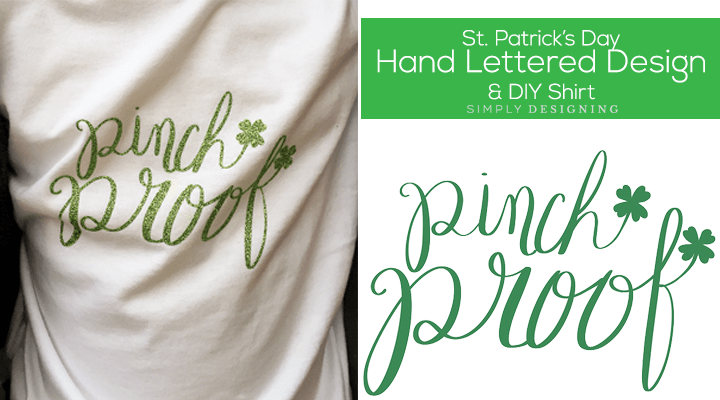 I am giving this away as a FREE COLOR PRINT so that you can print this out or import it into your Silhouette Designer Software, trace and cut it out to make a cute shirt just like I did!
I am giving the print away FOR FREE!  Yes it is true.  For a limited time I am allowing you to download this printable completely free for personal use only.  So snag it while you can!  Please note that this is for personal use only.  Thank you.
To download this print, simply click the link below and sign up to receive my weekly newsletter.  You will almost immediately be sent an email with a link to my printable library and the password you need to access it!  Every week when I send my newsletter out, I resend the password so don't worry, you only need to subscribe once to get all the insider access to my free printable library!  

You might also enjoy: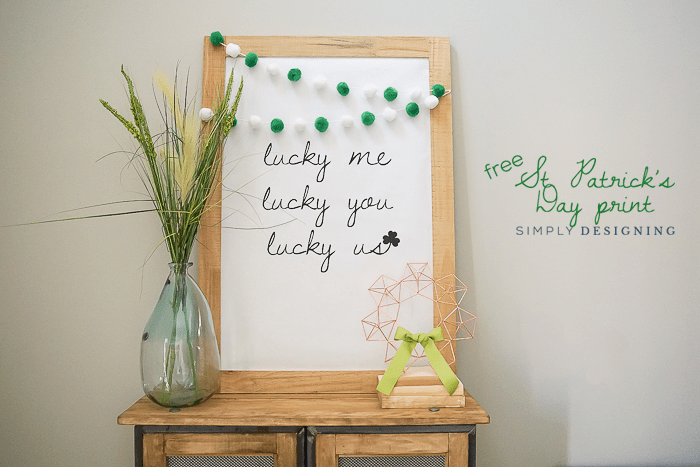 Lucky Me Lucky You Lucky Us Large Print