These easy and actionable bullet journal ideas and free journal printable is the best way to begin organizing and curating a beautiful and mindful life. This is a great compliment to my monthly printable calendar and my weekly printable planner but is a more thoughtful way to journal and organize your life! Keep reading to learn more below.
Free Printable Bullet Journal & Ideas
Bullet journals are totally on-trend right now, but as I researched all about them and how people were using them, it seemed like a beautiful way to have an all-in-one planner, a creative outlet, and a mindful way to organize and plan your life ALL IN ONE BEAUTIFUL JOURNAL!
BuJo's (bullet journals) are so easy to customize to fit your needs and lifestyle and so I thought it would be fun to share a bit more about them, my bullet journal ideas, and also share some free bujo printables with you!
How to make a bullet journal
Download and print the FREE printable journal pages below
Pick up your favorite pens from Michaels
*Optional: Punch 3 holes in the pages and put them in a 3 ring binder
Use your pages and pens to organize and journal your whole life by filling the page with your schedule, to-do list, goals, meal plans, grocery lists, what you are thankful for and more!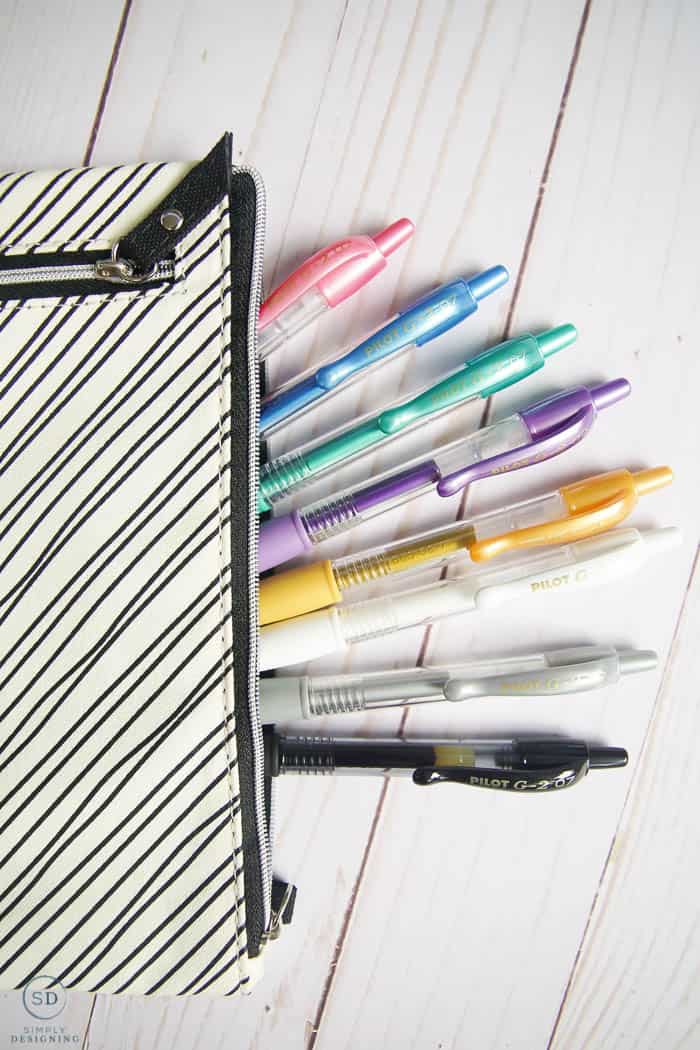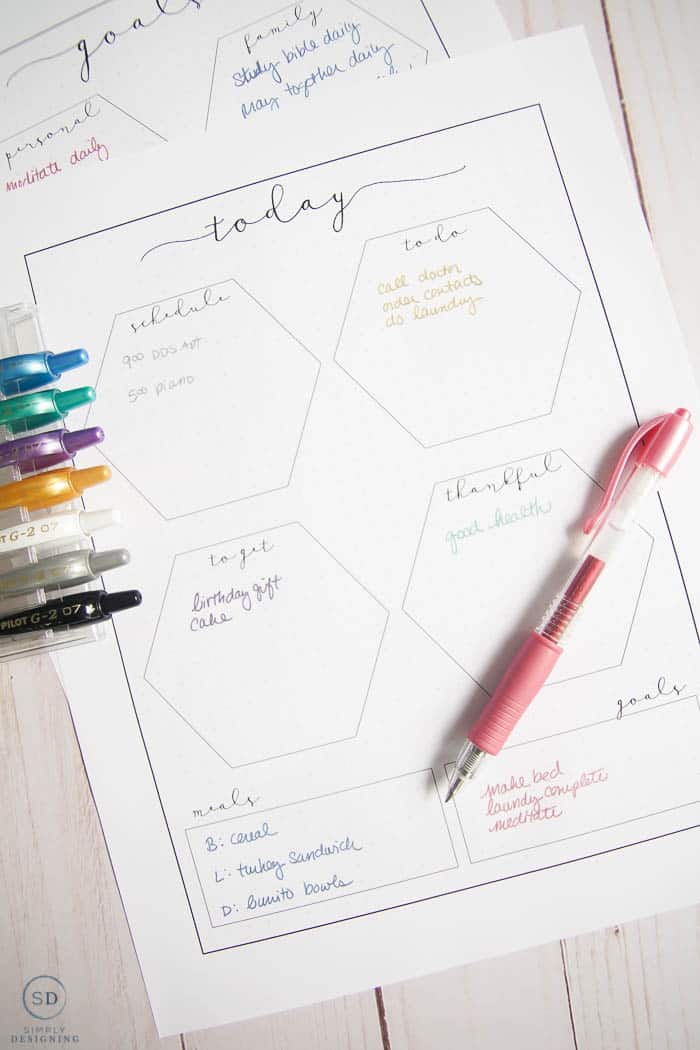 What is a bujo?
A bujo (bullet journal) is a creative, beautiful and mindful way to organize and document your life! You can use it in any way that works best for you and fits your needs.
Everyone's bujo will look different and be different. And that is ok!
I love to look online for inspiration, but don't get too caught up in making yours just like someone else's. Be yourself. Do your own thing. And make a bujo work for YOU!
Personalizing your bullet journal
The best thing about a bullet journal is the ability to make it your own! Even if you want to start with my free printable journal pages, you can still make these your own in no time!
My favorite way to personalize a bujo is to grab some pens and add color and even doodles or designs to you own page!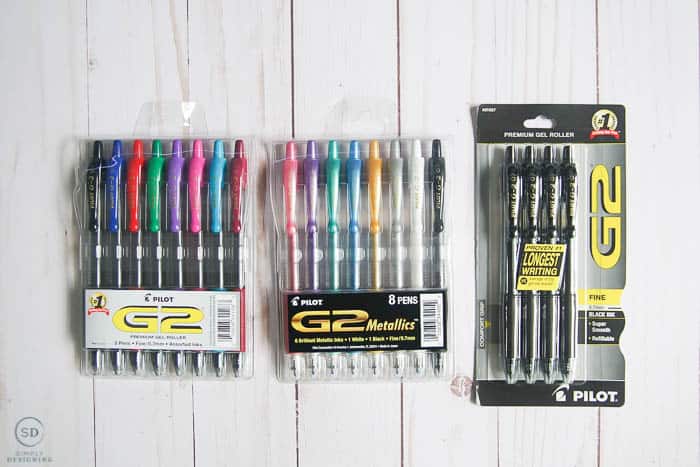 I will admit that I am a bit of a pen-snob. I have used the G2® Pens by Pilot Pen for what seems like forever, but there is a reason! The thickness, color and feel just make my heart and hands happy! I love how smooth these gel pens write, and I love the depth of color they have.
In my opinion, the G2® Pens by Pilot Pen is the best pens for overachieves, organizers, list-writers and bullet journal writers!
(Did you know that this pen is actually the #1 Selling Gel Ink Brand in America!)
So when I went to Michaels the other day, I snagged some more G2® pens for my stash!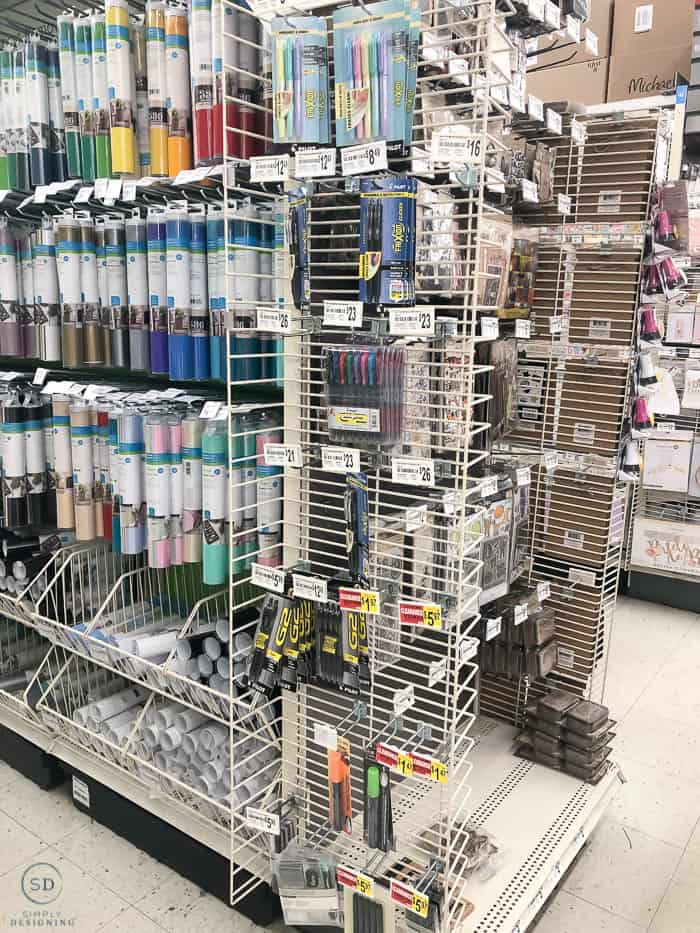 I found the Pilot Pen brand of pens at my Michaels on the side of an end cap! But yours might be down the pen/writing aisle.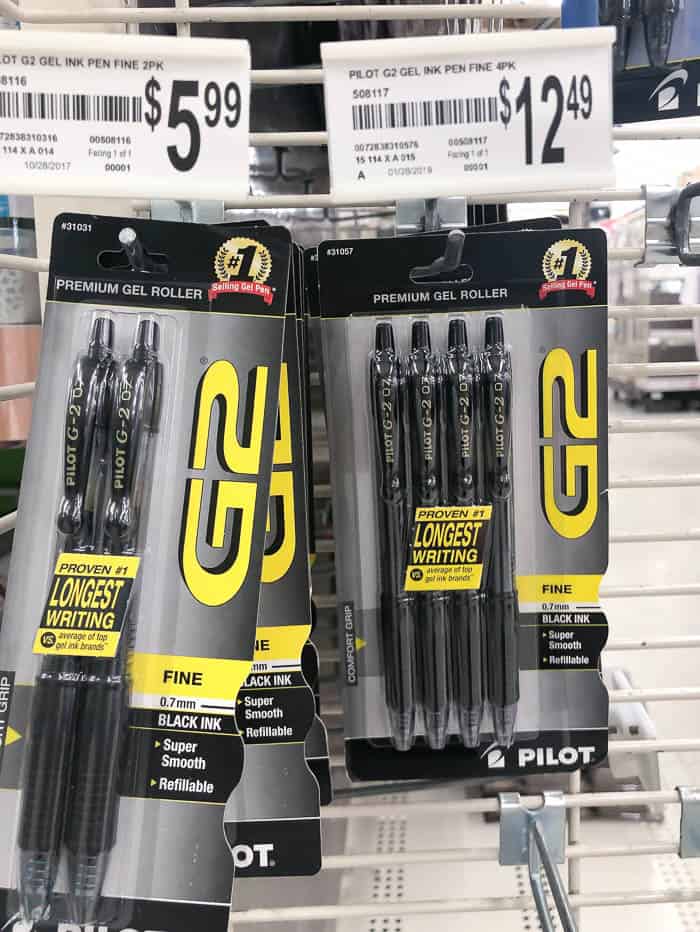 I love them in black, but I also grabbed two colorful packs (a colored pack and a metallic pack). I love that these all come in the "fine" thickness (my personal favorite) and I love all the beautiful colors!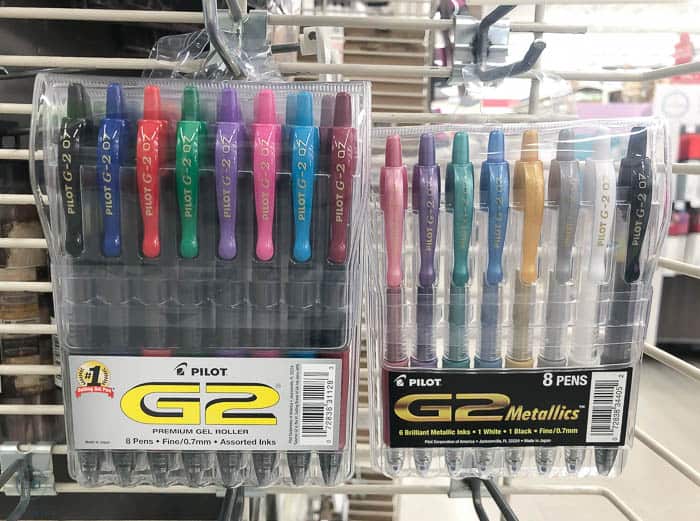 Michaels is my favorite store to go to when I need beautiful writing supplies for home, my business or for my kids at school!
You can learn more about and order your G2® Pens by Pilot Pen HERE.
You can organize each area of your journal by color, color-code tasks, or just use them to add some beautiful design to your pages! The options are endless.
Adding color to my free black and white journal printable is the best way to customize these to be your own.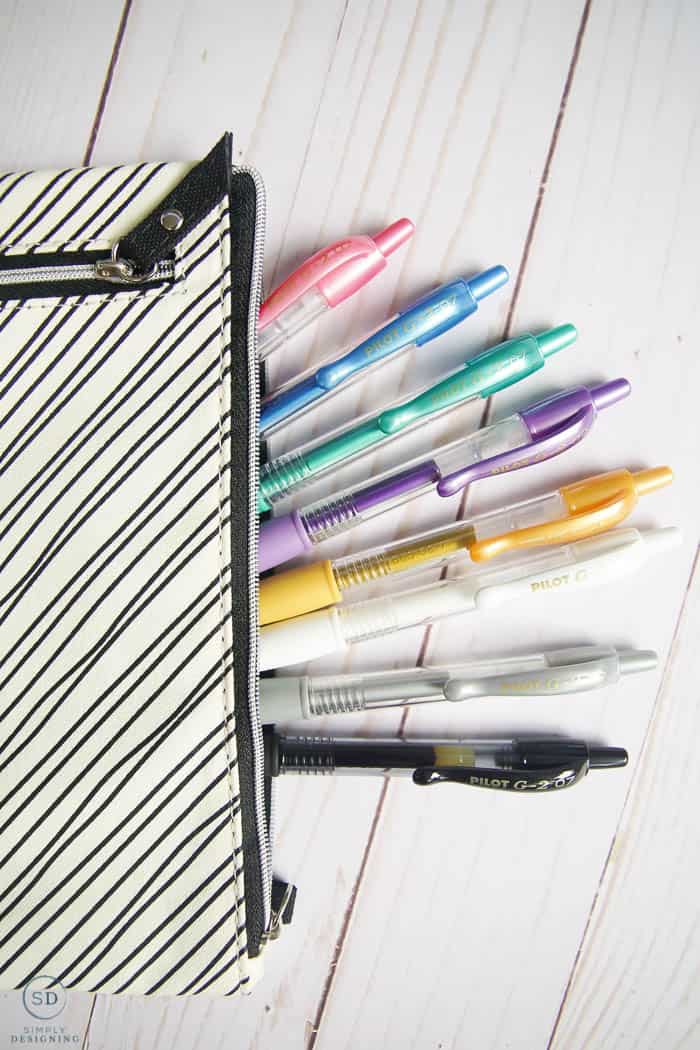 Is there a bujo app?
There are apps that are similar to bujos, sure. But the joy of using a handwritten bullet journal is the mindfulness that comes along with carefully writing everything out and curating a journal and life-organizing plan that works just for you!
Paper planning is more effective and your brain gives more importance to things that you actually write down as opposed to just putting them in an app. Your life will be more organized and mindful if you go old-fashioned and start writing things down again!
Plus, it can be relaxing to curate written to-do lists, important events and goals on beautiful pages in a pretty notebook.
25 Bullet Journal Ideas
A bullet journal is a great way to organize your life. Here are a few Bujo Ideas:
to do list
schedule organization
appointments
daily calendar
weekly calendar
monthly calendar
yearly calendar
birthday list
gift ideas
workout schedule
water intake
goals
meal planner
grocery list
business plan
scripture / spiritual journal
inspirational quotes
travel ideas
bucket lists
dreams
finances
date night ideas
party planning
holiday gift idea list
habit tracker
Bullet journals are like the check-list lover's dream!!
Bullet journal spreads
Traditional Bujos are created in a notebook with a dotted grid in it. Each individual creates their own index, key, and bullet journal spread. Many creative people will add beautiful touches like washi tape, handlettering and color to their pages to make their bullet journal both beautiful and functional.
The beauty of this is the ability to customize each bullet journal spread how you like! Many people use a monthly spread, a weekly spread and a daily spread in their bullet journals along with pages for goals, meal planning and more.
If this seems overwhelming to you (*raises hand*), don't worry, I have you covered! I have created printable journal pages for you!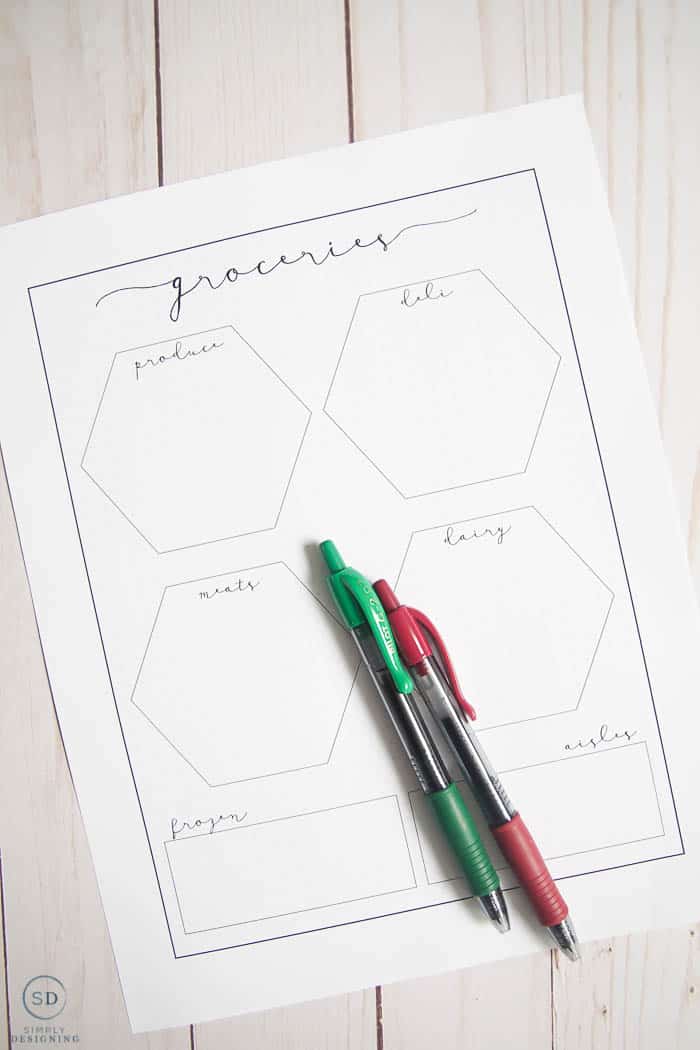 Bullet journal ideas for beginners
If the thought of starting your own bujo from scratch overwhelms you, here are a few ideas for beginners:
print out FREE bujo printables to get you started (see below for mine)
start simply with just a few things like a daily spread, a grocery plan and goals
don't worry about making it "pretty" that's not your thing, but do get some fun colorful pens to help (my personal favorite pens are Pilot G2 in a fine thickness)
remember that you can use this any way you want, so don't beat yourself up if yours is different then someone elses
schedule TIME to bujo every day
Journal ideas to incorporate into a bujo
I will admit that when I first ran across the concept of a "bullet journal" I thought it was just another way to journal. (Spoiler alert: I am not great at journaling).
But when I looked into it more, I fell in love with this concept of "journaling" your day, your to-do list, your whole life basically! And then adding in things like quotes, scriptures or inspirational things you love, or important events, a thankfulness or mindfulness section and even traditional journaling if that's your thing!
You don't have to love traditional journaling to use a bujo! But if you'd like to add some touches of journaling to this, I would suggest adding some of the following ideas in your journal:
things you are thankful for
mindfulness ideas/thoughts
meditation idea starters
quotes
scriptures
prayer list
baby's milestones
kid's quotes
important or exciting life events
traditional journaling moments
The options are truly endless!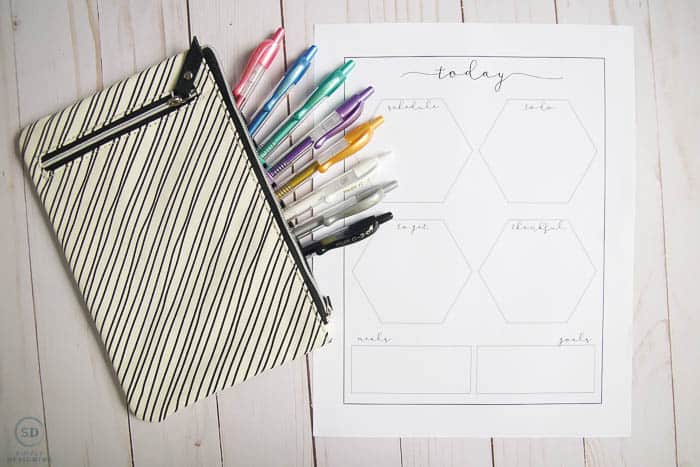 Printable journal pages
I wanted to create something for you today, so I am sharing some free printable journal pages with you! These pages are designed to get you going on bujo if you are a beginner or more experiences.
They are designed to help you curate a more mindful and thoughtful life. They are designed just for YOU!
And they are free. Woot woot!
Print your FREE Journal Printable
To download this free print, simply click the link below and sign up to receive my weekly newsletter. You will almost immediately be sent an email with a link to my printable library and the password you need to access it! Every week when I send my newsletter out, I resend the password so don't worry, you only need to subscribe once to get all the insider access to my free printable library!
Please note that all printables are for personal use only and only for those signed up to receive my emails. If you would like to share the file with someone, please send them to my blog! Sharing of files in any manner is strictly forbidden. Any commercial use of these files or the design of these files is strictly forbidden without prior written approval. You may not sell any part of these images, use them to make anything to sell, or in other way engage in any commercial activity with part or all of these images. You may not recreate your own for commercial use either. But please print and use these for your personal use! If you are looking for a commercial license, please email me at [email protected] Thank you!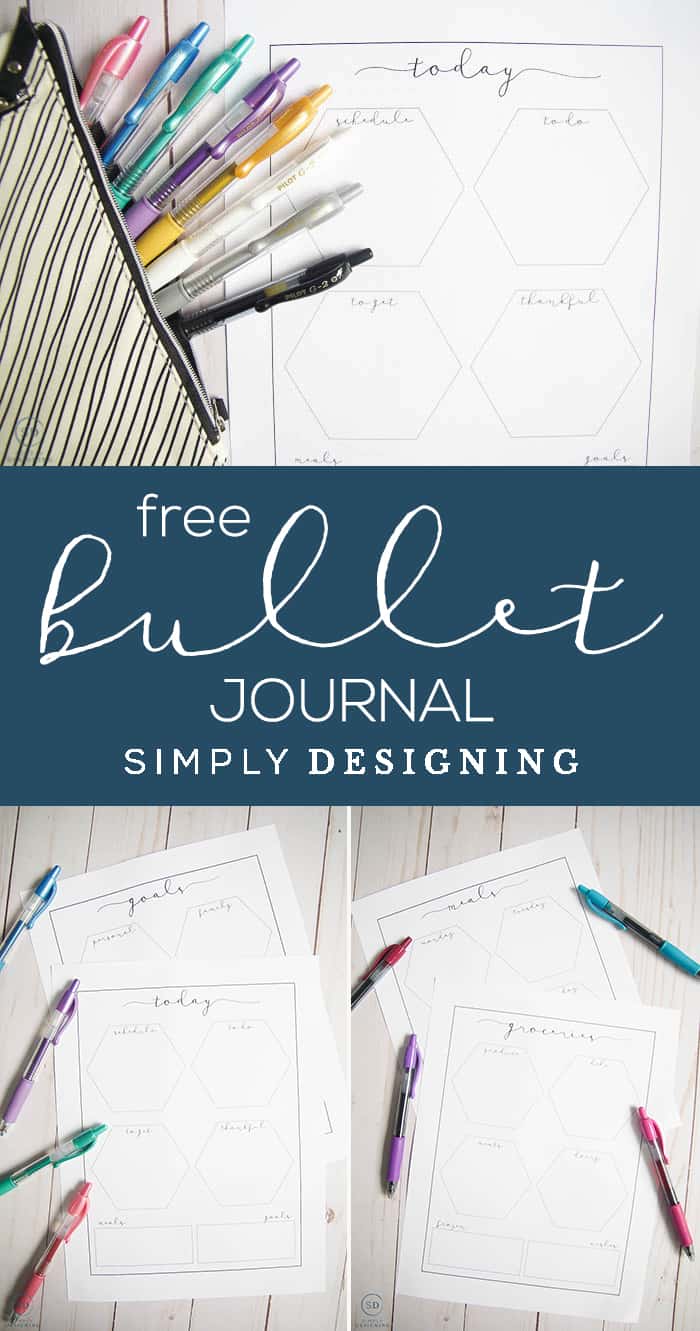 If you like this post, you might also enjoy: