It is my favorite time of year...the time when I get to break out my Free 2020 Printable Calendar and start planning the New Year! Seriously, who doesn't love dreaming and planning!? Just me? Ok...well even if you don't love it, this printable calendar will help keep you organized and ready for 2020.

Free 2020 Printable Calendar
2019 has been a crazy year for us.
We sold our home.
We moved into a hotel for two months so our big kids could finish school.
Then we moved across the country.
And then we decided to take on the adventure of buying property and building our own home.
My husband and I designed our home and are working through the building permitting process right. I plan to share the entire building process here on my blog with you! It will be such an adventure.
All while living in a tiny house. Just kidding, it's a travel trailer. With my family of 5.
You can read about some of my tips in my ultimate guide to full time rv living with a family post here.
Eek!
To say that this year has been a bit crazy is an understatement.
But we are all thriving and doing well even though our whole lives have been turned upside down.
In addition to keeping my Simply Designing blog up and running, my Simply Blended Smoothies blog is growing too! And I am still loving and using my essential oils and helping others to use and love them too (learn more HERE).

FREE Monthly Calendar
I have only been functioning in 2019 because of these calendars! They are seriously essential to planning my life, my days, my family calendar and my businesses.
For monthly planning, this free 2020 printable calendar is absolutely the best!
Be sure to scroll down to the end of the post to download it today.
FREE Weekly Planner
If you are anything like me, and a monthly planner is not quite all you need to stay organized, you should check out my weekly planner too. This is a great spot for daily and weekly to-dos.
Download my FREE Weekly Planner HERE, it is functional and beautiful and it helps me keep track of all the things!
Free 2019 Calendar
My sweet friend Courtney from Paperelli designed this for me again based off of the one she designed for me last year. She does beautiful work and you can see more of her designs here.
I love this calendar because it has a simple yet beautiful! It is clean with a splash of color! And there is tons of room to write my busy schedule in each square.
I print one of these for my business and one for my family life. I love staying organized!
Free 2020 Printable Calendar with Holidays
This free 2020 printable calendar also comes with many of the standard US Holidays already on it for you! Yay!
Check out the whole calendar below:
Please note that you will not want to print from these images. They have a watermark on it an are not high resolution. Below I explain how to download watermark-free, high-resolution prints for use! In the meantime, this is what the whole set looks like: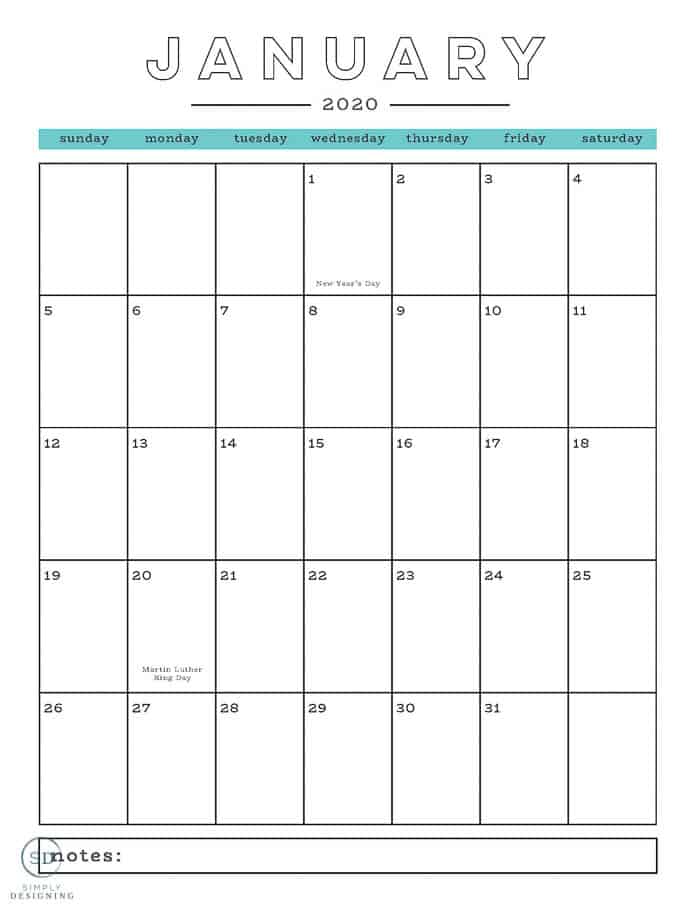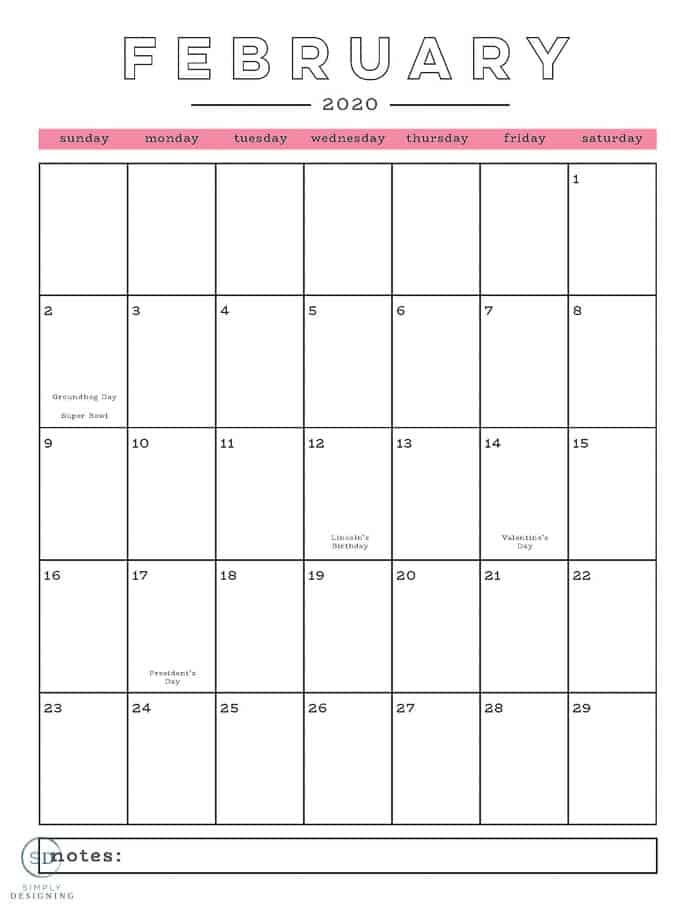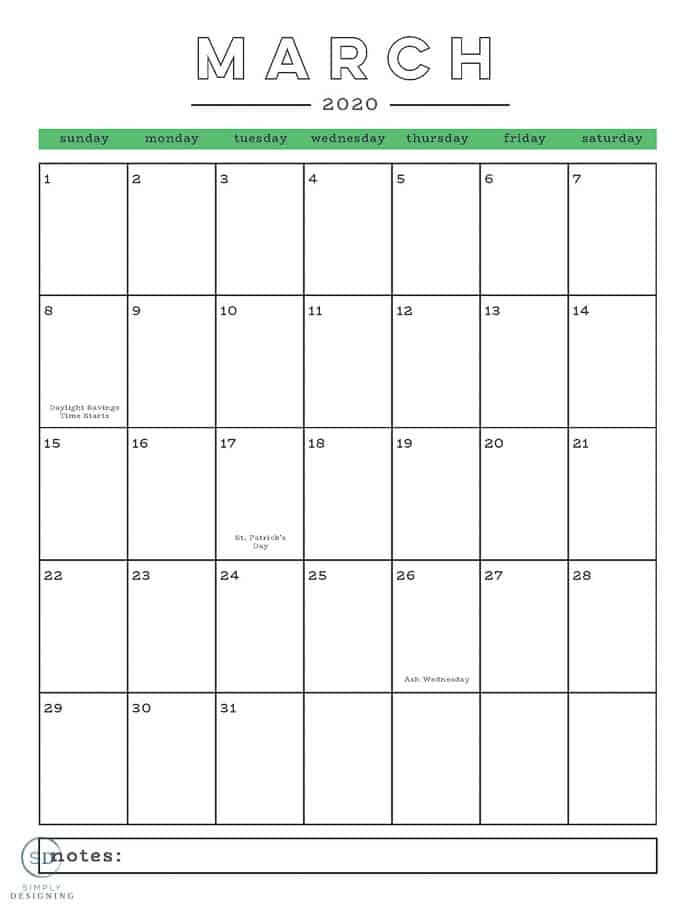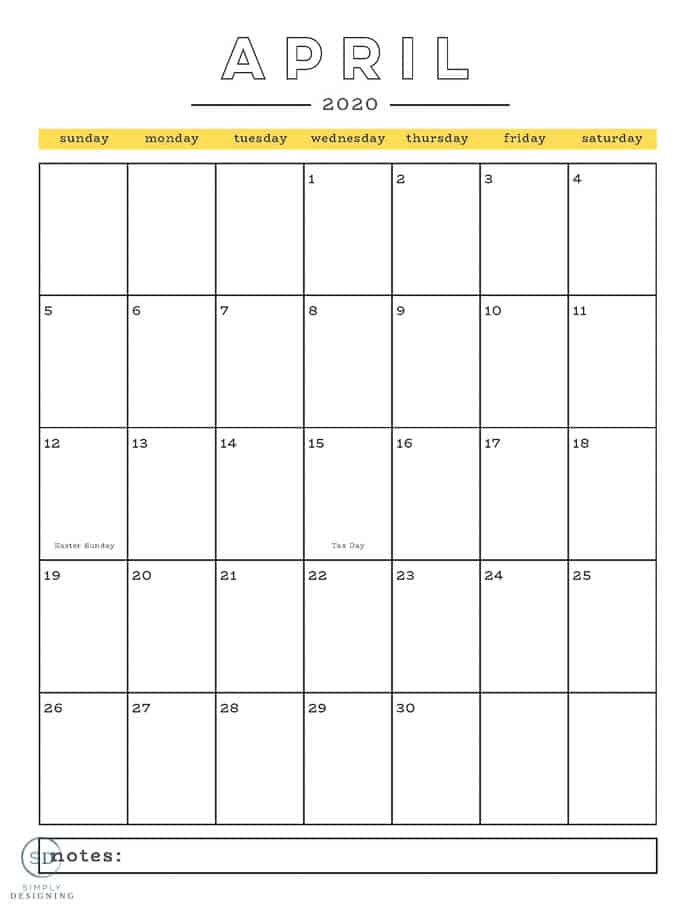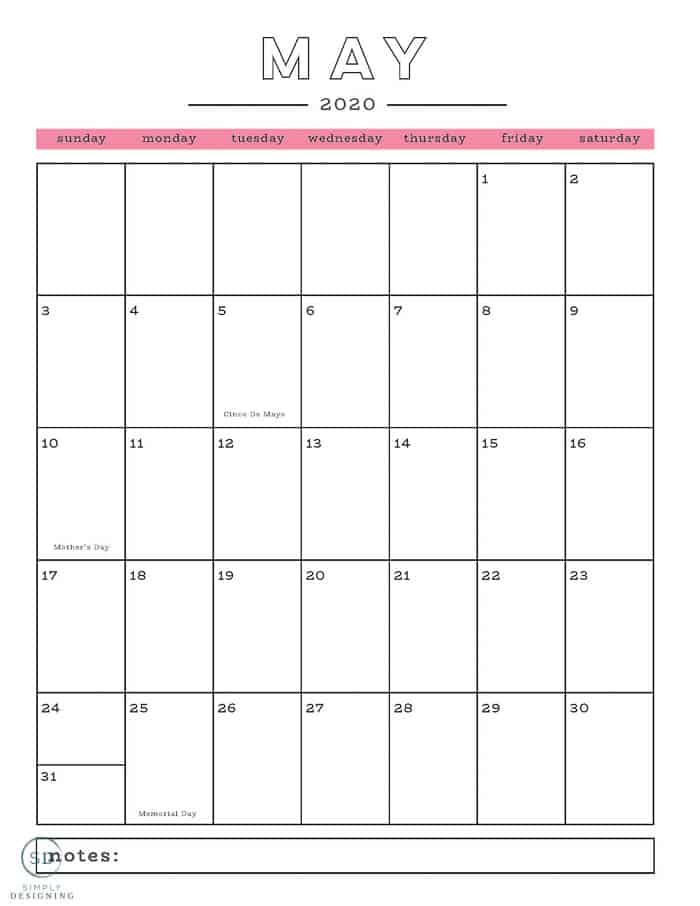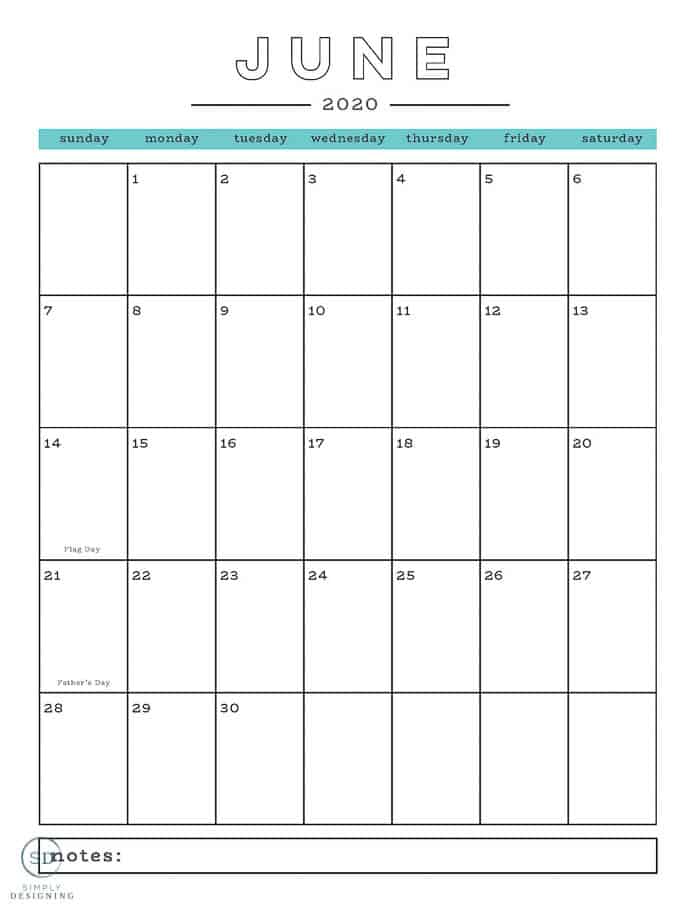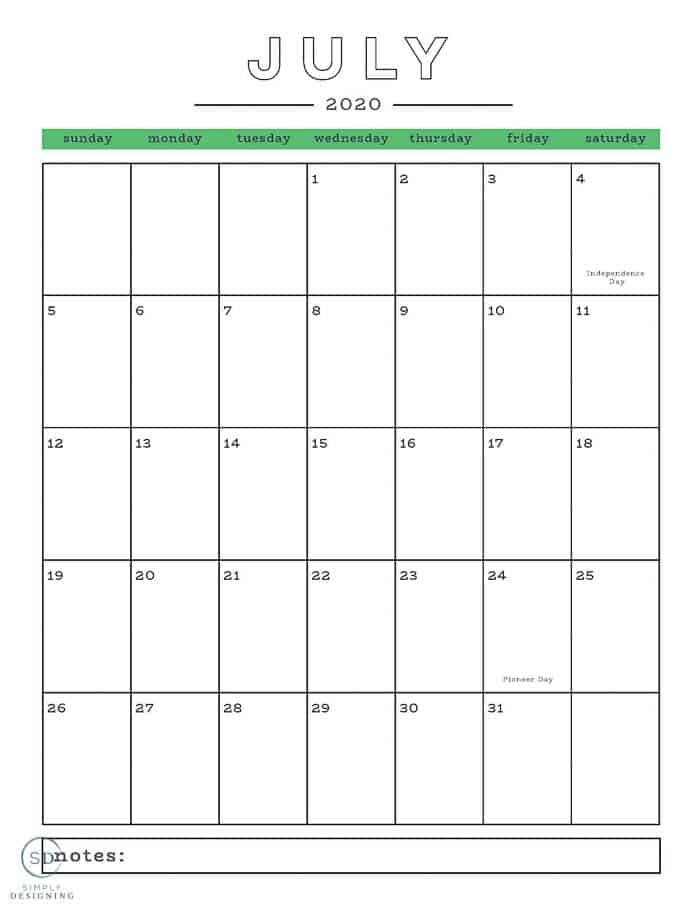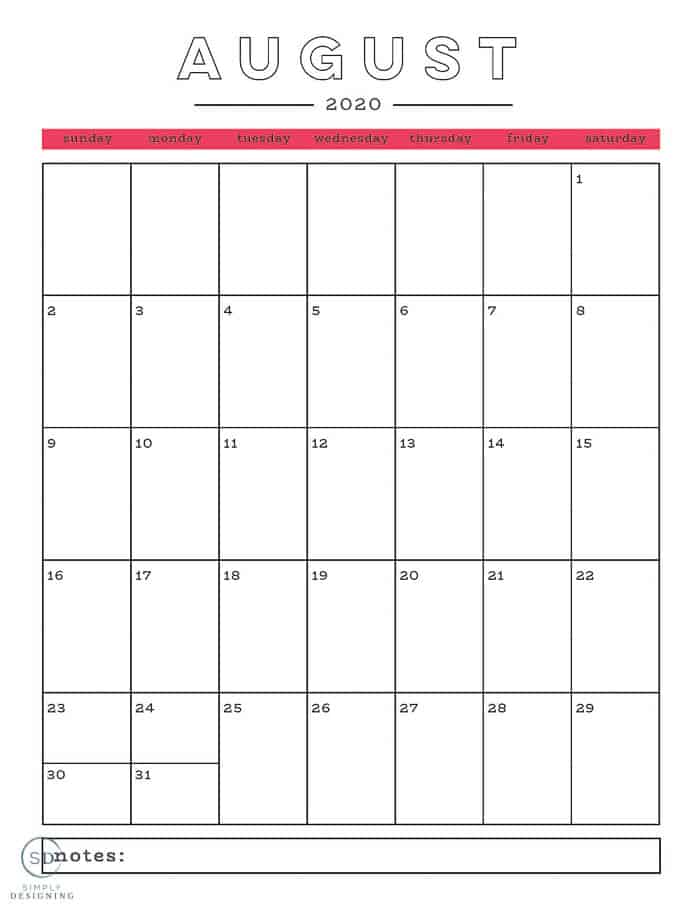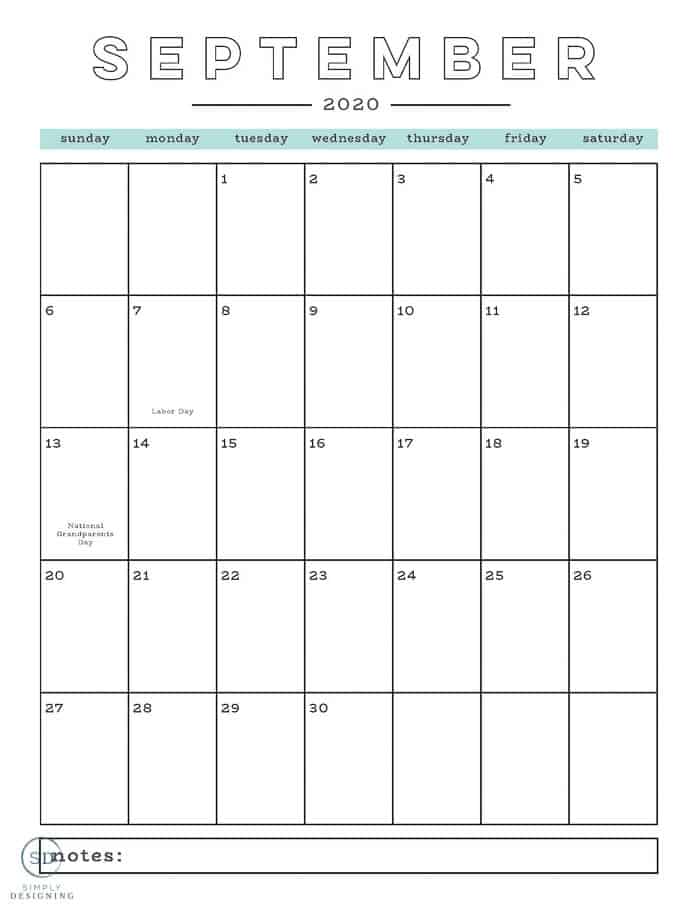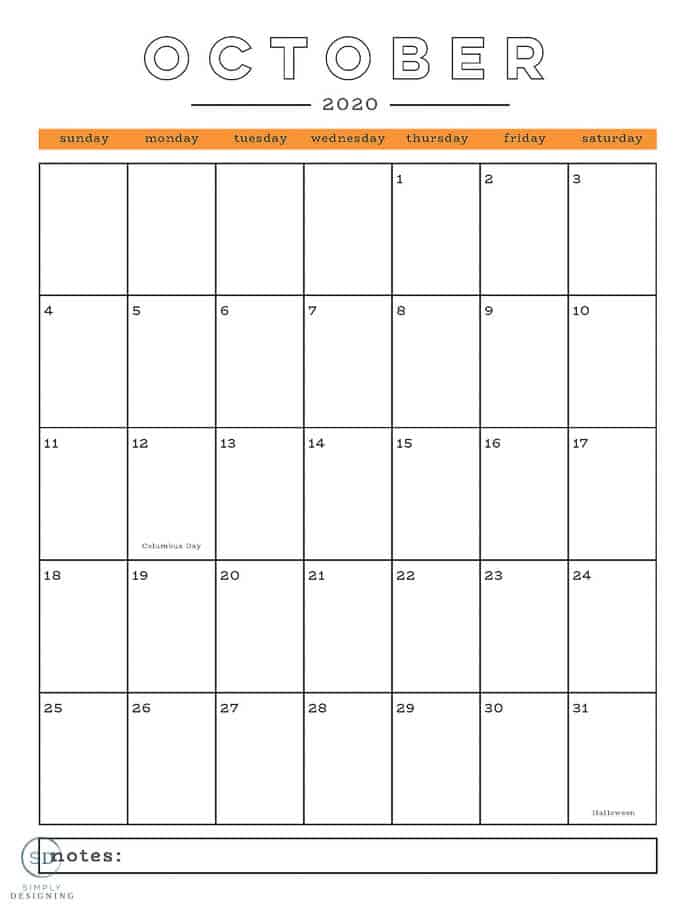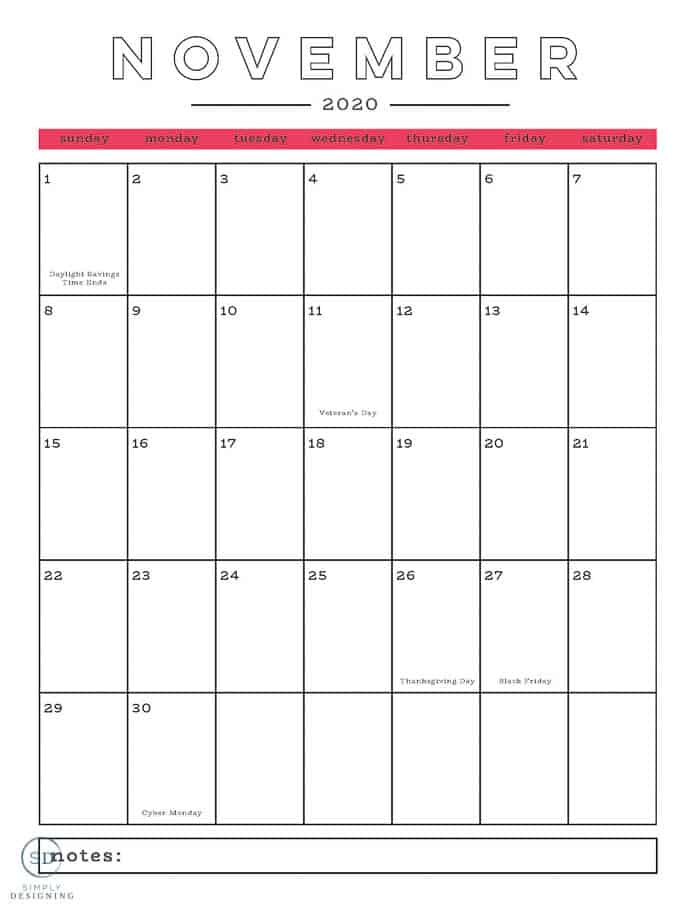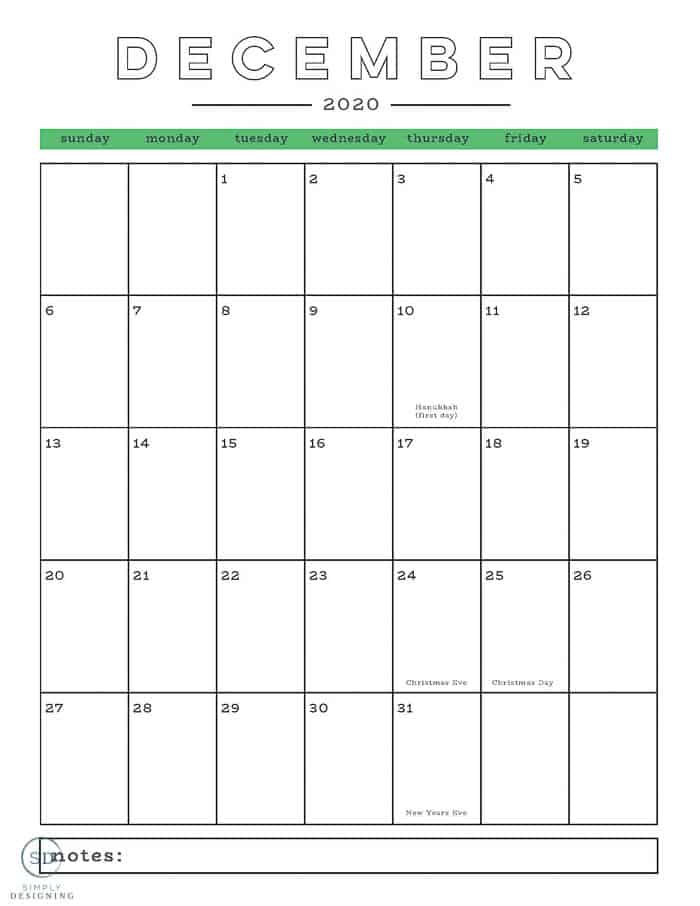 How to download this 2020 printable calendar:
To download this free print, simply click the link below and sign up to receive my weekly newsletter. You will almost immediately be sent an email with a link to my printable library and the password you need to access it! Every week when I send my newsletter out, I resend the password so don't worry, you only need to subscribe once to get all the insider access to my free printable library!
Please note that all printables are for personal use only and only for those signed up to receive my emails. If you would like to share the file with someone, please send them to my blog! Sharing of files in any manner is strictly forbidden. Any commercial use of these files or the design of these files is strictly forbidden without prior written approval. You may not sell any part of these images, use them to make anything to sell, or in other way engage in any commercial activity with part or all of these images. You may not recreate your own for commercial use either. But please print and use these for your personal use! If you are looking for a commercial license, please email me at [email protected] Thank you!

If you like this Free 2019 Printable Calendar, you might also enjoy: