This post is part of a social shopper marketing insight campaign with Pollinate Media Group® and DripDrop®, but all my opinions are my own. #pmedia #DrinkDripDrop #DripDropHydrates http://my-disclosur.es/OBsstV
I mentioned before that one of my goals this year is staying hydrated.  I get a lot of migraines and staying hydrated is one way I help counteract and prevent them.  It is also one way I am trying to stay healthier this year.  So today I am sharing a few tips to stay hydrated that are working well for me!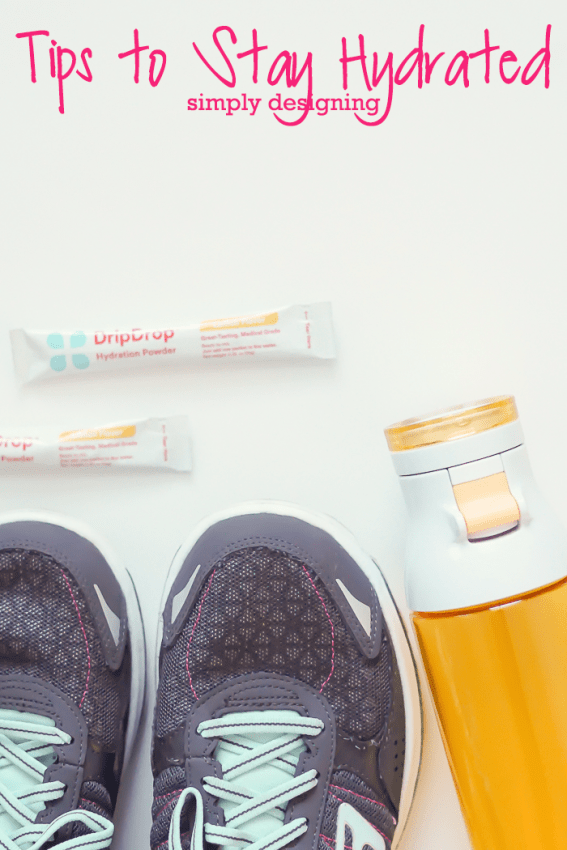 Whether I am working out or simply working on my blog, I tend to forget to drink as much water as I should.  I could name my excuses all day long, but really what it boils down to is a decision to be more conscious about drinking more.  And this year I have decided to do better!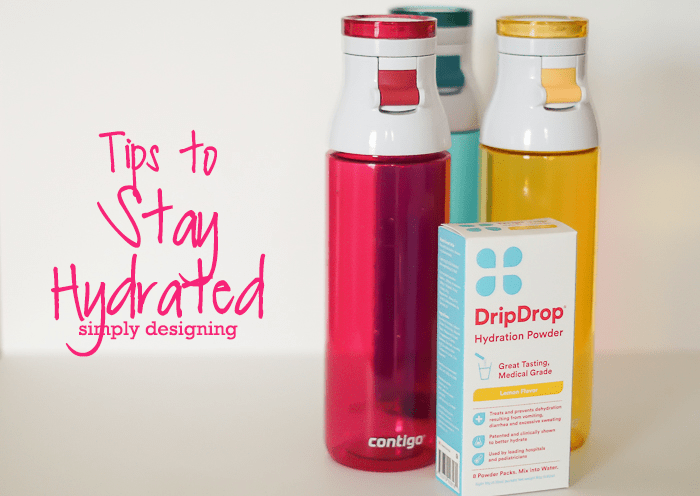 I've tried all the tricks out there, but for me there are just a few trips to stay hydrated that really work for me.  And today I am happy to share them with you.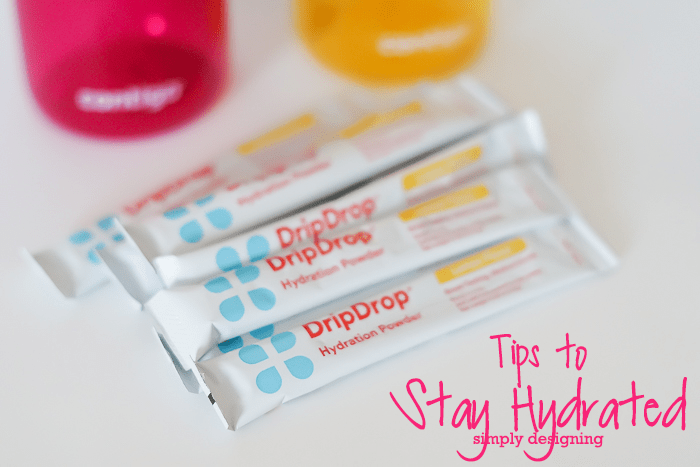 Tips to Stay Hydrated
Use a Cup that Works for You
I have tried using bottled water but besides not being an eco friendly choice, it is also an expensive option.  So instead I found the best reusable water bottles ever!  So go on a little search and find a cup or water bottle that works for you!  If you use the same cup, it will be easier to track how much water you are actually drinking.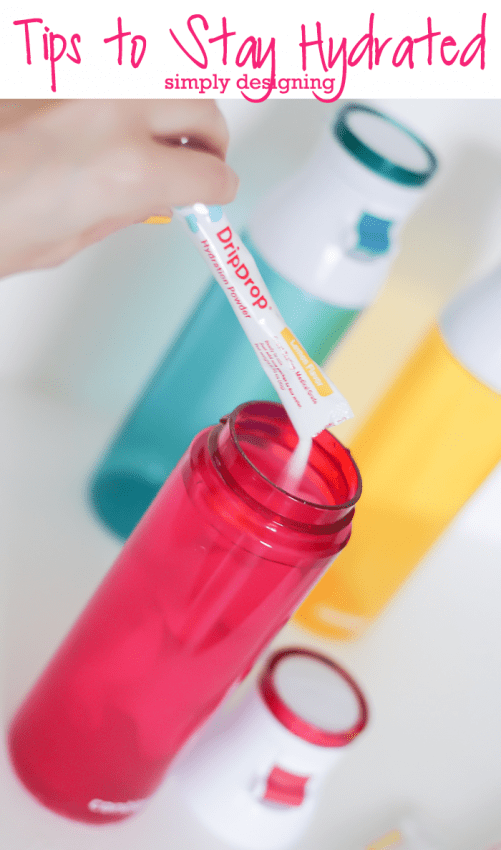 Make a Plan
I am a planner so I need a plan to accomplish my goals in my life.  With trying to stay hydrated, I needed an actual, doable plan.  The water bottles I use hold 24 oz of water.  So for me, I have made the goal to drink one bottle of water in the morning, one in the afternoon and one in the evening.  I don't always meet my goal but I try.  And even when I don't meet my goal, I am still doing better then I did last year and I celebrate the progress I make!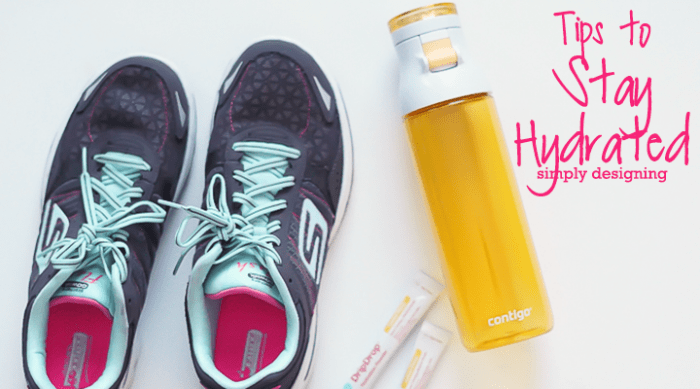 Mix it Up
I don't particularly love soda or juice but I can't stand drinking plain tap water all day long, so I sometimes need to mix it up!  I recently discovered DripDrop® Hydration Powder at CVS (it's in the baby aisle) and was excited to try it out!  (You can download a coupon to save $1 on DripDrop­® here, while supplies last, from 1/25/15 - 2/21/15.)
DripDrop® adds a touch of flavor to my water and adds amazing hydration properties!  This was originally developed to help people with mild to moderate dehydration.  This is great to re-hydrate after a workout or to help my whole family stay hydrated through winter sickness.  (This is safe for children over 1 year old.)  And because I tend to forget to drink, this is a great way to help stay hydrated when I forget to drink as much as I should.
And the best part is that this tastes quite yummy too!  My husband and children (age 8 and 4) loved it too!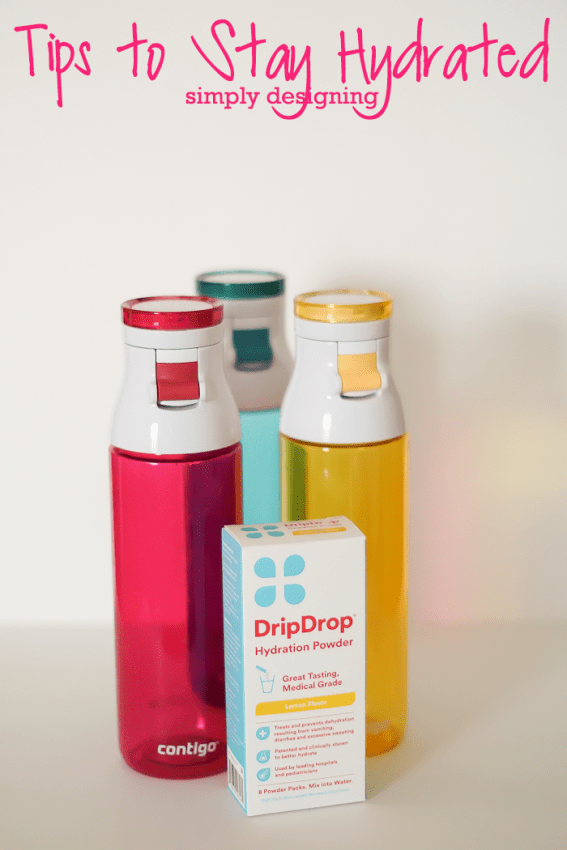 I am not perfect, but I am doing better this year then last year!  And my goal is to continue to improve and stay hydrated this year!
I've shared my tips to stay hydrated, but I need your help!  Please share your tips with me on how you stay hydrated!
If you are looking for other healthy tips and ideas, check out this delicious Winter Steak Salad, my Simple Zesty Bruschetta and my delicious Broccoli Cheese Soup.