After Christmas, my children begin to look forward to Valentine's Day!  It is such a fun holiday to have in the middle of a bleak and cold winter!  My children love to create little gifts with hand-written notes to pass out to their friends and classmates.  And I always try to come up with a fun and creative way for them to show a little love to their friends and teachers!  I am so excited to show you what we came up with!  I think this is my all-time favorite Valentine's Day idea!  We created this super cute and totally unique Valentines Bracelet Kit!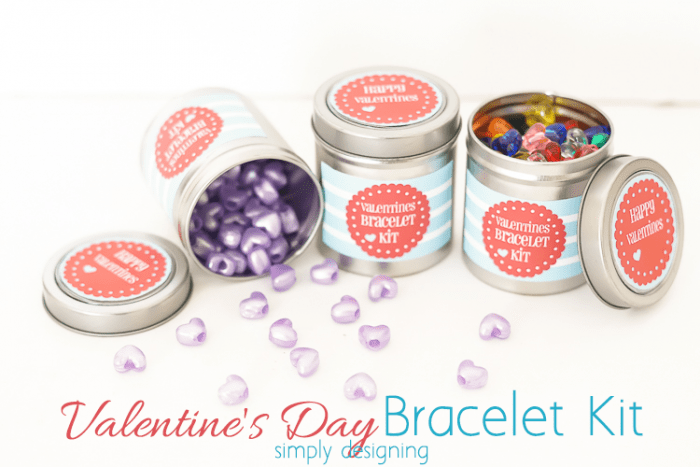 To create these Valentines Day Bracelet Kits, you will need:
Mod Podge
Foam Brush
Scissors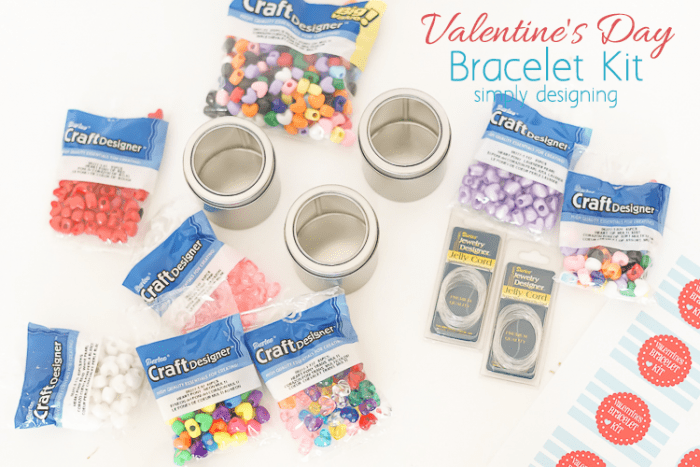 These Valentines Day Bracelet Kits are so simple to make!  They are definitely something that my children will be making by themselves this year with just a little bit of help from me.  My kids are 4 and 8 and it is completely do-able for them to make these kits with only a little help from me, with my 8 year old taking the lead more then my 4 year old.  Just be sure to give your children kid safe scissors if they are cutting!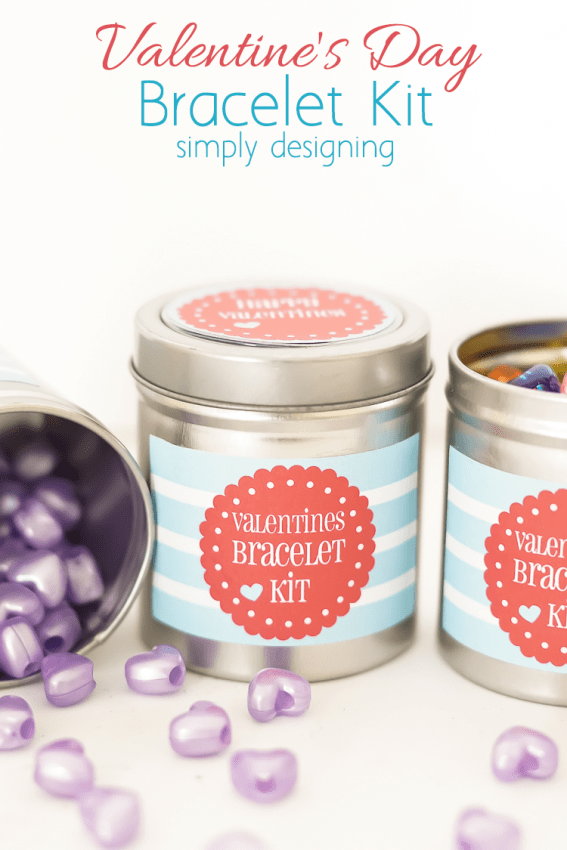 We simply filled the tins with as many beads as a young child would need to make a bracelet, plus a few extra.  The photos are a little extra full of beads just because I wanted you to see how pretty they are!  But 20-30 beads per tin is actually sufficient.
Then I cut a piece of Jelly Cord and added that on top of the beads.  I like to allow for a little extra room on the cord when children are making bracelets, so I cut the jelly cord pieces to be about 10" long.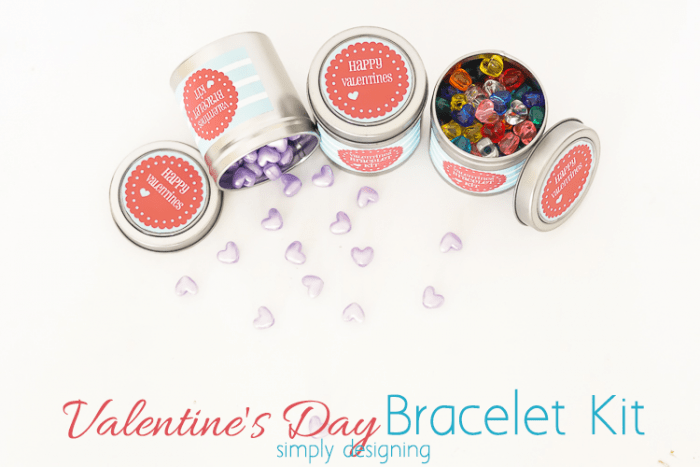 Then I simply trimmed the tags that you can download for free HERE and used mod podge to glue the rectangle tag on the front of the tin and the round tag on the top.
Have your children sign their name on the top tag and these Valentines are ready to hand out to all their friends!
And aren't they just adorable!?  I know my children are going to love handing this out this year!
You might also enjoy:
This post was originally published at Crafts Unleashed.  Thanks Consumer Crafts for providing the supplies to create this project!