I had the absolute honor of helping my dear friend plan a wedding reception for her son.  There were so many fun aspects of this reception from the cotton candy favors to the beautiful flowers.  It was really fun to help plan.  And it ended up being a lovely evening!  Today I am so excited to share a few photos from that night with you and also share a bit more about the DIY Wedding Signs I created for the event!
*As an update, HomeRight is giving away 2 Small Spray Shelters so keep reading and enter to WIN down at the bottom of the post!* Giveaway is CLOSED.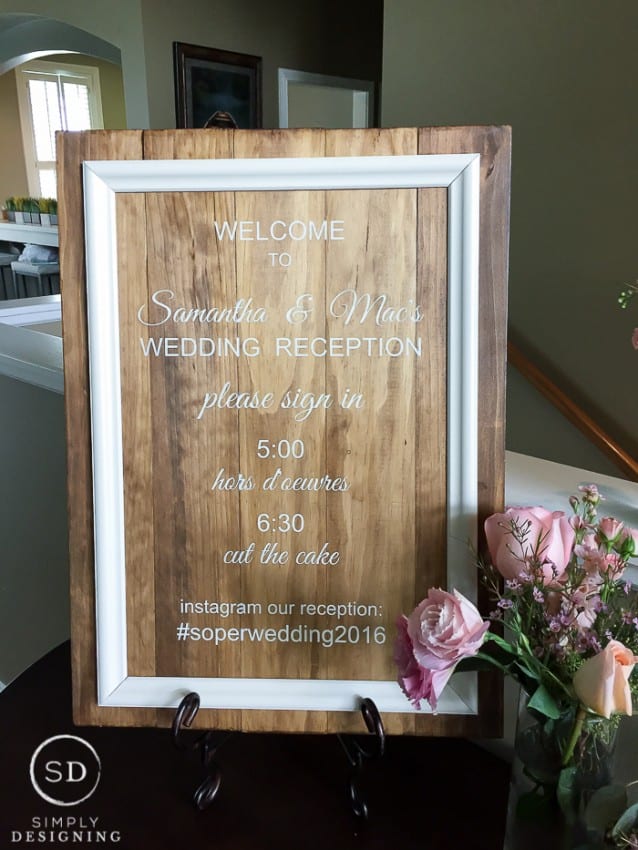 (Affiliate link included in this post for your convenience.  You will pay no more for using my affiliate link, but it helps support my blog.  Thank you.)
This wedding sign was my absolute favorite!  It was so fun to make and I really do love how it turned out!  You can see the complete tutorial for how to make a wedding sign HERE.  Know that it took a little wood, a little stain, a little paint, a homemade stencil (that is super easy to make) and a really really awesome Small Spray Shelter from HomeRight.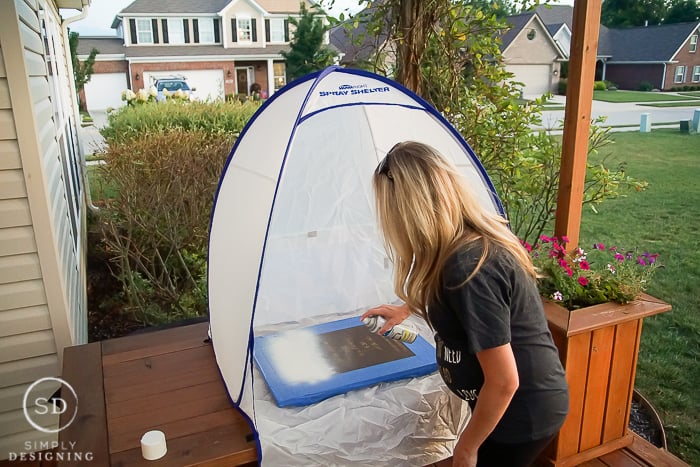 I am actually in love with this small spray shelter!  It pops up like a sun shade in a car and packs away just as easily.  And it makes spray painting small projects so incredibly easy because it easily contains any paint overspray and easily pops up and down in no time.
I also created a sign for the wedding favor (cute packages of cotton candy) and for the gift table.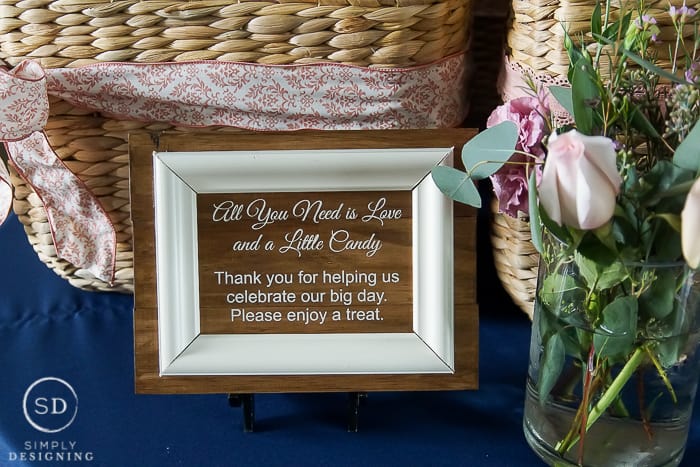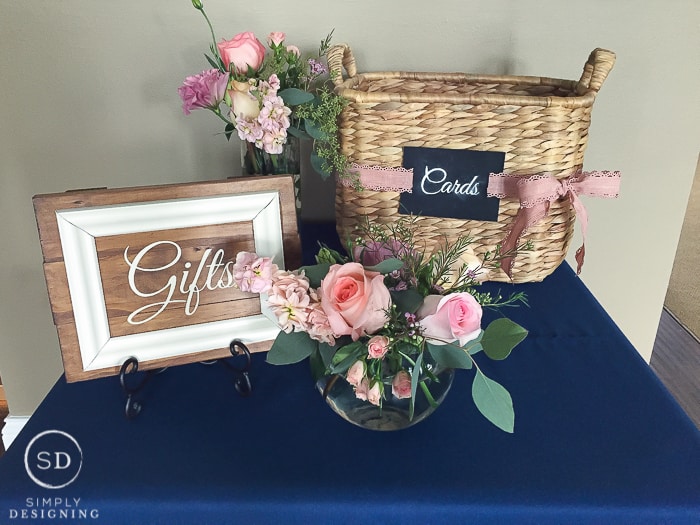 You can see all the details on how to make these wedding signs HERE.
And because I love to share pretty things, here are a few more photos (ok a LOT of photos) of the flowers, cake and decorations for the lovely evening!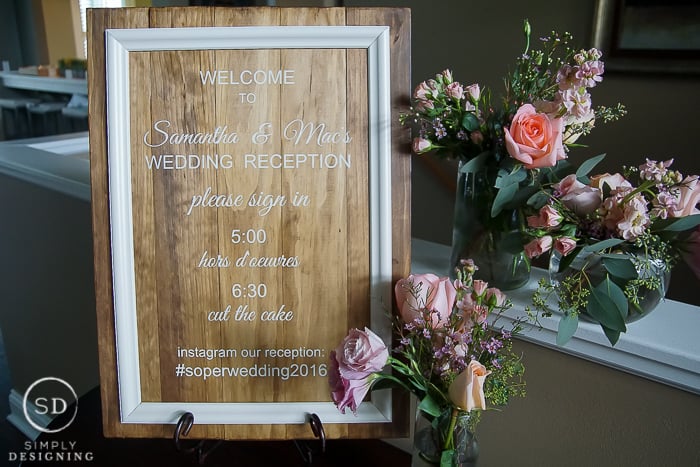 The super cute cotton candy favors that he mother of the groom found and ordered for the reception!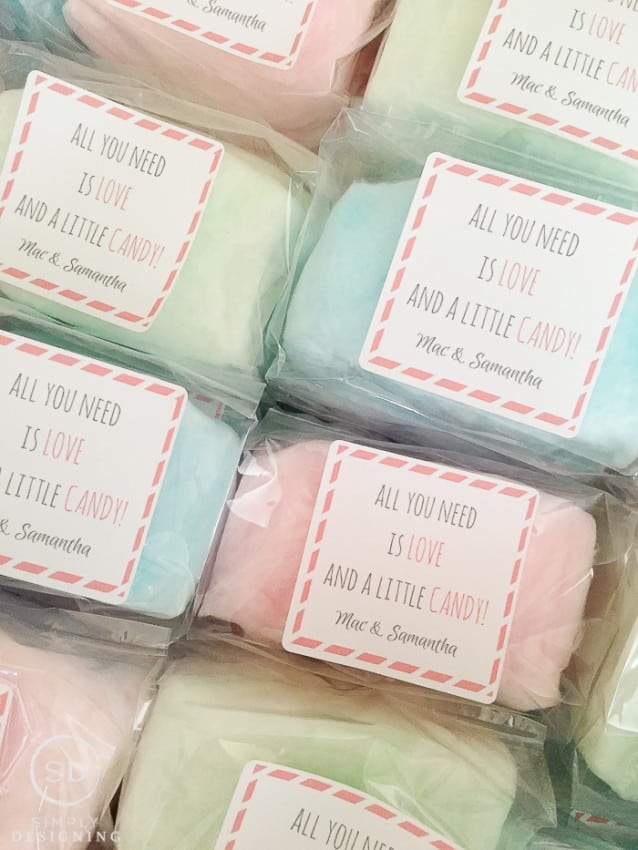 The beautiful flowers!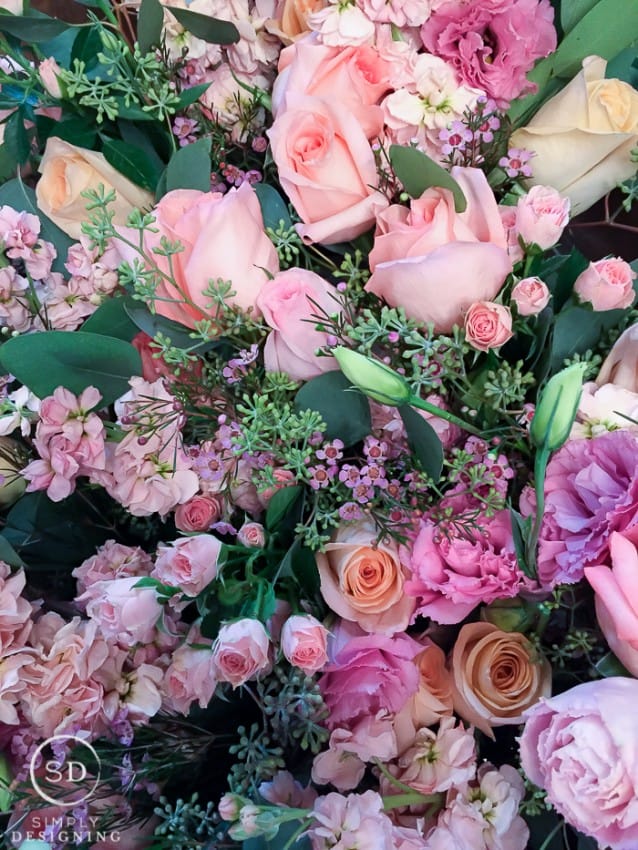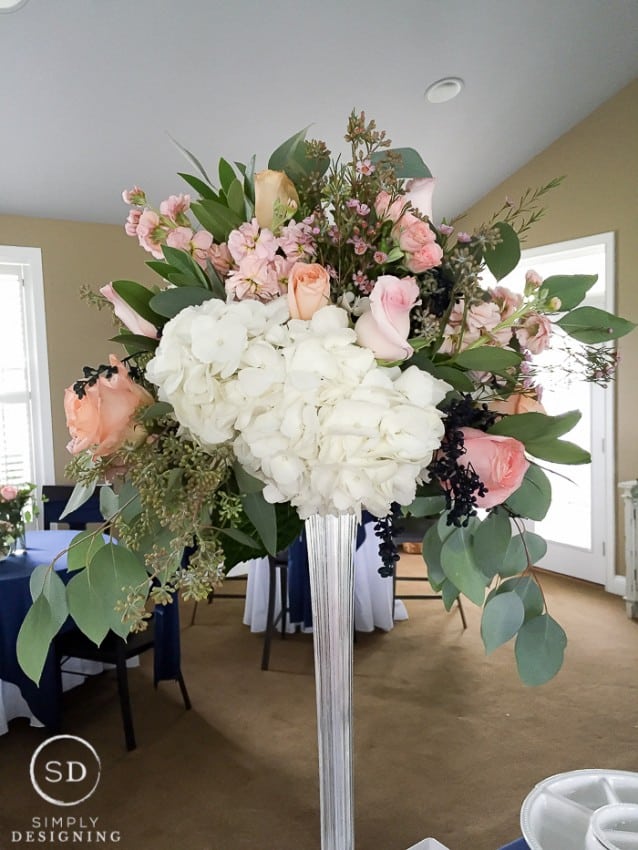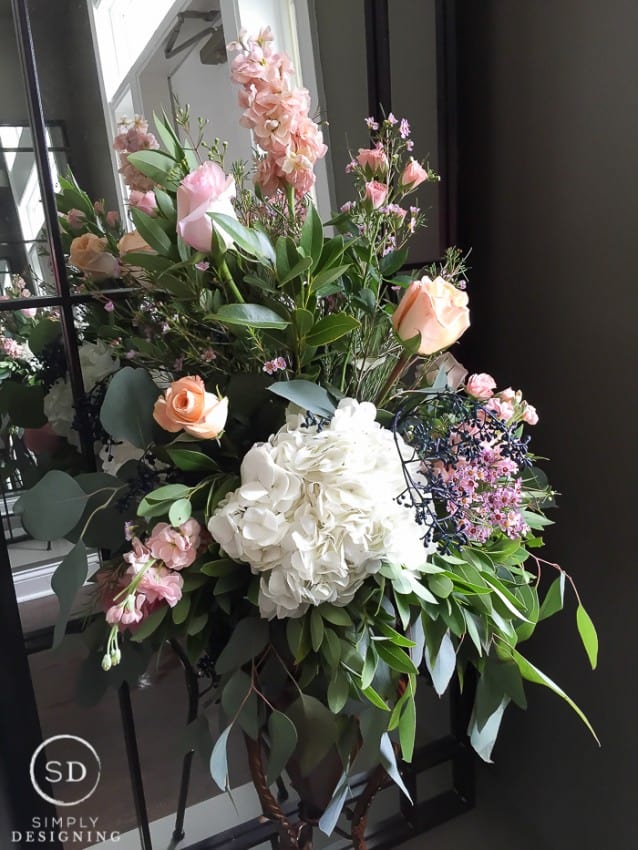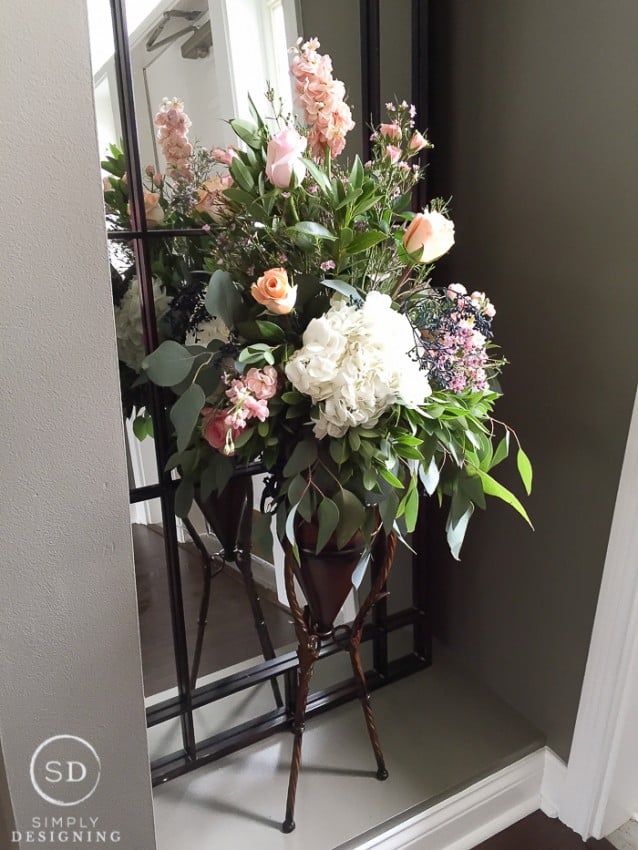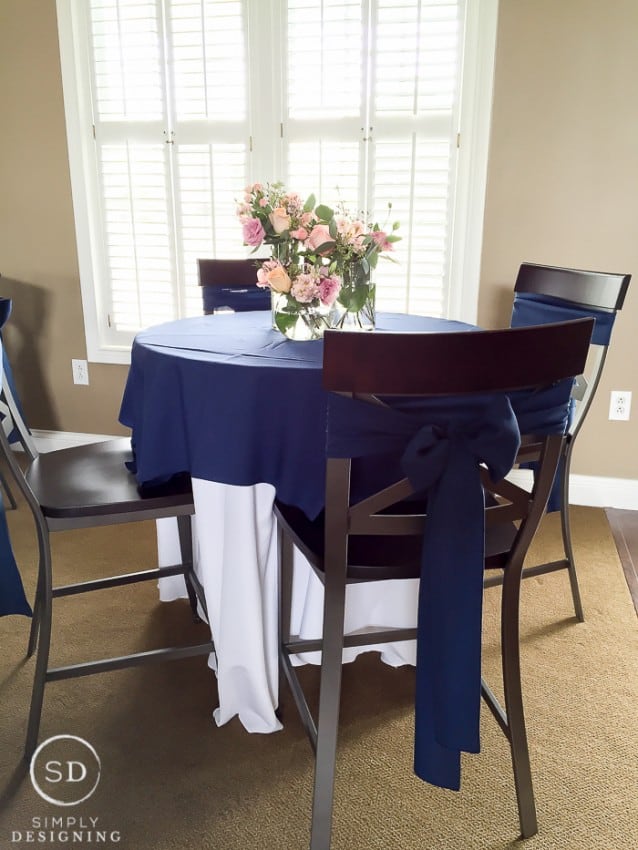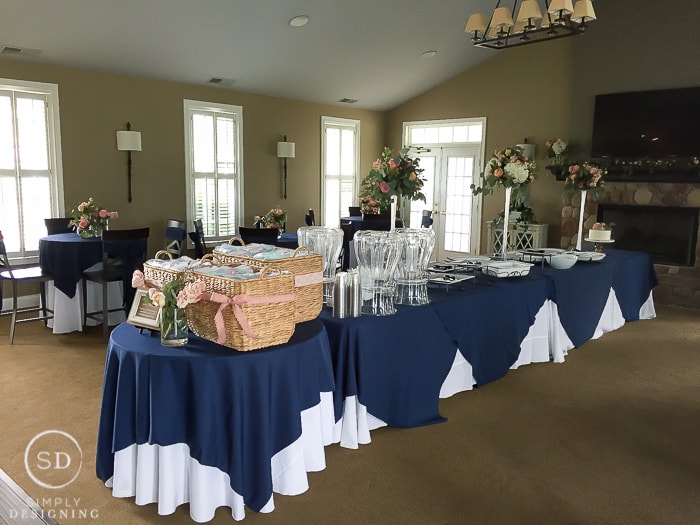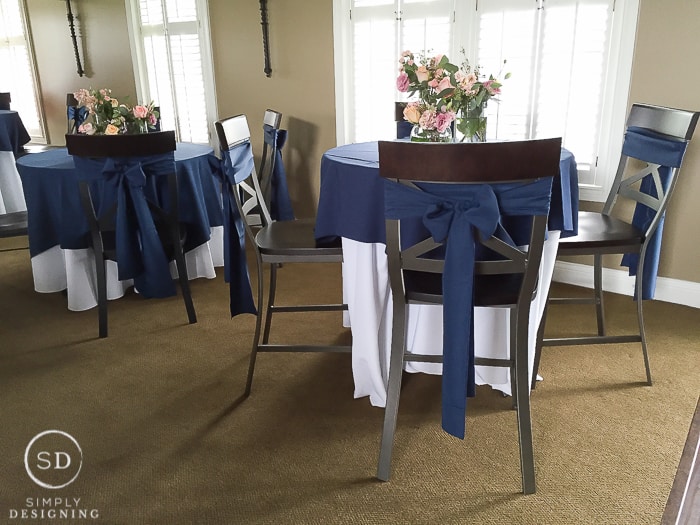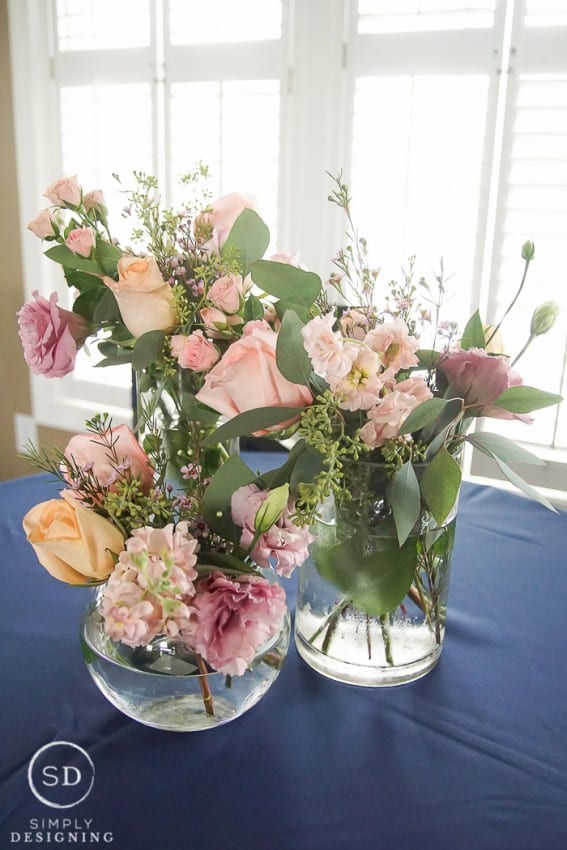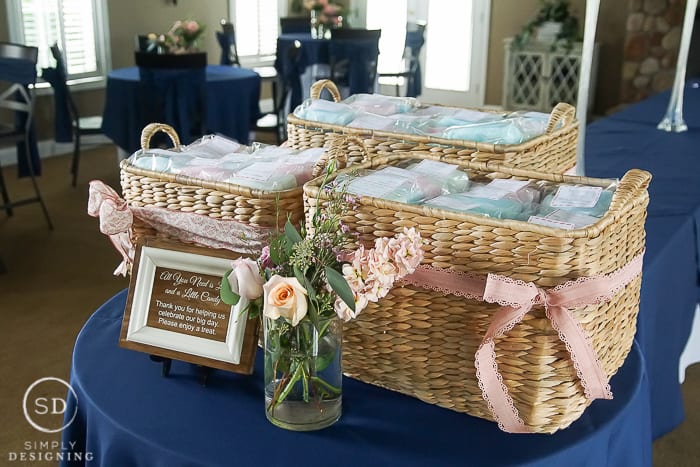 The cake!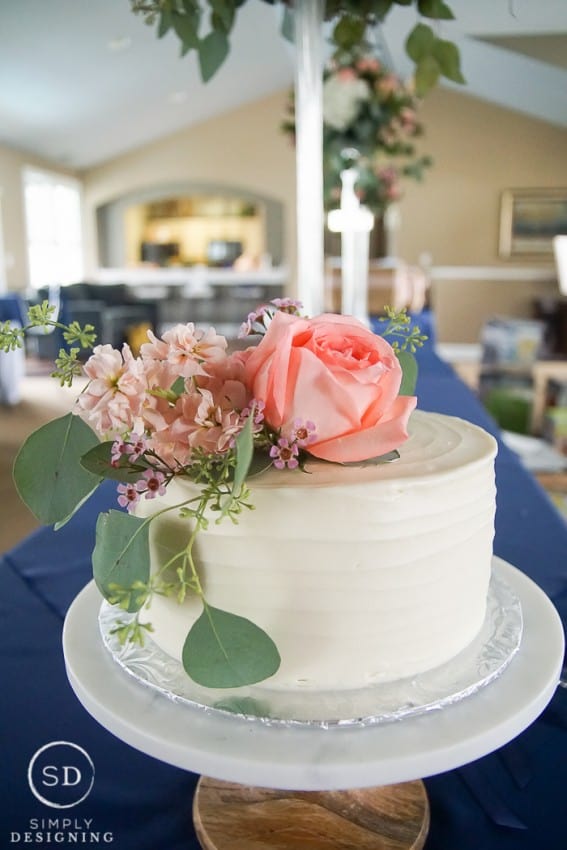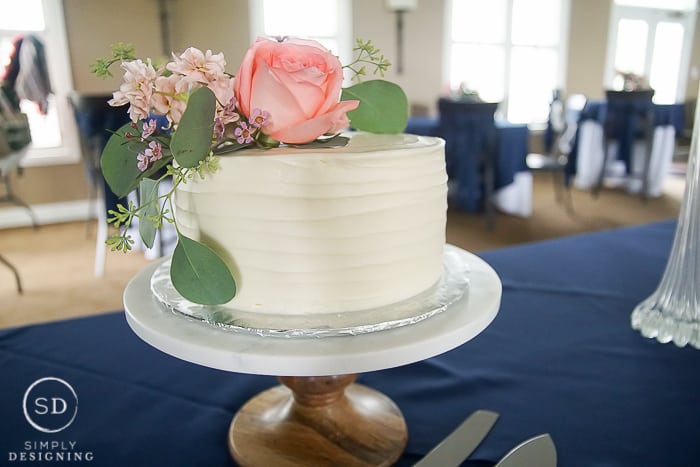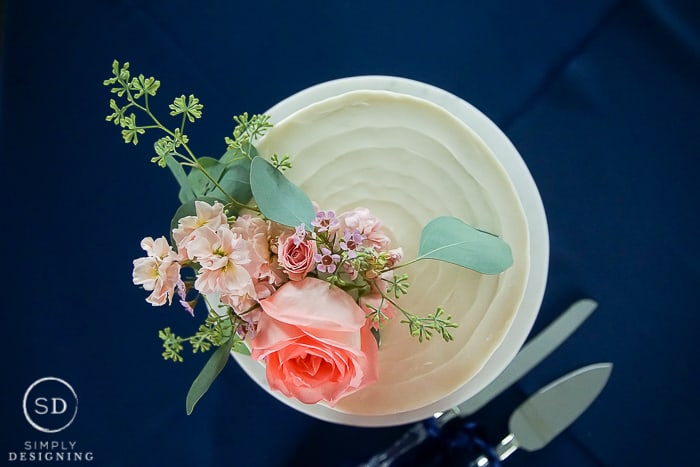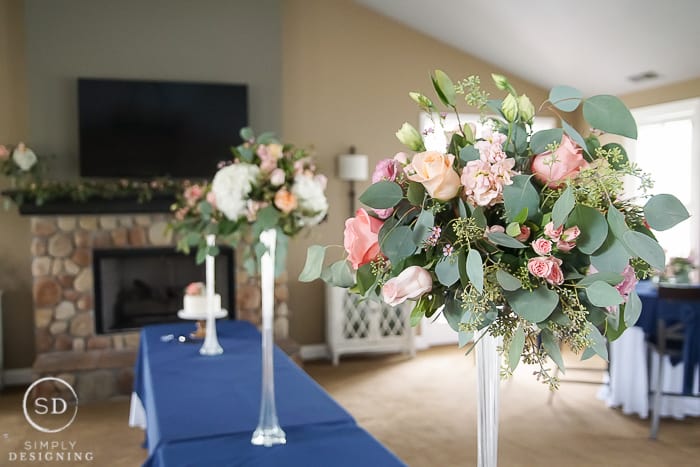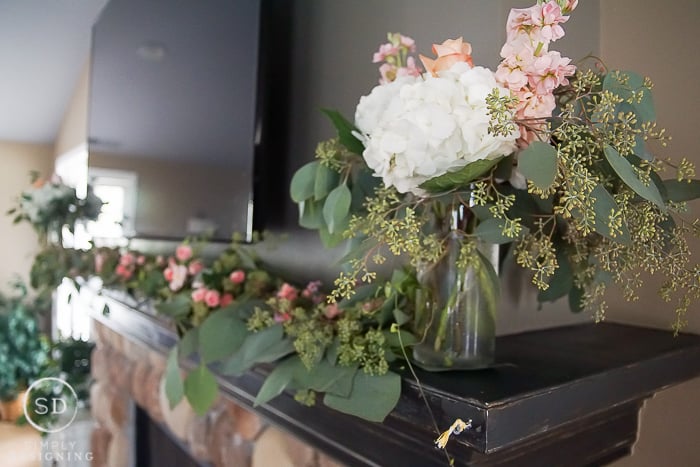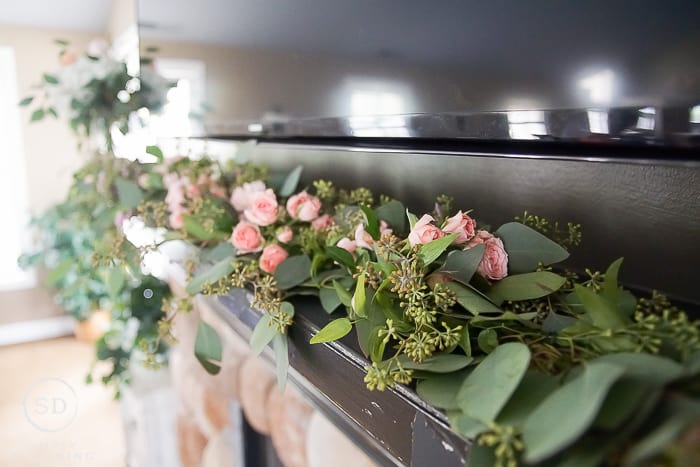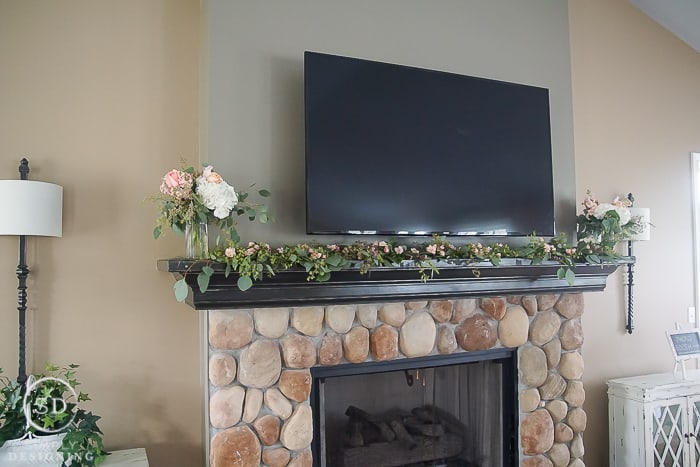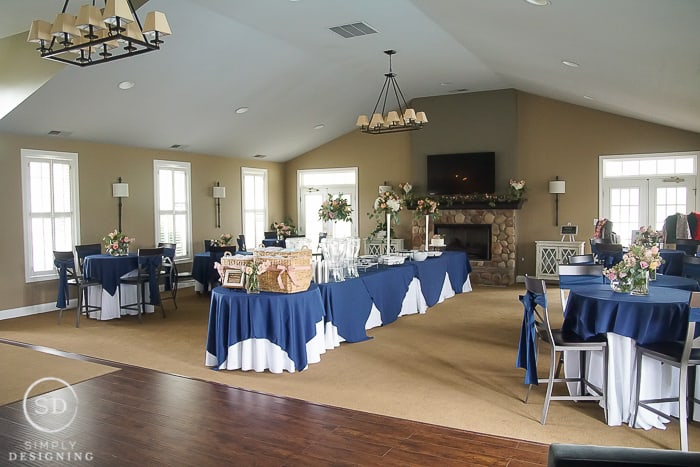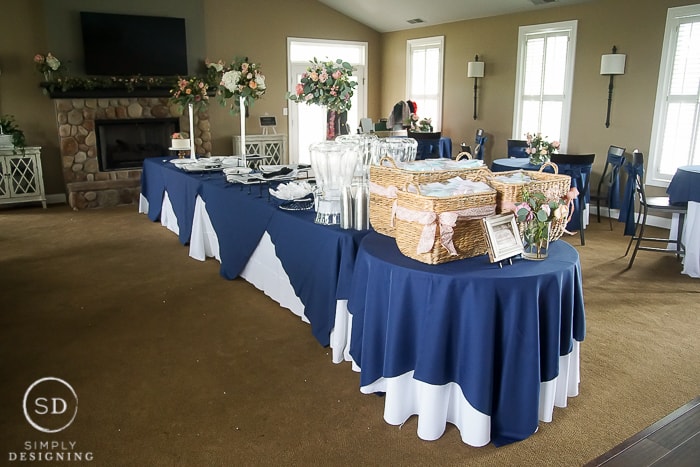 I love how we were able to transform this room into a beautiful reception room.  Not long after I took these photos, the table filled with delicious food and guests began to arrive to greet the happy couple.  What a fun way to celebrate a beautiful marriage!  I wish all the happiest dreams for Mac and Samantha!
I am so thrilled that HomeRight has offered to giveaway not 1 but 2 Small Spray Shelters to two lucky readers!  Woot woot!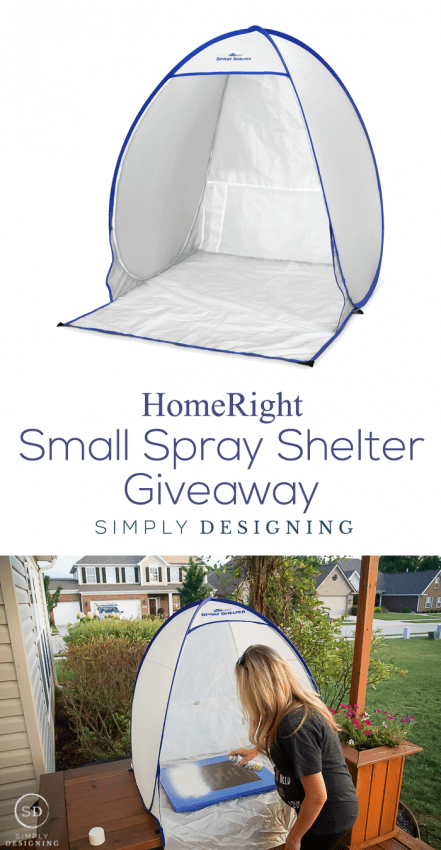 Be sure to enter to win below using the Rafflecopter below.  If you are on mobile, you may need to click the Rafflecopter link below to go to the giveaway entry page.
By entering to win, you agree to these Terms:  Winning entries will be verified.  This giveaway is in no way affiliated, administered or endorsed by Facebook, Pinterest, Twitter or Instagram.  No information will be disclosed to Facebook, Pinterest, Twitter or Instagram by entering this giveaway.  No purchase necessary to win.  Odds of winning are based on number of entrants.  Winner(s) for prize package will be chosen randomly through Rafflecopter.  Giveaway will run from September 13, 2016 until September 21, 2016 at 6:30am EST.  Winner(s) will be announced on September 21, 2016 in this blog post and the winner(s) will need to respond within 48 hours of announcement via email to claim their prize or another winner(s) will be chosen.  Winner(s) must be 18 years of age or older and a US citizen with a US mailing address in order to win.  Void where prohibited.  Winner(s) is responsible for paying any necessary taxes on winnings.  All prizes will be mailed / emailed / fulfilled by the sponsor and the blog owner(s) involved are not held responsible if the prize is not fulfilled.  A list of winners may be requested after the giveaway has ended.  Please email me with any questions or to obtain additional information at: [email protected]