I buy supplies for my DIY and craft projects many places, but sometimes when I am looking for something unique or different, or I simply don't want to go to the store, I shop online.  Today I want to share with you, where to buy craft supplies online!  One of my favorite craft supply stores online is Consumer Crafts!  I actually write for their blog Crafts Unleashed twice a month too.  I decided to do a little shopping for an upcoming project the other day and I am so thankful that Consumer Crafts made it possible for me to show off their amazing site to you today!  (Thanks for making this post possible Consumer Crafts!)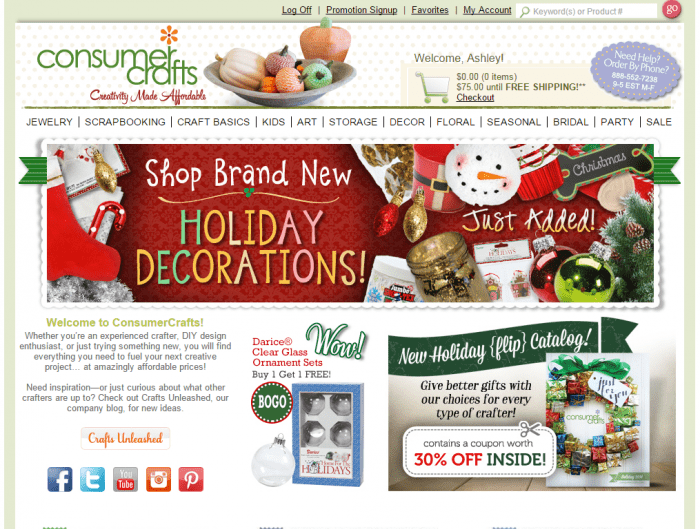 Their site is easy to navigate and I can honestly get lost for hours on their site looking at all the different supply options!  I always leave with a full shopping cart and a lot of inspiration!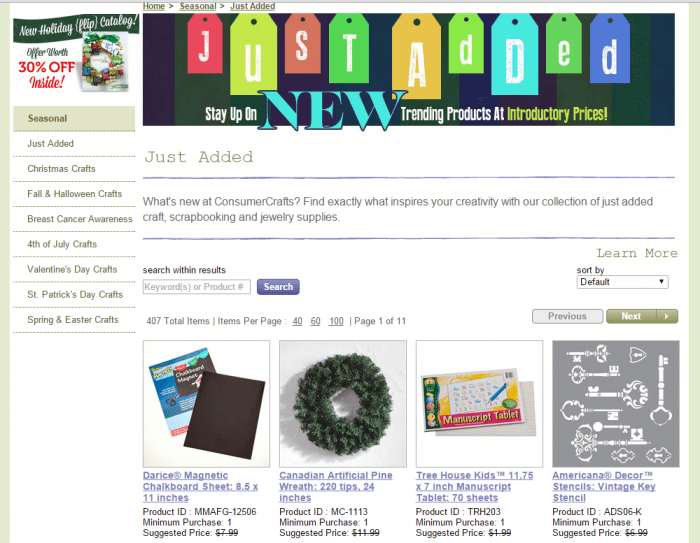 I always love checking out their "just added" section too because it is always full of really fun items!  And right now they even have some board games along with their great selection of craft and holiday items!!  I actually bought some really fun twine balls for my Christmas tree last year and I would love to snag a few more this year!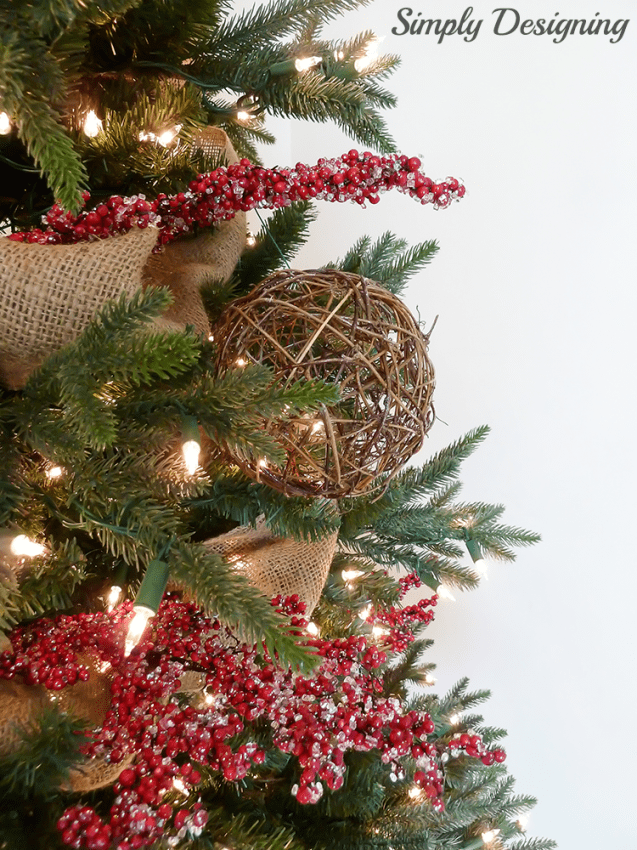 I especially love that you get free shipping when you spend $75 or more!  And the prices are amazing!  I honestly can't beat the prices on their products anywhere.  Plus they often have products on sale!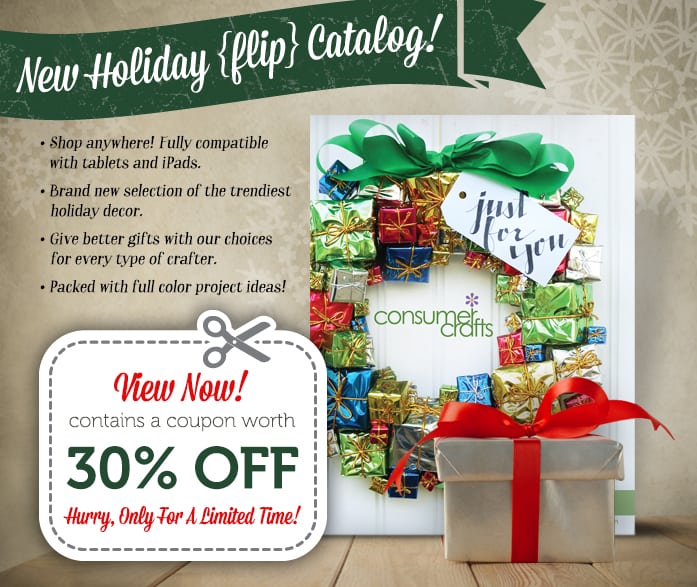 And Consumer Crafts has an amazing holiday catalog right now that is full of so much inspiration!  Be sure to check it out here.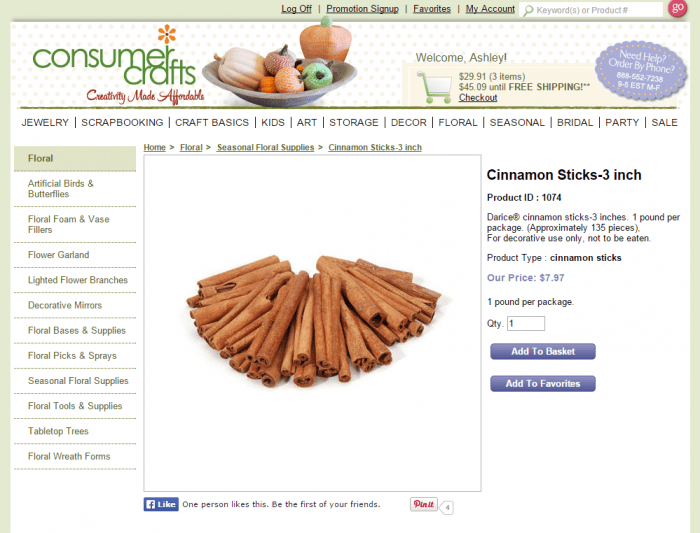 I bought several items the other day for a secret project that I will show off on my blog tomorrow!  But I will show you one thing I purchase!  Cinnamon Sticks!  It is a 1 lb package (approximately 135 pieces) for under $8!  You really can't beat that!
I won't tell you right now what I plan to make!  But it is going to be really fun!  So be sure to stop by my blog later this week to find out what I created!