I can't believe it is fall already!  You all know that I love bringing warm colors into my home and decorating for the fall this time of year!  It is one of my favorite times of year to decorate!  And I really love decorating with pumpkins because they last from the fall until Thanksgiving so I get a lot of bang for my buck when decorating with pumpkins.  I don't drink wine but crafting with wine corks can be so much fun!  So today I am sharing how to make this really simple and beautiful wine cork pumpkin decor!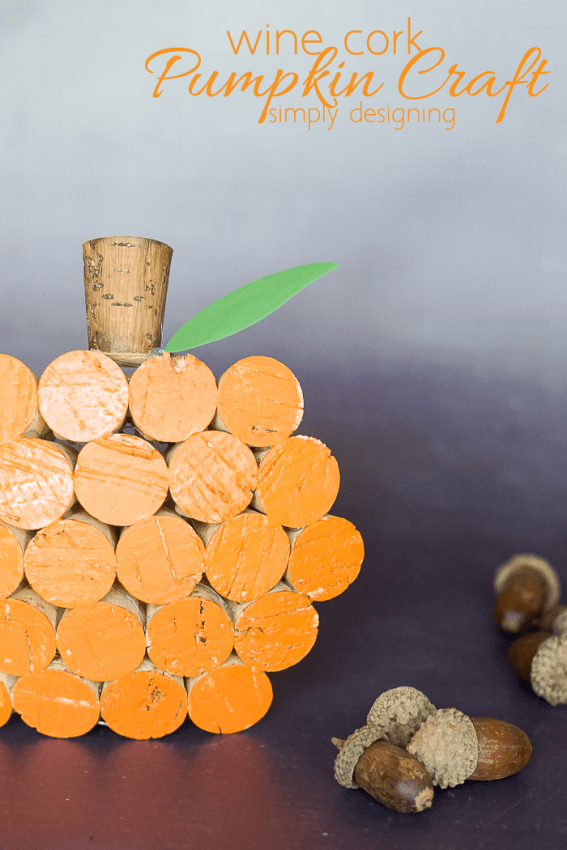 Isn't this so fun!  And the best part is that it only takes a few minutes to put together!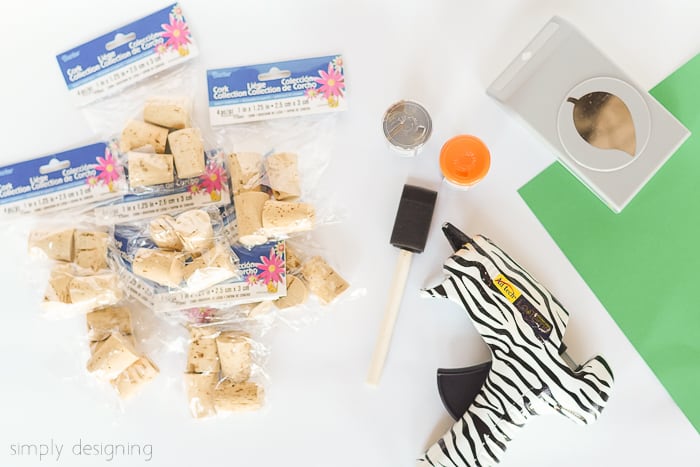 Wine Cork Pumpkin Decor
Here is what you'll need: (affiliate links included for your convenience)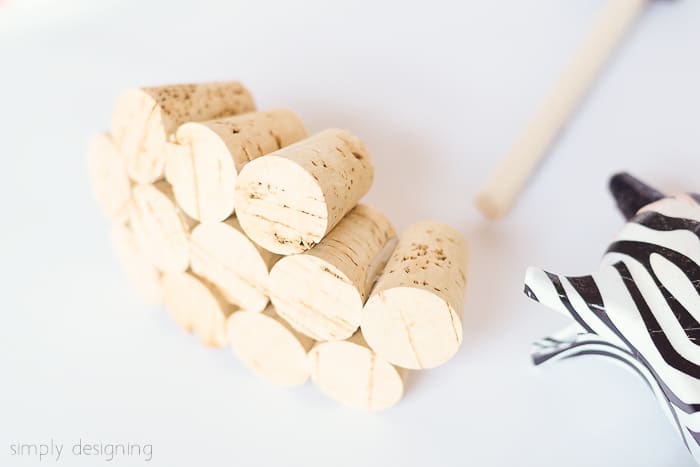 First you will begin by hot gluing your corks together in a pumpkin shape.  I used 4 corks on bottom, then 5 corks, then 6 in the middle.  5 corks above that and then 4 on the top.  I added a cork on the top to be the pumpkin stem.
This will naturally curve which is ok.  It gives it a pretty, rounded pumpkin look without any extra work on your end!  This is one of the beauties of crafting with corks!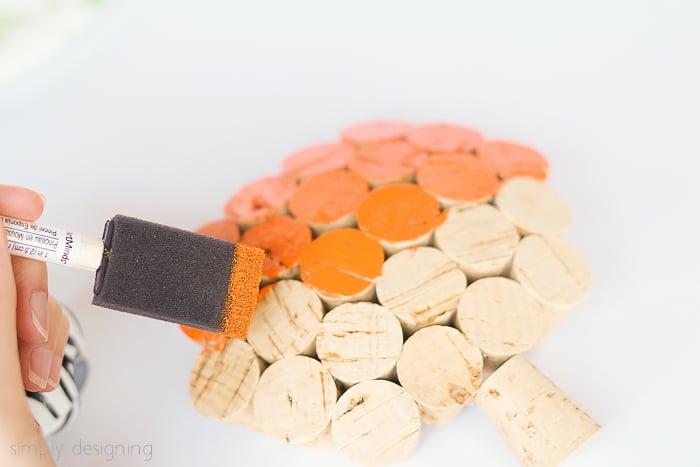 Next I painted the tops of the corks orange and the stem brown.  One coat of paint was enough for the look I wanted, but feel free to do two if you prefer.
Yes, you can paint all the corks first and then glue them together, it is just a matter of your personal preference.  Either way works.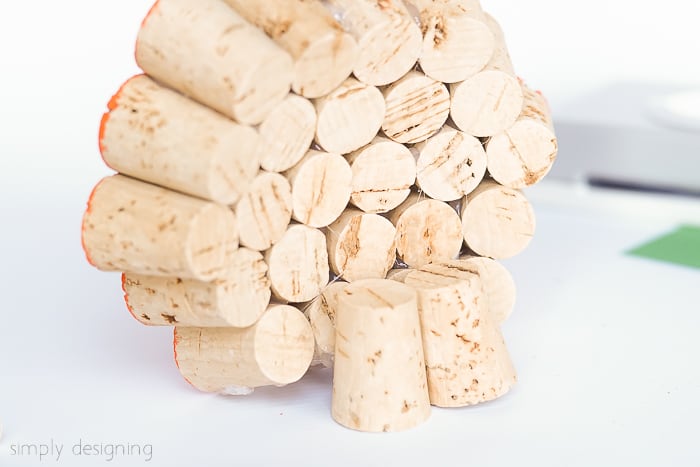 Because the corks have a natural curve to them, the pumpkin didn't want to stand up on its own.  So I glued two corks to the back of the pumpkin to act as a stable base for it.
Then I cut out a green paper leaf using my leaf punch and hot glued it near the stem on my pumpkin.  And that's all there is to it!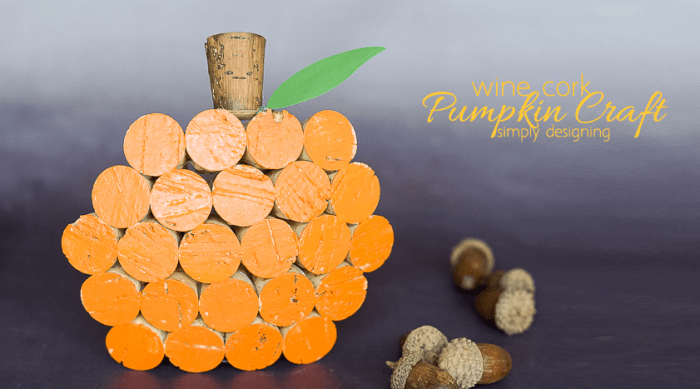 This is such a fun and simple craft and I love how it turned out!  It is simple and rustic and would work in any decor style!
You might also enjoy these other fun fall crafts: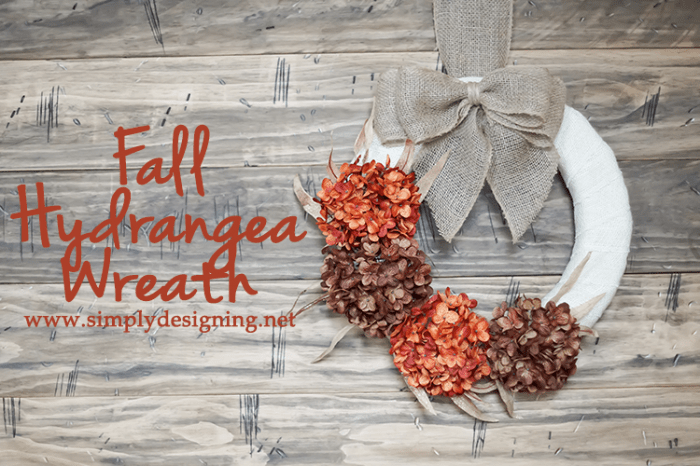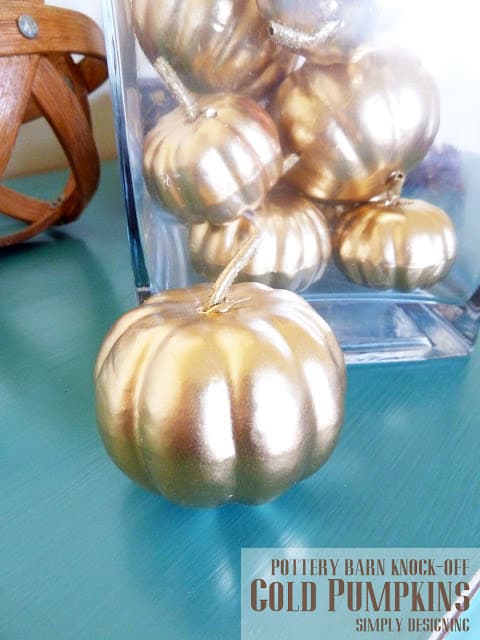 Gold Pumpkin Vase Filler {Pottery Barn Knock Off}