I participated in an Ambassador Program on behalf of Influence Central for Vanity Fair.  I received product samples to facilitate my review and compensation to thank me for my participation.  All opinions and stories about Women Who Do are mine.  #WomenWhoDo
Last week I had the amazing opportunity to go to New York City!  Wahoo!  If you follow me on Instagram you probably noticed my fun adventures!   The main reason I was there was to meet with Vanity Fair and Dress for Success to learn more about their companies, partnership, products and to discuss how we are all Women Who Do.  Yes.  We are all amazing women who do so much!  I had many opportunities to learn about women who do while I was in New York City and I am excited to tell you more about that today.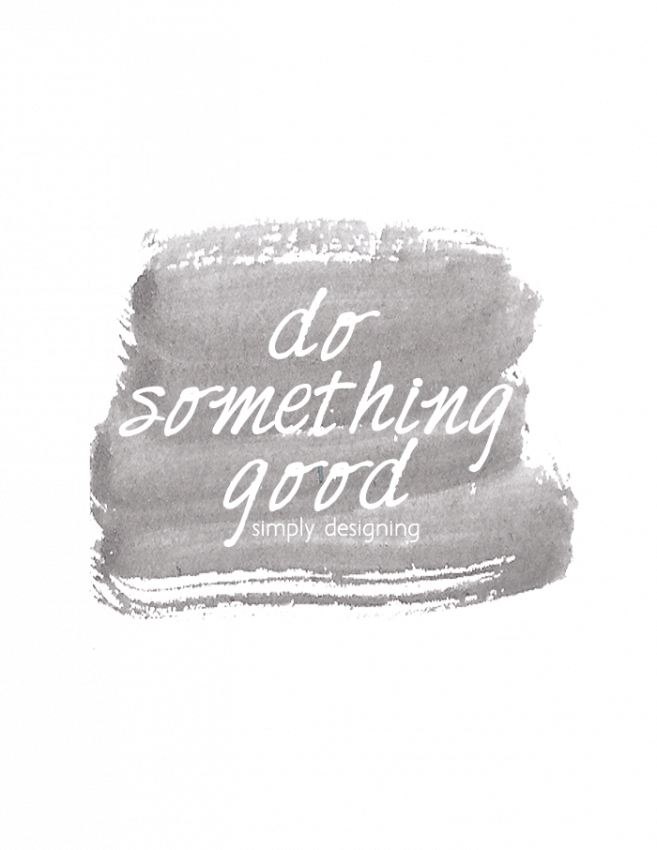 Women Who Do
Whether you are a mom, a wife, a daughter, a sister, a friend, whether you have children or don't, whether you work, stay at home or work from home, you are a woman who does great things!
From inspiring others, serving and caring, we all have the power to lift others up.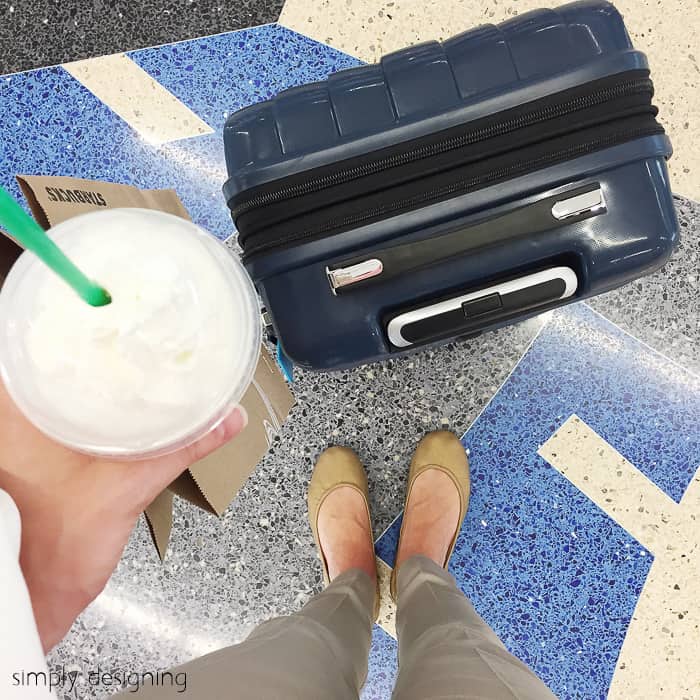 While I was at the blogger summit, I was able to hear the inspiring story of one women who went from 5 years of unemployment to employed with a job she loves all because of help from Dress for Success.  She was able to get help with her resume, practice interviewing and receive assistance to get new clothing for her new job.  Vanity Fair is partnering with Dress for Success to help more women feel confident and I am thrilled to be a part of that program!
When I arrived in NYC, I had a little time before I needed to be anywhere, so another blogger and I decided to be "women who do" and we explored the city on our own!
We had a delicious lunch at the legendary Shake Shack.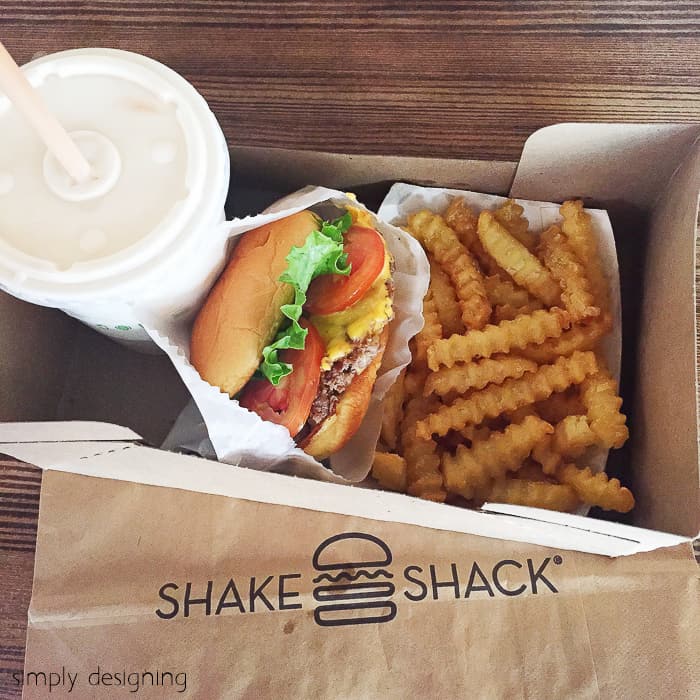 Then we explored Time Square.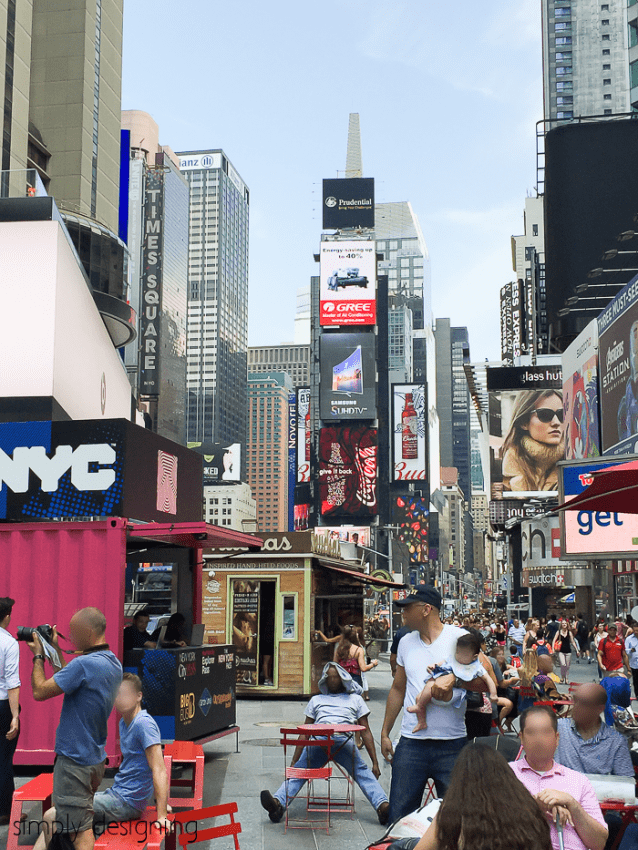 We decided to snag last minute tickets to a show as well!  (While I did enjoy Jersey Boys, it had a bit too much language for my taste.  But the music was great.)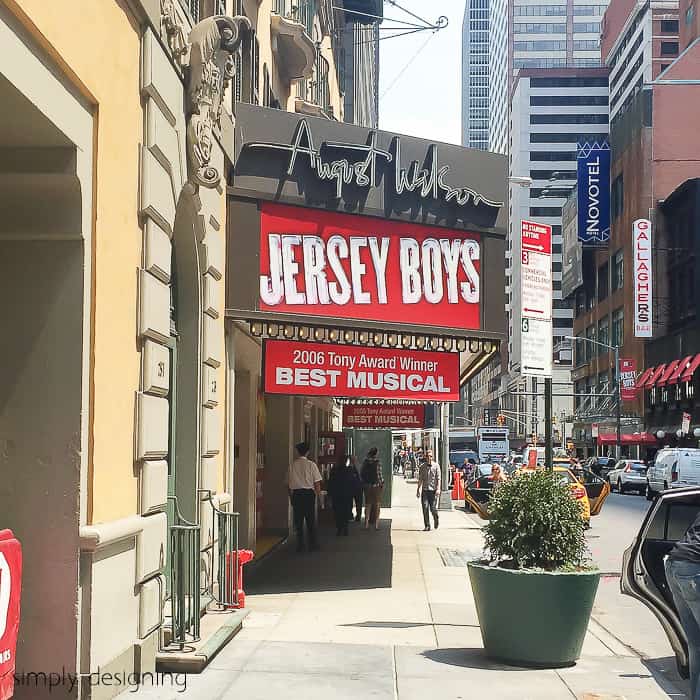 Then we returned to our hotel and got ready for the evening.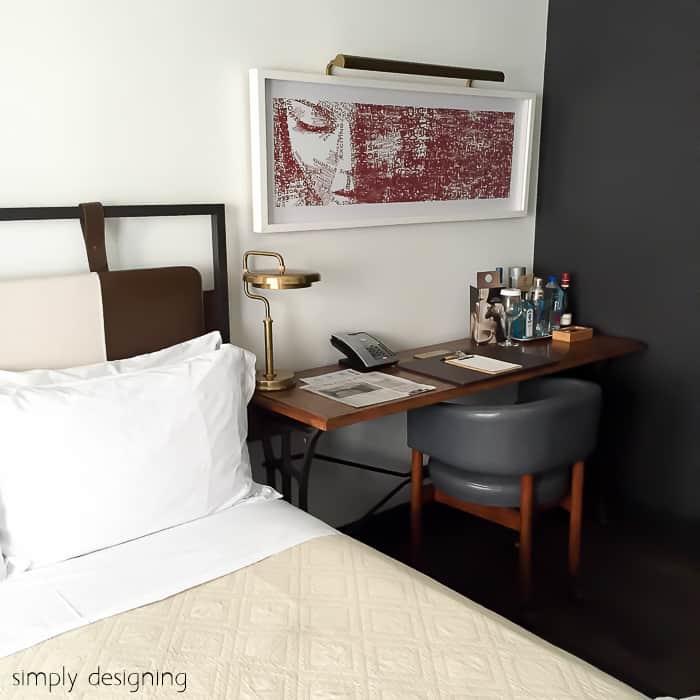 Vanity Fair took us to eat at the famous ABC Kitchen!  The dinner was wonderful and the company was fantastic.  While we were there we all took a moment to share about a woman in our life who inspired us.  I will admit I got a little teary eyed because everyone's stories and experiences were so touching.  We have all been influenced by women in our life.  Many women have helped to mold and shape who I am today and I am so grateful for them!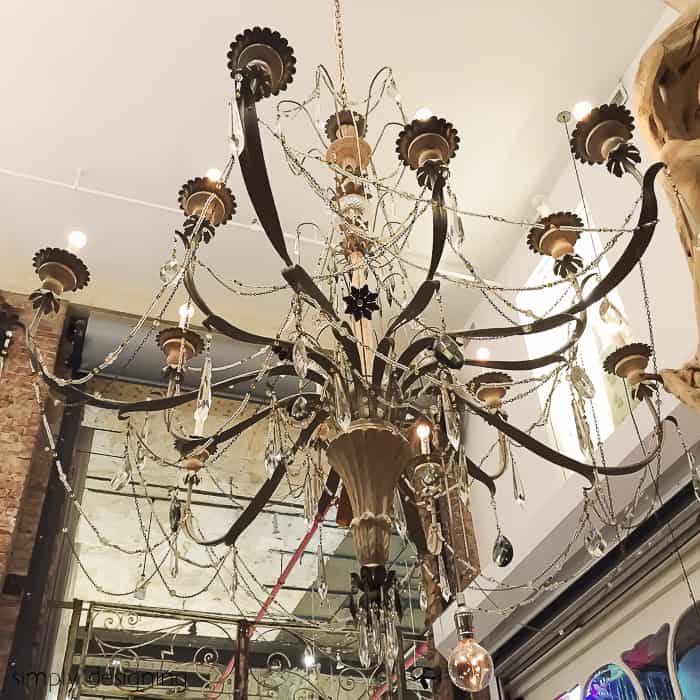 Thursday we began the day bright and early at the Fruit of the Loom Headquarters on 1400 Broadway.
We learned about Vanity Fair as a company, their innovation and about a few things that will be coming out soon!  Eek!  I can't wait to share more soon about that!  I learned about their different lines of undergarments (which was so helpful and informative!) and was able to see and feel their product.
For nearly 100 years, Vanity Fair has been a brand that women look to to find elegant styles, lift and support.  They are up-to-date on the latest trends and offer many options for everyone.  I learned how they are a consumer driven company.  Vanity Fair actively listens to what women want and they incorporate those ideas into their designs which results in functional and beautiful products.  Their products provide a stylish elegance that help you feel beautiful.  And when you feel beautiful, you are confidant and able to do and be more!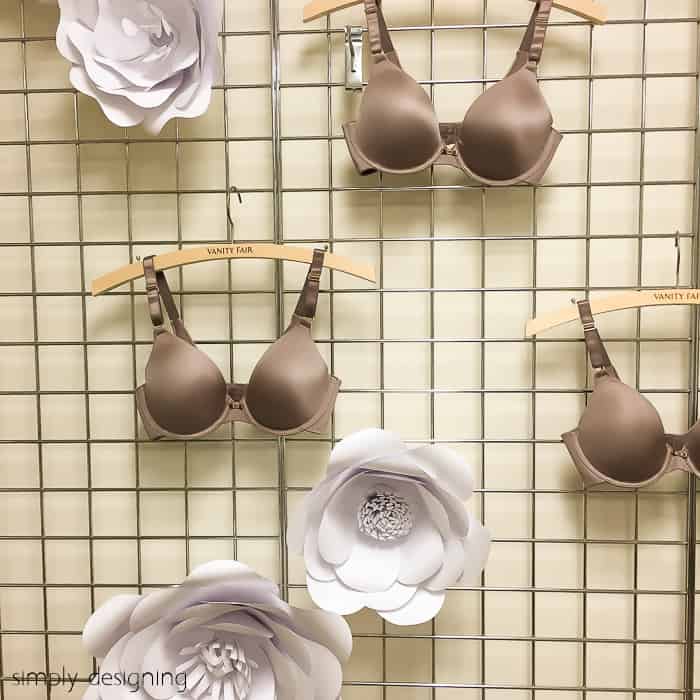 I also learned that 8 out of 10 women wear the incorrect bra size.  Vanity Fair is striving to change that by providing custom fitting services to ensure the right fit.  One of their recommendations is that you should buy a bra that you can secure using the middle hooks.  It should touch your body in the middle and there shouldn't be any gaps.  It should be comfortable and snug and also look great with a shirt on over it!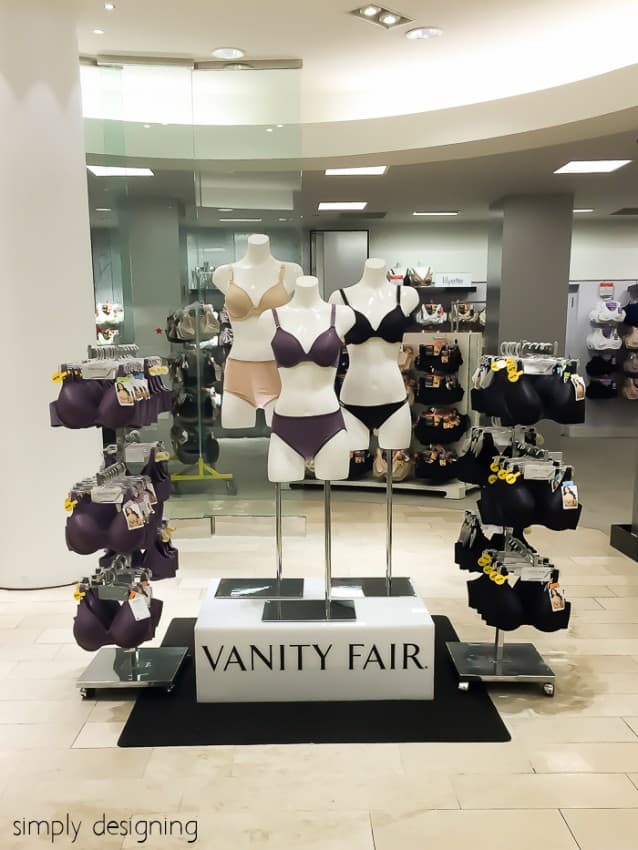 Then we had the opportunity to go to the Herald Square Macy's to be fitted and the experience was fun.  I was actually already wearing the correct size, however, we aren't going to talk about how old my undergarments were...so...they were not fitting properly anymore.  Having the help of a specialist right there enabled me to learn what to look for when purchasing a new bra.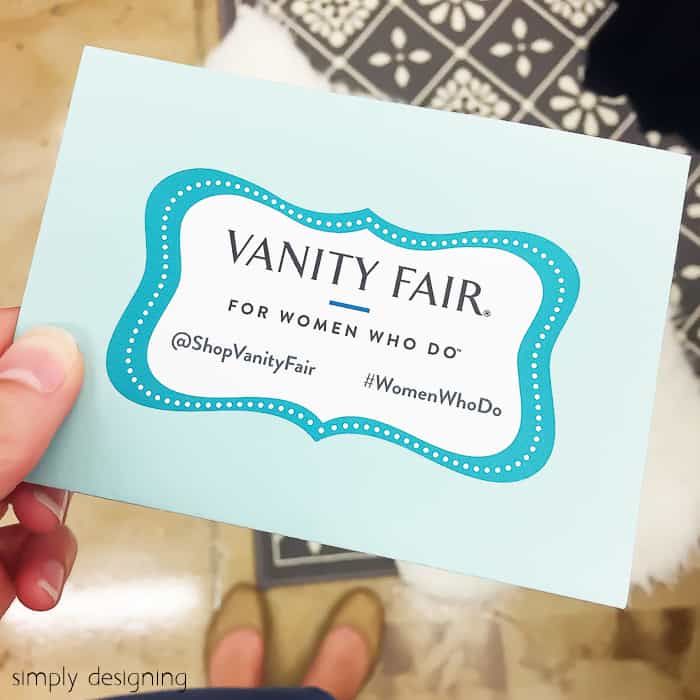 Then we were able to purchase a few new products to take home with a gift card!  Because it had been...a while...since I had purchased anything new, I came home with several different items to try.  I came home with a couple of Beauty Back bras because I love that they help eliminate back rolls that are often created by undergarments.  They also fit me well and seem really comfortable.  I also snagged a Light and Luxurious bra because it was light weight and I knew would be nice during hot summers!  I have only worn them for a few days but so far I really like them!
After the fitting we had the opportunity to eat at Stella 34 Trattoria!  It was delicious, but my favorite part was this amazing dessert with the tart lemon gelato!  Yum!
Then we were able to learn more about Dress for Success and their partnership with Vanity Fair!  Dress for Success is dedicated to promoting the economic independence of disadvantaged women by providing professional attire, career tools and support!  Through the partnership of Vanity Fair and Dress for Success, we (yes you and I) can help replenish the undergarments for this program.  With your help, they hope to give 50,000 bras to women in need this year!  Isn't that amazing!?  I will be sharing with you later how you can help make this happen!
I know that when you look good, you feel good.  And when you feel good, you can do great things!  
I am so excited to help other women be uplifted through this partnership and can't wait to tell you more soon!
You might also enjoy these posts: