About a week ago I shared our latest home project: we are getting new carpet! Woot woot! We are thrilled to be replacing our old, worn, not-so-plush plush carpet with beautiful new Mohawk carpet! I promised to walk you through the entire process in order to help you if you decide to install new carpet one day!
So today, I am going to share more of our process and my 11 Tips for Choosing New Carpet!
A big huge thank you goes out to Mohawk for making this entire process possible!
As I mentioned before our carpets just aren't great.
They are worn, builder-grade-blah and they don't match.
Yes, I revealed that little secret here too.
So we were ready and excited to replace them!
I began the process by reaching out to a local retailer.
I was able to find a Mohawk local retailer by searching on the Mohawk website for local retailers here.
I simply entered my zip code and up popped up a list of options.
How to find a reputable retailer to purchase new carpet from:
I do want to mention one little bit of information I discovered too.
If you scroll to the bottom of the retailer's page, there is an explanation of the different types of retailers.
I used a local retailer that was designated as a Floorscape retailer which means that it is a full-service shop where they are trained and evaluated regularly.
I knew I would get amazing service at ANY of these locations, but I decided to reach out to McCool's Flooring!
I spoke with Doug, the owner, on the phone and not only was he incredibly helpful but he put me in touch with Allison at my local McCool's Flooring store to set up an appointment to come in.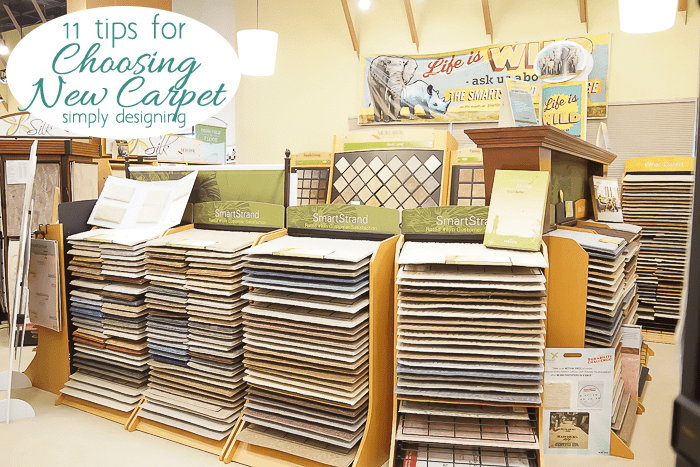 Allison was wonderful to work with on the phone and upon arrival to the store, I found she was incredibly helpful and knowledgeable about the carpet, warranties and some amazing features that Mohawk offers!
And she told us more about Mohawk SmartStrand Forever Clean which is an amazing stain-resistant carpet!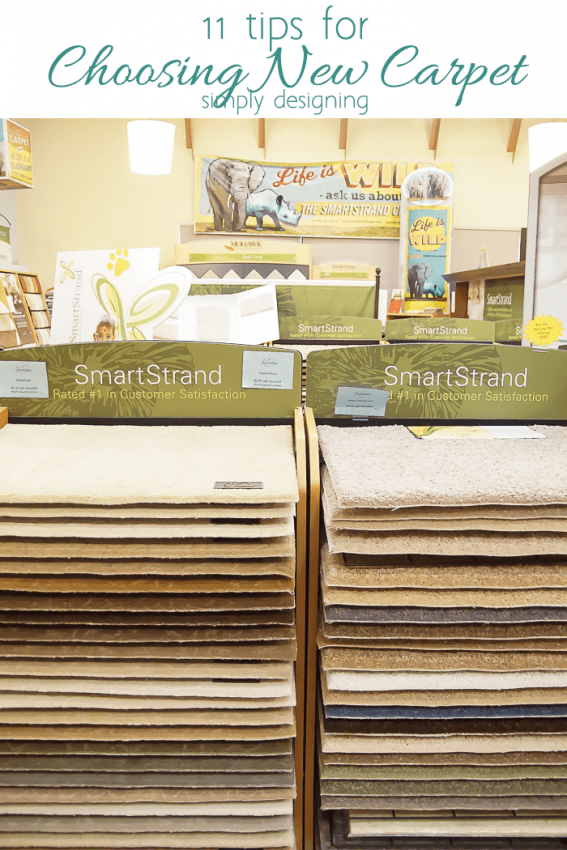 What are SmartStrand Carpets?
SmartStrand carpets were introduced in 2005 and Mohawk has gone out of their way to show just how cleanable their carpet truly is.
This past year they introduced Forever Clean which is an additional layer of spill resistance and protection.
Allison shared how you can remove everything from red wine to bleach (yes bleach) from the carpet and it will not damage or stain it. Wow!
This sounded like the perfect carpet for a family with children, teenagers or pets!
And we were sold!
We are so excited to have carpet in our home that we can actually clean easily!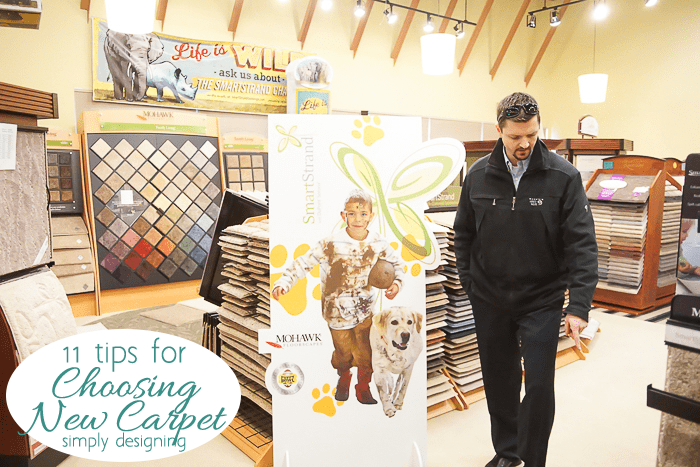 After discussing a few of our options, Allison asked us if we knew what style of carpet we wanted.
We knew we did not want plush carpet because it felt a bit too formal for us.
But other than that, we were really open.
We were a bit overwhelmed by all the options, but Allison was great at helping us narrow down our options to find something we would love.
We spent about an hour in the store and Allison was incredibly patient with us during the entire process. Did I mention they had a cute little corner for kids, so my son was completely entertained the entire time too!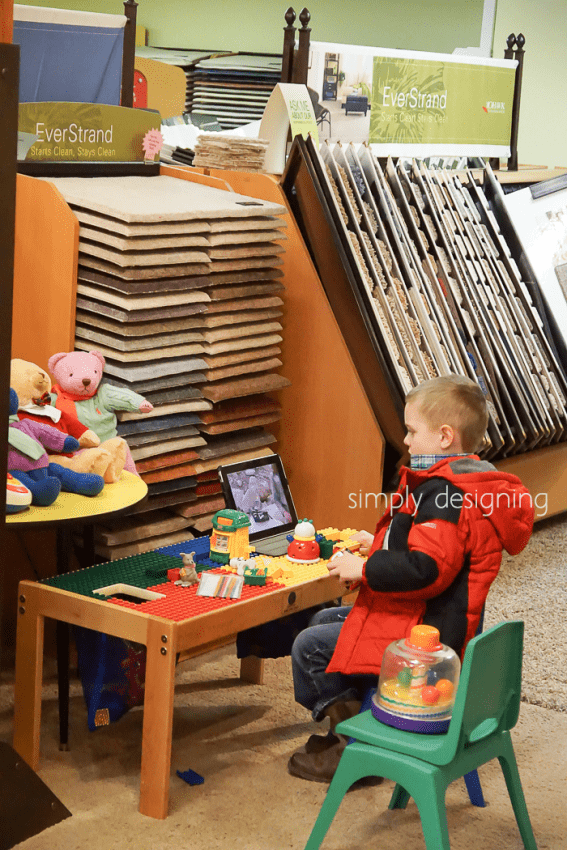 We ended up falling in love with Mohawk's Smartstrand Bonita Springs carpet and took several carpet samples home to see which color would look best in our home.
After a few days of moving the samples around our home during different times of day to see it in a different light, we decided that the color Wheatland would be the best pick for our home!
And of course, it matches so beautifully with our newly tiled master bathroom (which was very important to us!)
We wanted a new carpet that was more casual and neutral in color.
The Mohawk SmartStrand carpet we chose is a longer, looser carpet that has more of a casual look to it.
It is a really pretty neutral color that has both warm tans and cool grays in it, so I knew it would be really versatile too!
The more I looked at the carpet, the more I knew I would love it!

Eleven Tips for Choosing New Carpet:
1. Consider how much traffic your new carpet will get
Consider the space where your carpet will go.
Is it high or low traffic? Is it a bedroom or a dining room?
High-traffic areas can sometimes warrant having different types of carpet in them.
For example, to show less wear and stain resistance in a dining room would be very important.
So consider the spaces you are carpeting along with the needs of that space.
2. Decide whether your new carpet should be a color or a neutral.
Do you want a colored carpet to make a bold statement or do you want something neutral?
Do you prefer light, dark or medium shades?
We chose a neutral color that wasn't too light.
Even though this carpet cleans really easily, light carpet will still show dirt more quickly than a medium shade of carpet.
With kids or pets, I recommend selecting a medium shade of carpet, but it is always a personal preference choice.
Carpet that has flecks of color in it hide dirt a lot better than single-color carpet.
It also adds visual interest without being bold in color.
That is one of the reasons I love the flecked Mohawk SmartStrand Bonita Springs carpet we choose because it is neutral yet has a bit of visual interest to it without being over the top.
3. Decide on what style and texture fit the space.
Are you looking for a more casual or formal look?
Plush carpet tends to feel more formal while shag or frieze carpets tend to be more casual.
The carpet we selected is frieze and I really love the texture that frieze carpet adds to a room.
4. How important is cleanability to your home?
This is very important to us which is why we chose Mohawk SmartStrand with Forever Clean carpet.
It is incredibly cleanable and I am so excited about this!
This is the only carpet to have permanent built-in stain and soil protection that never washes or wears off!
Mohawk SmartStrand carpet has new Nanoloc spill protection that helps make this carpet quick and easy to clean up.
5. Find out how safe your new carpet is and what its sustainability is.
This is one people don't always consider but it is something that is important.
Did you know that carpet emits gases!? Yes, it does.
After you install new carpet, it goes through a process called off-gassing and it can smell and emit gasses and fumes into your home.
That "new house smell" (and new car smell, while we are talking about it) is actually just the by-products of off-gassing.
The carpet we chose is CRI Green Label Plus certified which means that it is the lowest emitting carpet possible.
And SmartStrand Forever Clean is actually certified to be free from harmful substances.
Because I am particularly prone to migraines, it was important to me to choose a carpet that is as low emitting as possible.
I don't know if this carpet will have a smell to it or not after it is installed, but I can rest assured that it is not a result of harmful fumes.
And that means a lot to me and my family.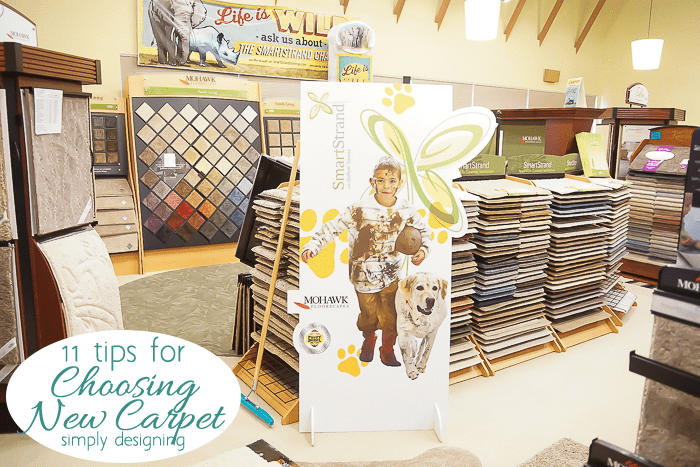 6. Look at the pile height and density to see if it's a good quality carpet and if it will look right on your stairs.
Depending on the type of carpet you choose, the pile height and density can vary.
I am going to let you in on a little interior designer trick.
When I specified commercial carpet, I always did one little thing to see how good of a carpet it really was.
I bent it.
Yes. I gently bent the carpet and then I looked at it.
Carpet that was gently bent and revealed big gaps where you could see the backing of the carpet is not as dense of a carpet and therefore, not as good of a quality carpet.
Simply speaking, it means there are fewer fibers per square inch so it is not as dense or plush as it could be.
Please note though that frieze, plush, and Berber carpets will all show the backing differently and it can be normal to see some even in really good quality carpets.
But if you compare a few, you will begin to see the difference I am referring to.
This is really important if you are installing new carpet on stairs.
When you install new carpet on stairs, the carpet will be bent around the nose of each stair.
And if you can see the backing in the showroom, you will see the backing on your stairs and you might want to consider a carpet with more fibers.
I am sure Allison thought I was a bit crazy, but as we were looking at carpets, I really did gently bend them.
The Bonita Springs carpet was amazing! As I gently bent it, I could not see the backing at all!
This carpet is thick, and plush, and has a longer pile height and a thick carpet density!
Which is a really good thing to know as you are choosing new carpet that you want to last a lifetime in your home!
7. Ask what type of fibers the carpet is made of.
What your carpet is made out of actually affects things such as softness and durability.
Nylon carpets are often used because they are traditionally quite durable but they are not always very soft.
And they offer no inherent stain protection.
So most carpets add a layer of stain protection onto nylon fibers but it eventually wears off.
Mohawk's SmartStrand's triexta fiber is a bio-based carpet that is incredibly soft and durable and has built-in stain protection!
SmartStrand Forever Clean is also engineered to resist matting and crushing!
What your carpet is made out of really does matter!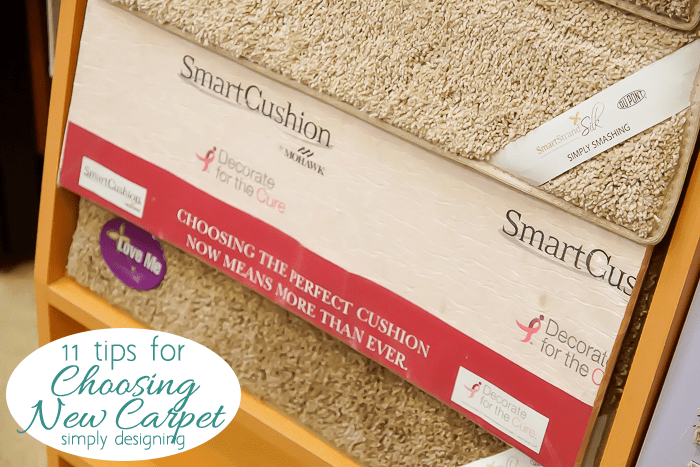 8. A good carpet pad is just as important as a good carpet.
Don't forget that a new carpet pad can make or break the carpet!
In fact, Mohawk's SmartCushion actually extends the carpet warranty, reduces odors and provides a moisture barrier!
Also, it provides an amazing layer of cushion to help increase how soft your carpets feel.
9. Check to see what the warranty is on the new carpet.
The warranty a company offers on carpet says a lot about how durable it truly is!
Mohawk SmartStrand with Forever Clean has a Lifetime Warranty on general stains, pet stains, soil and static.
And they offer a 25-year warranty on abrasive wear, texture retention, fade resistance and manufacturer defects!
I have never seen a warranty so good! (Please see Mohawk's warranty information for specific details as this is not meant to be a comprehensive list.)
10. Carefully consider your budget when purchasing new carpet.
Of course, you will also need to consider cost as with any project.
I always recommend budgeting ahead of time for a project like this.
Don't forget to budget not only for your carpet, but the pad, installation, and furniture moving etc.
Your carpet retailer will be able to give you a final cost for all of this.
11. Take samples home before you make a purchase.
Don't be afraid to ask if you can take several carpet samples home with you!
Ask for large samples (not 3" x 3" samples if possible) so that you can imagine how the carpet will really look!
If you haven't decided on a style yet, bring home a few different styles and colors.
We knew we loved the Mohawk SmartStrand Bonita Springs carpet, but we weren't sure on a color so we took a few home!
It is amazing how carpet can look very different in your home from the store.
So be sure to bring your samples home and place them against different walls and in every room in your home that you plan to carpet.
You will be amazed how different lighting can change how the carpet looks.
Be sure you love the carpet in every room, against every wall, in every light.
Bonus Tip: Take Advantage of a Sale
Yes, that's right! The best way to save on flooring is to wait for a sale!
You can take advantage of incredible savings on Mohawk SmartStrand carpet at retailers all around the U.S.
So if you are in the market for carpet, check out their website for a sale before you go!
Whew! That was a long list of things to look for, but new carpet shopping can be so confusing and I believe it is important to be informed and to know what to look for before you shop. Please let me any questions you might have and I will do my best to answer them!
Are you looking to install new carpet in your home soon?
Be sure you check out my other posts in this series: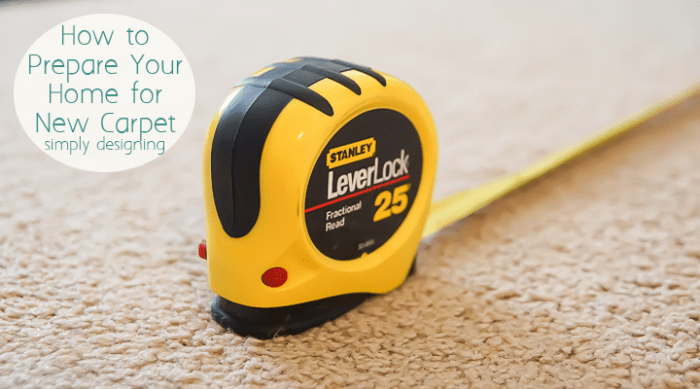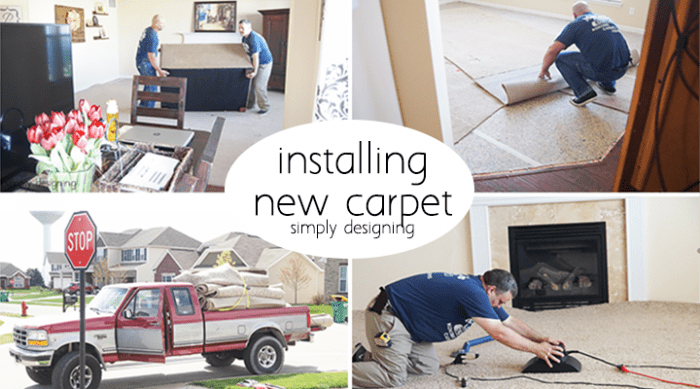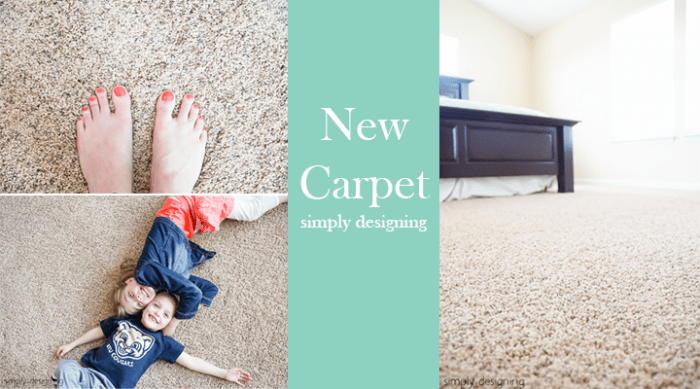 You might also enjoy these posts too: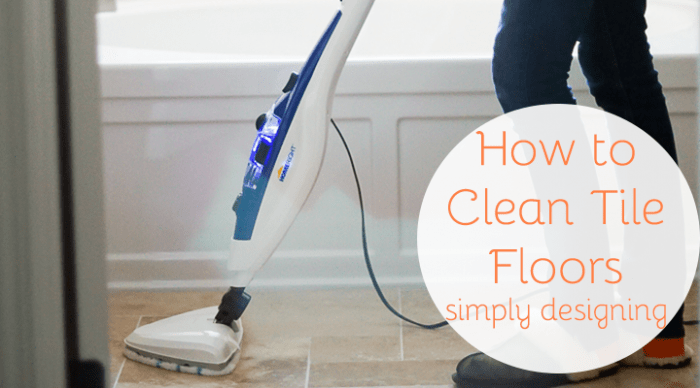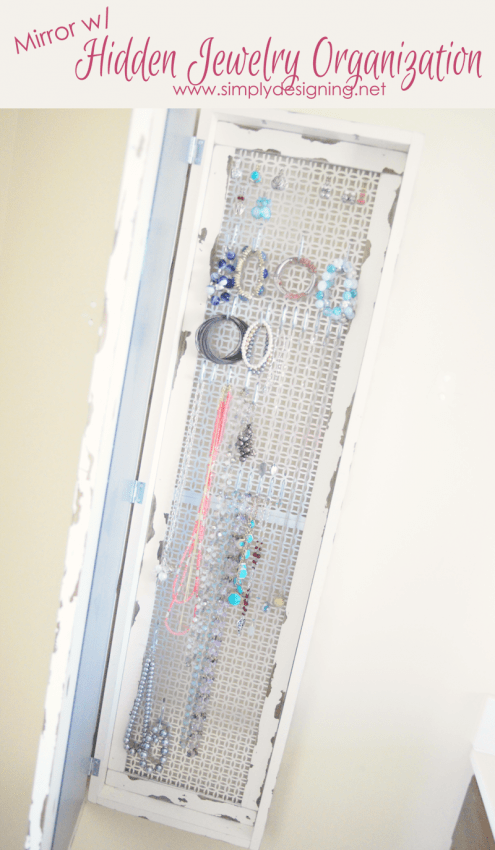 Framed Mirror with Hidden Jewelry Organization