I have recently talked about how I clean my laminate wood floors here (and how we installed our own laminate wood flooring here) but we also recently installed herringbone tile in our downstairs bathroom, travertine tile in our kids bathroom, hexagon tile in our laundry room and completely re-did our master bathroom! We have a lot of tile in our house and we love it! But since we have brand new tile in a lot of our home, I decided to start looking for the best way to clean all of my new tile floors. So today I am going to show you How to Clean Tile Floors, the easy, fast and eco-friendly way!
As a HomeRight Brand Ambassador, I have the privilege of working with them monthly and I am so grateful that they made this post possible today!
I have shown you before how awesome HomeRight's SteamMachine is here and I love it! I use it often! But for floors I really love the convenience of their upright SteamMachine Plus!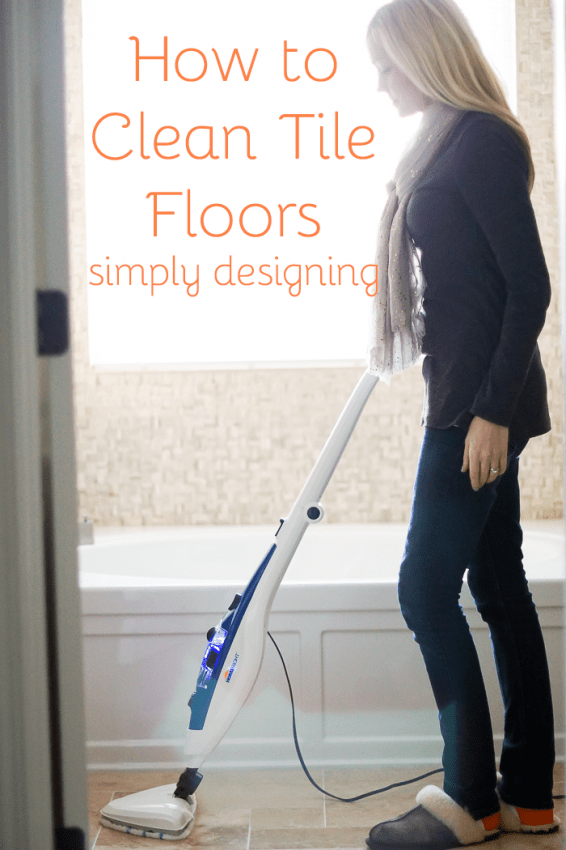 I love a clean house, but I don't love using harsh chemicals for many reasons, one of which is that when I clean with harsh chemicals they nearly always give me a migraine. Which sounds weird, but it is true. So I always look for eco-friendly, non-toxic, fragrance free and less harsh alternatives. Because it is important to me to have a clean floor I have found the best solution to keep my floors clean and sterilized without harsh chemicals! And this is an eco-friendly option too! Wahoo!
The SteamMachine Plus from HomeRight is so awesome! You can use it on your floors like I did, but the steam unit also detaches and it can be used as a hand held unit around your home on so many surfaces as well! I really truly love this!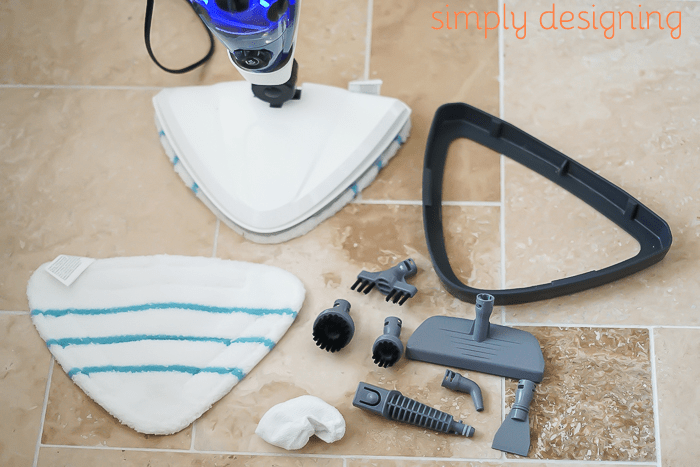 And the SteamMachine Plus comes with so many attachments to help you clean tile floors, carpet, glass, grout, counters, ovens, grill and many other surfaces!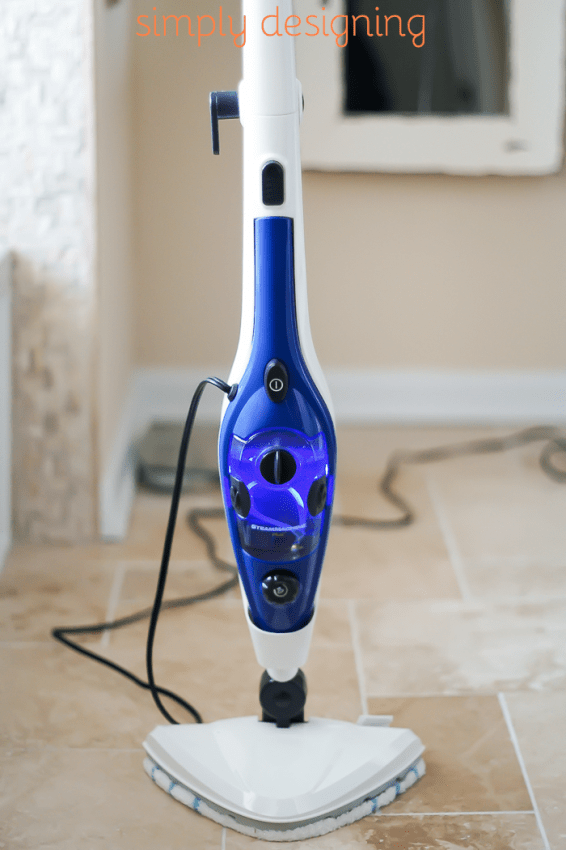 And it is so simple to use! You simply fill the reservoir up with water, plug it in, turn it on, and wait for the light to turn blue! Then you press the trigger to release the steam and mop away!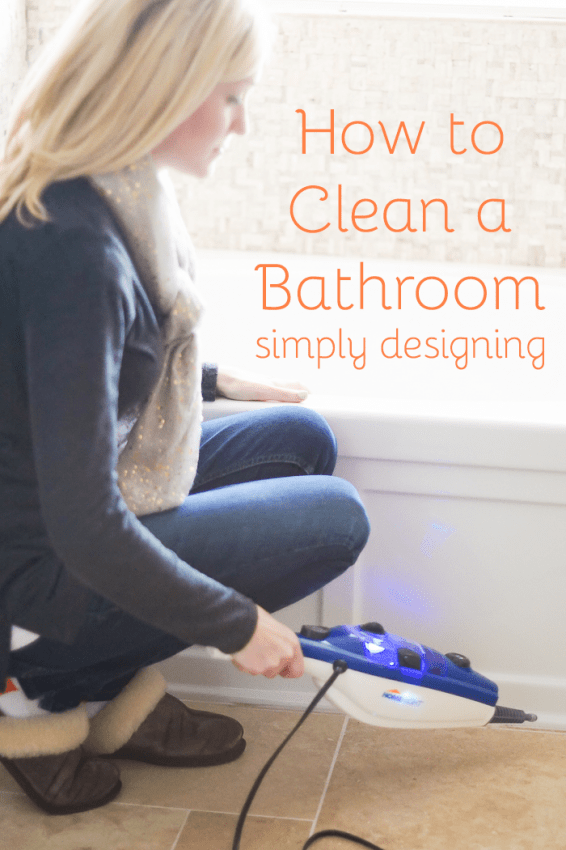 You can also detach the hand held unit to steam clean other areas as well! I love using it to clean all the nooks and crannies of my bathroom!
And the best part is that it uses the power of steam (205 degrees) to clean, sanitize and disinfect your home! It cleans 99.9% of germs and bacteria with only water! No harsh chemicals or toxic fumes. Which means I can have a clean, disinfected home, quickly and without subjecting my family to harsh chemicals or smells!
The HomeRight SteamMachine Plus is my go-to way to clean my bathrooms and tile floors! It is amazing!
You might also enjoy these posts: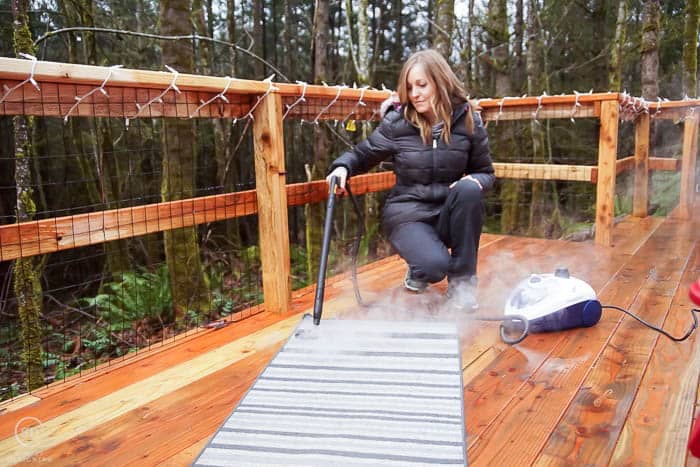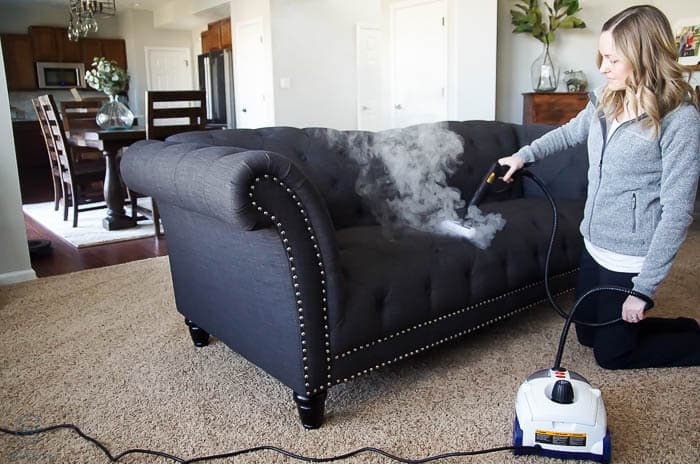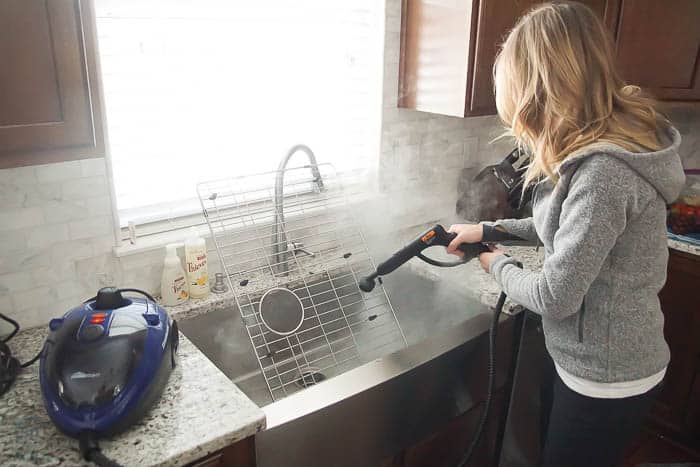 How to Clean a Kitchen Sink Grid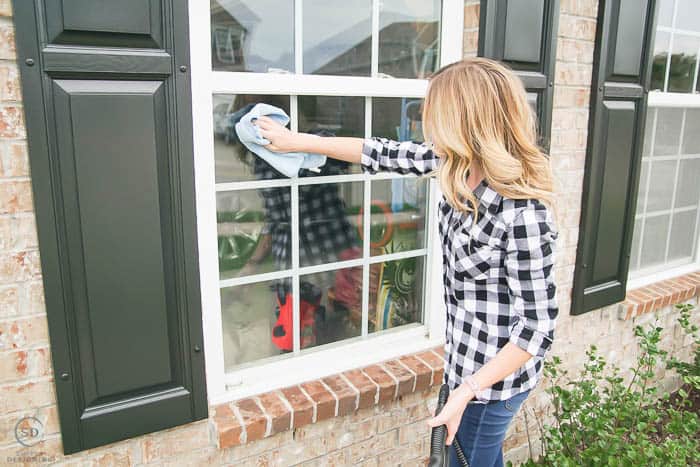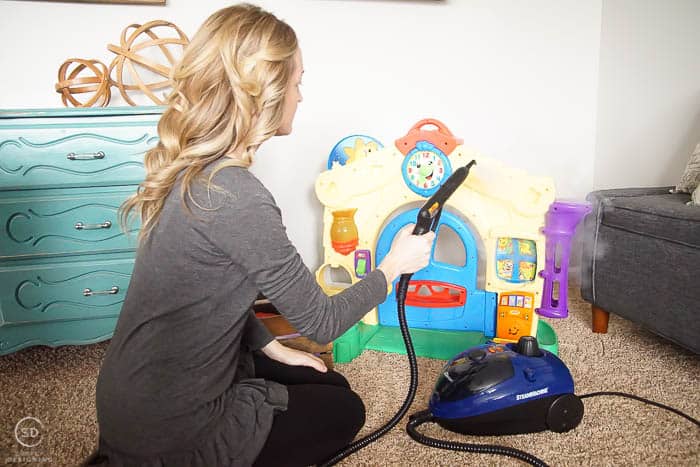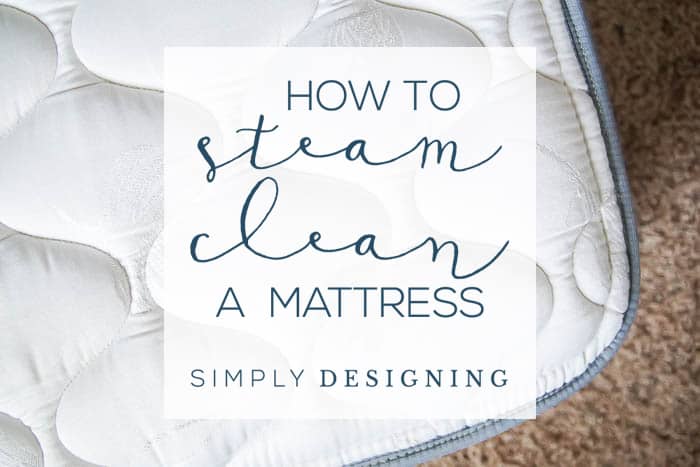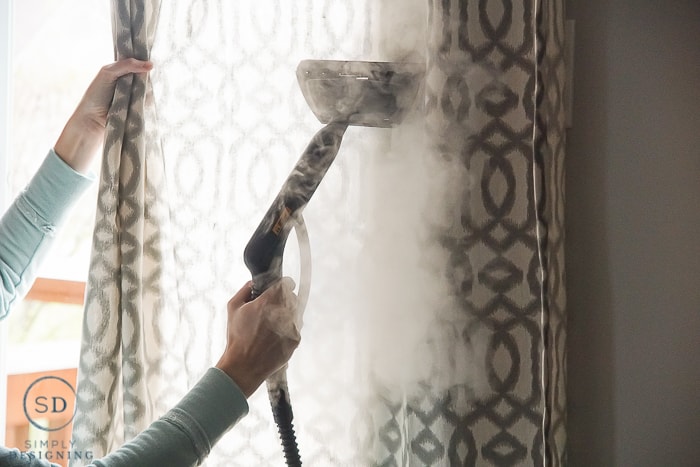 How to Remove Wrinkles from Curtains without an Iron