We have been so blessed to be able to work with Mohawk these last few months to complete a project in our home that we have wanted to re-do for a while: new carpet!  Over the last couple of months we have picked out new carpet and I shared my 11 Tips for Choosing New Carpet with you.  I also shared what we did to Prepare for New Carpet and then I shared what our Carpet Installation Day (well actually 2 days) was like.  It has been such a fun and exciting process!  And today I am finally able to reveal our before and after photos of our new carpet!!  Woot woot!

Our previous carpet, after only 4 years of use, was completely matted down, slick in some areas and it just did not look very good at all.  Plus the color was not what I would have picked.  So replacing our carpets were on my "one-day" list so we are thrilled that today is that day!  We now have new, beautiful Mohawk SmartStrand ForeverClean carpet with their SmartCushion pad and we are in love!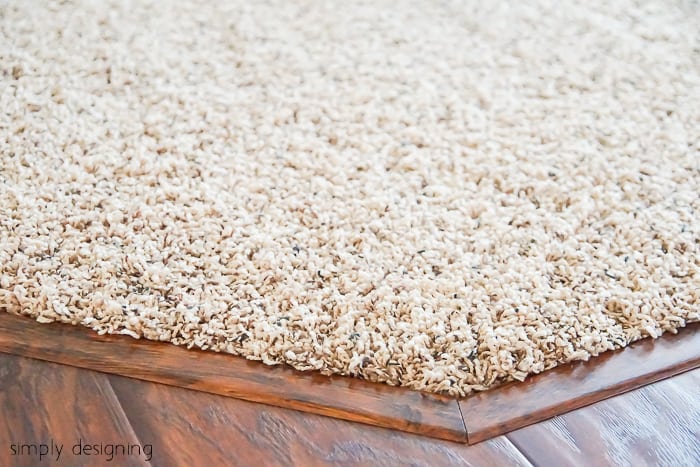 And can I just tell you, it is like heaven walking on our carpeted floors!  The SmartCushion is so incredibly soft and our carpets are so plush and soft as well!  They are simply amazing!  These are floors that we now love to walk on, sit on or lay on!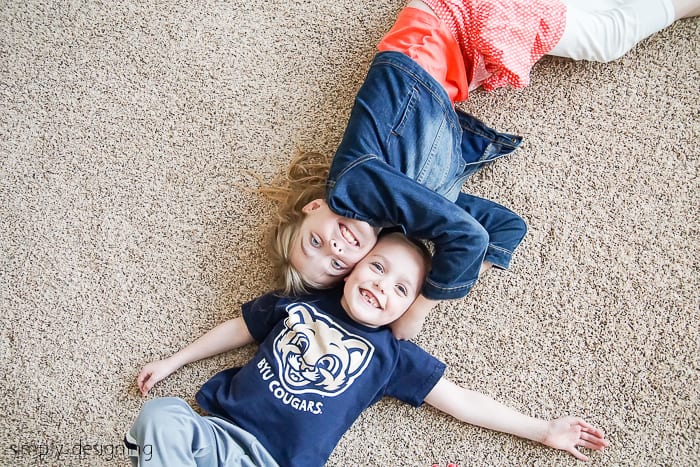 I am excited to share a few before and after photos!  The biggest difference between our previous and our current carpet is how they feel!  I wish you could all come over and just walk on my new carpets, you'd know what I mean!  These are amazing!  But the before and after photos do show the change in color, style and texture which is also a huge improvement!  The new carpet looks (and feels) even more amazing in person!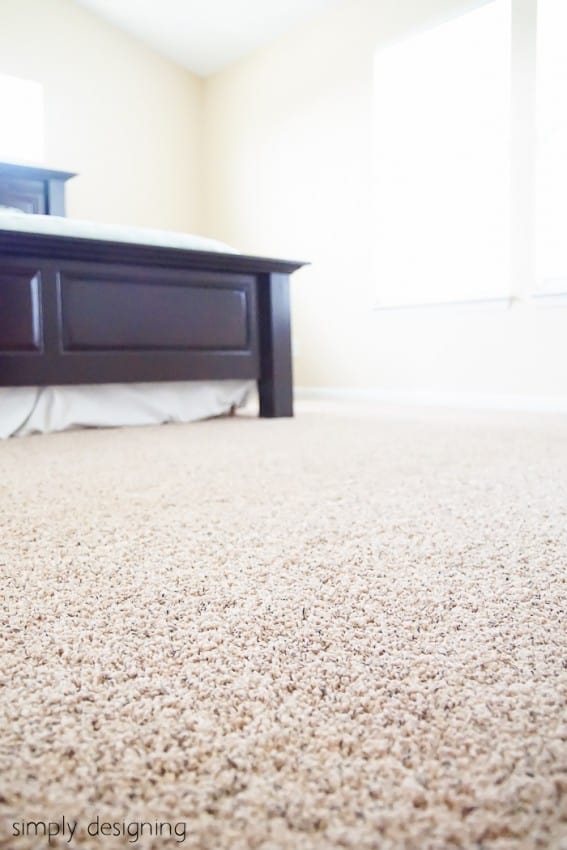 Before and Afters :: New Carpet
The "before" photos are at the top of each collage, and the after photo(s) are the bottom images.
Family Room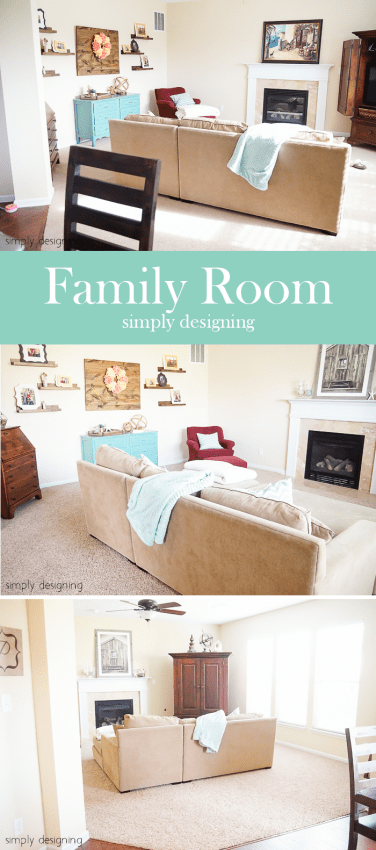 Piano Room

Bedroom #1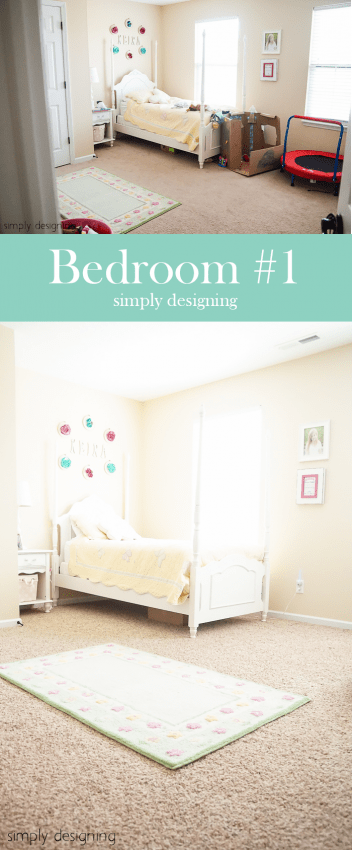 Bedroom #2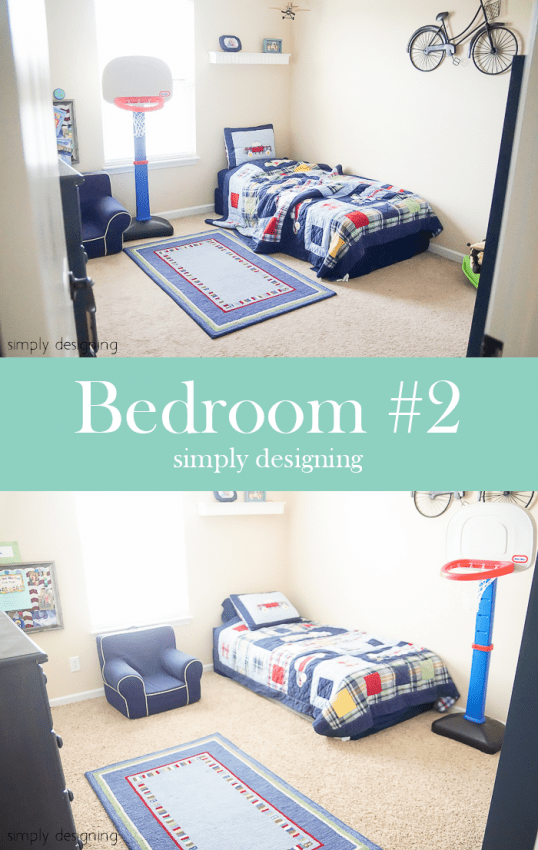 Bedroom #3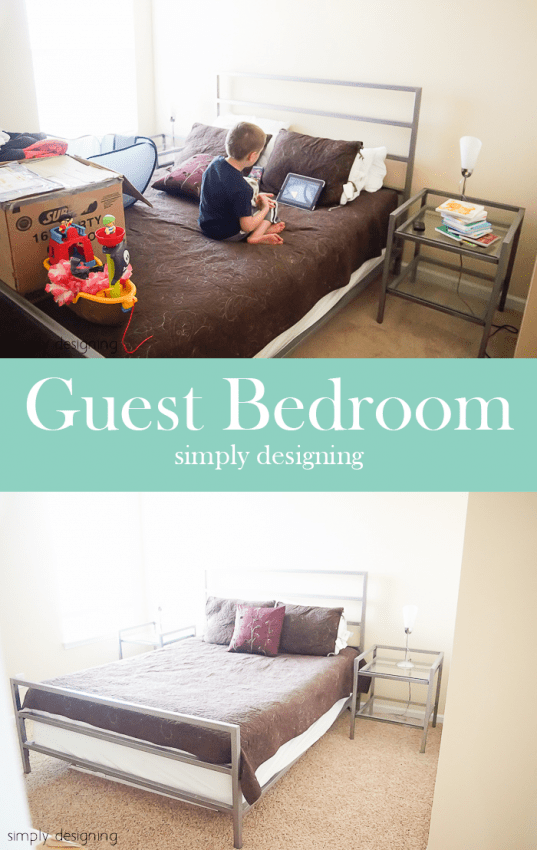 Master Hallway

Master Office
Master Bedroom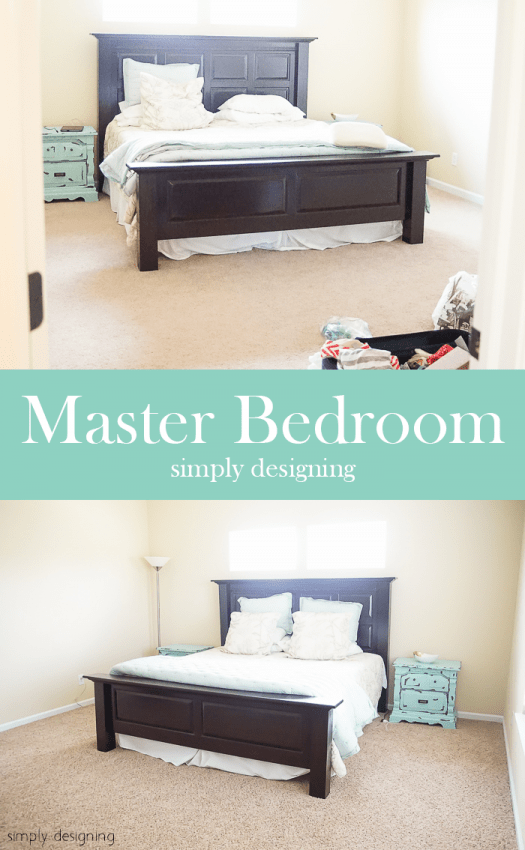 Can you believe the difference!?  The overall look and feel of the rooms is much nicer, more high quality, more put together...all because of new carpet!  And I can't explain in words how incredibly soft and comfortable the carpets are to walk on!  Or run on...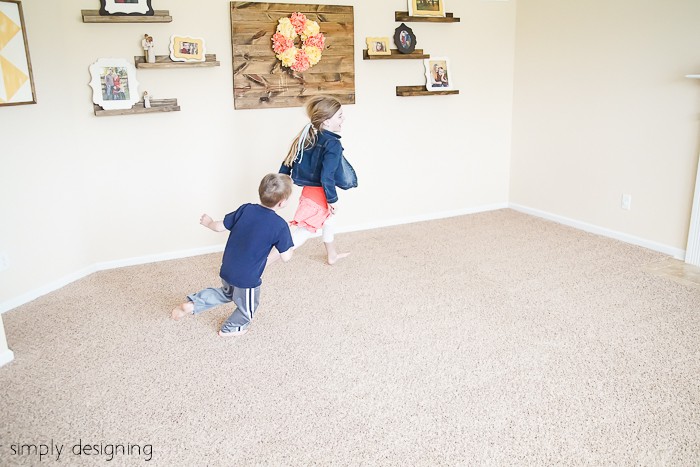 And I just LOVE the little flecks of color in the new carpet too!
I previously mentioned that one of my big concerns with getting new carpet was the potential off-gassing after installation.  In my 11 Tips for Choosing New Carpet post I mentioned that one of the things I specifically looked for when choosing a new carpet was that it was CRI Green Label Plus certified.  That means that it is the lowest emitting carpet possible.  And SmartStrand Forever Clean is actually certified to be free from harmful substances.  Because I am particularly prone to migraines, it was important to me to choose a carpet that is as low emitting as possible.
Honestly, I didn't notice any fume-y or gassy smells at all when my new carpet was installed!  I was able to be in my home during the day without experiencing any off-gassing migraines!  But I was still a little worried that I would wake up with a headache.  And guess what!?  I didn't!  This is HUGE to me!  I am so incredibly sensitive to smells, perfumes, gasses, and the fact that I could install around 1500 square feet of brand new carpet and pad in my home and not even experience a tiny headache is a really amazing thing!  I am so thrilled!!
And while we have a "no food in any rooms besides the kitchen" rule, one of my children sometimes forgets that rule.  So while I hope we don't have any spills on the new carpet, I know that because of the amazing technology built into each fiber, my SmartStrand ForeverClean carpet will clean easily.  (You can learn more about that technology in my post here.)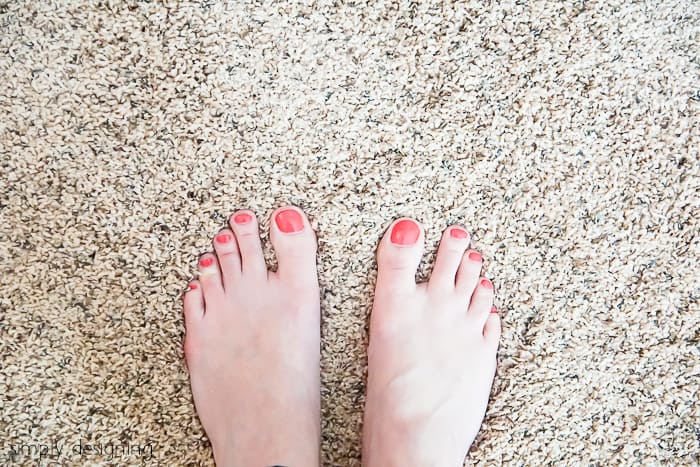 We are so happy that all of our floors are finally upgraded in our home!  Over the last year and a half our floors have gone from BLAHHH to beautiful, plush and perfect!  We truly love our new carpet and can't speak more highly of the carpet and pad we selected from Mohawk.  Their products are truly amazing, beautiful, high quality and durable.  So thank you Mohawk for helping to make these upgrades possible.  And thank you McCool's for doing a spectacular job helping us select our carpet and install it as well!
Be sure you check out my other posts in this series: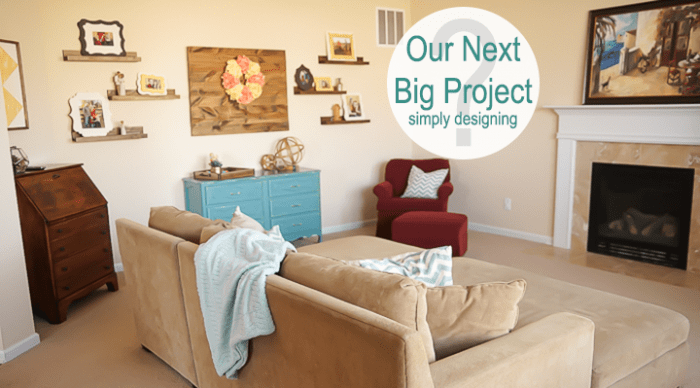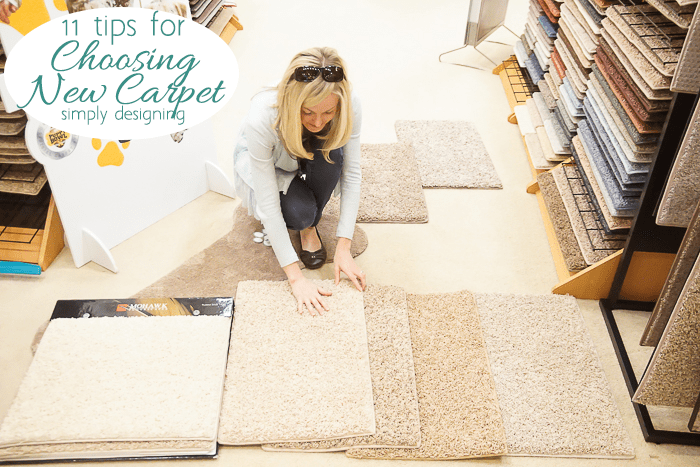 11 Tips for Choosing New Carpet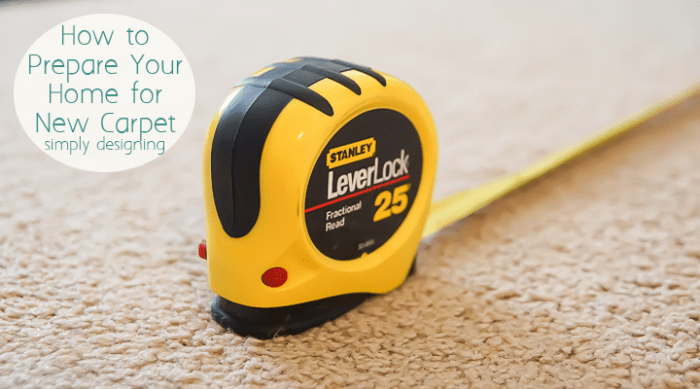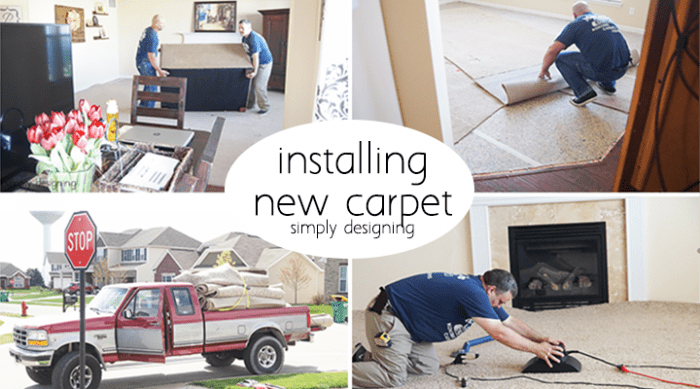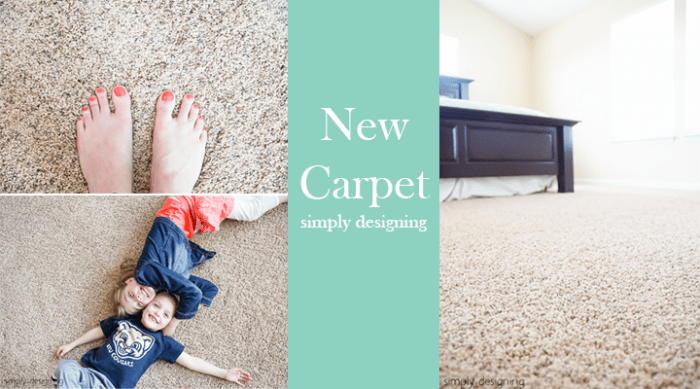 And you might enjoy these posts as well: