This is a sponsored post written by me on behalf of CORT Furniture Clearance Center. All opinions are 100% mine.
I love home decor, home designs and sharing ideas you can DIY so today I am really excited to share 5 Tips to Make a House a Home with you. Whether you are in a rental or you own your home, have a big budget or a small budget, have a sense of style or have no clue where to begin, I have you covered with a few tips that will make your space feel like home today! Keep reading for all the tips.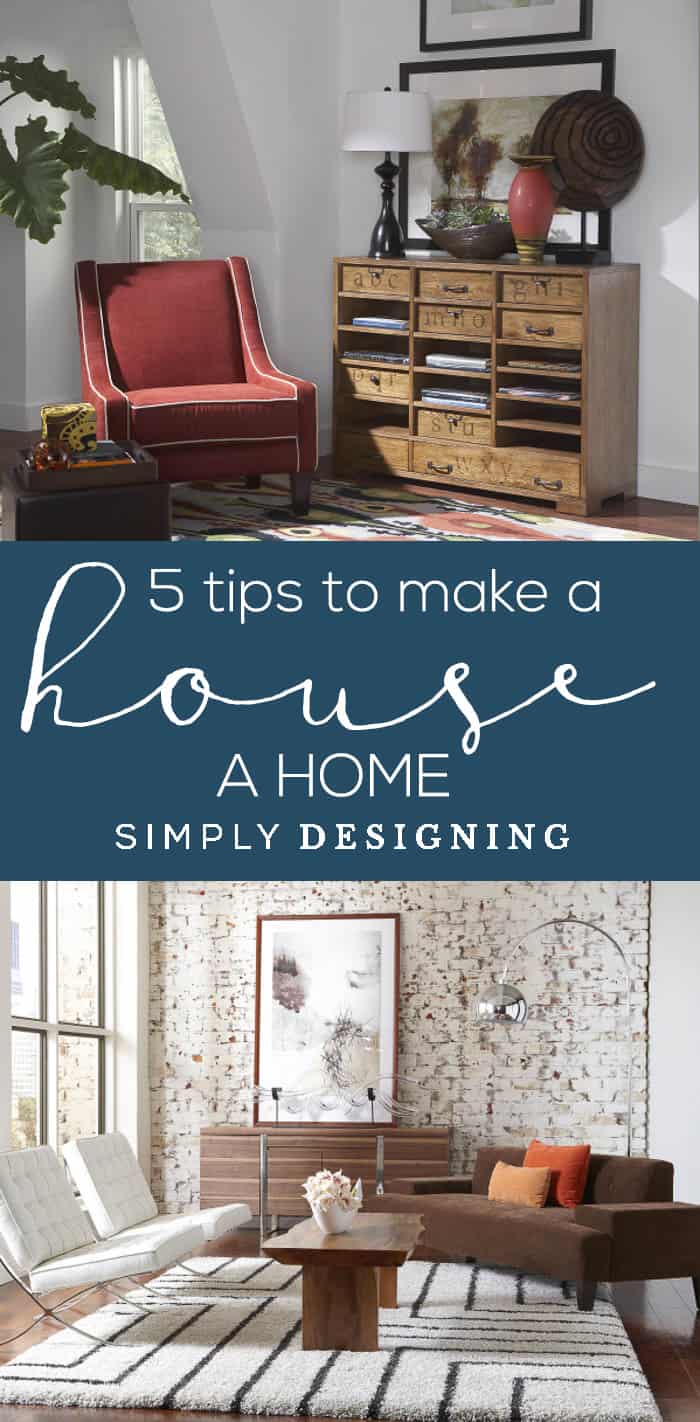 5 Tips to Make a House a Home
Whether you are in a rental home, a home you own, you travel for work live in temporary housing, or if you've just moved, these 5 tips to make a house a home are easy to implement, won't break the bank and will have your space feeling like home right away!
Add Color
Even if you are in a rental and you aren't allowed to paint your walls, find ways to add color to your space. Here are a few ways to add color to your home without a big commitment:
Pillows
Curtains
Colorful Artwork
Rug
Blankets
Add Personal Photos
Add personal photos to your space. Whether you want to rock a gallery wall, or you prefer a near life-size family photo on your walls, dig out those shoeboxes of photographs (or finally download them off your smart phone) and start hanging!
Add Blankets
Open your linen closet and bring out those blankets you have stashed in there. Place them in a basket or drape them over chairs and couches. Make them easily accessible so you can use them when the weather gets chilly, but enjoy the pop of color, style, design and visual warmth they give to your space too.
Add Something Living
Adding something living to your house is a great way to bring life and energy into your home. Plants are a great way to do this.
If you aren't great at keeping plants alive, consider getting a cactus, a succulent or a peace lily. They are all very easy to take care of, even if you have a black thumb.
If you want less commitment, pick up a bouquet of fresh flowers next time you go to the grocery store and enjoy the fresh blooms in your home.
Decorating with fresh fruits or vegetables in beautiful fruit bowls on your kitchen counter or table can add a beautiful pop of color while helping your home feel fresh and alive too!
Add Furniture and Decor
To make a house really feel like a home, you need to put properly sized furniture and decor in it. Your current furniture doesn't always fit in a new house, or sometimes you may only be in a space temporarily so renting furniture can be a great solution.
CORT is a great option to make a house a home quickly and their Move-In Ready packages take care of all the hard work for you! They allow you to pick an overall design and look while not having to worry about the details.
But if you love picking each piece out to create your customized look, you can do that too. CORT is great for helping you add furniture and decor to your house to make it a home quickly and easily especially during times of transition. You can get furniture quickly and on-demand without the hassle.
And if you are ready to buy furniture, check out CORT Furniture Clearance Center where you can save up to 70% off new retail prices, which is a great way to save money while making your house a home. You can be on a budget and still have a gorgeous home with beautiful furniture and decor in it.
Check out the CORT Blog for great ideas and furniture solutions to make your house a home.
If you enjoyed this post with 5 tips to make a house a home, you might also enjoy these posts: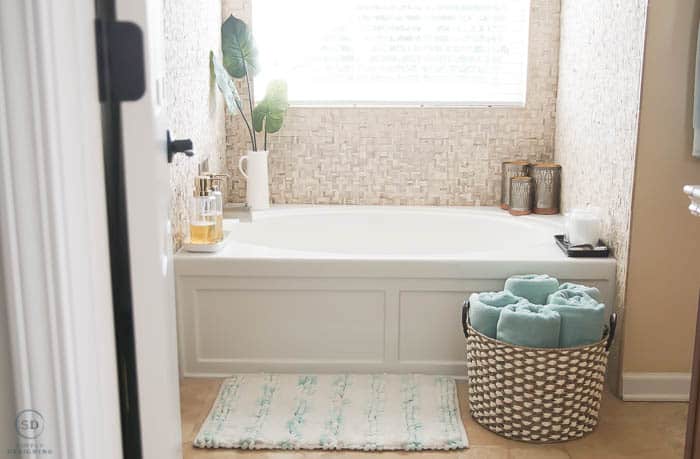 7 Simple Self Care Ideas You Can Do Quickly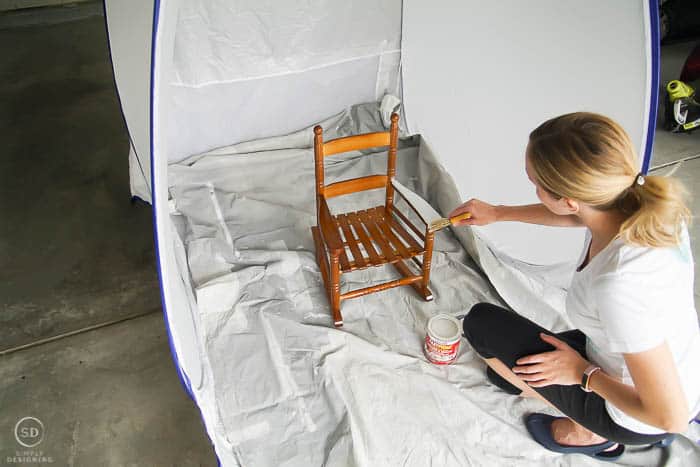 How to Repaint Furniture without Sanding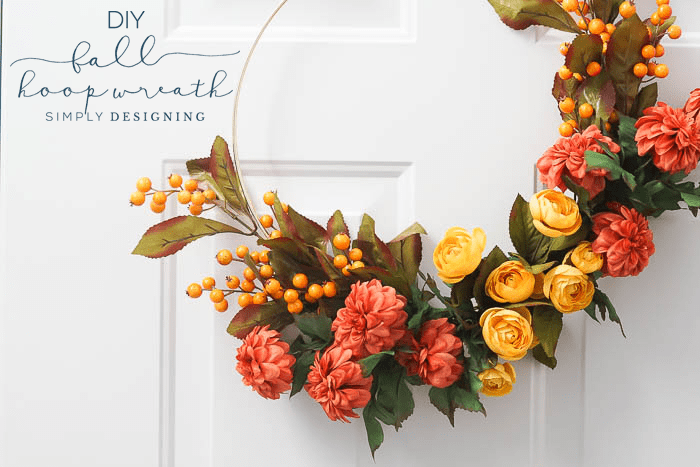 How to Make a Fall Hoop Wreath