As you have seen many times before on my blog, I love updating and remodeling spaces.  Big or small, I love sharing tips and tricks to help you get the look and style you want, simply.  But one thing I have never shared is that I love decorating small spaces the best.  Large spaces can be fun but can also be overwhelming, and tough on the pocketbook.  But with small spaces, like bathrooms, you can make big changes that create a huge impact without a lot of time or prohibitive costs.  Bathrooms are so much fun!  I have previously shared how we added floating shelves to our downstairs half bathroom, added wood paneling and trim to our kids bathroom and added a board and batten look to our toilet room in our master bathroom.  These decisions were not made after the fact, but were previously thought out decisions that impacted the entire design of the room.  Adding moulding to your bathroom can be an incredible way to add interest, variety, sophistication and personality to a small space.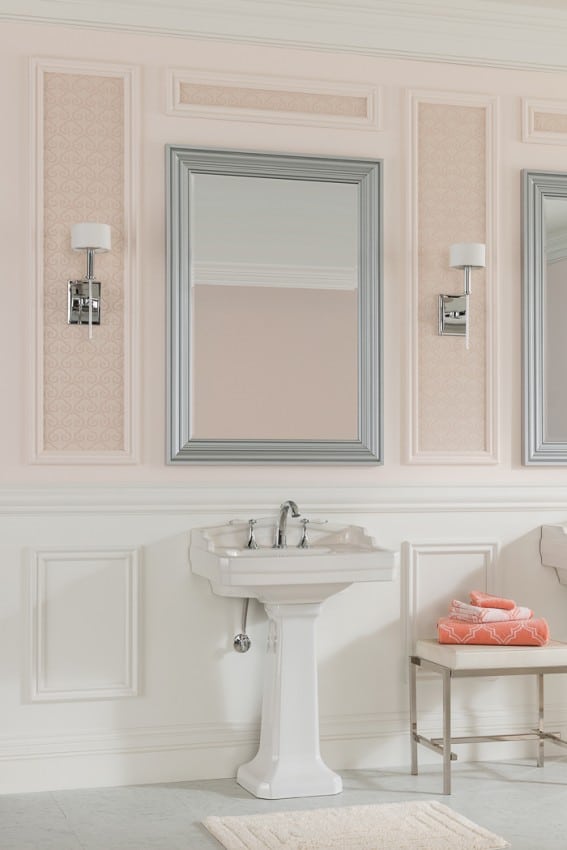 A big thank you to Metrie™ for sponsoring this discussion today.  All opinions are my own.  Pictures courtesy of Metrie™, used with permission.  #MyMetrie @OfficialMetrie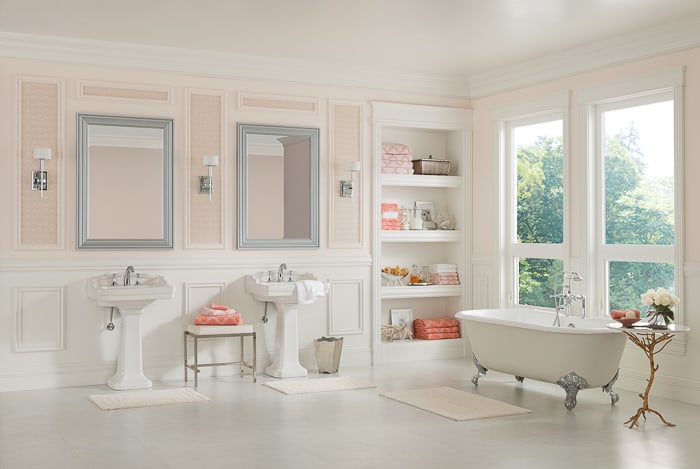 Adding Molding to your Bathroom
I am really excited to partner with Metrie™ today to share their beautiful Then & Now Finishing Collection™ with you.  Specifying beautiful, well thought out moulding can truly take your space to the next level and transform even the smallest bathroom into a luxurious escape.  I love the ideas that Metrie™ shares on their site HERE for adding molding to bathrooms.  Every detail is important when designing a space and Metrie™ helps you make your space incredible, simply.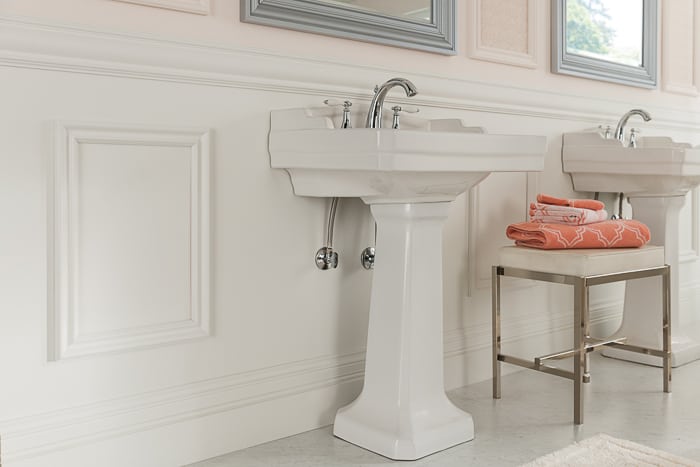 Metrie™ offers 5 beautiful Collections in their Then & Now Finishing Collection™ that can easily transform any space into a well-thought out room.  Each Collection is inspired by a different architectural style so one of them is sure to fit your home and your style.  You simply have to select the style you like best and all of the details are figured out for you.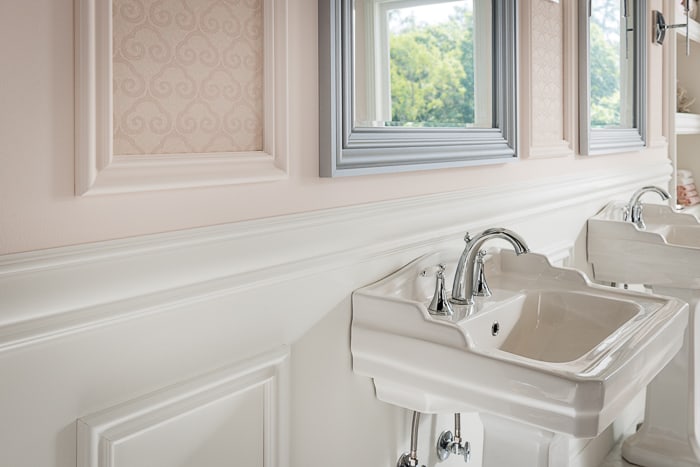 Then & Now Finishing Collections™ include:
I personally love their True Craft Collection, but all of them are gorgeous and would make an incredible addition to my home.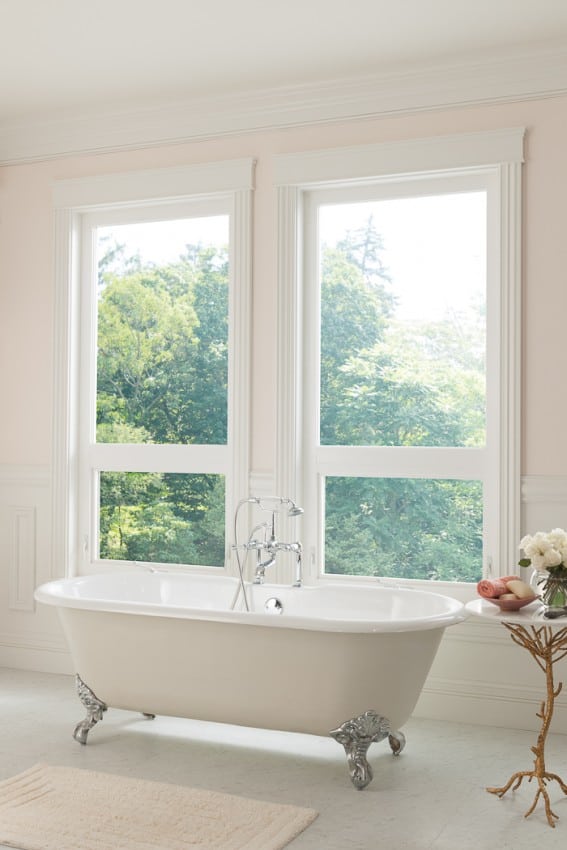 I love that Metrie™ has truly made picking mouldings simple!  If you have ever tried to pick mouldings before, you know how overwhelming it can be.  But Metrie™ has carefully curated these beautiful Finishing Collections where you can pick the Collection that you love best and end up with a beautiful look without needing to individually select every single piece.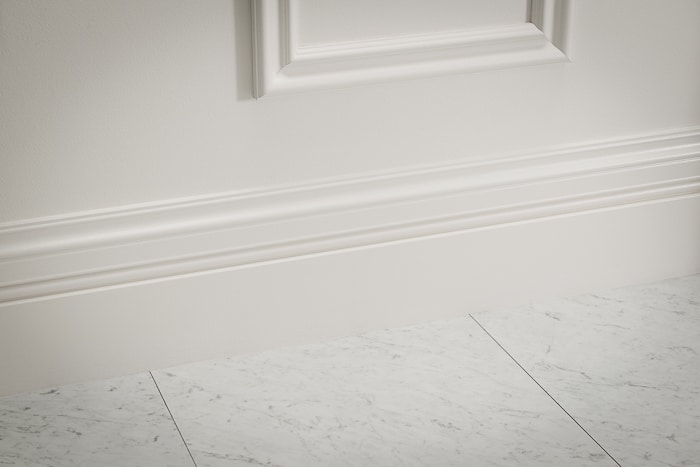 Their Collections include all of the selections for trim, moulding, crown moulding and even amazing looking interior doors.  Oh...swoon...their doors are simply amazing!  Anyway...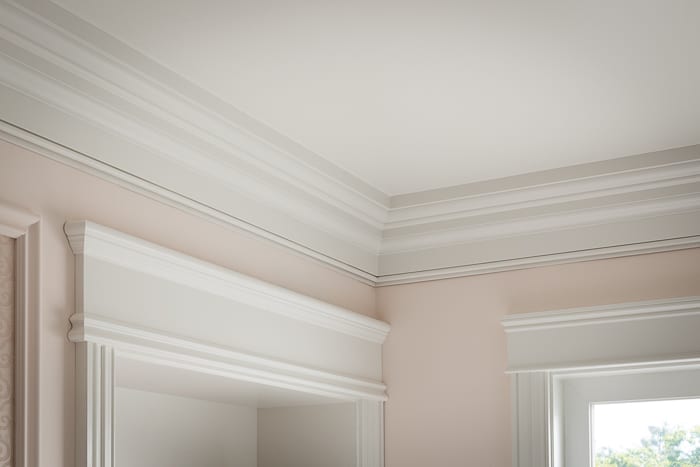 Any Collection would be a gorgeous addition to a bathroom space and would truly elevate the style and sophistication of the room.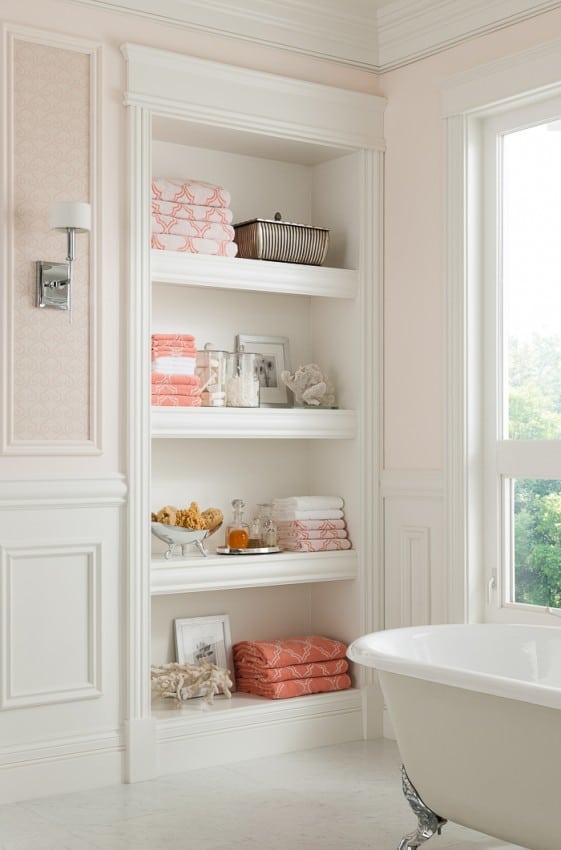 Just think of how you could turn a boring bathroom into one full of personality and style with incredible moulding options!
Remember when picking out moulding for any space to choose the style you love first, then make sure the size is proportional to your space so that the moulding doesn't look too small or too big.  And don't forget that moulding can be tricky to install properly so it is a great idea to hire a professional to ensure the best outcome.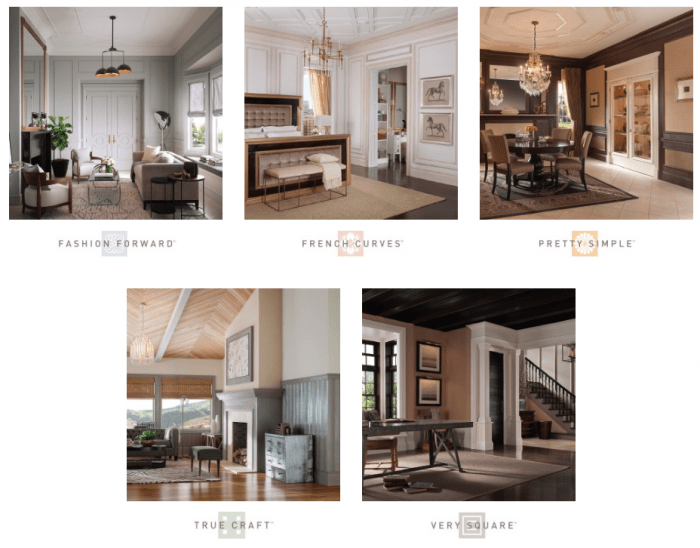 Which Finishing Collection and style of moulding do you like best?