The farmhouse trend is still going strong and so today I am excited to share a few Budget Friendly Farmhouse Decor ideas with you so you can still get your beautiful farmhouse look without breaking your budget! Add a beautiful easy-to-make Magnolia Hoop Wreath or a cute Tobacco Basket Display, and your home will be rocking the farmhouse style in no time! Ready? Let's go!

This post is sponsored by Savings.com. All opinions and thoughts are my own. Affiliate links included for your convenience. By purchasing an item through my link, I receive a small commission but you never pay a penny more. Thank you for supporting my blog.
Budget-Friendly Farmhouse Decor
Keeping up with the latest trends does not have to break the bank. These budget-friendly farmhouse ideas are the perfect way to add just a touch of farmhouse feeling to your home without needing to completely redesign your space.
What is farmhouse decor?
Farmhouse decor is decorations that fit into a farmhouse-style home. With the more updated farmhouse look that is so popular right now, that means it is typically light and bright with a lot of white and black accents.
It is a welcoming style where people want to cozy up and stay awhile.
There are touches of rustic natural items with a lot of natural wood tones that warm up the light spaces they are typically seen in.
Wood floors, shiplap walls also scream farmhouse style!
Can I put farmhouse decor in my home if it isn't an actual farm house?
Yes, of course, you can! There are tons of items within the farmhouse style that will fit into any home you have! This style is actually a bit eclectic so you don't need to fully commit to it to still feel a little bit of it in your space. You do not need to live in an actual farm house to enjoy a bit of farmhouse style in your home.
Is farmhouse still in style?
Oh yes, it is! Honestly, I don't think it will ever go fully out of style. It will change a little and have some minor tweaks, but people love comfortable homes and a farmhouse home is the epitome of a comfortable home.
Is it possible to find Budget-Friendly Farmhouse Decor?
I think the best way to save on farmhouse decor is to always keep your eyes open. You can find farmhouse elements in the most random places sometimes. And shop sales!
You guys I love shopping sales! I hate to pay full price for anything. And guess what? Macy's Home Sale is going on RIGHT NOW and you can save 20-50% plus an extra 25% off select home items!* Woot woot!
So the items I am sharing today are all items that you can save twice on from the Macy's Home Sale. You can still snag these even if the sale isn't going on though. So if you love any of these pieces, click on through and start giving your home an updated farmhouse look.
Farmhouse Bedding
The warm and cozy farmhouse look is perfect to bring into your bedroom! Find a beautiful white comforter like this one and your bedroom will be nice and welcoming with a little farmhouse style in no time!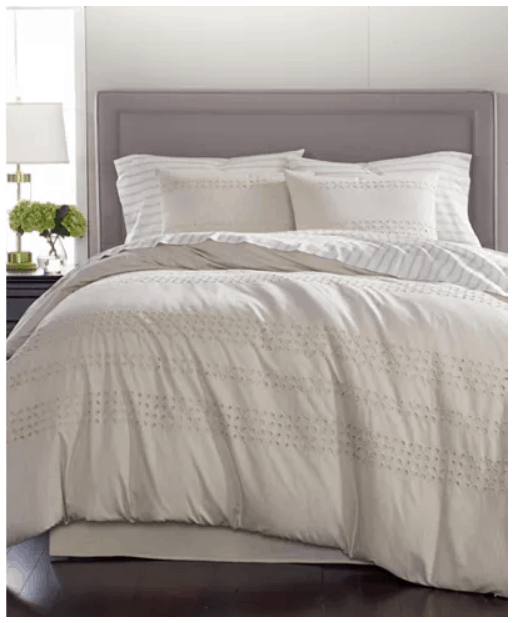 Martha Stewart Collection Eyelet Stripe Cotton 8-Pc. Comforter Set
Farmhouse Lighting
Farmhouse lighting has simple lines and simple colors. I love this particular hanging light because it is both black and wood-toned which is perfect for any farmhouse home.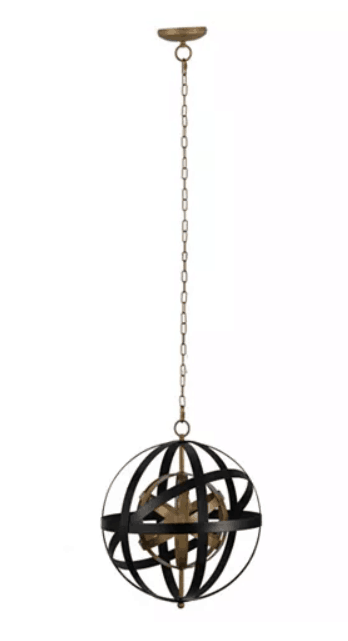 AB Home Pallas Spheres Iron Chandelier
Farmhouse Kitchen
Nothing says farmhouse like a functional and inviting kitchen! Here are a few items that will help to turn your space into a functional and beautiful farmhouse kitchen.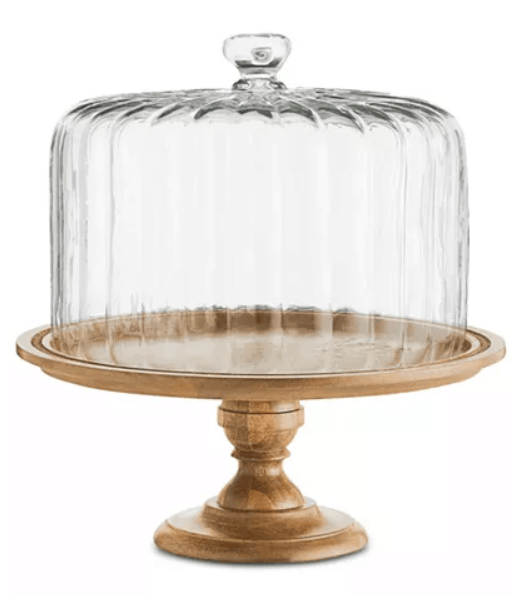 Martha Stewart Collection Wood Cake Stand with Clear Glass Dome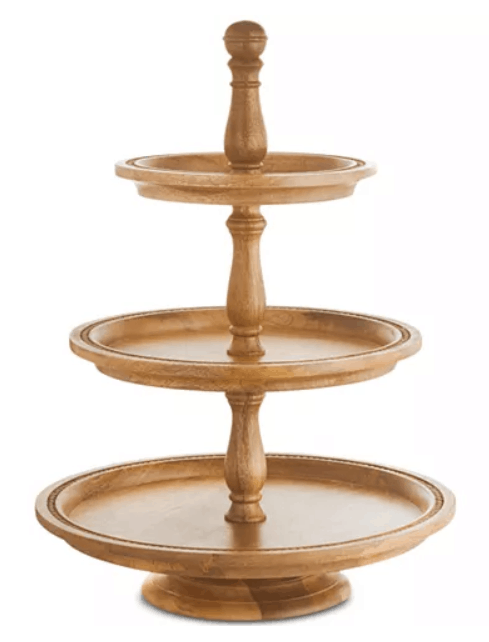 Martha Stewart Collection Wood 3-Tier Server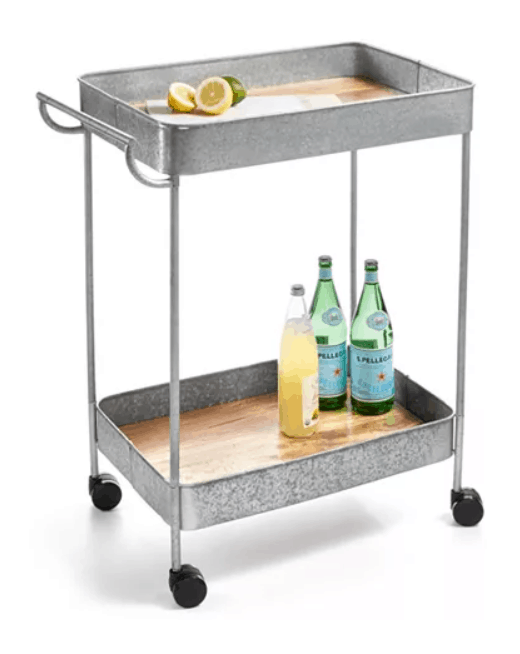 Martha Stewart Collection Galvanized Bar Cart
Farmhouse Wall Decor
Don't forget your walls! It is important to put a little warmth on any wall space in your home. For the farmhouse look, I love using natural wood tones on your walls. This natural and organic mirror is a perfect way to do that!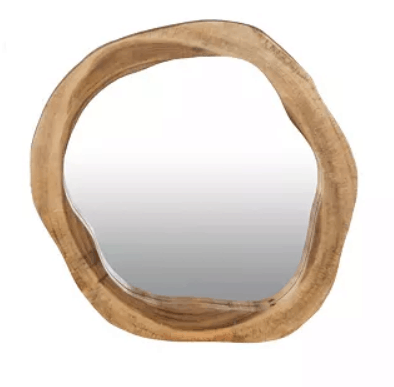 East At Main Victor Mirror 22" x 2" x 24"
Farmhouse Family Room
Bring a little warmth and extra seating into your family room with poufs! This one is particularly perfect for the farmhouse look and as far as poufs are concerned, it pretty budget-friendly!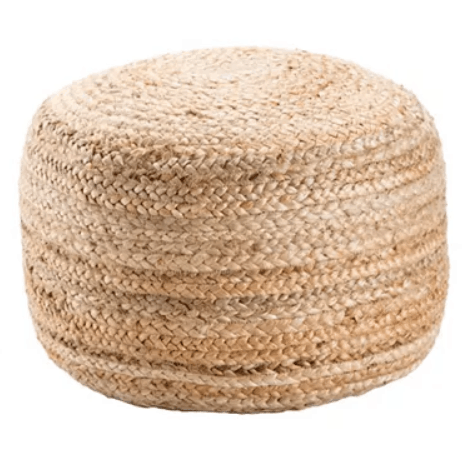 Jaipur Living Mesa Beige Solid Round Pouf
*Sale dates: 10/16/19 - 10/20/19. Restrictions may apply.
You might also enjoy these posts: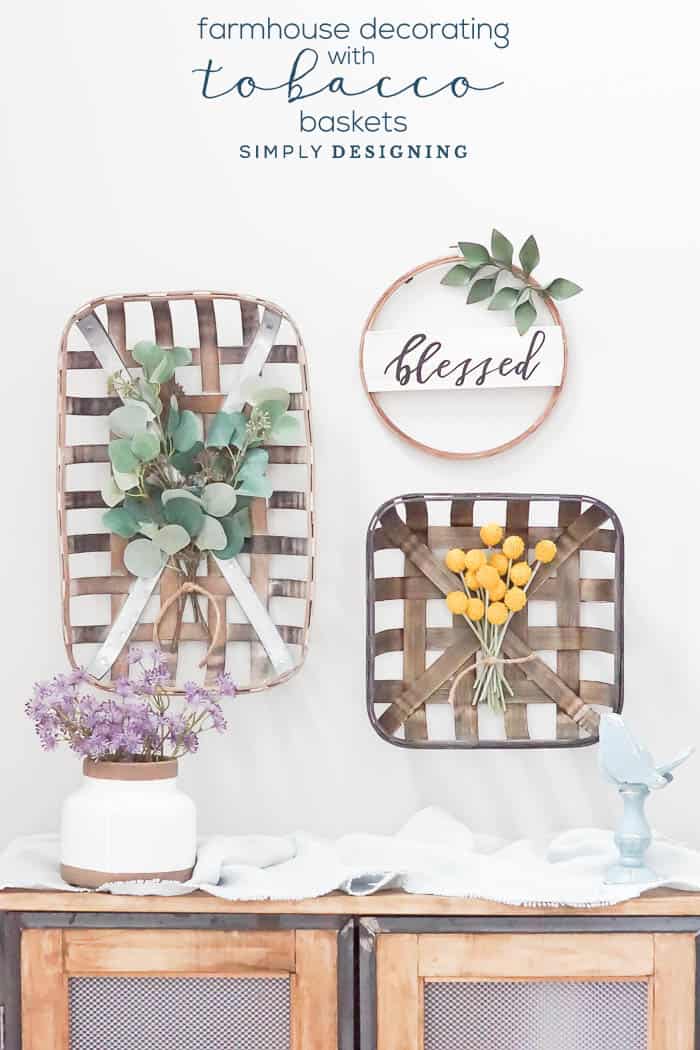 Farmhouse Decorating with Tobacco Baskets

10 Best Farmhouse Storage Ideas