Guys I am so excited about all the new things that Silhouette has come out with, including the new PixScan!  And I really can't wait to show these off soon!  But today I wanted to show off a few really fun Back to School Ideas that I have made with my Silhouette over the years!  Back to school ideas are abundant this time of year, but here are a few of my really fun and favorite back to school ideas made with a Silhouette!
Oh and be sure to scroll to the bottom because Silhouette is having a great promo right now there are some great deals you won't want to miss!!
Back to School Ideas made with a Silhouette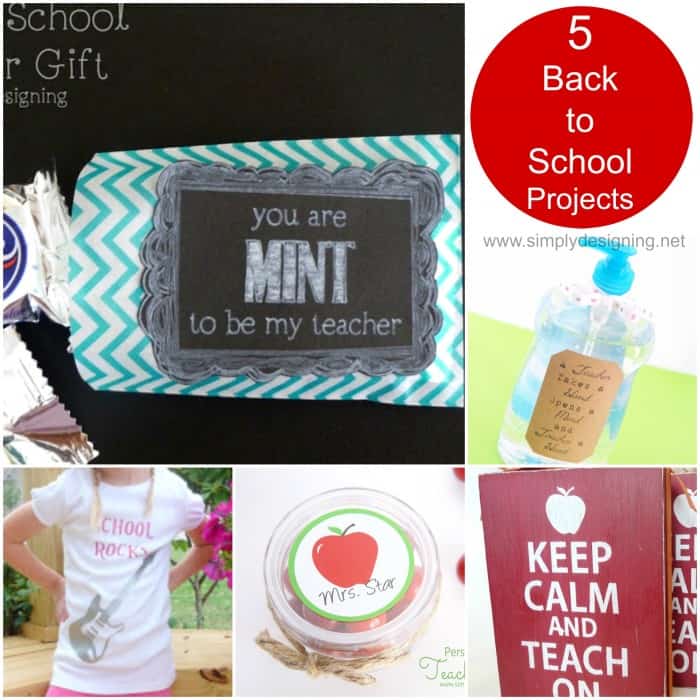 Personalized Apple Teacher Gift
If you don't already have a Silhouette now is the time to grab a great bundle!!  Or if you have a Portrait but are looking to upgrade to a CAMEO, I highly recommend doing so!  Here are the great deals that Silhouette is offering this month!  Be sure to use code: DESIGNING when placing your order!  (it is an affiliate code so thanks in advance for the support!)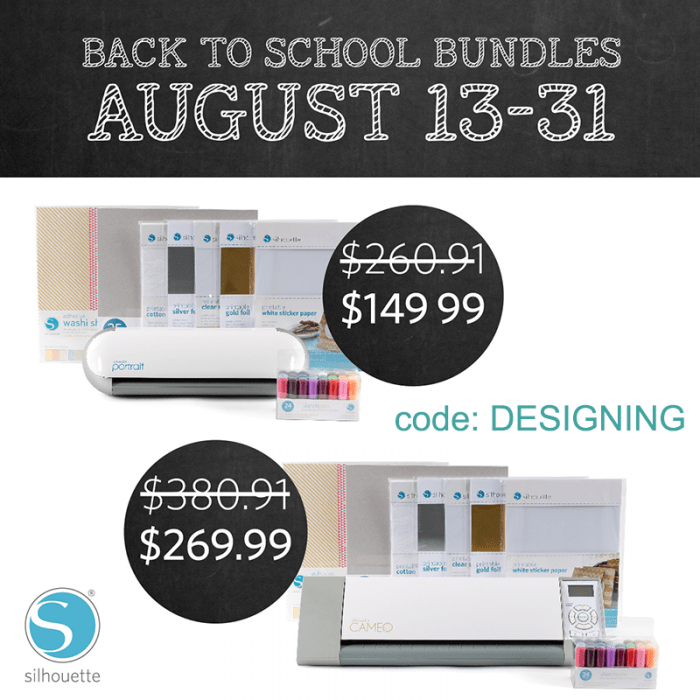 Here is what this month's bundles include:
Portrait Bundle:
Originally $260.91
SALE $149.99
CAMEO Bundle
Originally $380.91
SALE $269.99
Happy Crafting!