This post was first published on Crafts Unleashed, but was created, written and designed by Ashley at Simply Designing.
I recently found a cute chevron ladder Anthropologie necklace (Anthro is one of my absolute favorite clothing and accessory stores)!  It is a beautiful necklace, but at $58...it was a bit over my necklace budget.  Especially for a trendy piece of jewelry that I know will only be in style for a couple of years.  So I decided to DIY my own version of this Anthropologie necklace and came up with a really fun and similar version for less then $6 (and there were lots of left over findings and wire to use for another project!)
Check out MY version, and THEIRS: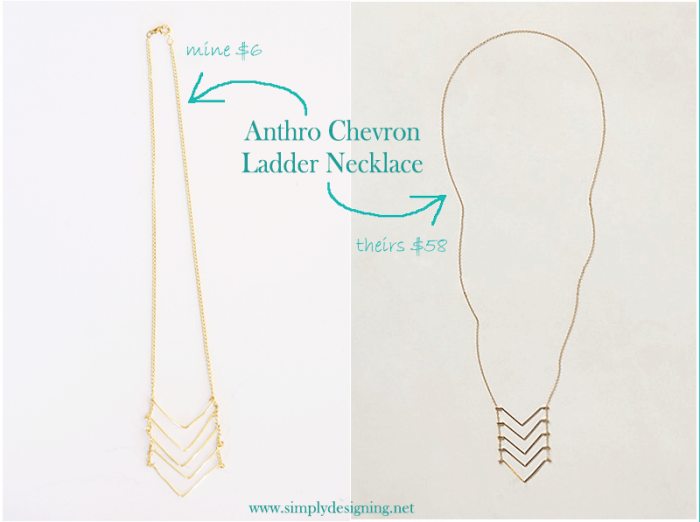 They are pretty close huh!?  I love how simple this was to make.  I don't make jewelry very often, so if I can do it, so can you!

Supplies needed to make your own Chevron Anthropologie Necklace: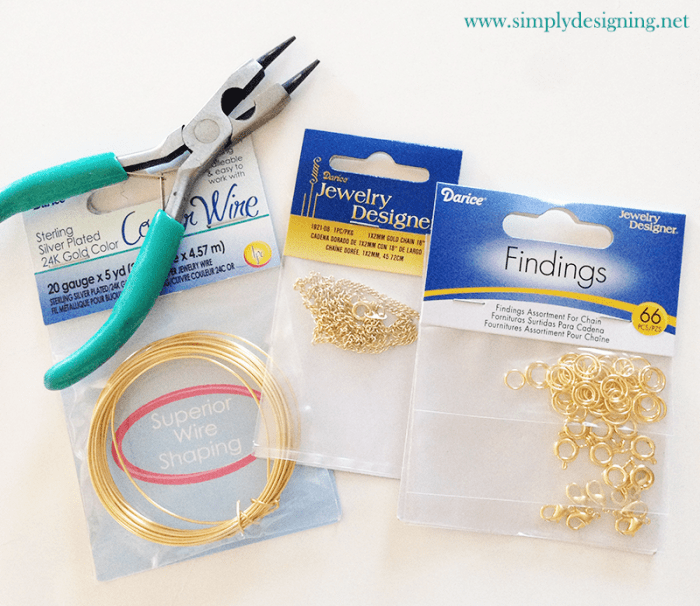 You will begin by sniping your necklace in half with your wire cutters.  This will separate your necklace into two parts which is what you are trying to do!  It's a little scary, but I promise it will be ok.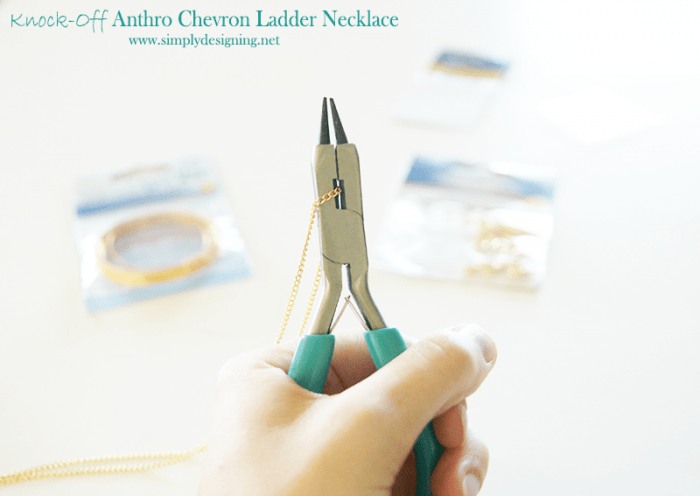 Then cut 5 pieces of wire about 2 inches long. Bend them in half to form a point.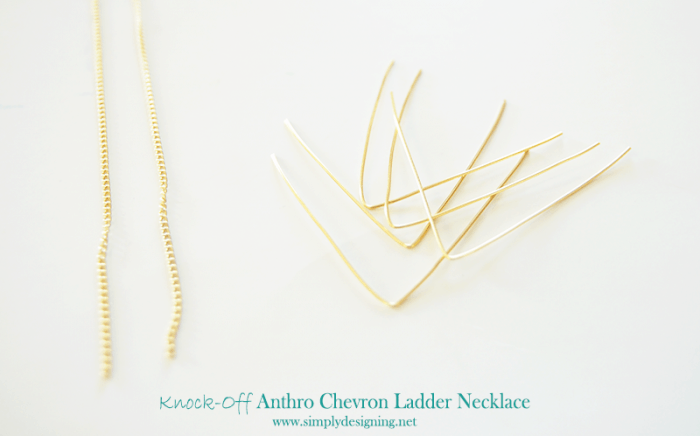 Next you will place your wire through an open chain in your necklace. Bend the wire into a circle to secure the wire in place on the chain.  Continue to secure the wire in this manner until you have five chevron shapes attached to your necklace.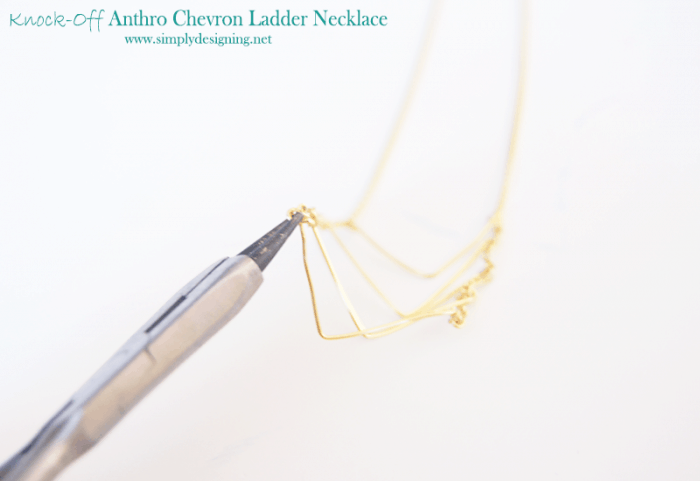 After everything is secure you can enjoy your new DIY knock off chevron Anthropologie necklace!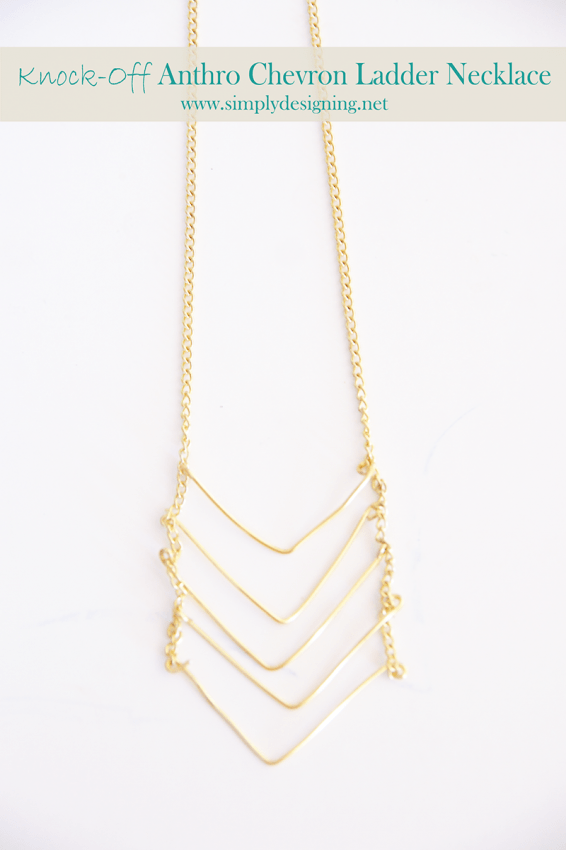 This DIY Anthropologie necklace literally took about 20 minutes to put together (and I am not an avid jewelry maker, so it might take you less time). Even better, it costs about $6 to create (less if you already have some of the supplies) the same pretty look as the expensive Anthro version.
This is why I love to DIY!  It is so easy to get the same look for so much less!