A ticket a tasket a color blocked basket!  Ok, maybe that's not how the song goes, but I really really love how simple and fabulous this project is today and I just can't wait to share it with you!  Raise your hand if you have a random stash of baskets in your home.  Raise your other hand if you want to update them with a modern flare and a touch of color.  If you have two hands raised, this project is perfect for you today!  If not, I still think you will like it!  You will only need a few items and a few minutes to rock today's craft project!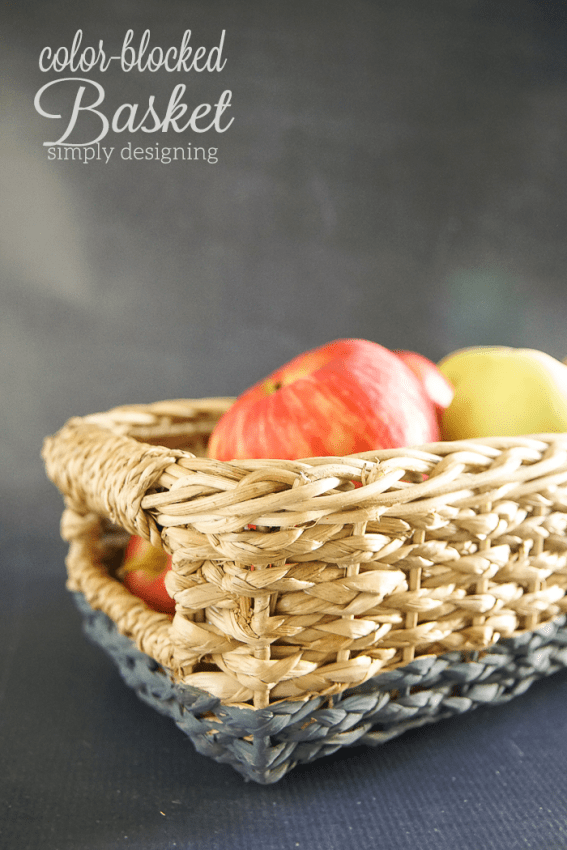 First of all a big thank you goes out to DecoArt for making this post possible today. 
This month I was challenged to create a farmer's market themed project with neutral colors and Americana's Chalky Finish paint.  And after thinking just a bit, I knew exactly what I wanted to do.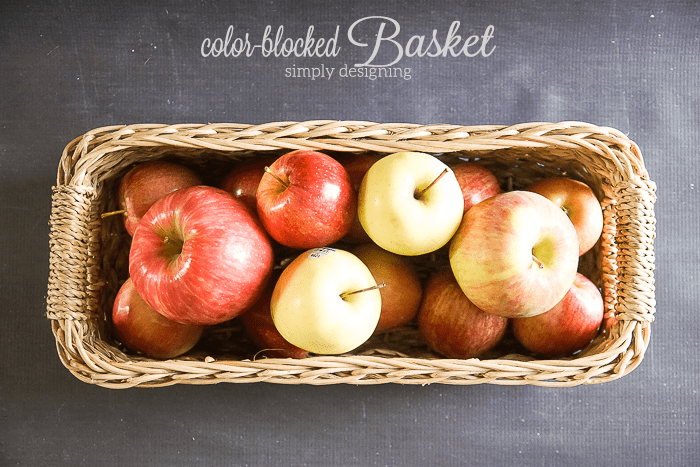 My family loves apples, and in the fall we love to go and pick apples at our local apple farm!  So I decided that I wanted a basket perfect for holding our yummy apples once we get home from the local apple picking place or farmer's market.  Something that would be cute and stylish and also that would hold a lot of apples!  Did I meantion we eat a lot of apples in our home!?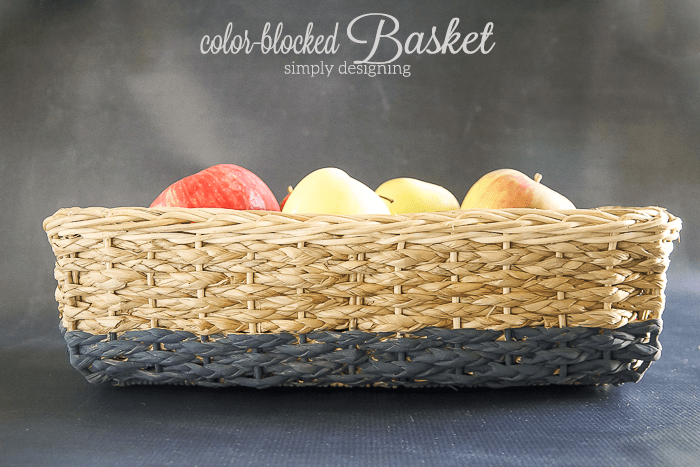 I found a cute long basket at Target (but you can also use a basket you have on hand) and I knew this would be perfect!  It is quite large and can hold a lot of apples.  I believe it is intended for media (CD's etc) but it is really a great size to fit on my table or counter and keep stocked with fresh fruits and veggetables that my kids can eat any time.  I also loved it because of the pretty wood color it is!  It reminds me of a burlap shade of tan.  So pretty and so perfect for my project!
Color Blocked Basket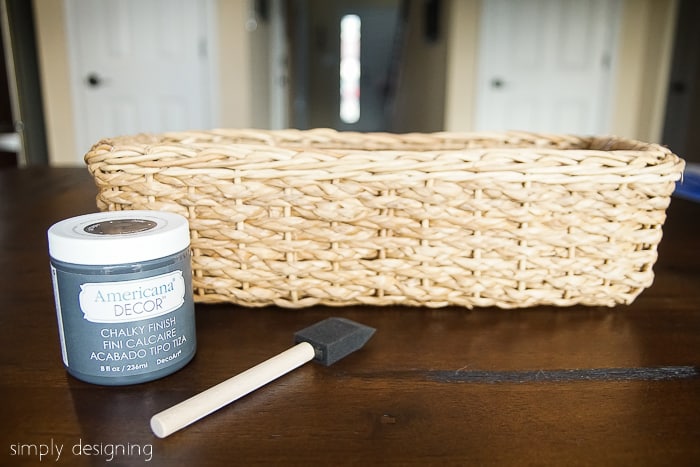 To create your own color blocked basket you will need: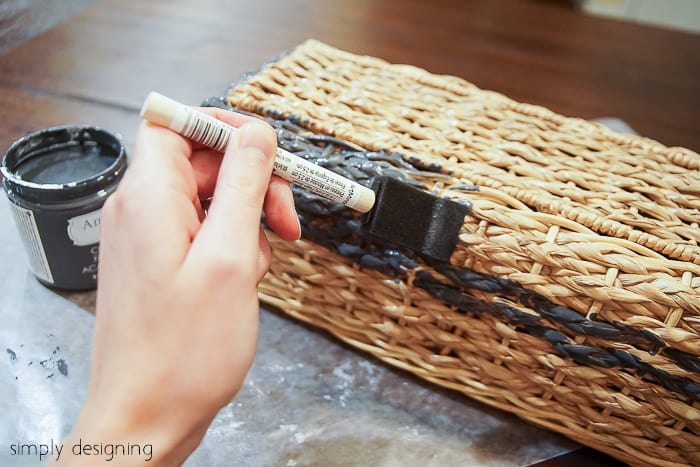 Directions:
First find a point about ⅓ of the way up your basket.  This will be the top of the painted portion of the basket.
Carefully use your foam brush and your chalky paint to paint the top line around your basket carefully.  Use a wipe or wet cloth to wipe up any mistakes immediatly.
Finish painting the rest of the bottom of the basket.  (I found it easiest to paint it with the basket upside down.)
Let the paint dry completely.
Fill and enjoy!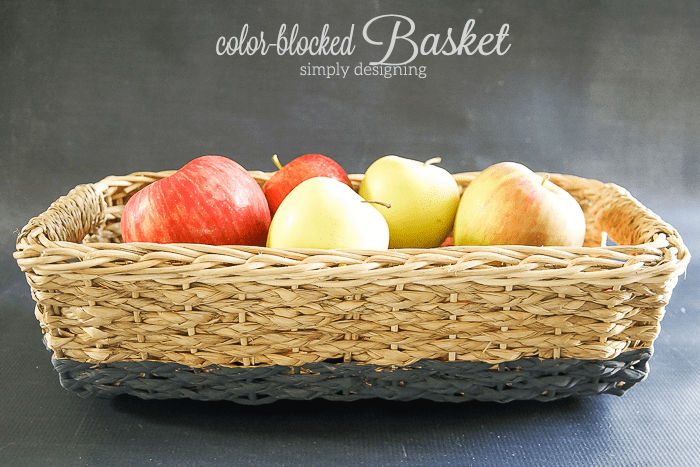 Isn't it so pretty!  I love the deep rich gray color of paint contrasting alongside the warm brown of the basket.  It adds a modern touch to an ordinary basket.
And it is just perfect for holding my apples in!  Yum!
You might also enjoy: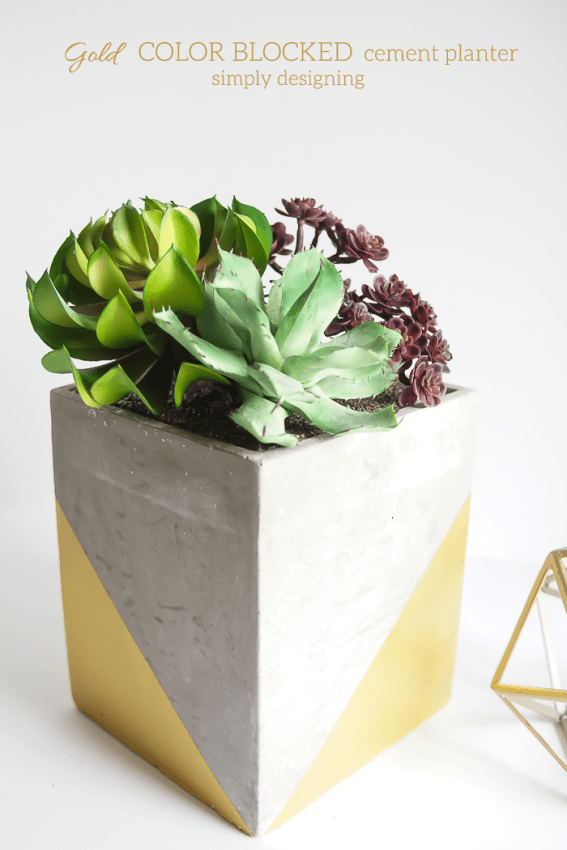 Gold Color Blocked Cement Planter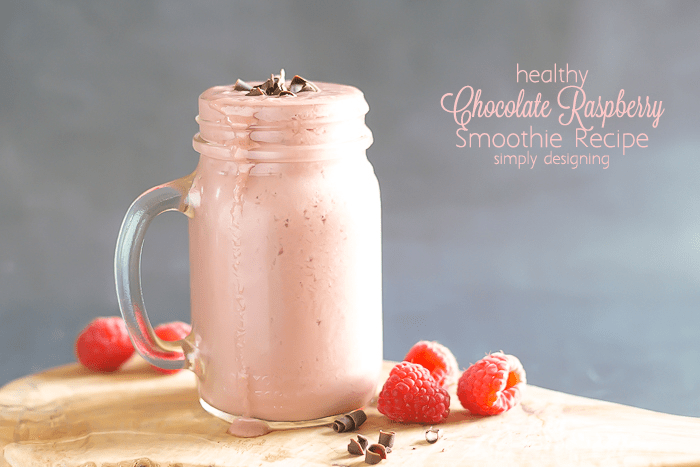 Healthy Chocolate Raspberry Smoothie Recipe