If you follow my blog you probably know that I love gold right now!  It is so trendy and fun!  I also love a touch of rustic and modern all rolled into one.  And today I am sharing a really fun project that combines a rustic cement planter with a little fancy gold paint to create this really fun and trendy Gold Color Blocked Cement Planter.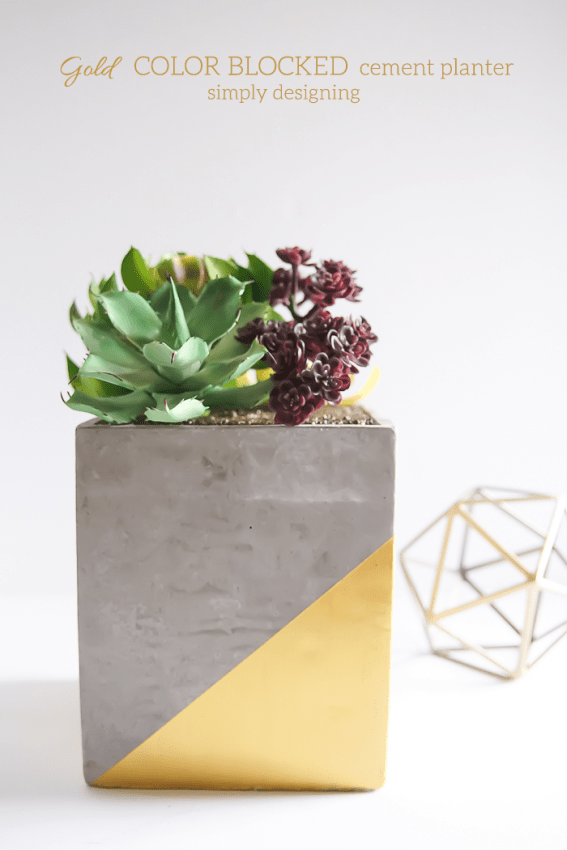 A big huge thank you to DecoArt for making this blog post possible today and for inspire me to create something extra fun this month!
I really love the contrast of the metallic gold to the rustic cement planter.  It reminds me of my Barn Fancy Office Inspiration and I think this might just find a home in my office!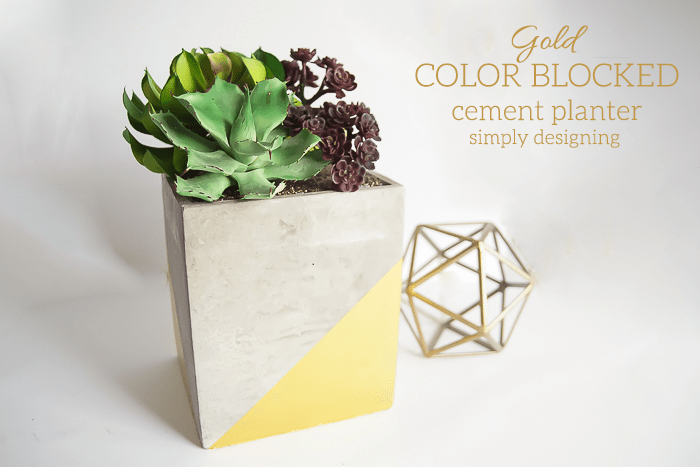 Gold Color Blocked Cement Planter
Supplies: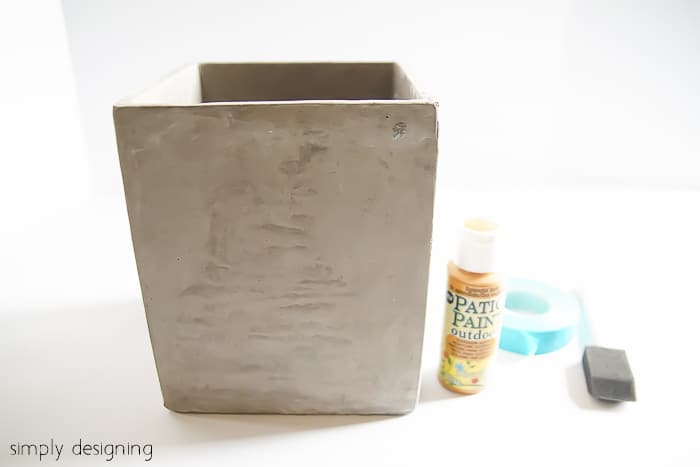 First I taped off my planter in the pattern that I wanted!  I just did diagonal lines starting about ⅔ of the way up the planter and going down to the opposite lower corner.
Then I used my foam brush to paint the bottom portion of the planter with Splendid Gold Patio Paint!  This paint is suitable for outdoor use and works really well on surfaces like this!  I used several coats to ensure complete coverage, but you can do as little as one coat if you prefer!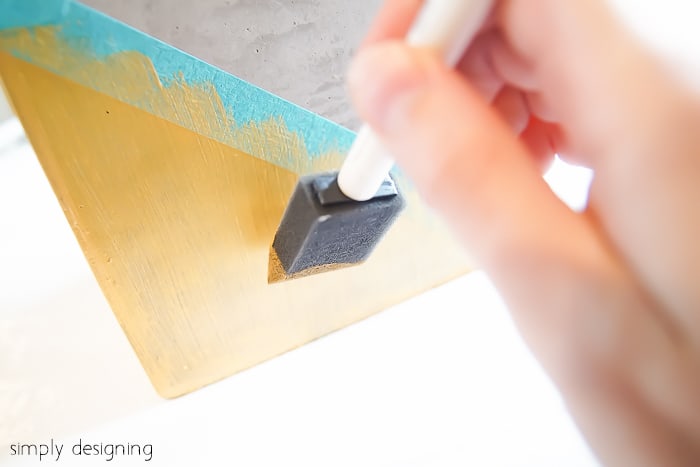 After the paint was dry, I carefully peeled my painters tape off the planter.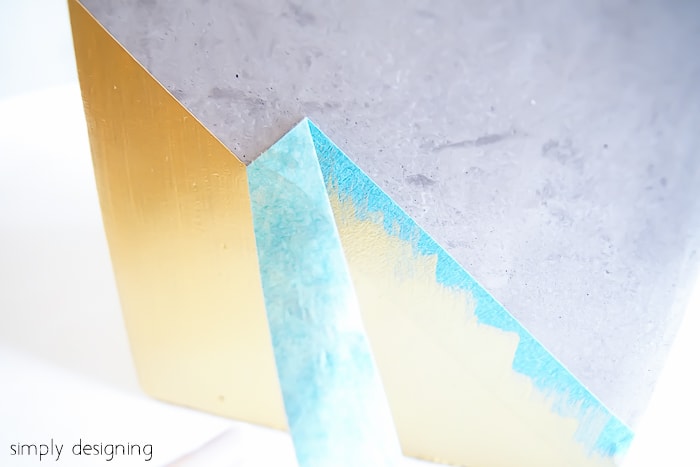 Then I used another foam brush and the rich espresso paint to paint the top of a piece of styrofoam.  I needed to trim this just a little bit to fit into my planter.  I did not need to use patio paint on this surface but I really liked this color!  It gave a pretty brown dirt color with just a little metallic touch to it!
After the top of the styrofoam was painted and dry, I placed it into my planter.  And then I placed the succulents into the styrofoam!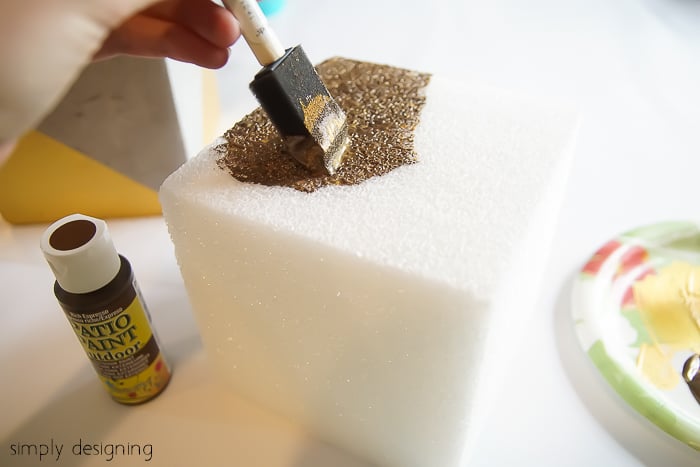 If you prefer to use this outdoors, you can!  You can also fill this with dirt and plant live plants or succulents in it too!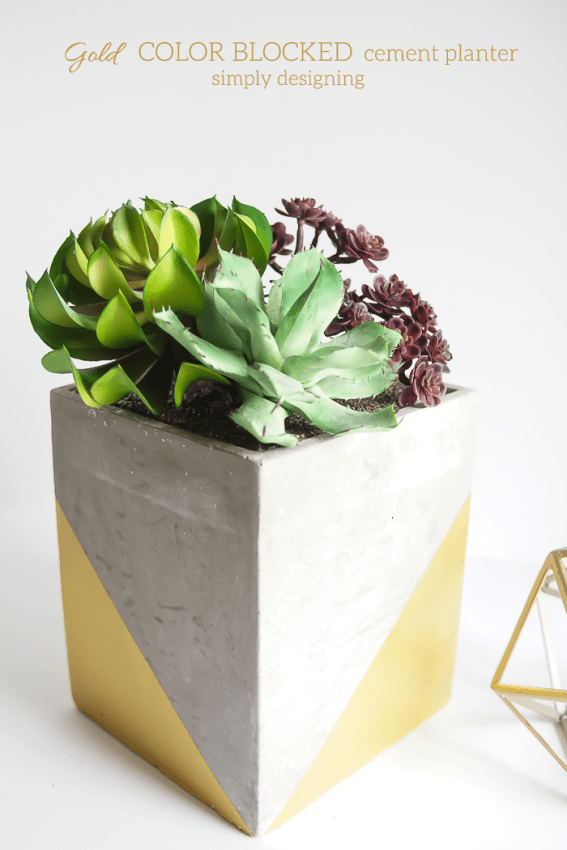 I love how the corners all meet up!  On two side the gold meets low and on two sides they meet high.  So it is one continuous zig zag pattern but also looks great if you only see one side of it too!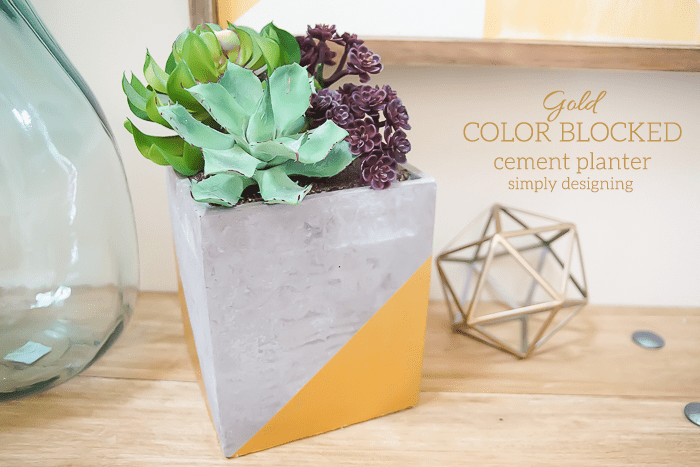 I love how this looks on my Industrial Cabinet, but I think it will find a permanent home in my new Office Space!
You might also enjoy these projects: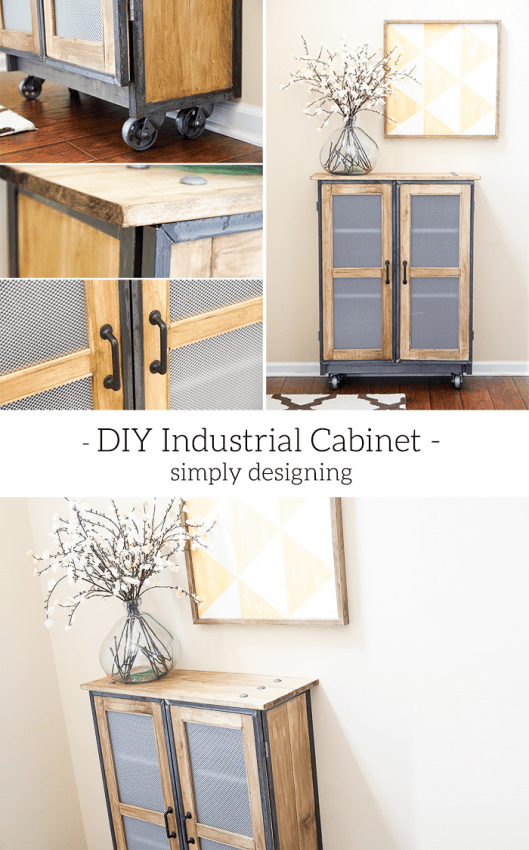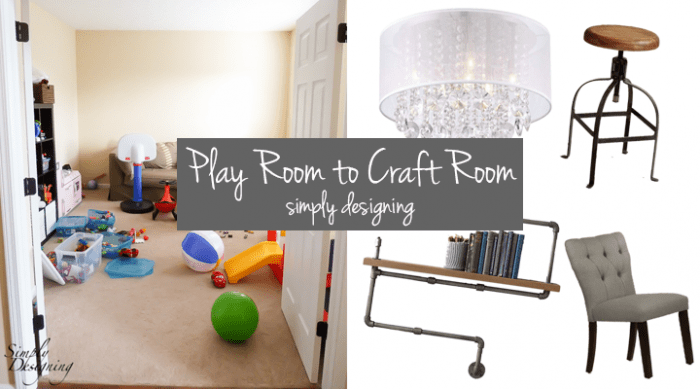 Barn Fancy Craft Room Inspiration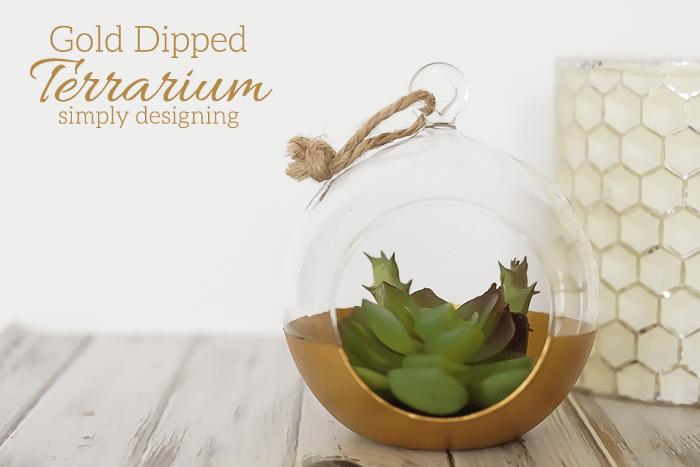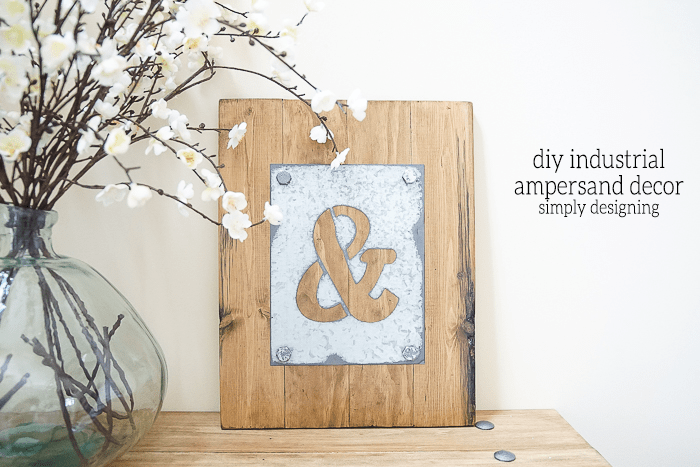 DIY Industrial Ampersand Decor