Wahoo!  I am so excited to share another fun craft room update with you!!  We have been hard at work turning this play room into a craft room, but I am falling in love with it even more every step of the way!  And right now I am thrilled to talk to you about choosing cabinet knobs for our craft room!  This is one of those details that is easily overlooked but can completely transform the look and feel of the room.  It is such an important detail and I can't wait to show you what we ended up installing!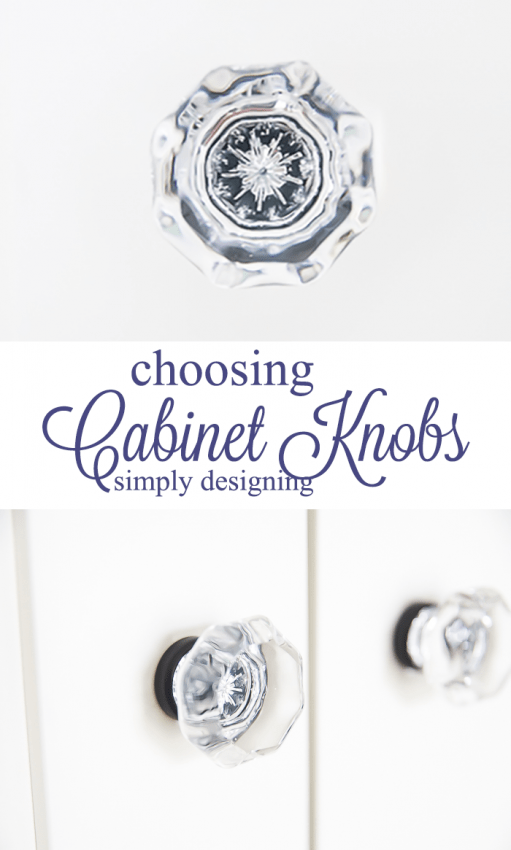 I knew I wanted to find the perfect knobs for the cabinets and drawers in this space!  My cabinets are all white and have very simple lines to them.  I knew that adding fun knobs would be a great way to give these IKEA Hack cabinets a little more personality!
I did not want the knobs to be the focal point of the room, but I wanted them to add a fun touch of personality, elegance and charm.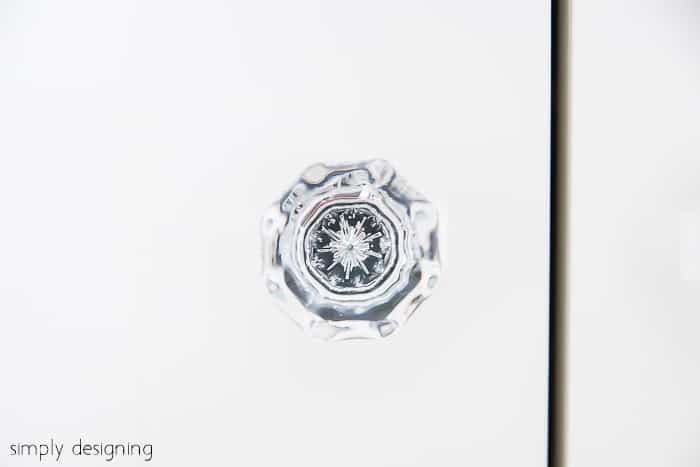 I love clean lines, a little bit of a rustic barn feel and the industrial look.  But this is MY space and I wanted it to be just a little bit fancy and feminine!  After a lot of looking I finally found knobs that I was in love with and D. Lawless Hardware was generous enough to send me these beautiful knobs for my cabinets!  Big huge thanks!
Aren't they simply amazing!  These pictures do not do these knobs justice!
They are so sparkly and well made and they are the perfect way to add a little "fancy" to my craft room!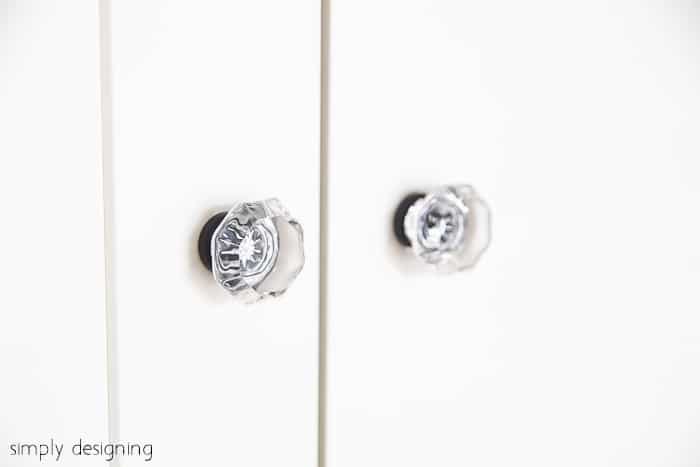 The knobs I used in this space are the Clean Cut Glass Knob Octagon with Oil Rubbed Bronze 36mm knobs.
We simply used our drill and a small drill bit to pre-drill a pilot hole into our cabinets where we wanted the knobs to go.  Then we used our extended reach screw driver to secure the knobs in place.   (Affiliate links are included in this post for your convenience.)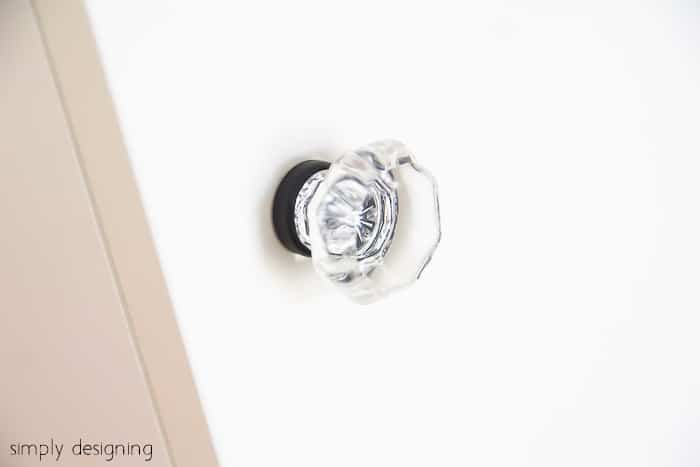 We used this driver because it was faster then screwing them in my hand, but this driver is not as powerful as other ones and we didn't want to risk over tightening the knobs or stripping the screws.  This is my favorite driver to use for putting together furniture or for projects like this!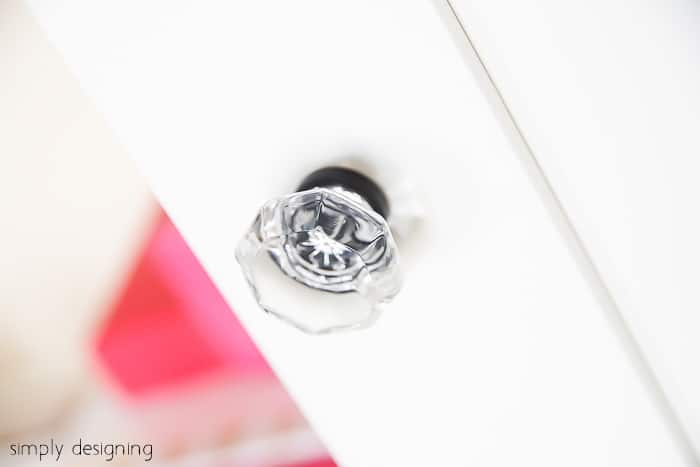 Wahoo!  My craft room is truly coming along!  We now have built in cabinets, a new light fixture and brand new beautiful knobs on my cabinets!  Next up is paint!  Yes, paint!  And you won't believe how it completely transforms the space!!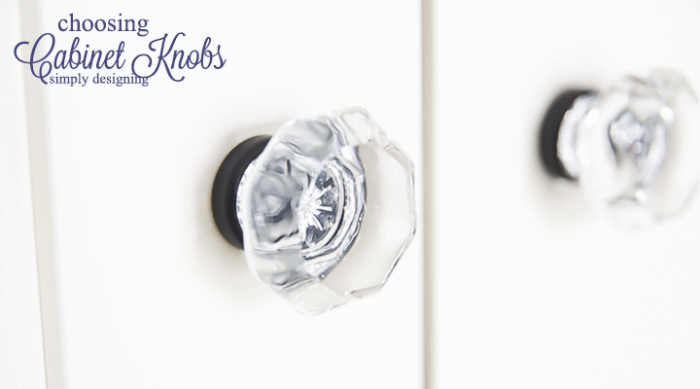 Check out the whole Craft Room series here:
Play Room to Craft Room : Part 1
Choosing Cabinet Knobs : Part 5
The Perfect Gray Paint : Part 6
Industrial Pipe Leg Desk : Part 7
Industrial Rolling Paint Storage : Part 8
Concrete Industrial Pipe Shelf : Part 9
Until then, you might enjoy some of these fun posts and ideas as well: