Today is fast and furious!  I have so much to update you on my craft room progress and I just couldn't wait because it is looking amazing!!!  I have previous shared how my style for this room is an industrial barn fancy style.  (You can read all about it HERE.)  Well, today, I am adding a little "fancy" to the room!  Woot woot!  I can be a pretty tough cookie but I do like a little fancy, a little bling and a little feminine touch to my spaces.  And today I am sharing one of the ways I added that touch to my craft room through a new light fixture!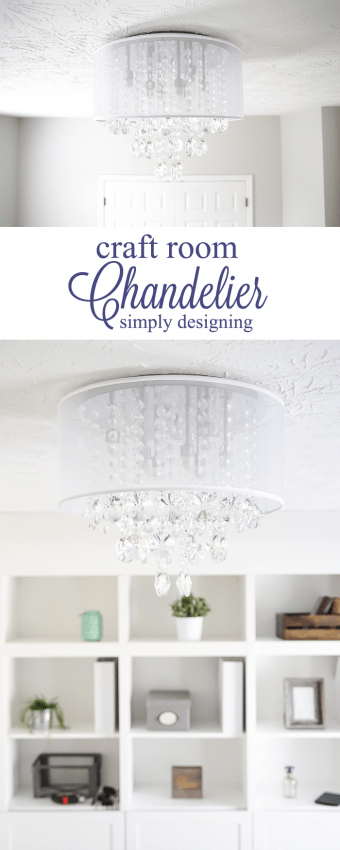 I had been dreaming of a beautiful chandelier in my new office space for a long time.  I thought it would give it the perfect touch of femininity and add a beautiful statement piece, without being too overwhelming.  It was my dream!  And so a big huge thank you goes out to Lamps Plus today for sending me this light fixture for my craft room and for helping to make my dream come true!
This is what the light fixture looked like before.  It was fine.  But nothing special.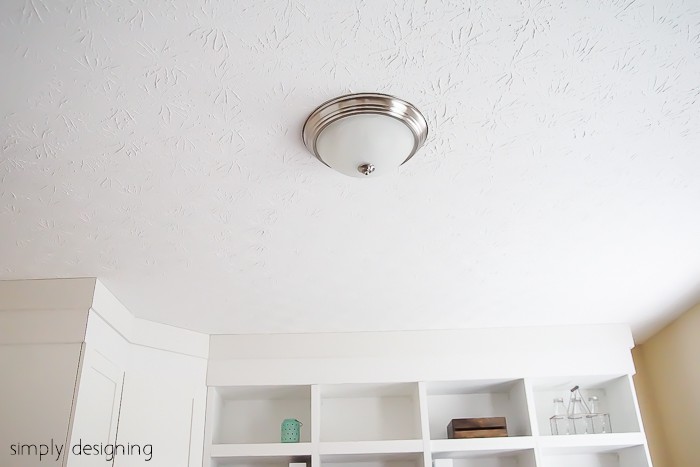 I knew I wanted a chandelier type light fixture, but I also wanted something that wasn't over the top, something with clean lines and I needed something that didn't hang too low.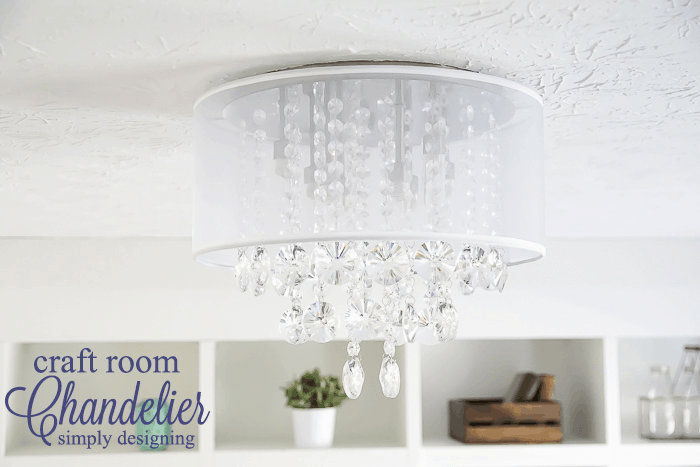 After a lot of looking I realized that this Bretton Silver Shade Crystal Ceiling Light was the perfect solution for my space and I absolutely LOVE it in this space!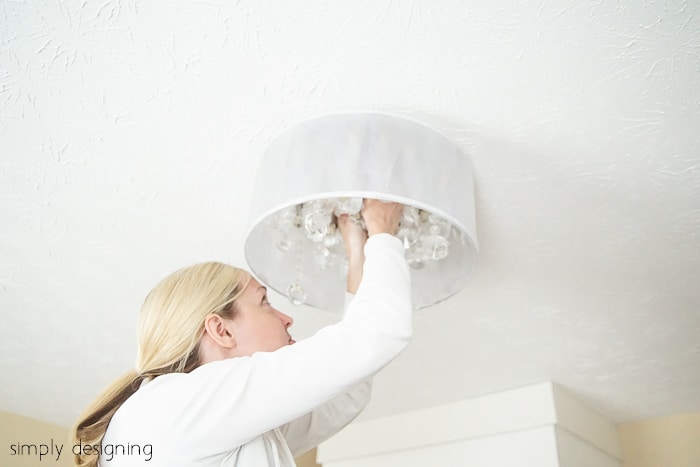 We simply removed our old light fixture and installed our new one.  It was simple to do but it was helpful to have my husband there to help me as well!  I think light fixtures are best hung with two people available.
Once it was in place I hung all the crystals and it just illuminated the room!  This light fixture provides so much light in the room and a beautiful glamorous touch to the space.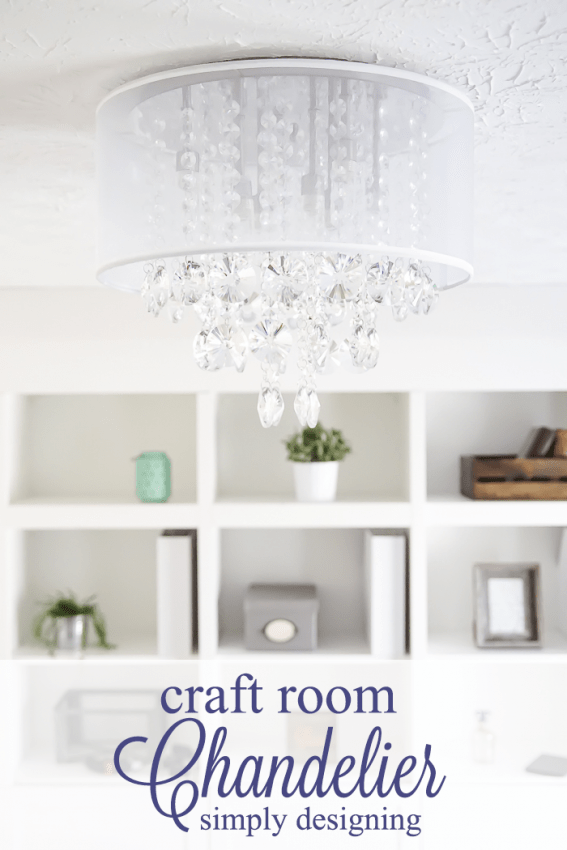 I have a few more upcoming projects to share with you today and more in the future!  Oh, I can't wait!  When I am done with this space it will be truly beautiful and functional I believe!  I think it will be my favorite room in the house.
Check out the whole Craft Room series here:
Play Room to Craft Room : Part 1
Choosing Cabinet Knobs : Part 5
The Perfect Gray Paint : Part 6
Industrial Pipe Leg Desk : Part 7
Industrial Rolling Paint Storage : Part 8
Concrete Industrial Pipe Shelf : Part 9
Until then, you might enjoy some of these fun posts and ideas as well: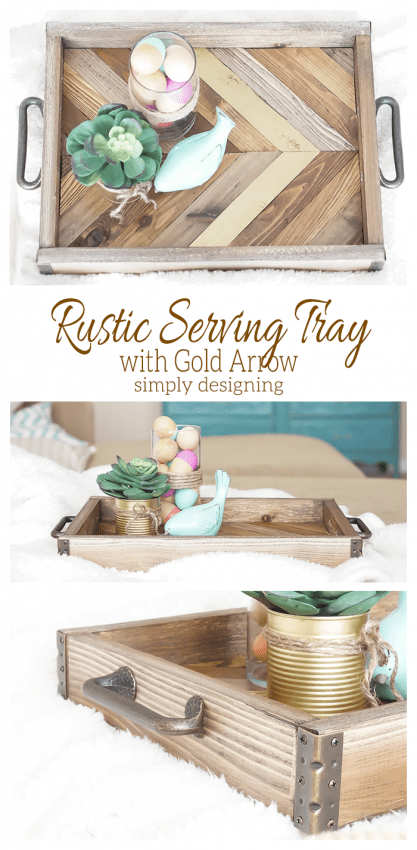 Rustic Serving Tray with Gold Arrow