I love all things spring and summer!  Especially as the weather is beginning to warm up I find I want to to lighten and brighten my world and also bring freshness and newness into my spaces!  Which is why these cute and easy DIY Citrus Fruit Coasters are the perfect spring or summer craft project!  These coasters are adorable, especially with the brilliant neon colors, and they are such an easy way to add a simple splash of color and fun to any gathering (even if the gathering only involves you and an ice cold glass of lemonade!)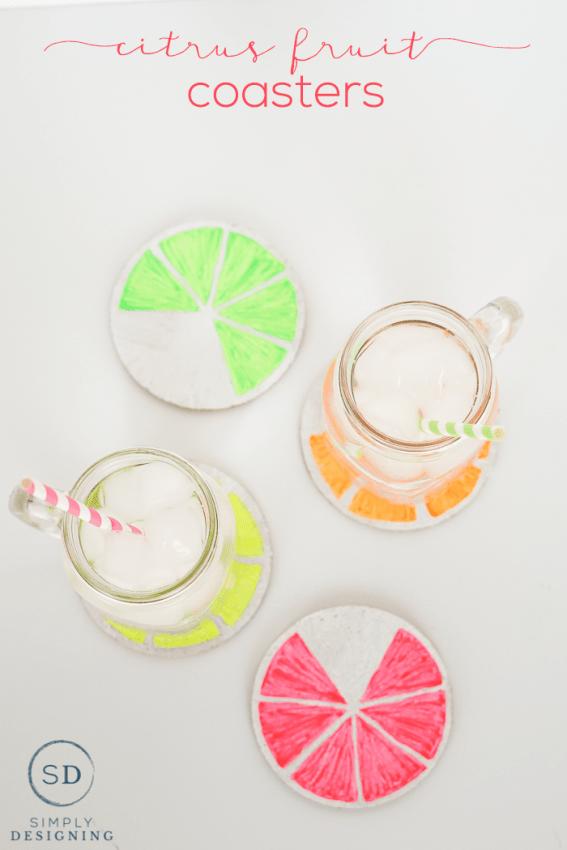 DIY Citrus Fruit Coasters
You can easily create these in an hour or two and I promise, you don't need fancy painting skills, special tools or even a lot of attention to detail to turn ordinary cork coasters into something bright, beautiful and fun!  And the best part of creating something like this is that you can easily customize these to make them your own!  If you have a knack for painting, you can add more detail to these!  Or if you aren't as skilled at painting, you can keep them simple like I did.  You can change the colors to match your home decor or choose to use colors that are spontaneous, bold and even NEON like I did!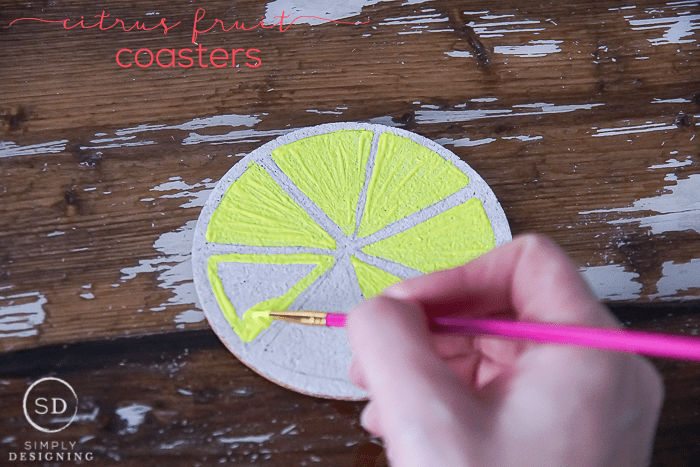 You really have so many options of how to make these your own.  But the most important part is obviously that you just have lots of fun creating it!  Oh and if you have a crafty child, tween or teen, they would have a lot of fun creating these too!  So involve your kiddos in the process and they might even be more inclined to use them when they are done!  (Hey miracles happen right!?)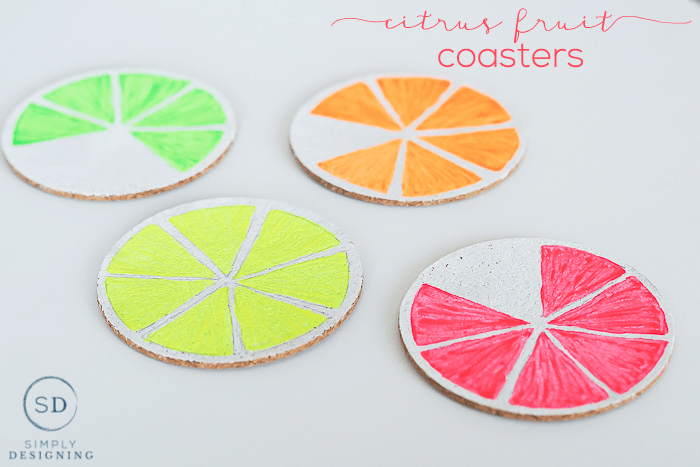 So today I am sharing all of the details on how to create these cute DIY Citrus Fruit Coasters over at Darice's Live Craft Love blog HERE.  SO head on over and take a look!
In the mean time, you might also enjoy these posts: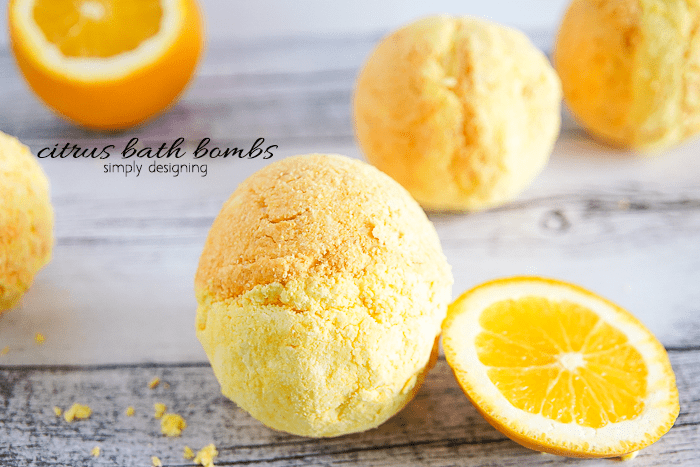 Homemade Citrus Scented Bath Bombs