I love creating but I will admit most of the things I create are for the home, for my kids or a bit on the girly side.  But with Father's Day coming up and a whole host of birthdays coming up over the summer months, I decided to create something for the men in my life.  Something useful but manly.  Something that wouldn't be difficult to customize but that would be a beautiful personalized gift.  So today I am really excited to share a really fun project with you!  Keep reading to learn how to make your own monogrammed DIY Leather Keychain!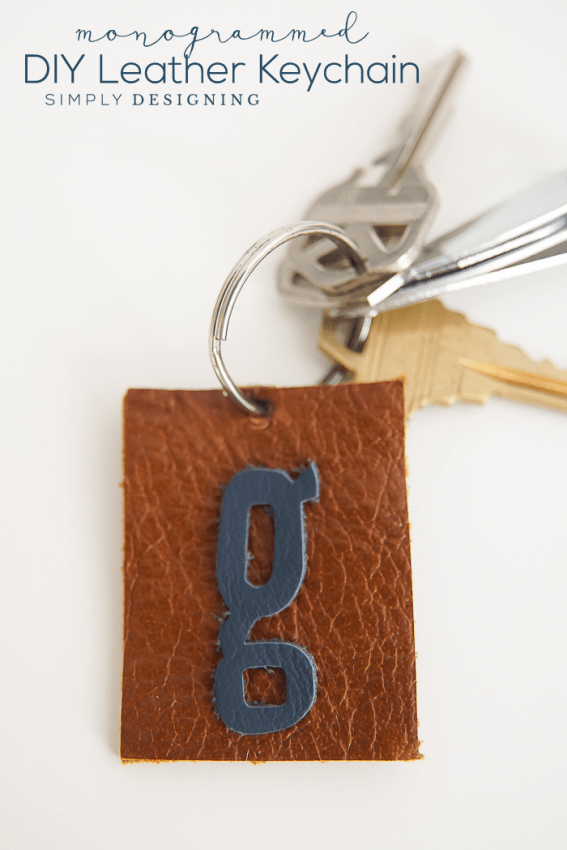 A big huge thank you goes out to Elmer's for making today's post possible.  All ideas, opinions and images are my own.  Affiliate links may be included in this post for your convenience.  
Monogrammed DIY Leather Keychain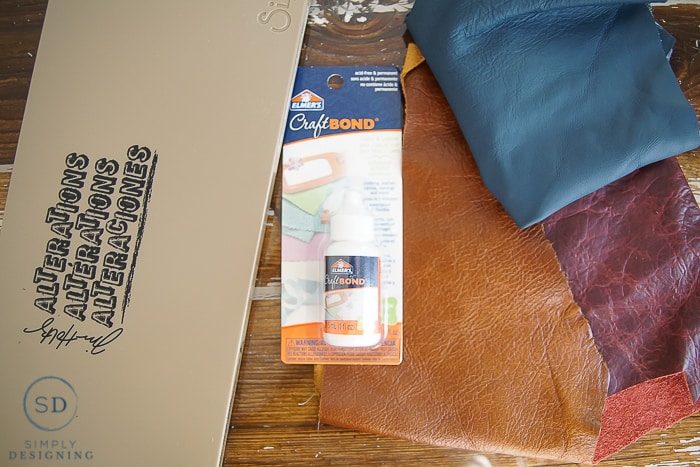 To create a DIY Leather Keychain, you will need:
You can create this project using only scissors, but you know how I like to make things easy, so I pulled out my Sizzix, my alphabet die and a rectangle die and this project became super easy and really quick to make too!  So know that you can make this without a Sizzix, but I used mine because it made it a bit more easy.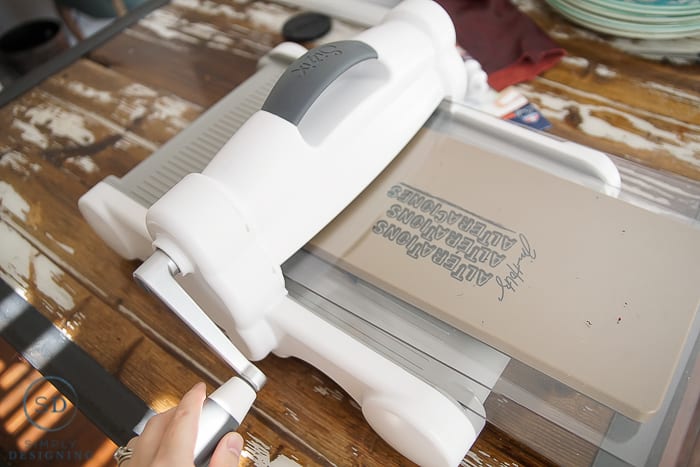 You will begin by cutting out your monogram out of leather.  Be sure you cut this with the pretty side facing the right direction.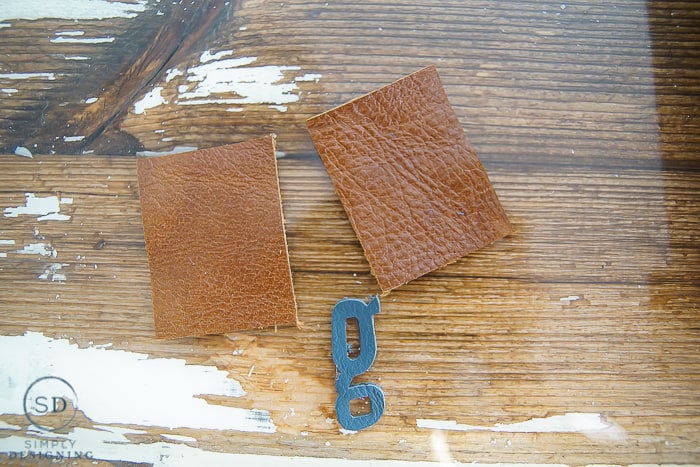 Next you will cut (2) rectangles out of a contrasting piece of leather large enough to fit the letter and a hole.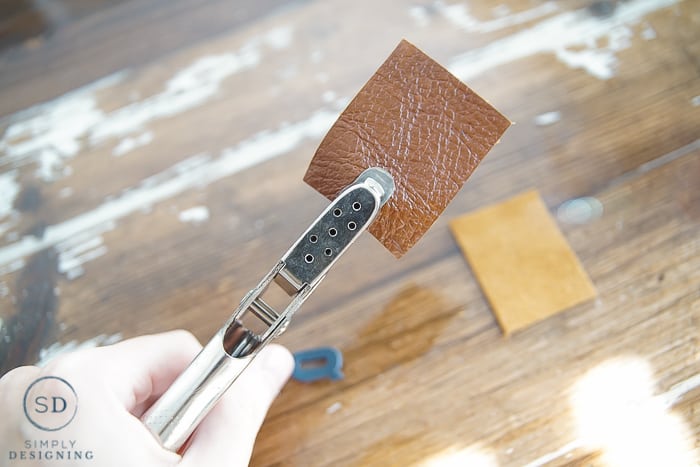 Then I used a hole punch to cut a hole in the top of each of the leather rectangles.  A leather punch would make this easier, but I didn't have one so I used a hole punch and a bit of muscle.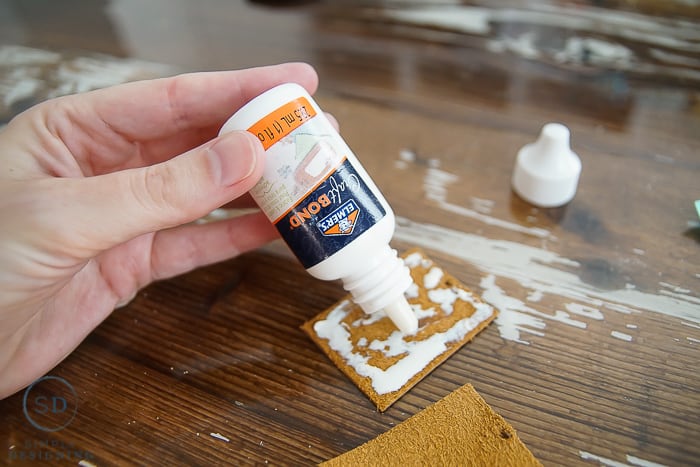 Finally I glued it all together using Elmer's® Craftbond Fabric and Leather Adhesive.  I began by gluing the insides of the rectangle together, and then I glued the letter to the front of the rectangle.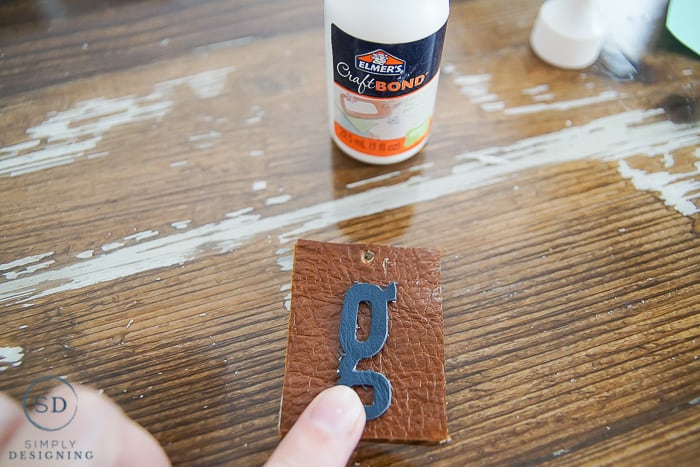 What I love about Elmer's® Craftbond Fabric and Leather Adhesive is that it sets really quickly and there is no mess!  It creates a permanent bond that bonds in about 5 minutes.  So I didn't have to hold the pieces together for very long in order for the project to be complete!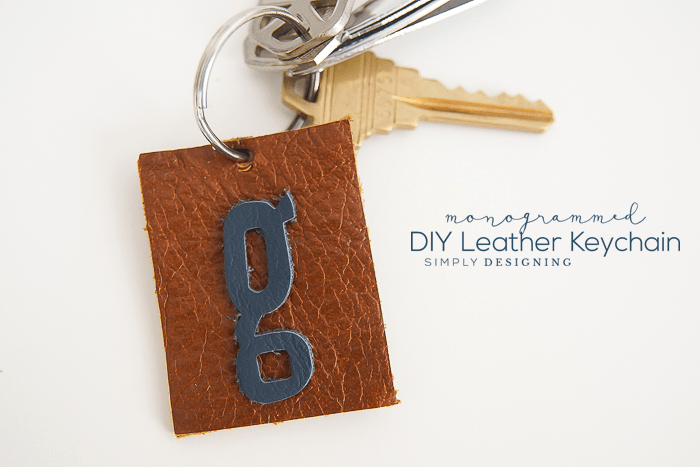 I love this craft for Father's Day, but it would also make a great grad gift, a birthday gift or even just to update your own keychain!  And it is so easy to customize because you can do any letter, any leather color or any design that you desire.  No matter what this goes together easily and looks amazing and is a simple and inexpensive way to create a beautiful handmade gift!