I can't believe that fall is here! That means that Halloween is right around the corner! My kids love Halloween! I think it is their favorite holiday just barely below Christmas! My son loves spooky things (I do not) and loves to be scared (I do not). My daughter loves dressing up (I do not). But I think that everyone can agree that the candy part of Halloween is the best! I do love adding touches of Halloween decor to my home and today I wanted to share how I decorated my entry way for Halloween and I am also sharing this Double Double Toil and Trouble FREE Halloween Printable with you so you can add a bit of fun not-so-spooky Halloween decor to your home too!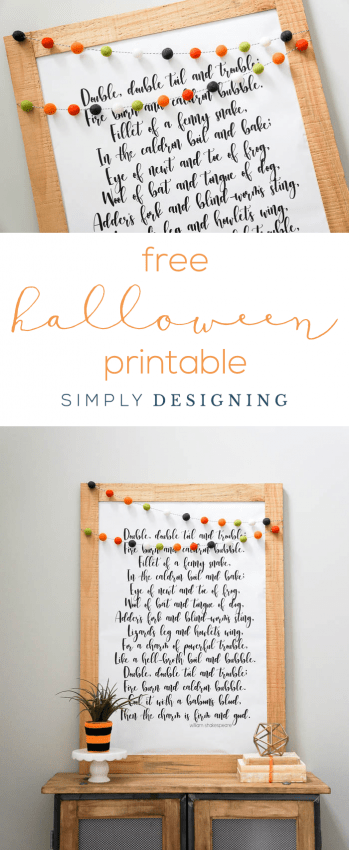 Double Double Toil and Trouble FREE Halloween Printable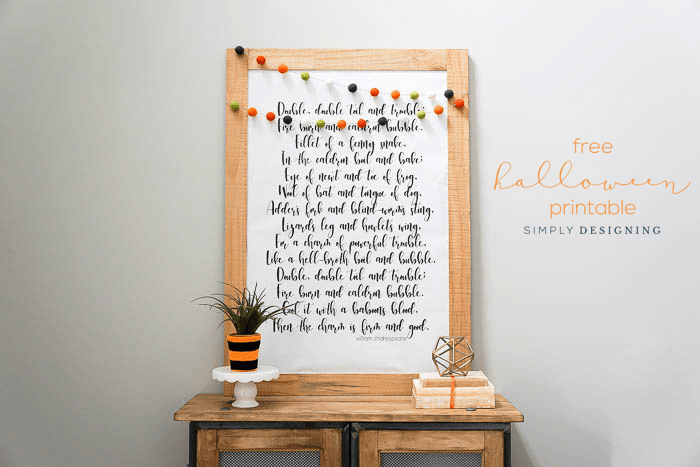 I designed this fun Halloween print as a 24" x 36" print because that is the size of frame I have in my foyer. However, you can easily ask the print shop to size this down for you if you need them to.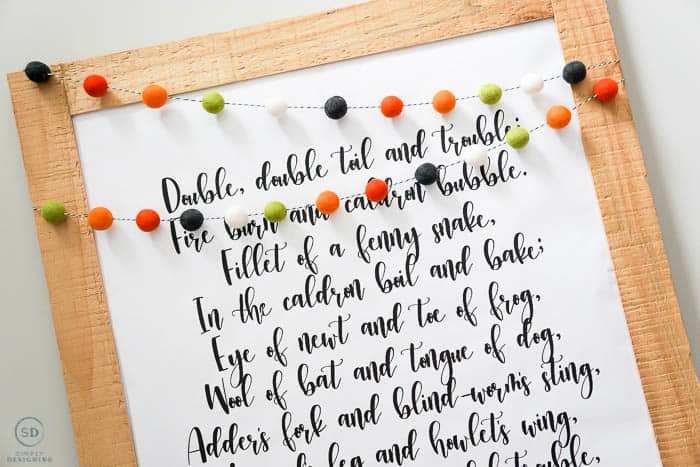 This print is designed as a black and white print so that you can get it printed as an architectural print at most print shops pretty cheap! I sent mine to Kinko's and paid around $5 for it! So it makes this totally affordable Halloween decor!
I added a super cute wool ball garland I bought from The Garland Gal on Etsy across the top of the print (I ordered the Halloween Spooky Garland! Isn't it so super cute!?)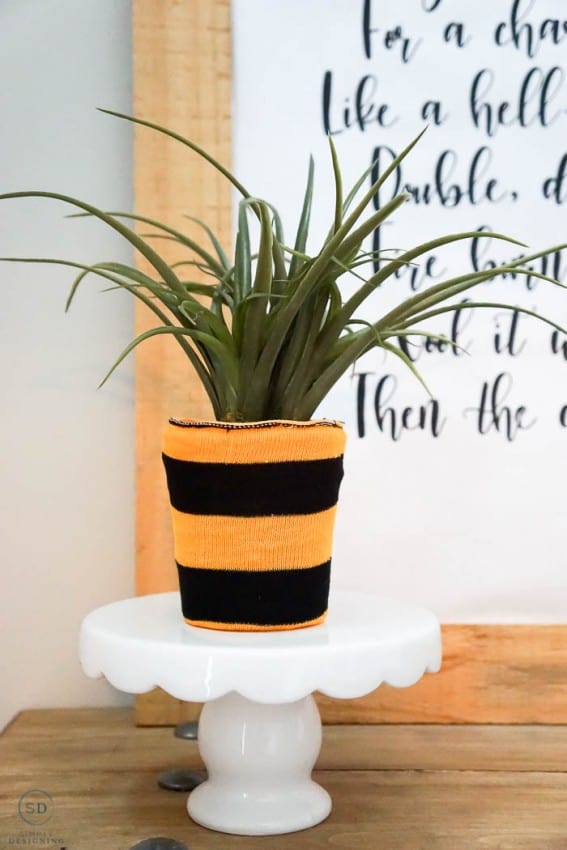 Then I cut an orange and black striped sock I bough at the $1 section in Target and slipped it over the bottom of a vase I already had with greenery in it!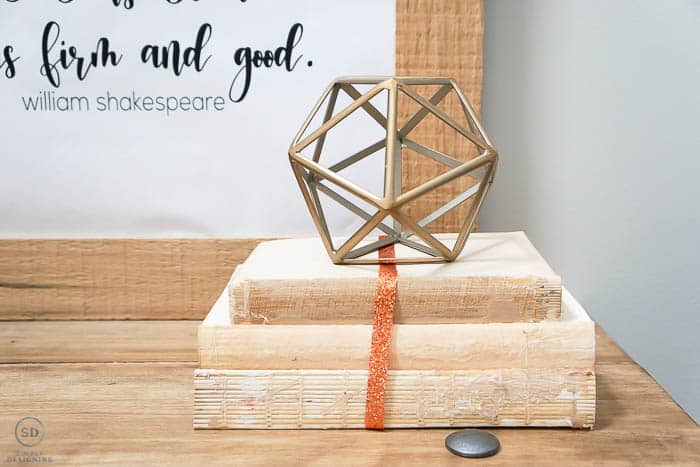 I added a little sparkly orange ribbon to my book stack and within a few minutes, I had a really cute Halloween entry way!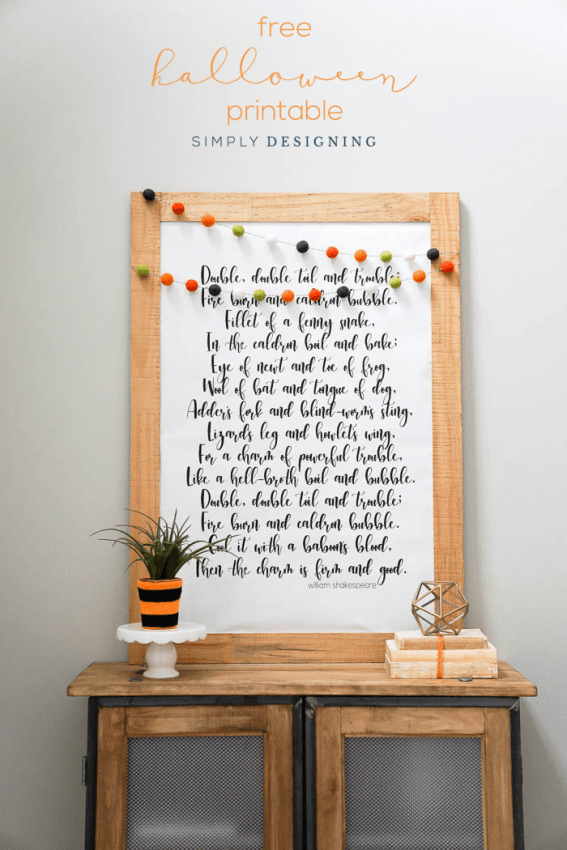 I am giving the print away FOR FREE! Yes it is true. For a limited time I am allowing you to download this printable completely free for personal use only. So snag it while you can! Please note that this is for personal use only. Thank you.
To download this print, simply click the link below and sign up to receive my weekly newsletter. You will almost immediately be sent an email with a link to my printable library and the password you need to access it! Every week when I send my newsletter out, I resend the password so don't worry, you only need to subscribe once to get all the insider access to my free printable library!

You might also enjoy: