This is a sponsored conversation written by me on behalf of Hobby Lobby. The opinions and text are all mine.


It's no secret that I love both industrial and farmhouse decorating and I love tobacco baskets too, so today I decided to try my hand at a little farmhouse decorating with tobacco baskets and I am excited to share how it turned out! For a very long time, I have had a large picture frame in my front entry and I love creating free prints for it. But I decided to switch things up this spring and set my large frame aside for a few months to do a little farmhouse decorating in my front entryway. I love that I feel like I can leave this up all spring and into the summer without needing to change a thing! It just screams spring farmhouse to me and I love it so much.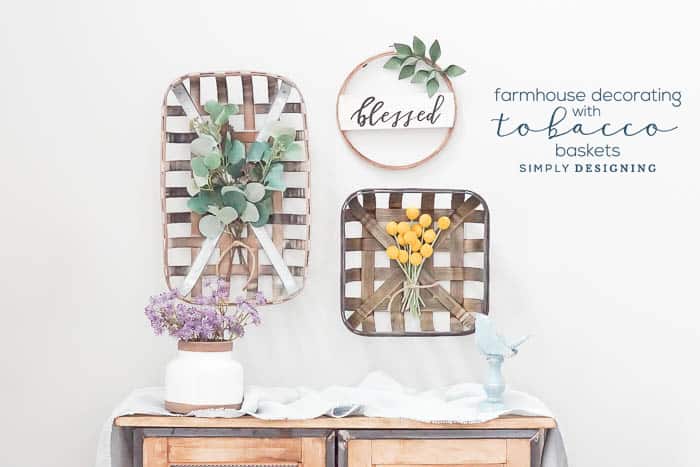 Almost all of the items on this new wall and cabinet are from the Spring Shop section at Hobby Lobby!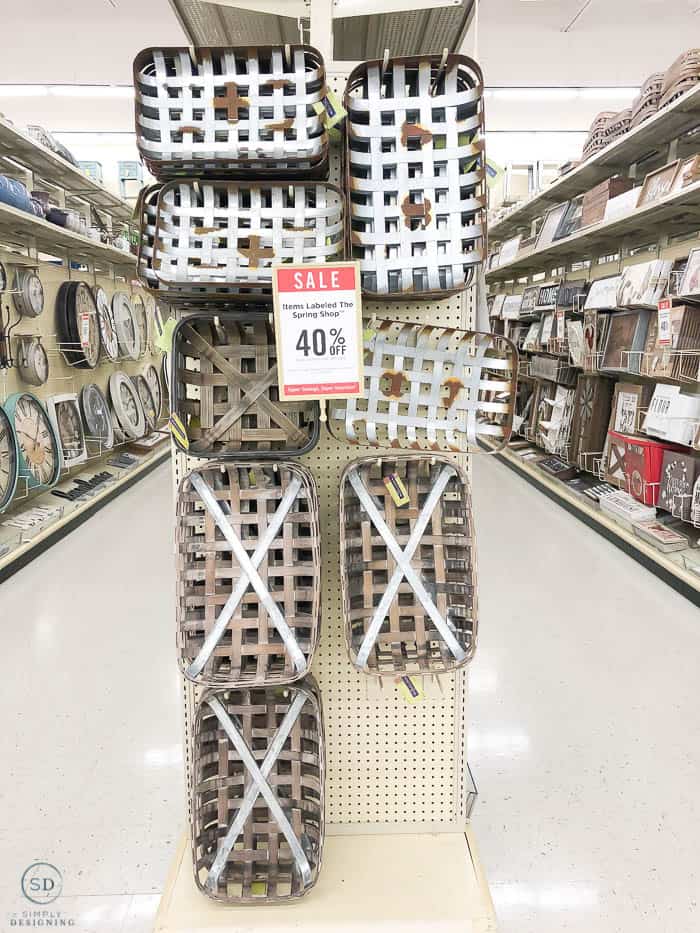 The tobacco baskets, the hoop sign, the cute bluebird, the vase and the light blue fabric runner were all found there. Then the flowers and greenery I found in the floral department at Hobby Lobby. I love all the new items they have in their Spring Shop this year!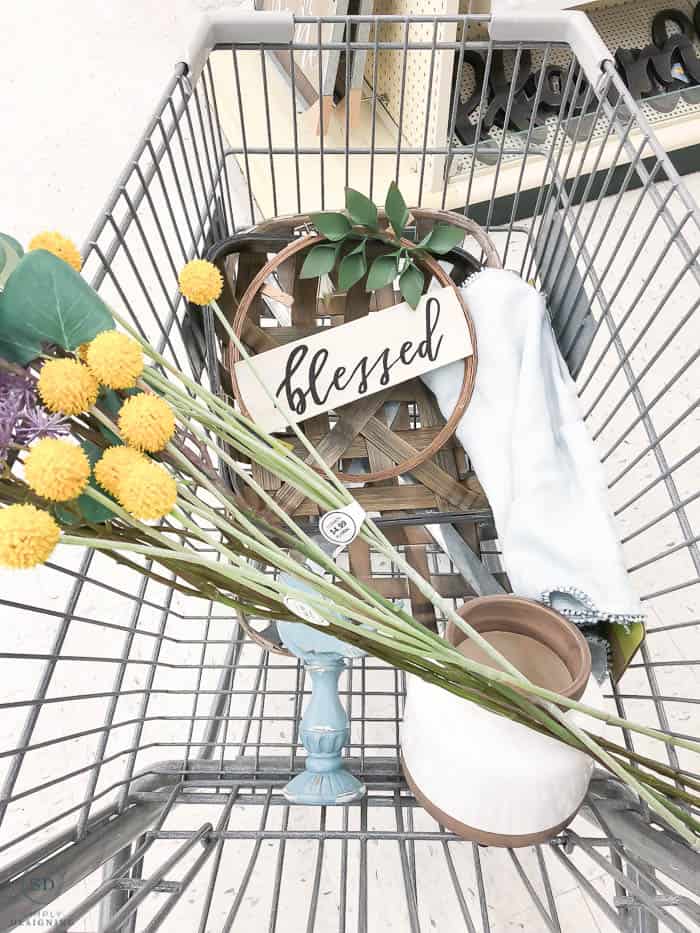 It is full of so much inspiration and I had so much fun shopping there the other day.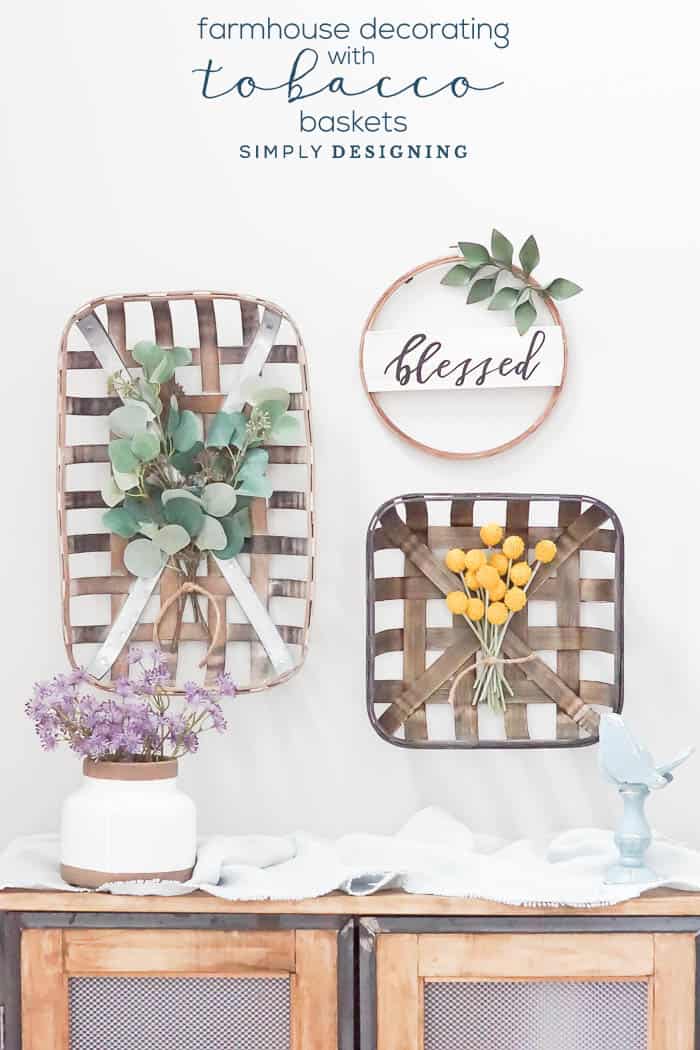 Farmhouse Decorating with Tobacco Baskets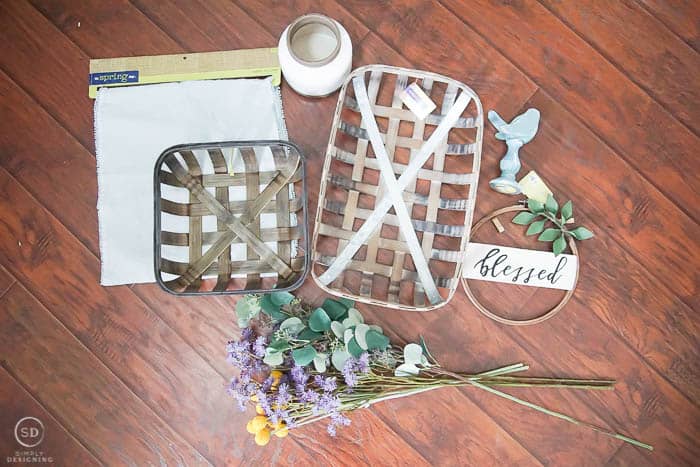 I knew I had a large space to fill, so I grabbed two different tobacco baskets and a cute hoop sign.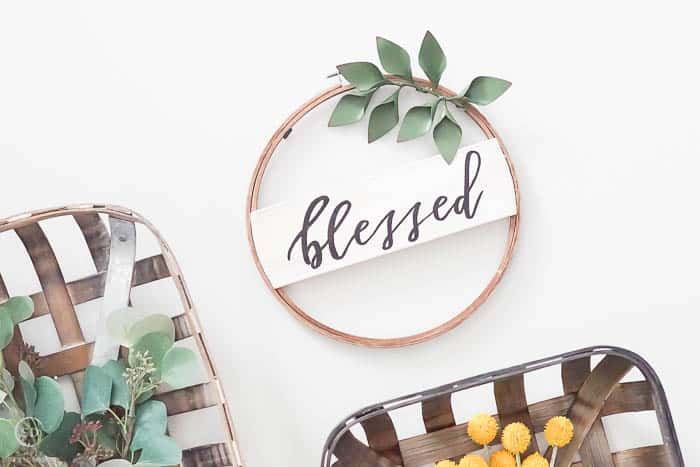 I knew that these three items would create the base for a beautiful vignette to help welcome guests into my home. I found a lovely light blue table runner that I snagged to put on top of my dresser to add some color and to soften the space up a bit, and found a cute little wood bluebird decoration and the ceramic vase from the Spring Shop as well! I love having a simple yet beautifully decorated home and I feel like these items allow me to have a natural and warm feeling while still having so much style too!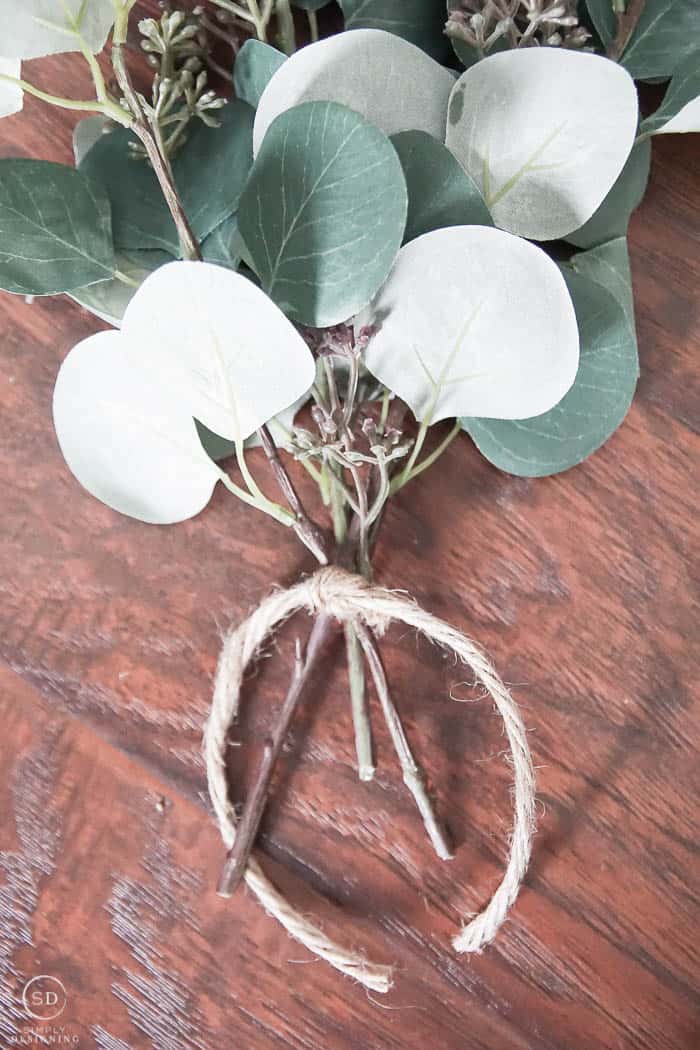 I grabbed 1 bunch of greenery that reminds me of Seeded Eucalyptus, 3 bunches of purple flowers that remind me of Verbena Bonariensis, and 2 stems of yellow flowers that look like Craspedia Billy Balls. I cut the greenery and tied it together with a piece of jute. Then I cut the yellow flowers and tied those together with a piece of jute too.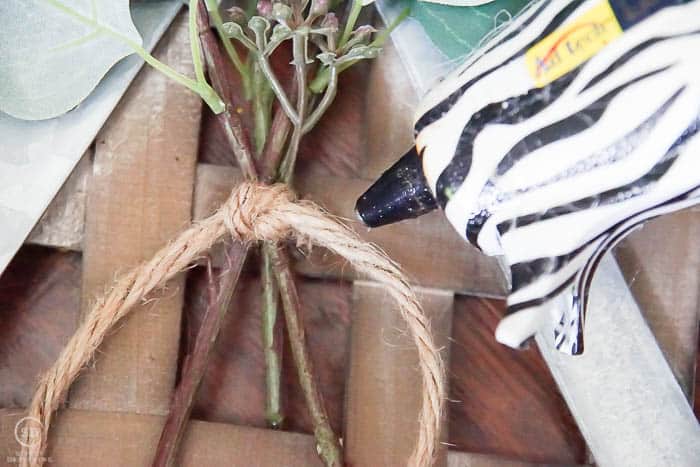 I used hot glue to attach them to the inside of the tobacco baskets. I simply put a nail in my wall for each tobacco basket to hang on. I hung the hoop wreath on a nail too.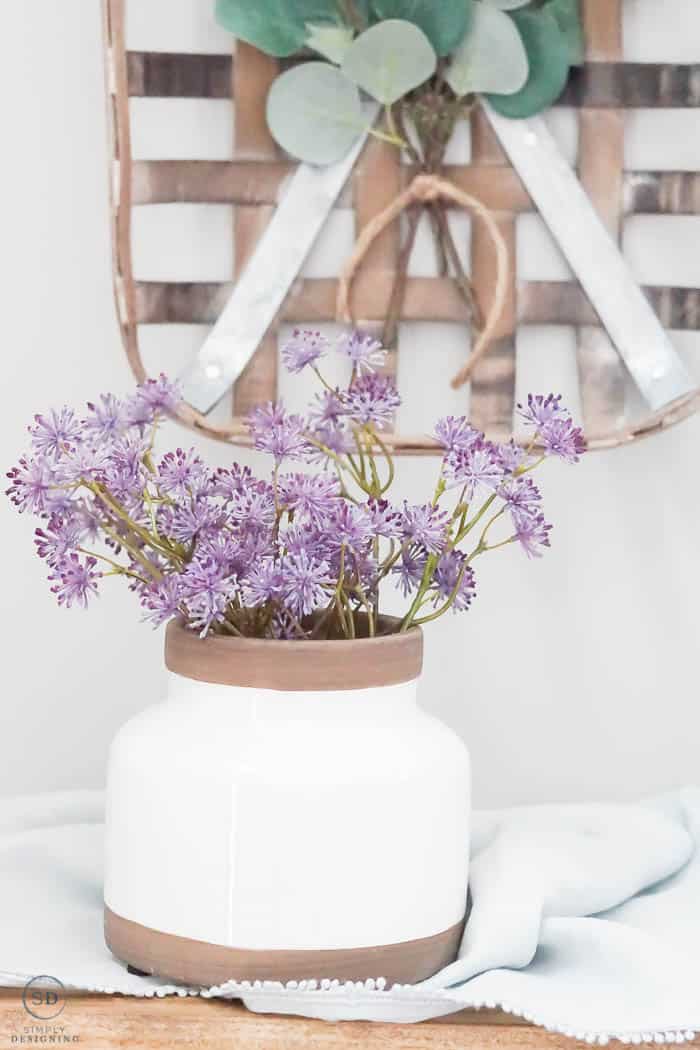 I cut the purple flowers and put them in the white vase and put my bluebird in place.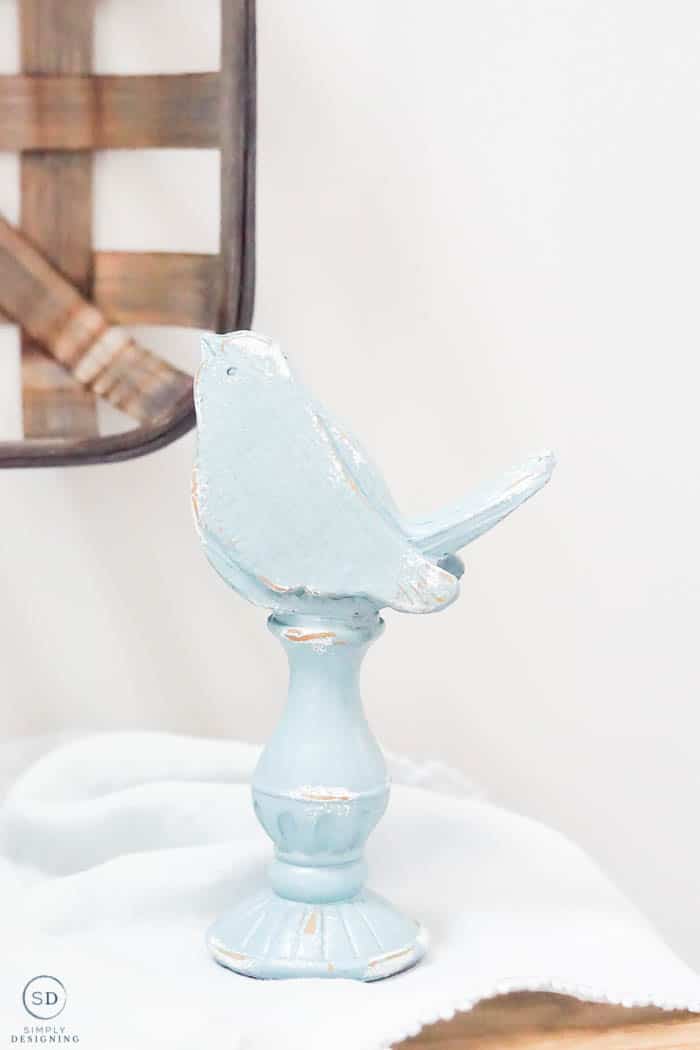 My whole vignette came together in about an hour and I absolutely LOVE how it looks!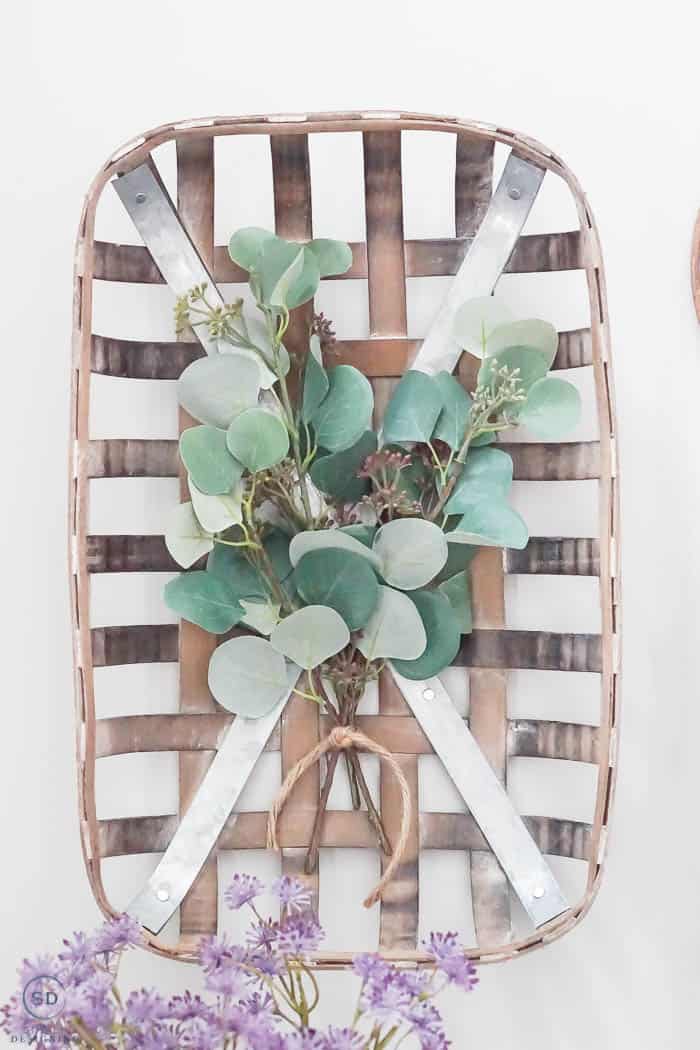 Farmhouse decorating with tobacco baskets doesn't have to be difficult or expensive. But it can be really beautiful and I am really in love with how this turned out!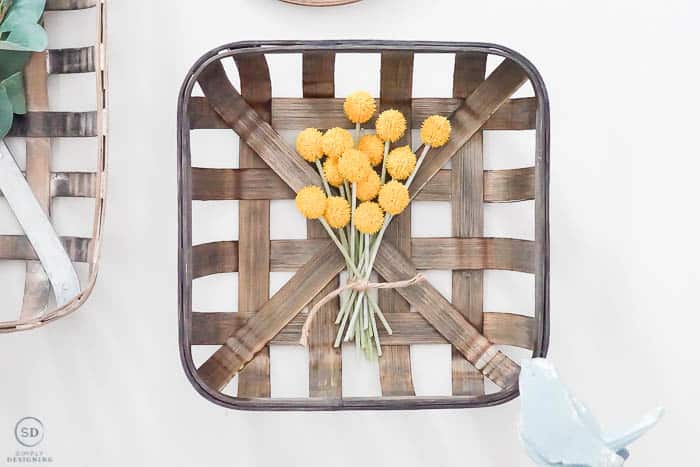 To try your hand at farmhouse decorating with tobacco baskets, shop this look here:
Blessed Hoop Decoration
Vase
Blue Table Runner
Purple Flowers

Be sure to grab a coupon for Hobby Lobby when you go there to buy your supplies!
Do you like to change out your decor for the seasons?
You might also enjoy: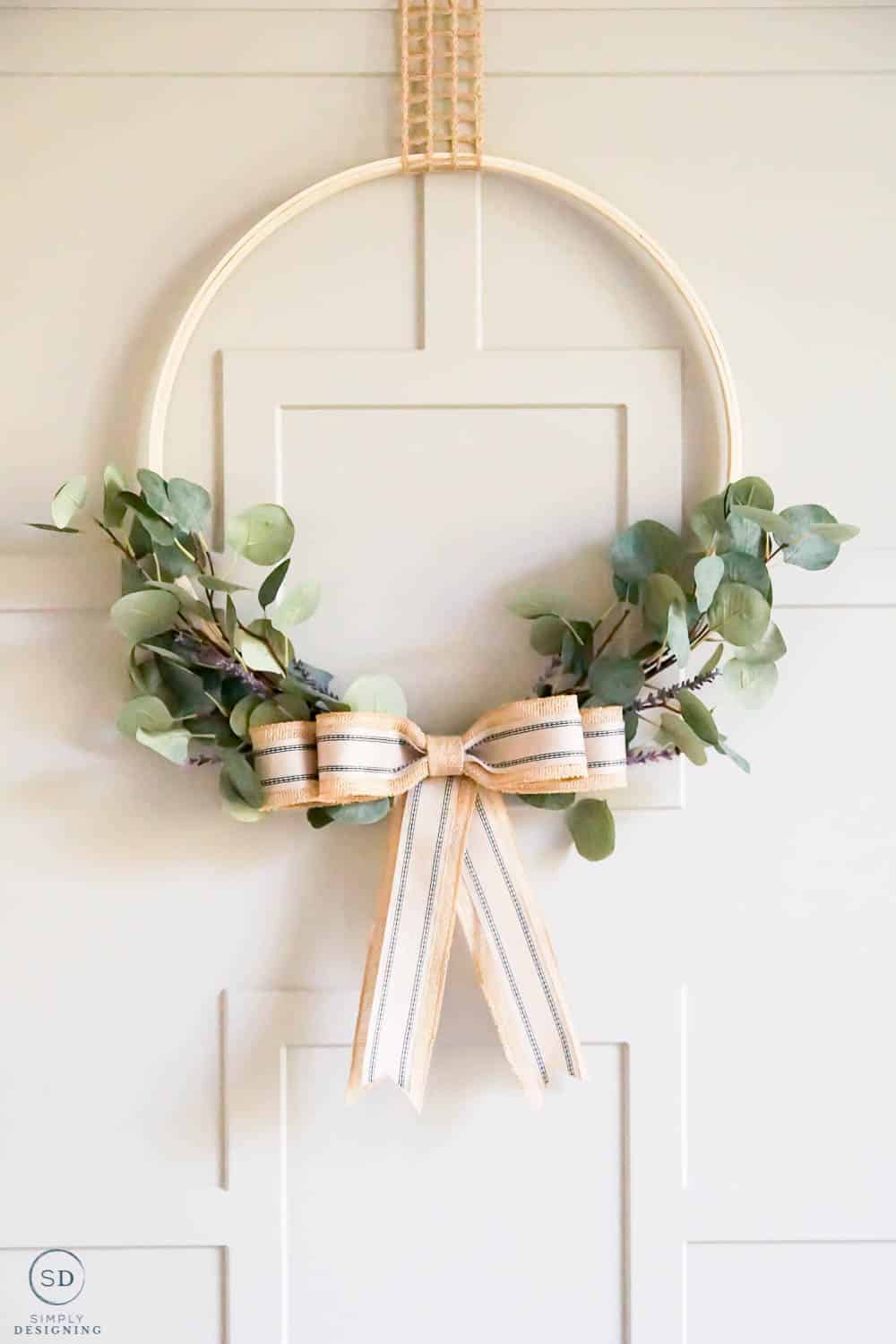 Budget Friendly Farmhouse Decor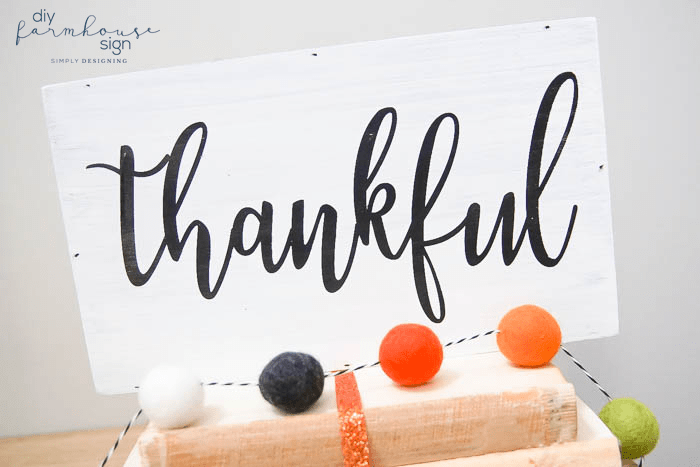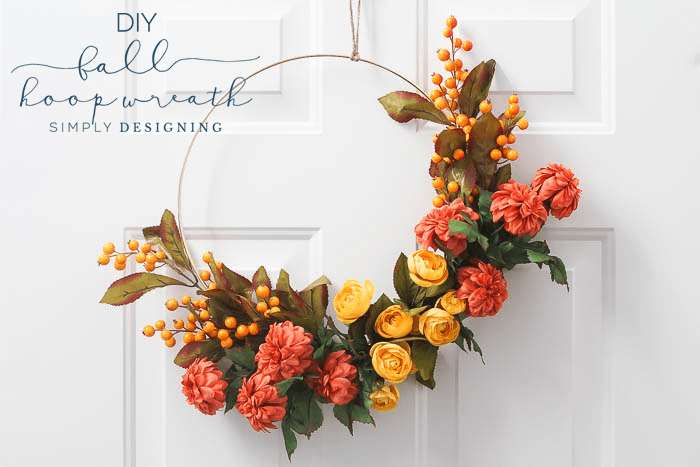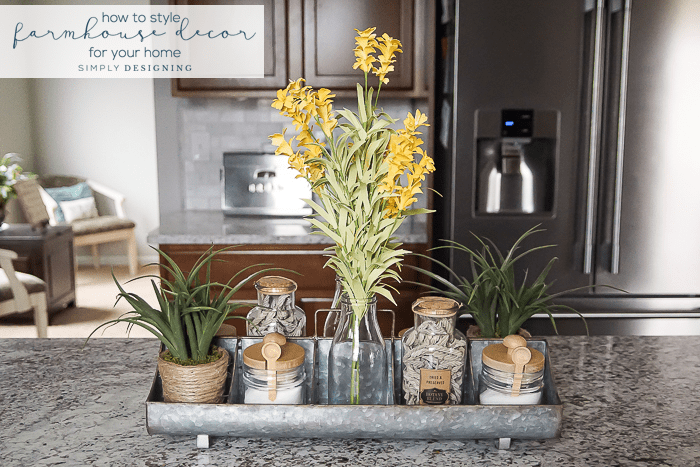 How to Make Farmhouse Decor for your Home
This is a sponsored conversation written by me on behalf of Hobby Lobby. The opinions and text are all mine.
Comments submitted may be displayed on other websites owned by the sponsoring brand.