Every Halloween my kids beg to carve pumpkins and every year I absolutely dread it!  Trying to cut through a big thick pumpkin with a teeny tiny bendy knife at the speed of a snail drives me absolutely nuts.  Thankfully my husband loves to carve pumpkins.  But over the years, as our family life has gotten busier, and one carved pumpkin will no longer suffice our two kids, we both have started to not enjoy carving pumpkins as much as we used to.  Thankfully, this year, I have a solution!  I have finally figured out how to carve a pumpkin in 15 minutes, or less!  From start to finish.  No joke.  Seriously!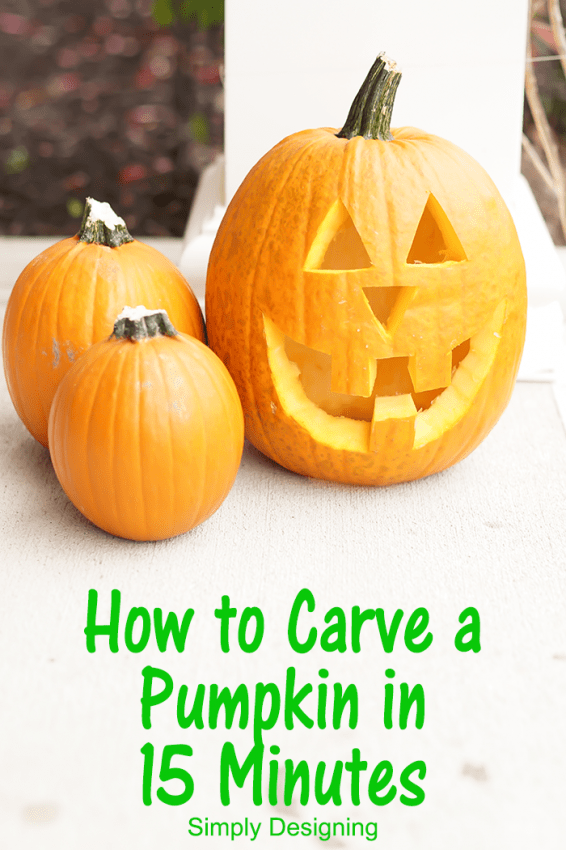 Now this pumpkin won't win any pumpkin carving contests as far as creativity goes, but that is not my goal.  My goal is to have a lighted pumpkin on my front porch on Halloween night for my children to enjoy.  And this pumpkin certainly gets the job done and done quickly!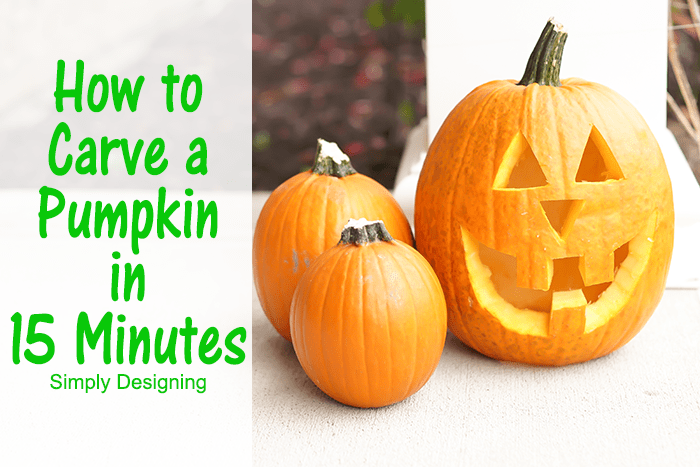 How to Carve a Pumpkin in 15 Minutes
I chose a medium sized pumpkin for this project.  If you choose a really large one, it may take a bit more time to clean out the inside.  But for my pumpkin, start to finish, took 15 minutes: tops.
Check out this super short video (about 20 seconds) to show you really how quick and simple it was to carve a pumpkin!
Isn't that amazing!?  Seriously, my pumpkin-carving life is forever changed!  I will be carving my pumpkin every year with power tools like this
Rockwell Sonicrafter F30
!  It was so fast and so simple!  And it really turned out quite well.
Rockwell sent me this Sonicrafter F30 for purposes of this blog post, and the best news is is that I get to give one away to you today too!  Woot woot!
The Sonicrafter F30 is a corded multi-tool that is perfect for all sorts of DIY projects.  It accepts other brands of accessories and has variable speed control.  And even if you don't do a lot of DIY projects, this is perfect for carving your Halloween pumpkin!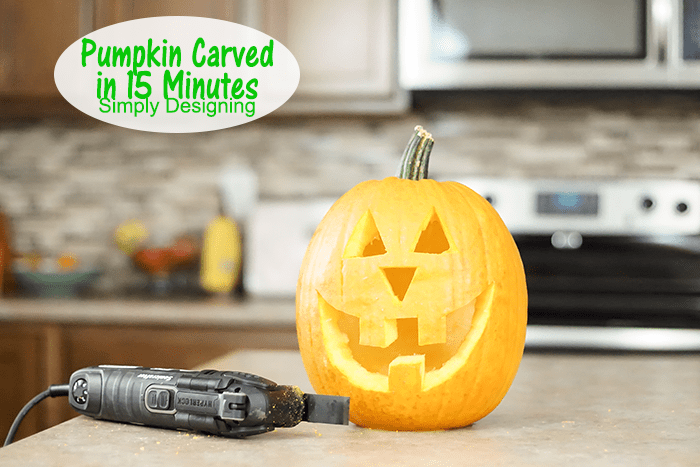 And the best part is is that you can enter to WIN a Rockwell Sonicrafter F30 today!  Woot Woot!
So just want until the Rafflecopter fully loads and then enter to win!
*Winning entries will be verified.  This giveaway is in no way affiliated, administered or endorsed by Facebook, Pinterest, Twitter or Instagram.  No information will be disclosed to Facebook, Pinterest, Twitter or Instagram by entering this giveaway.  No purchase necessary to win.  Odds of winning are based on number of entrants.  Winner for prize package will be chosen randomly through Rafflecopter.  Giveaway will run from October 8, 2014 until October 16, 2014 at 6:00am EST.  Winner will be announced on October 16, 2014 in this blog post and the winner will need to respond within 48 hours of announcement via email to claim their prize or another winner will be chosen.  Winner must be 18 years of age or older and a US citizen with a US mailing address in order to win.  Winner is responsible for paying any necessary taxes on winnings.  All prizes will be mailed / emailed / fulfilled by the sponsor and the blog owner(s) involved are not held responsible if the prize is not fulfilled.  A list of winners may be requested after the giveaway has ended.  Please email me with any questions or to obtain additional information at: [email protected]