Boy, the summer months just got away from me!  I had so much fun spending the days together with my kiddos, spending weekends as a family, and going on a few too many trips.  But the adjustment back to reality has been harsh.  Over the summer my baby started to become really mobile.  REALLY mobile.  So while I am missing my big kids being home and helping with the baby so that I can do things like go the the bathroom in peace...I know it is good for them to be back in school.  It's a new year, a new school and they are loving it!  And I am at home trying to get back into the swing of work, life and a very mobile and curious baby!  So while my baby was napping today, I decided to take a few moments to do something creative!  This free home decor print idea has been on my mind for a long time and I am thrilled that I finally had time to design it!  I love botanical prints and I have even had some of my blog readers ask for a botanical print, so I thought I would create one to give to you for free!  Botanical prints are so pretty and this free home decor print is just one of my favorites.  Keep reading to download this for yourself below.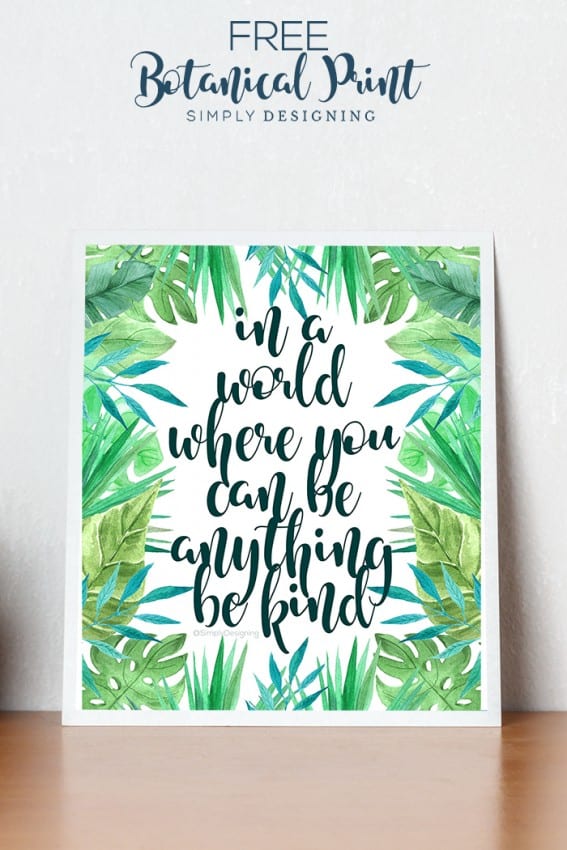 Botanical Prints for Home Decor to Download
This print is designed as an 8.5" x 11" print but there is enough room around the outside that you can easily trim this to be an 8x10 print if you prefer!  You can print this at home or send it to a shop!  Either way it is full of big beautiful botanical leaves and I just adore it!
So fun huh!?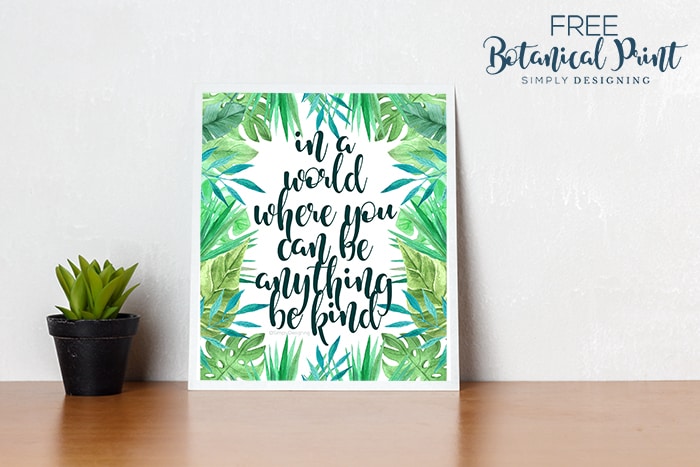 I am giving the print away FOR FREE!  Yes it is true.  For a limited time I am allowing you to download this printable completely free for personal use only.  So snag it while you can!  Please note that this is for personal use only.  Thank you.
To download this print, simply click the link below and sign up to receive my weekly newsletter.  You will almost immediately be sent an email with a link to my printable library and the password you need to access it!  Every week when I send my newsletter out, I resend the password so don't worry, you only need to subscribe once to get all the insider access to my free printable library!  

You might also enjoy: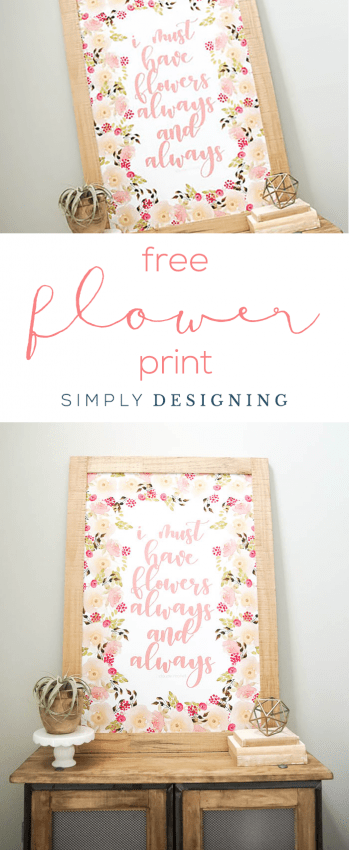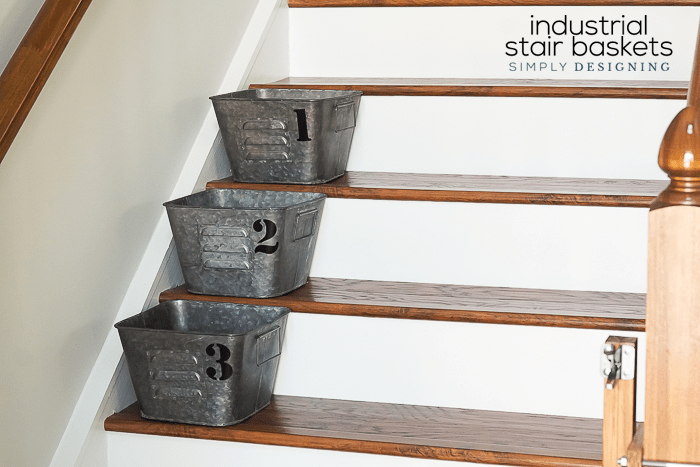 Numbered Industrial Stair Baskets