My kids love Halloween and they love glow in the dark anything!  So I am really thrilled to be able to collaborate with AdTech on this really neat Glow In The Dark Halloween Necklace! Thanks AdTech for making this post and video possible today!  I recently found out that Glow in the Dark Hot Glue exists and knew this would be so fun to work with on a Halloween project!!  So I grabbed my glow in the dark glue sticks, my hot glue gun, and a few other simple supplies and went to work creating this really fun Glow in the Dark Halloween Necklace!
 Glow in the Dark Halloween Necklace
Isn't that so fun and simple!?  I love how it turned out and my kids are already wearing them even though we aren't close to Halloween!  And I won't lie, my kids keep testing out the glow in the dark glue and it really honestly works great!  See my above photo, that I took, but it really looks so cool in person too!  Glue in the dark hot glue is so much fun!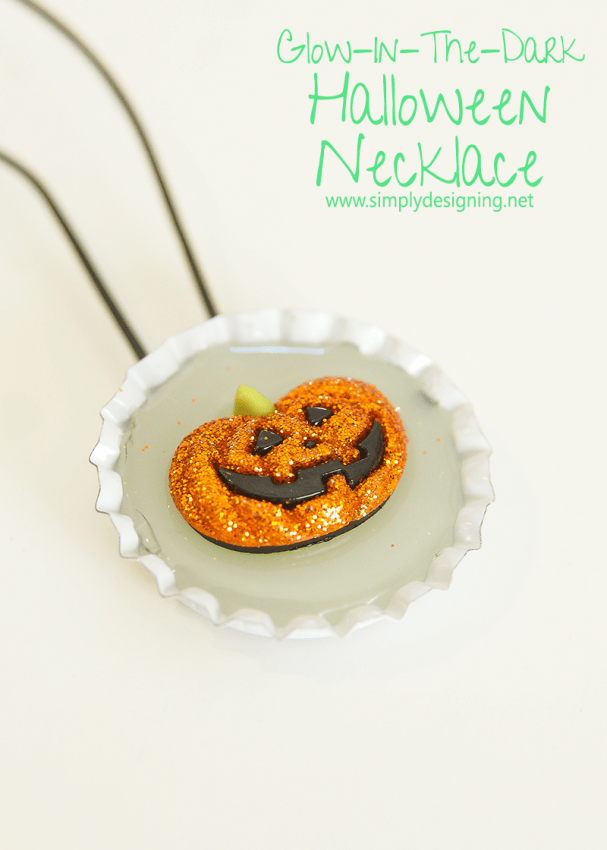 You can of course use any little items for the center, but we just thought these sparkly pumpkins were so super cute!  And my kids fell in love with them!
Happy Halloween Crafting!