I am really excited to share this project with you today!  I love hot cocoa and hot cocoa on a stick is even better!  You add sprinkles to it and it might just be the best thing that exists!  Yum!  Today I am sharing how simple and easy it is to create these beautiful treats!  I also love how easy hot cocoa on a stick makes it for my kiddos to make hot chocolate themselves (I'm all about self-sufficiency!)  And the sprinkles, well they are just fun...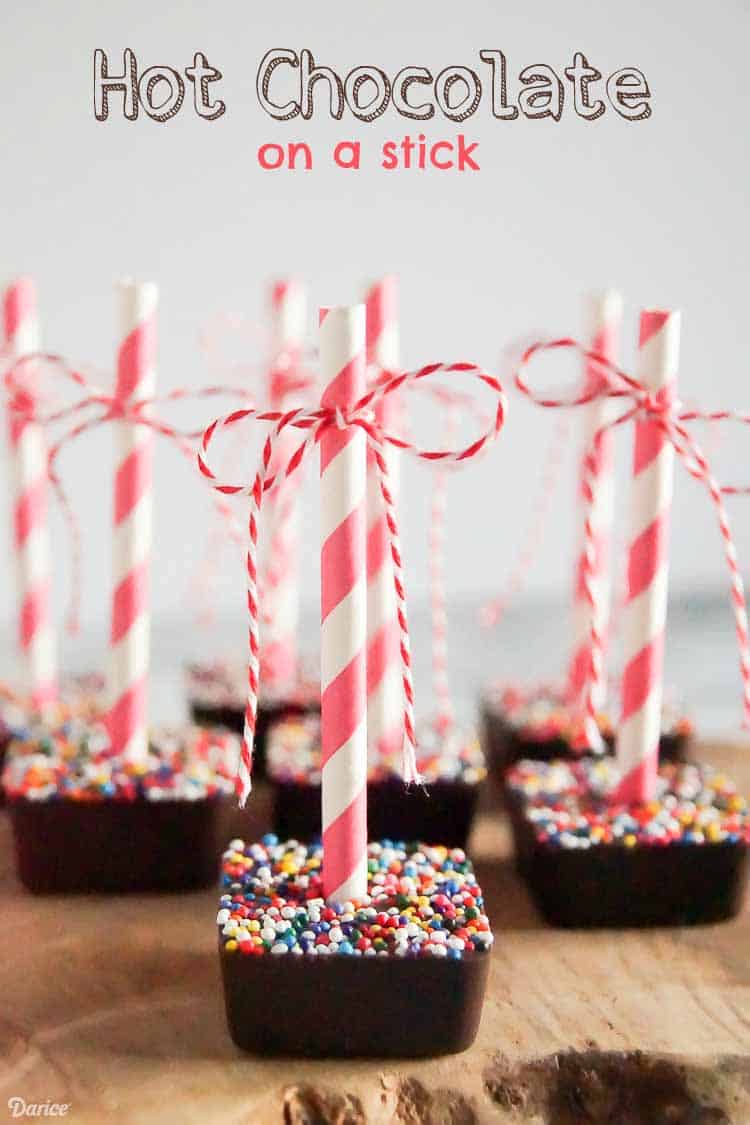 This recipe is fun and simple and it only takes a few ingredients to make!  The sprinkles are of course optional, but who wouldn't want sprinkles!  My kids thought it was especially cool to have sprinkles in the hot chocolate!
I love making a bit batch of these and keeping them on hand for guests, my kids or their friends.  They are also really fun to give away as gifts especially during these cold winter months!
You can find the full recipe for hot cocoa on a stick and tutorial with a bunch of other fun pictures on the Live Craft Love Darice blog HERE.