You can never go wrong beginning a new school year by giving your kid's teachers a little gift!  But don't be worried, the gift does not have to be expensive or time consuming!  I love to find simple and useful gifts to give that are inexpensive too!  And I've created a free printable so that you can personalize this gift too!  On my kid's teacher's wish-lists are always hand sanitizer and soap.  They always need more soap and sanitizer for the classroom and these are inexpensive items then are easy to donate.
So check out my easy Hand Sanitizer Teacher Gift with Free Printable!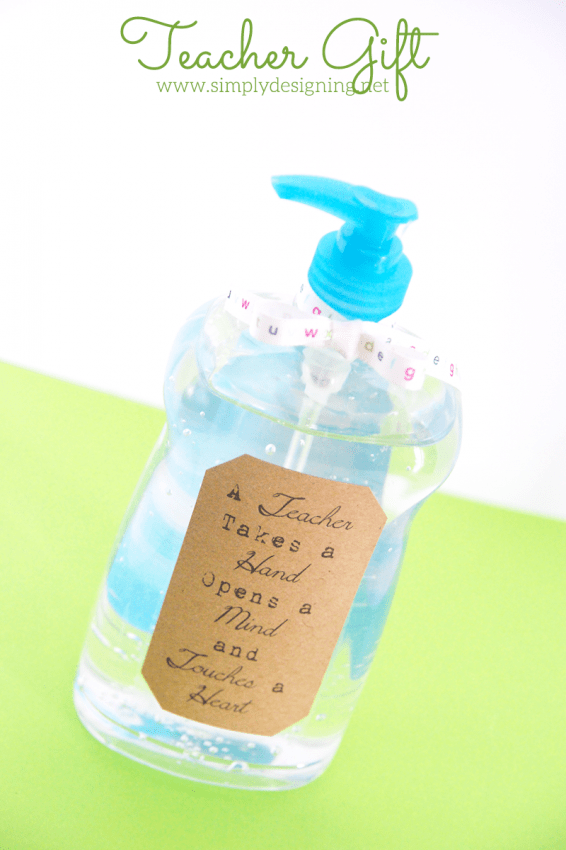 I picked up a huge bottle of hand sanitizer from the store for about $3 and then I simply removed the existing label from it.   Goo Gone is great for getting sticky label residue off of bottles like this.
Then I created a cute printable for this project!  Last year an amazing friend and fellow blogger created a really fun chalkboard label for a teacher gift (check it out here) and I loved the saying.  So this year I used that as my inspiration for this label!
(downloaded file is without watermark)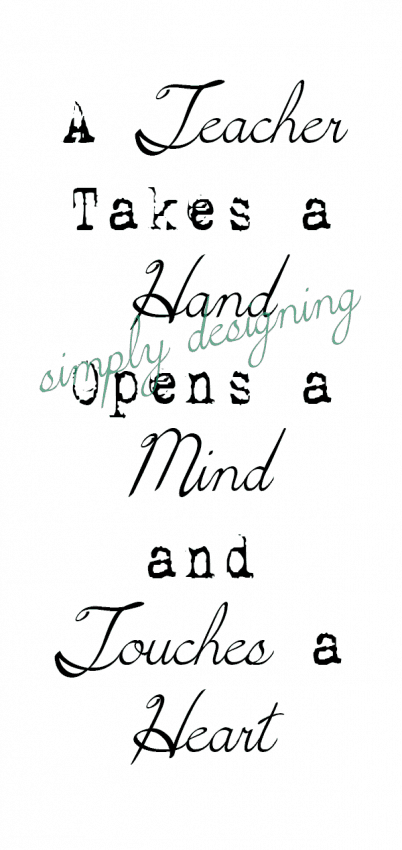 I printed this on Adhesive Kraft Paper (affiliate) but you can print this on any type of paper.  If it is adhesive it saves you the step of gluing the paper onto the bottle, but it really isn't that difficult either way.
So download your free teacher printable, print it, and adhere it to your bottle!
You can add a cute ribbon to the top of your bottle if you like and that's it!  You are ready to give this fun hand sanitizer teacher gift to any teacher in your life!