A few months ago I shared with you one of my favorite cleaning tools, the HomeRight SteamMachine Plus! This machine is amazing and I showed you How to Clean Tile Floors with it! But this SteamMachine Plus can do so much more then simply clean floors. It can steam clean nearly anything! And so today I am really excited to show you How to Clean a Shower with a steamer!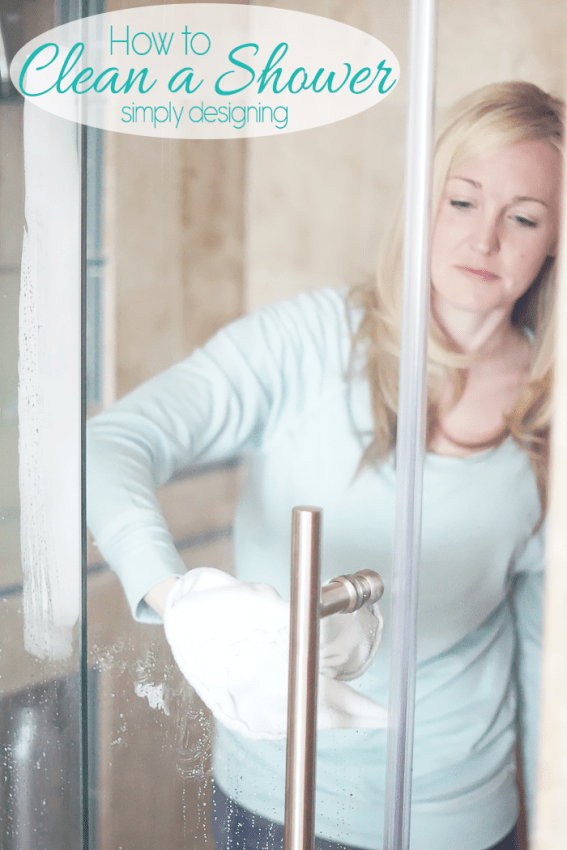 A big huge thank you goes out to HomeRight for making this post possible today!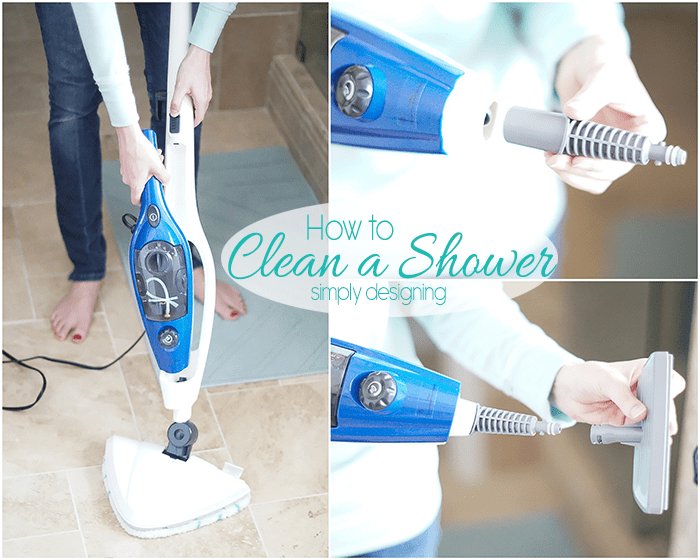 I love that my HomeRight SteamMachine Plus works as an upright steam mop, but that I can remove the main part and use it as a handheld steamer too! You simply remove the handheld portion, attach the squeegee attachment meant for cleaning glass and showers, turn the steamer on and let it heat up!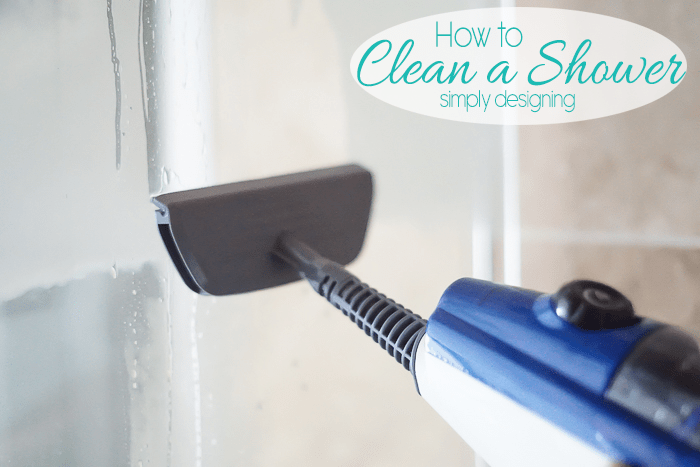 I actually am unable to typically clean my shower myself. Using any sort of chemical in an enclosed space gives me the worst migraines. So I love that using my steamer in the shower is a chemical and fragrance free way to clean my shower. And I can actually do it without getting sick!
Wahoo! Wait...don't tell my husband that... 😉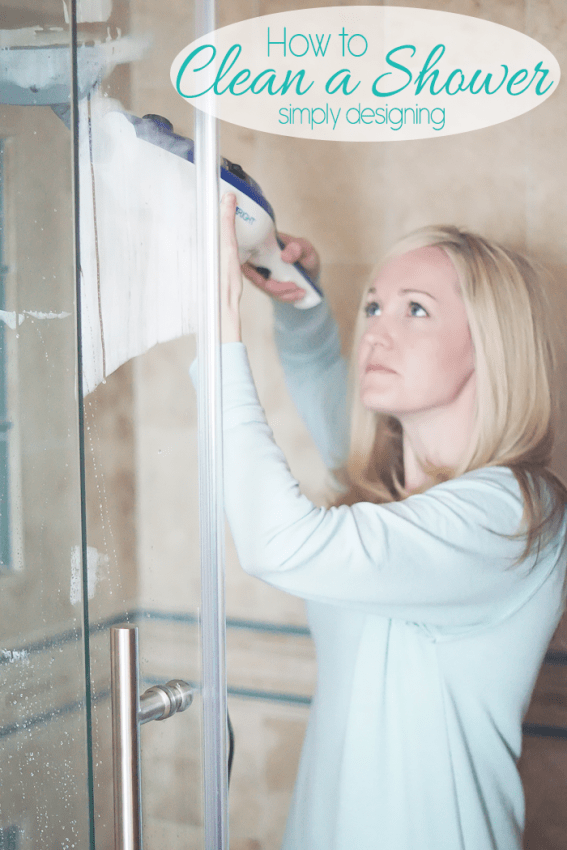 Once my SteamMachine Plus was heated up, I began to steam my shower clean! I began with my new Glass Shower Doors because they had a bit of hard water stains on them. I was actually a bit skeptical, thinking that there is no way a steamer would remove the hard water stains...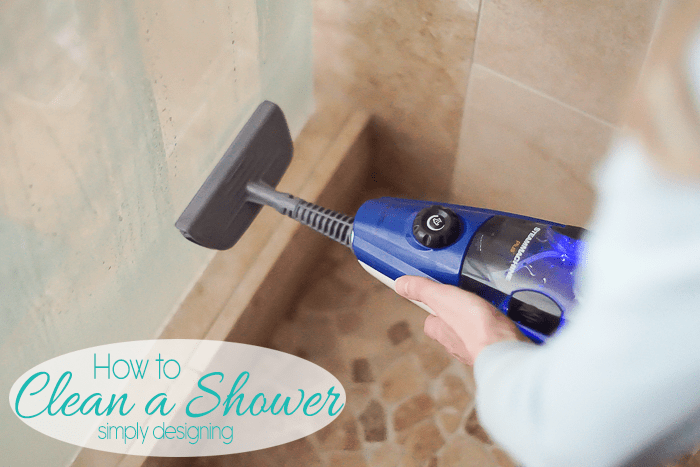 But I was completely incorrect!
The HomeRight SteamMachine Plus blew right through the hard water stains and soap scum and had both my shower doors and my tile shower sparkly clean in only a few minutes!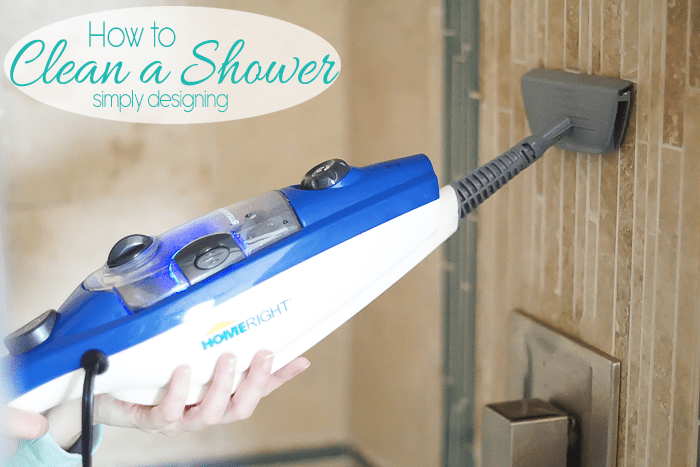 After I was done steaming my shower clean, I simply used a microfiber cloth to wipe my shower doors down and my shower looks amazing!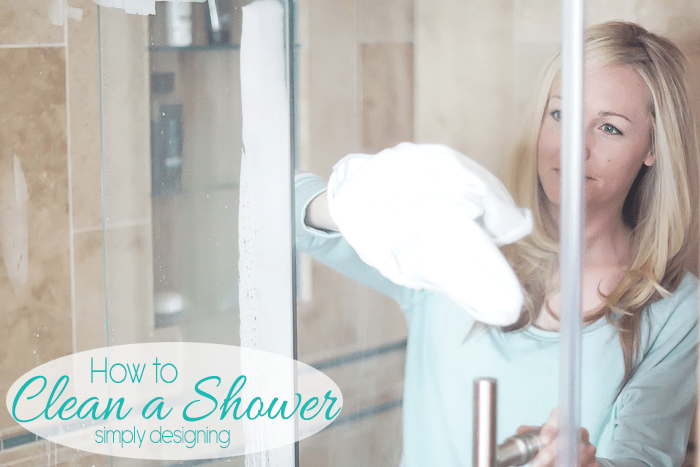 I really love that I can clean my home without harsh chemicals or toxic the best part is that it uses the power of steam (205 degrees) to clean, sanitize and disinfect your home! It cleans 99.9% of germs and bacteria with only water! No harsh chemicals or toxic fumes. Which means I can have a clean, disinfected home, quickly and without subjecting my family to harsh chemicals or smells!
The HomeRight SteamMachine Plus is my go-to way to clean my showers, bathrooms and tile floors! It is amazing!
You might also enjoy these posts: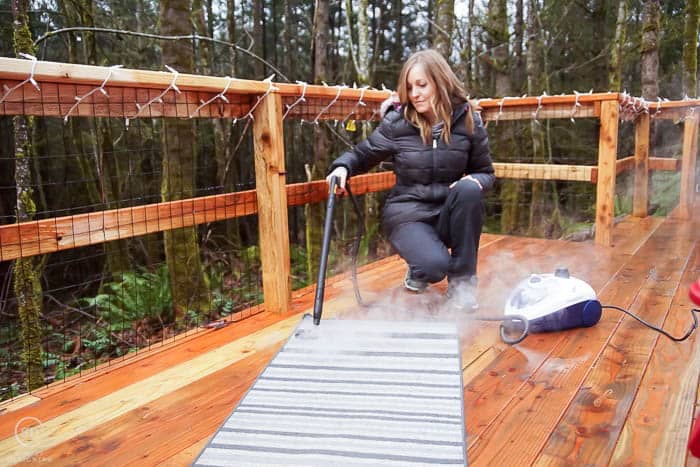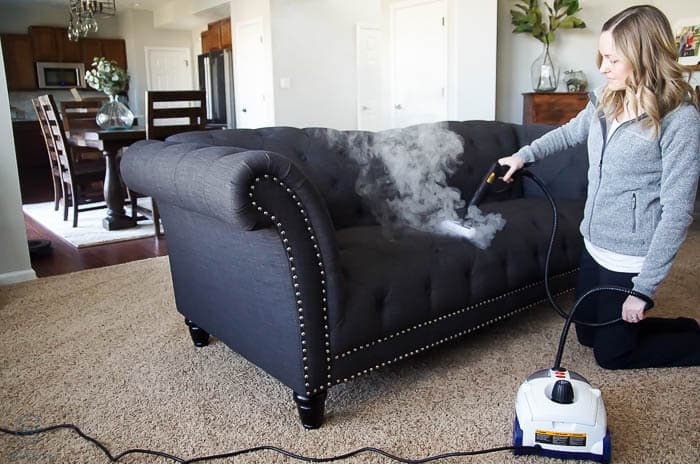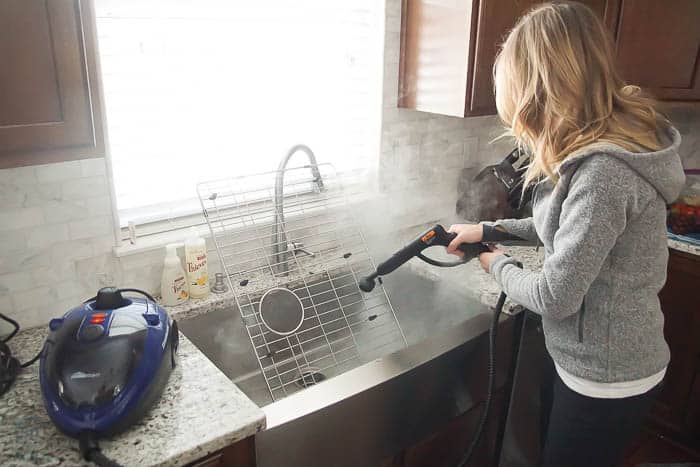 How to Clean a Kitchen Sink Grid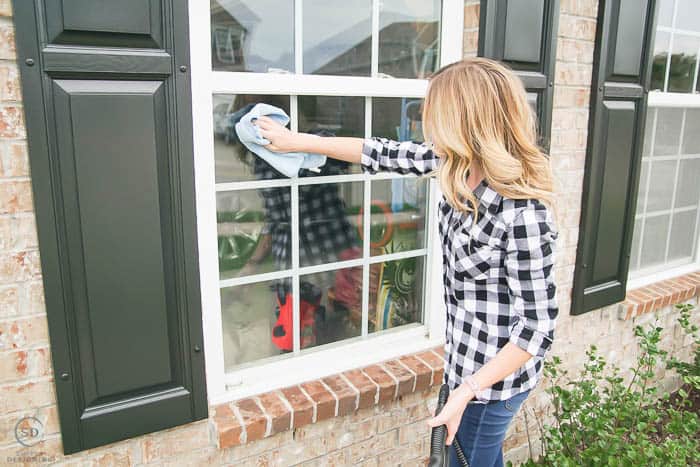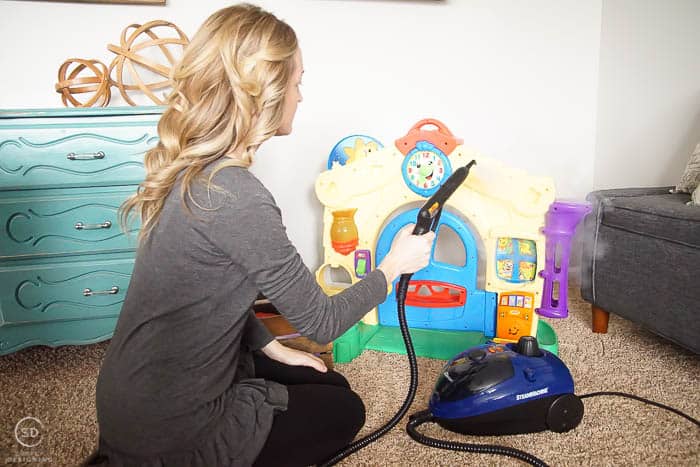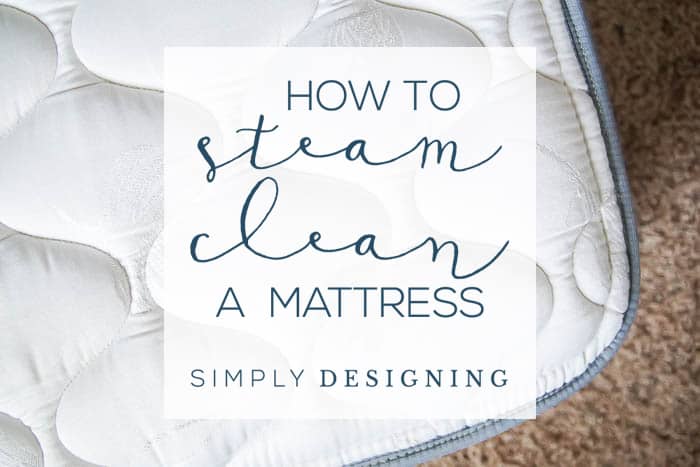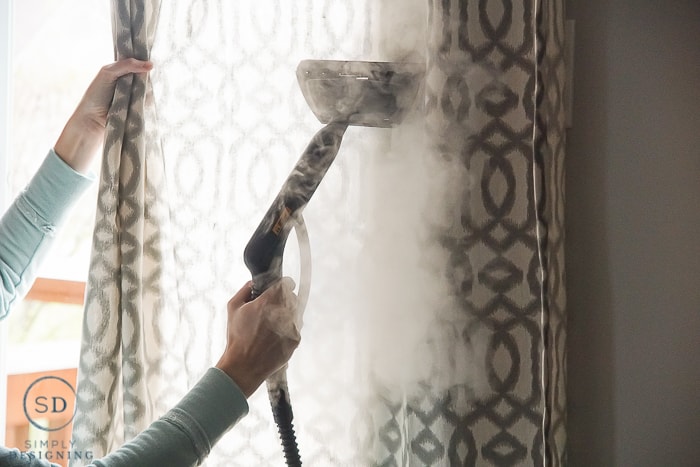 How to Remove Wrinkles from Curtains without an Iron