This is a sponsored post written by me on behalf of Fragrant Jewels for IZEA.  All opinions are 100% mine.
It's that time of year.  Halloween is over and it's time to prepare for the holidays!  Have you started decorating for Thanksgiving yet?  What about Christmas?  Or do you like to take one holiday at a time.  I usually take one holiday at a time, but this year I am getting ready for the holidays early and you know what?  I absolutely love it!  I love having my home ready for the holidays early and so today I want to share a few of my favorite tips to Get Your Home Ready for the Holidays this year! (hint: the key is to start as early as possible so that you can actually enjoy your Holiday Season)  Plus I am sharing how you can get a ring valued at $100, $1,000 or $10,000!  Keep reading to learn more...
How to Get Your Home Ready for the Holidays

Purge and Clean
Before you think about decorating for the holidays, take a couple of hours and ensure that you have a clean slate to start from!  Purge anything you need to get rid of, clean your home and go through any stacks of papers.  This will make your whole holiday season go more smoothly if you do this now!  You can find a lot of tips for cleaning and purging HERE.  And if you are in a warm climate, you can see my tips for getting your Deck Ready for Entertaining HERE.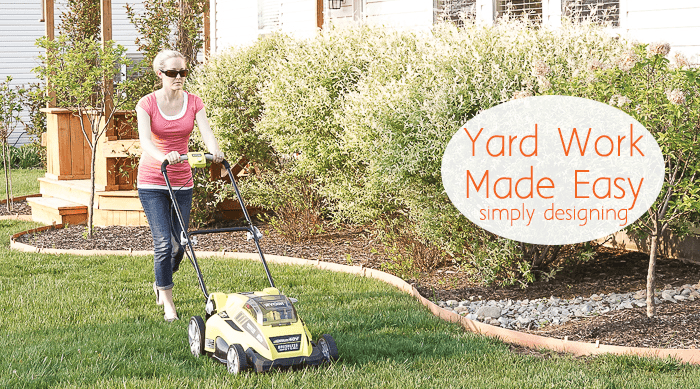 Home Maintenance
After you purge and clean and decorate your home, you can still do other things to truly prepare your home for the holidays.  From fall yard work to cleaning out the gutters, to getting rid of any wasp nests still hanging around, ensure your exterior is ready to go before the holidays hit!  Also do any maintenance inside your home that needs to be done too.

Decorate Your Home
Grab your totes from the garage or basement and decorate your home for the holidays.  If you choose to!  Whether you prefer to skip from Halloween straight to Christmas, or you like to squeeze Thanksgiving and Fall decorations in there, decorate as early in the season as you feel comfortable decorating.  There have been years where my Christmas tree goes up Christmas Eve and it never feels quite the same.  Having done it both ways, I know that I would rather have it up a bit early than late.  If you are looking for some inspiration, come and see my Natural and a big Glam Holiday Mantel from this year!
A Good Smelling Home
While you are taking care of cleaning your home and any maintenance that needs to be done, make sure your home smells good too!  I love putting out a few fall scented candles this time of year, and holiday / Christmas scented candles after Thanksgiving.  It is such a little thing but I love having a good smelling home this time of year!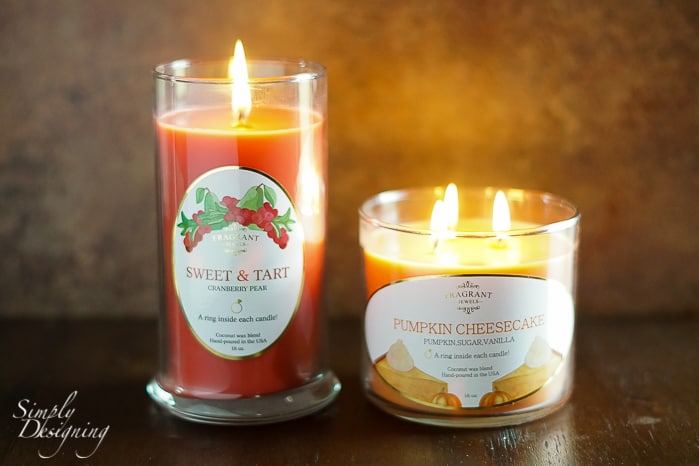 I recently discovered Fragrant Jewels brand candles and was excited to receive a couple to test out this year.  These candles are made from a proprietary coconut wax blend that has a creamy texture and a cleaner burn.  I tried the Sweet and Tart and Pumpkin Cheesecake candles.  They are both yummy smelling but I really love the Sweet and Tart one!  You can also see all the other scents Fragrant Jewels are available in HERE.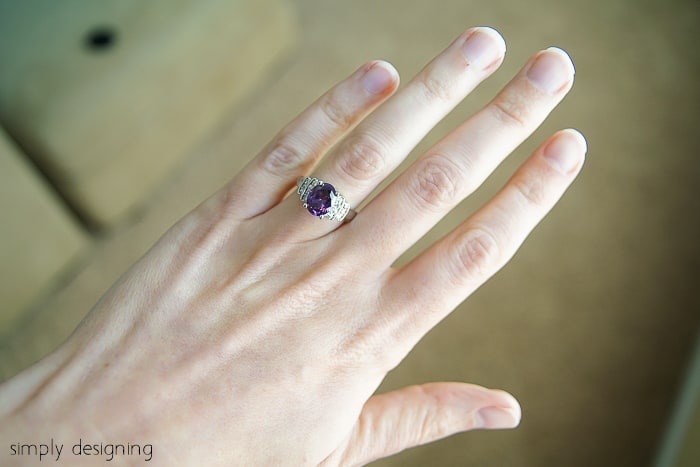 The fun part about these candles though is that part of the way down the candle, there is a little foil wrapped package just for you!  In each candle there is a ring (you buy the candle with your ring size in mind) and they vary in style and in value.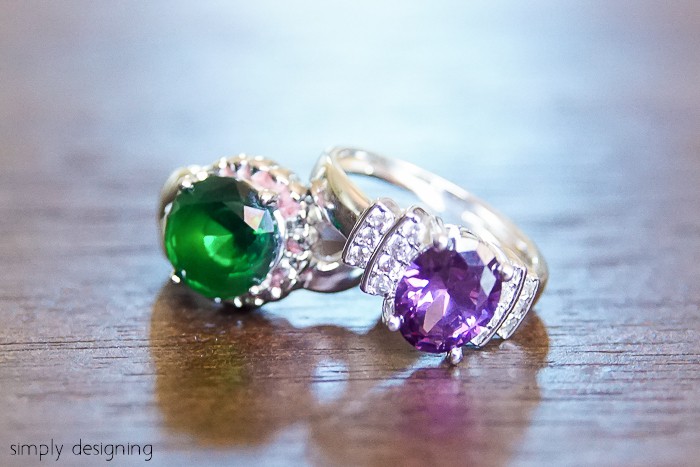 One of my candles had a pretty ring with a green stone and another had a pretty ring with a purple stone in it.  Each comes with a tag so that you can go to their vault page and find out how much your ring is worth!  Can you guess how much these were worth!? The green one is worth $10 and the purple one is worth $25.  But you have the chance to win rings worth $100, $1,000 or $10,000!  How fun is that!  It's like finding a toy in the cereal box but for adults, and it's pretty jewelry so it is way more fun!  In fact my sweet daughter keeps trying to swipe these from me!  These are such a fun way to add a yummy smell to your home this holiday season.

Prepare for Guests
Will you have guests come into your home this holiday season?  Prepare for that now!  If you have a dedicated guest bedroom, be sure the bed is made with fresh linens now and ensure that room is ready to go.  This will make your life easier than scrambling to wash bedding the day your guests arrive.  You can also find a few great ideas to Get your Guest Room Ready for Guests HERE.
Prepare Early
Whether you are preparing for the holidays, preparing for guests for preparing for a holiday party (I show you my stress-free tips to prepare for a holiday party here) the most important thing is to start early.  Things will always take longer than you anticipate, so if you start preparations early, you will not be stressed out or putting up the Christmas tree on Christmas Eve (unless that's your tradition!).
You may also enjoy: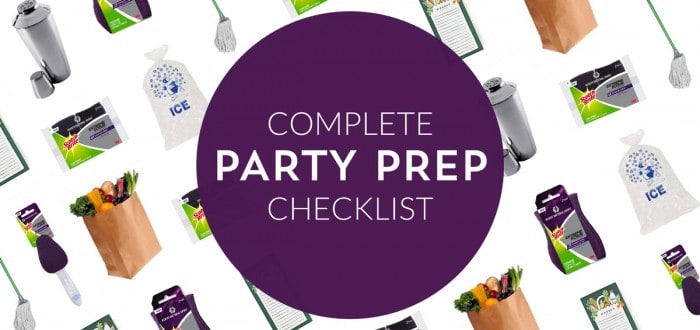 How to Host a Stress-Free Holiday Party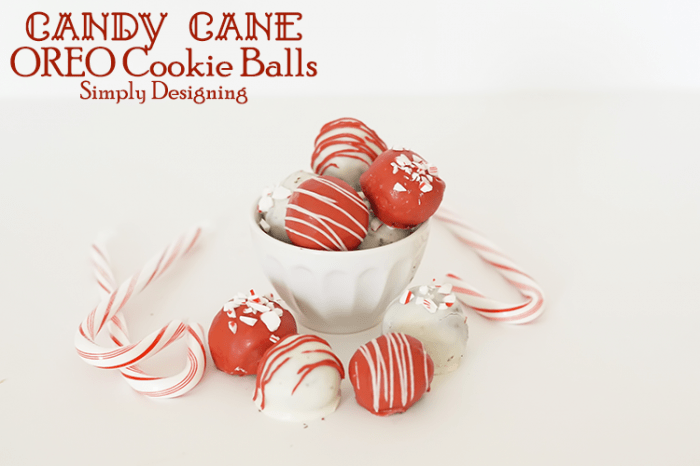 Candy Cane Oreo Cookie Balls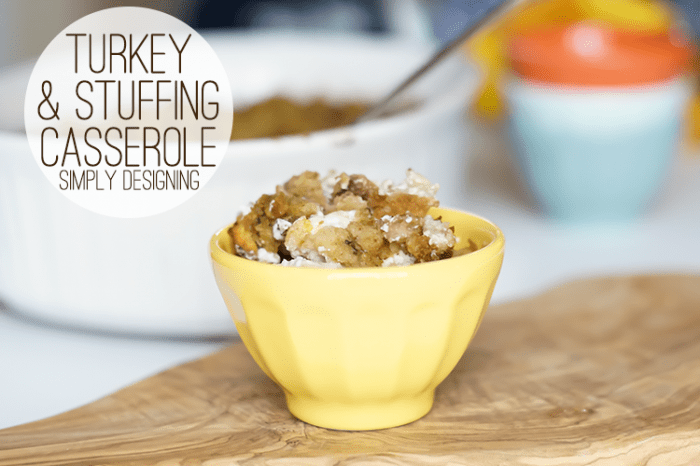 Turkey Stuffing Casserole