Yes.  You got it, today I am sharing details about our new Lawn Mower!  This lawn mower is awesome!  It has simplified mowing our lawn and is really just the coolest lawn mower ever!  And it has honestly made our lawn care so much more enjoyable!  So today I am sharing how we made lawn mowing easy, and enjoyable!  Read on to see why...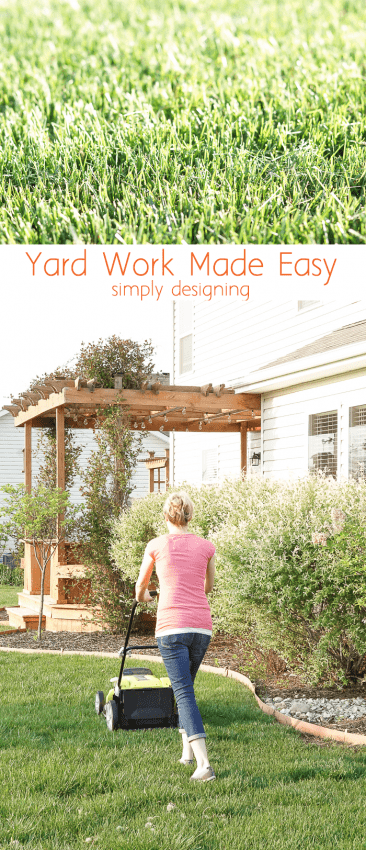 Lawn mowing made easy...and enjoyable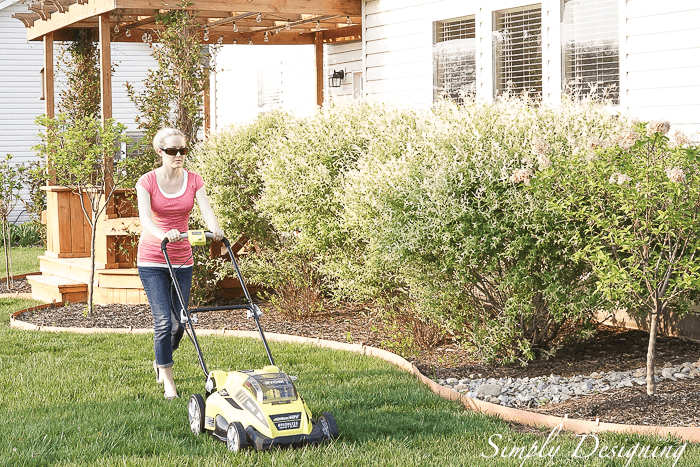 A few weeks ago, my sweet husband made it home from work a little earlier than normal with the hope to mow our lawn before the sun went down.  We are a one car family and unfortunately I had already left to take my son to karate when he realized that we had no gas for the lawn mower.  Yup.  No gas.  Ugh.  Hopefully this has never happened to you!  So my husband was stuck without a way to get gas and with the sunlight quickly fading. Sadly, that day he had to finish mowing in the dark.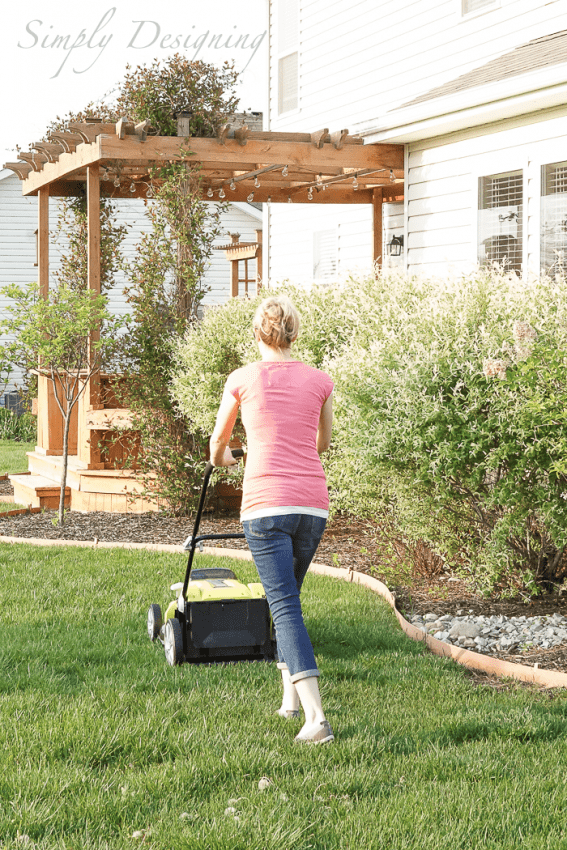 Maybe you've found yourself in this same situation.  Or maybe you just hate having to deal with driving to the gas station every couple of weeks to fill up those little red gas cans that seem to always spill gas all over your car on the way home and take up extra floor space in your garage.  If you're like us and hate having to deal with messy gas cans then you'll love this new mower: the Ryobi 20" 40V Cordless Lawn Mower.  (Thank you Ryobi for sending this to me for purposes of this blog post.  All opinions are mine.)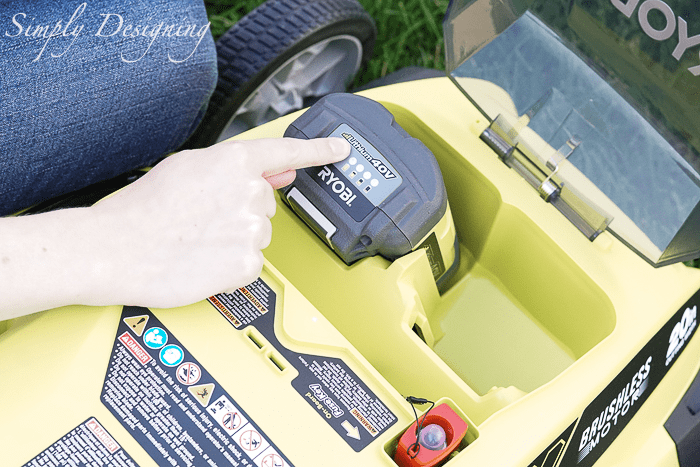 This amazing lawn mower is battery powered which means you never need gas for it!  Woot woot!  My husband especially loves that fact that he will never be stranded without gas for the lawn mower ever again!
Let me share a few things that we simply love about this lawn mower!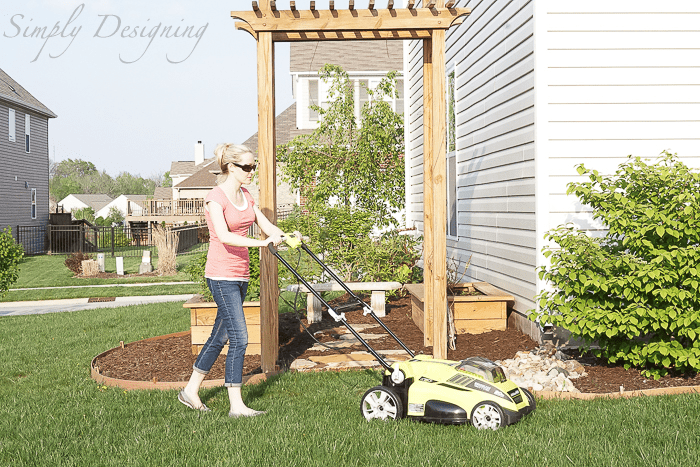 We were both really impressed with how well this Ryobi lawn mower works.  It is battery powered and came with two re-chargeable batteries.  No more spilling gas all over your mower and driveway trying to fill it up!  Also, it is super lightweight and easy to push around our yard!
And it is quiet.  Oh.  So.  Quiet.  I can not believe how little noise it makes!  My old gas mower was so loud!  Lawn mowing with this quiet electric mower makes it so much more enjoyable!
We have even had a few neighbors stop to check it out.  They were so impressed with how quiet it was and wanted to know more.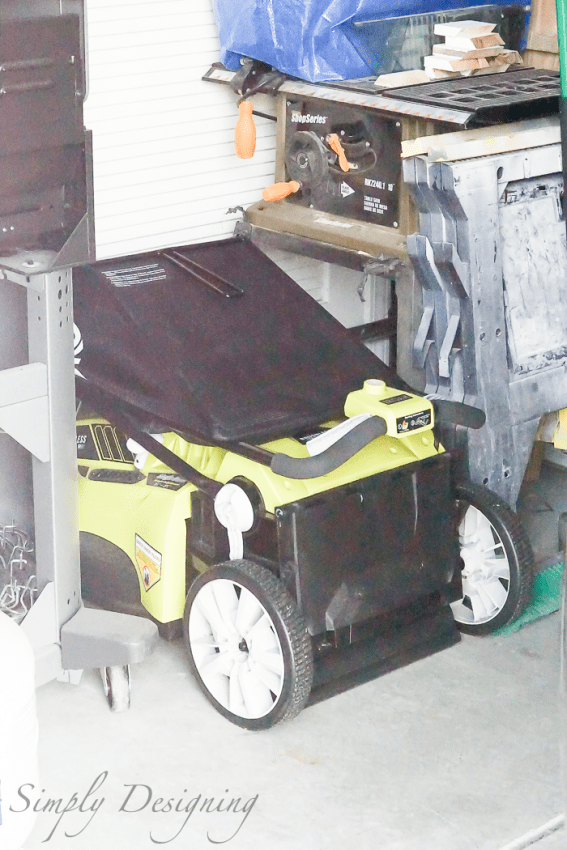 I also love how it folds up and is compact to store.  This makes storage in our small, packed garage so much easier.
And can you believe it!?  It starts with the push of a button!  No more yanking on a pull cord over and over to start the engine!  You just push the start button and off you go.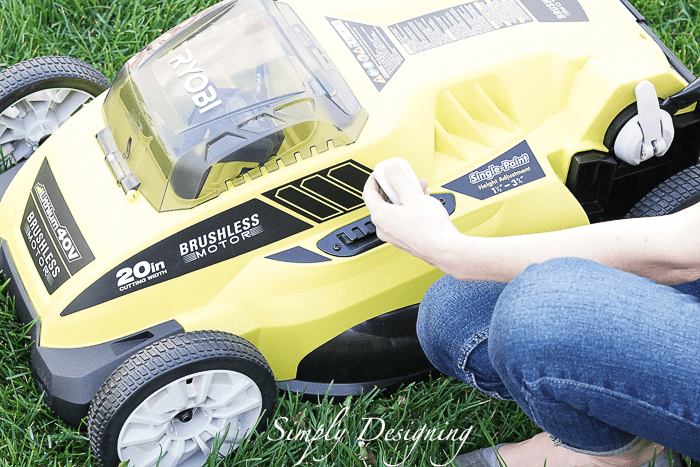 Also, the height adjustment lever was really easy to operate. Our old mower required adjusting a height lever on each wheel and was a pain to move up and down.  This mower has one lever and was a cinch to use.
Even though our grass was a little longer than normal, the brushless electric lawn mower handled it like a champ!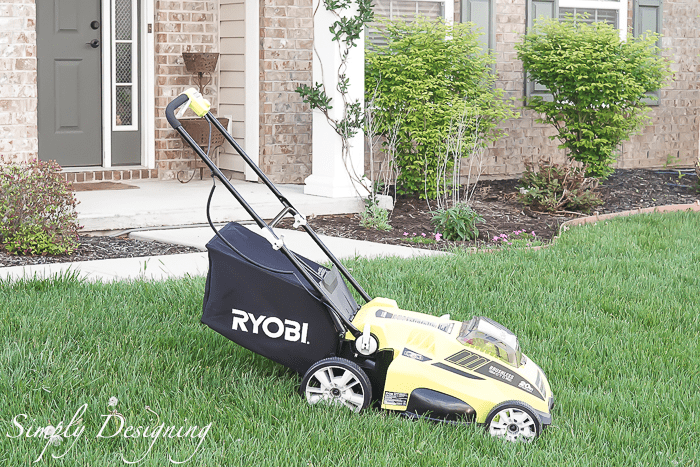 We were really impressed with how well the Ryobi 40V Lawn Mower did.  It worked great, was so quiet, very lightweight and compact for storage!  And we will never again be stranded without gas!  Woot woot!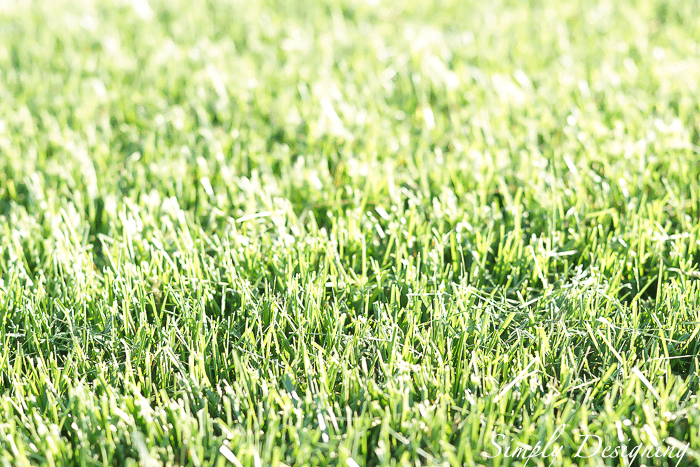 We are always looking for ways to make our yard work easier and this Ryobi lawn mower has made mowing our lawn so much easier and enjoyable!  Charging the batteries is so simple and no more need to run to the gas station.
My husband liked it so much that he immediately put our gas lawn mower up for sale.  We are officially in love with our new electric mower!
You might also enjoy these outdoor ideas: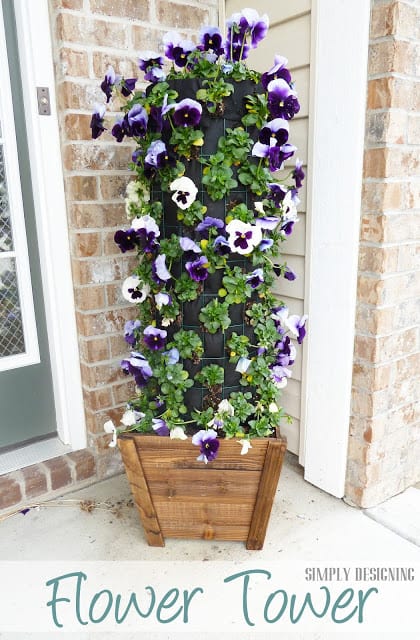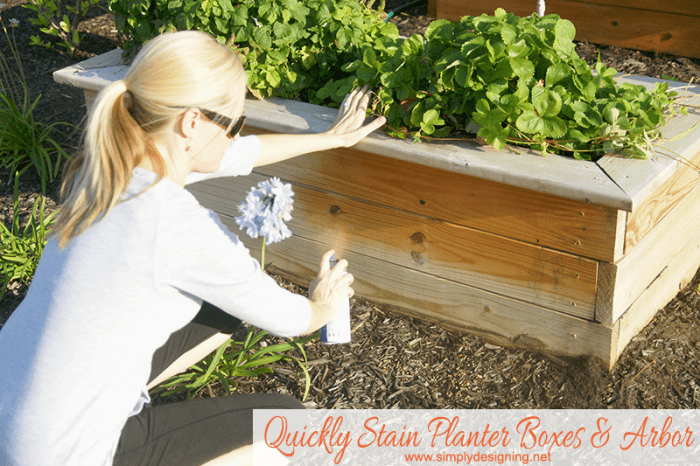 How to Quickly Stain Planter Boxes