I am really digging wreath making right now! I love how fun, unique, festive and inexpensive it can be to create a new wreath to adorn your door! It can help your front door feel welcoming, inviting and it is such an easy way to decorate for any season! I just love making wreaths! While I was at the craft store the other day, I came across the most beautiful fall fake flowers. I don't usually fall hard for fake flowers, but these ones were just stunningly beautiful! And as soon as I saw them, I knew they would be beautiful on a gold hoop wreath! So I brought them home and began work on creating this beautiful and modern fall hoop wreath! I am so excited to share all the details with you today.

How to make a Fall Hoop Wreath
I have made a lot of wreaths over my life, but one of my favorite wreaths to this point might have been this Hydrangea Wreath. I love it so much! But my Fall Hoop Wreath...swoon...I think this might now take the top spot as my all time favorite wreath! I'm not sure though because I DO have an amazing Christmas Wreath in the works too...oh my I do love DIY wreaths!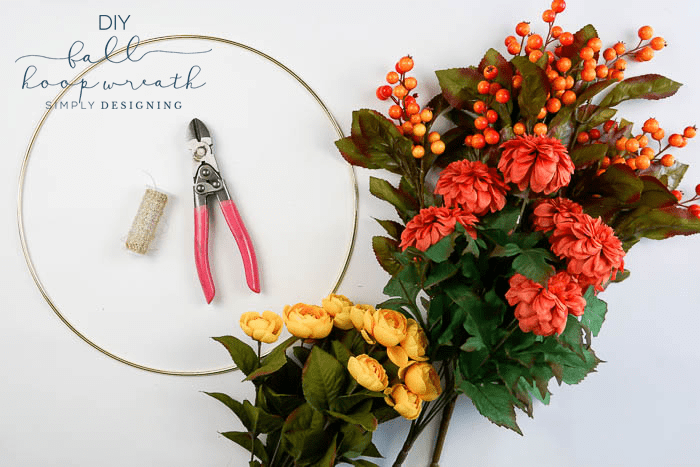 Here is what you need to make a fall hoop wreath:
(Affiliate links are provided for your convenience. When purchasing an item through an affiliate link, you never pay a penny more but you are helping to support my blog. Thank you so much.)
(2) Stems Orange Berries
(2) Stems Rust Flowers
(2) Stems Yellow Flowers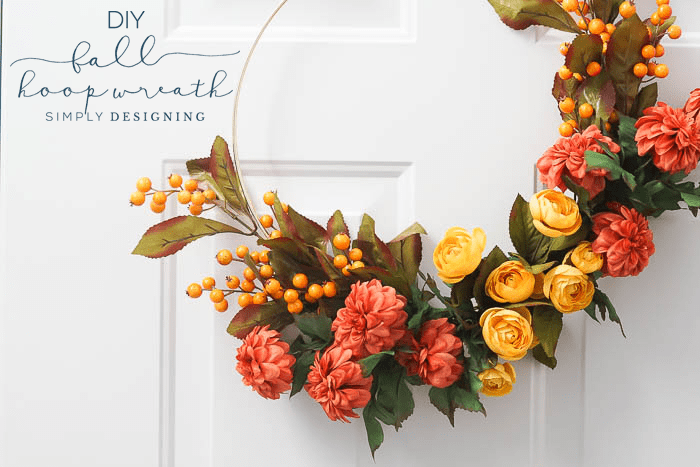 To create this wreath you will simply place your stems on the hoop and wire them in place. I began with the berries, then added the rust colored flowers and finally placed the yellow flowers in the middle wiring them all in place as I went.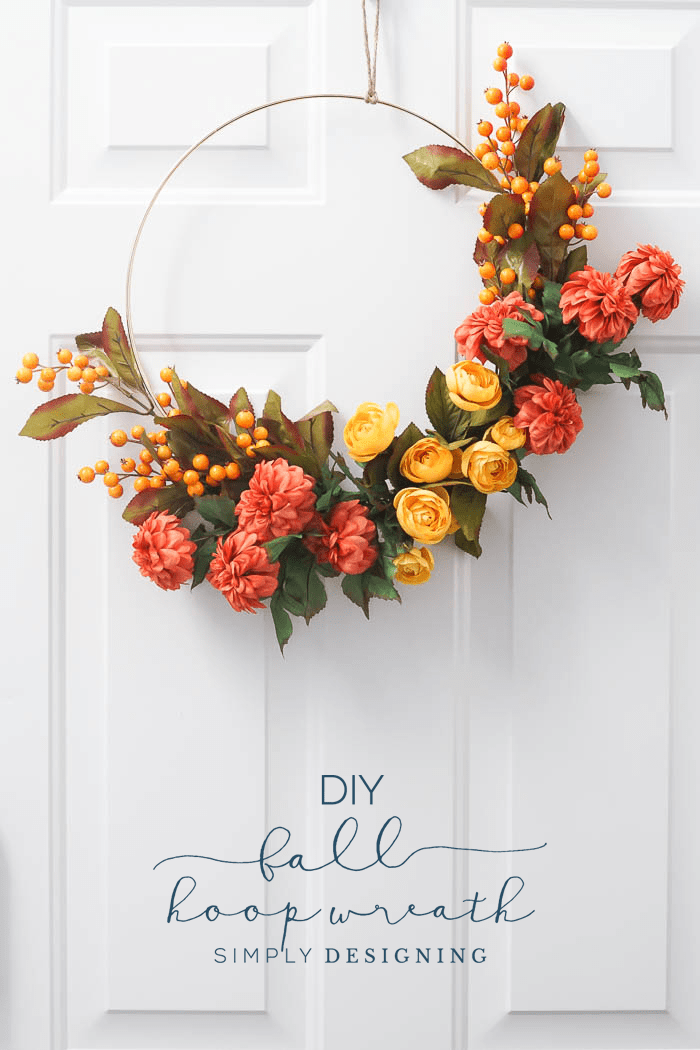 I added a loop of jute string to the top of the hoop to hang it with. And isn't it just super cute!? I really do love this wreath!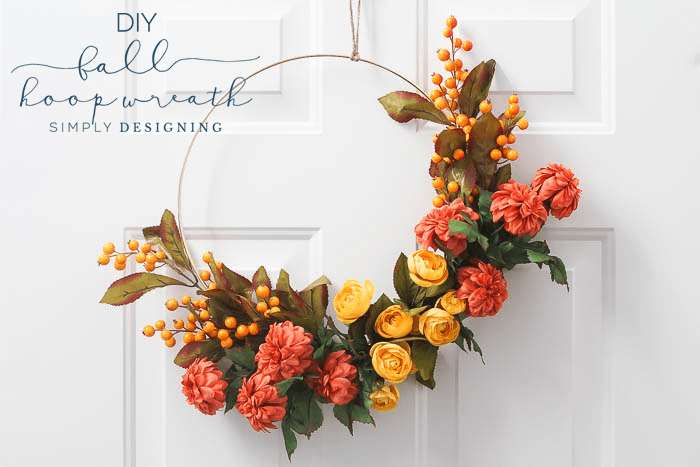 You can see a video of me creating this wreath below:
Do you like to create wreaths for your home?
You might also enjoy: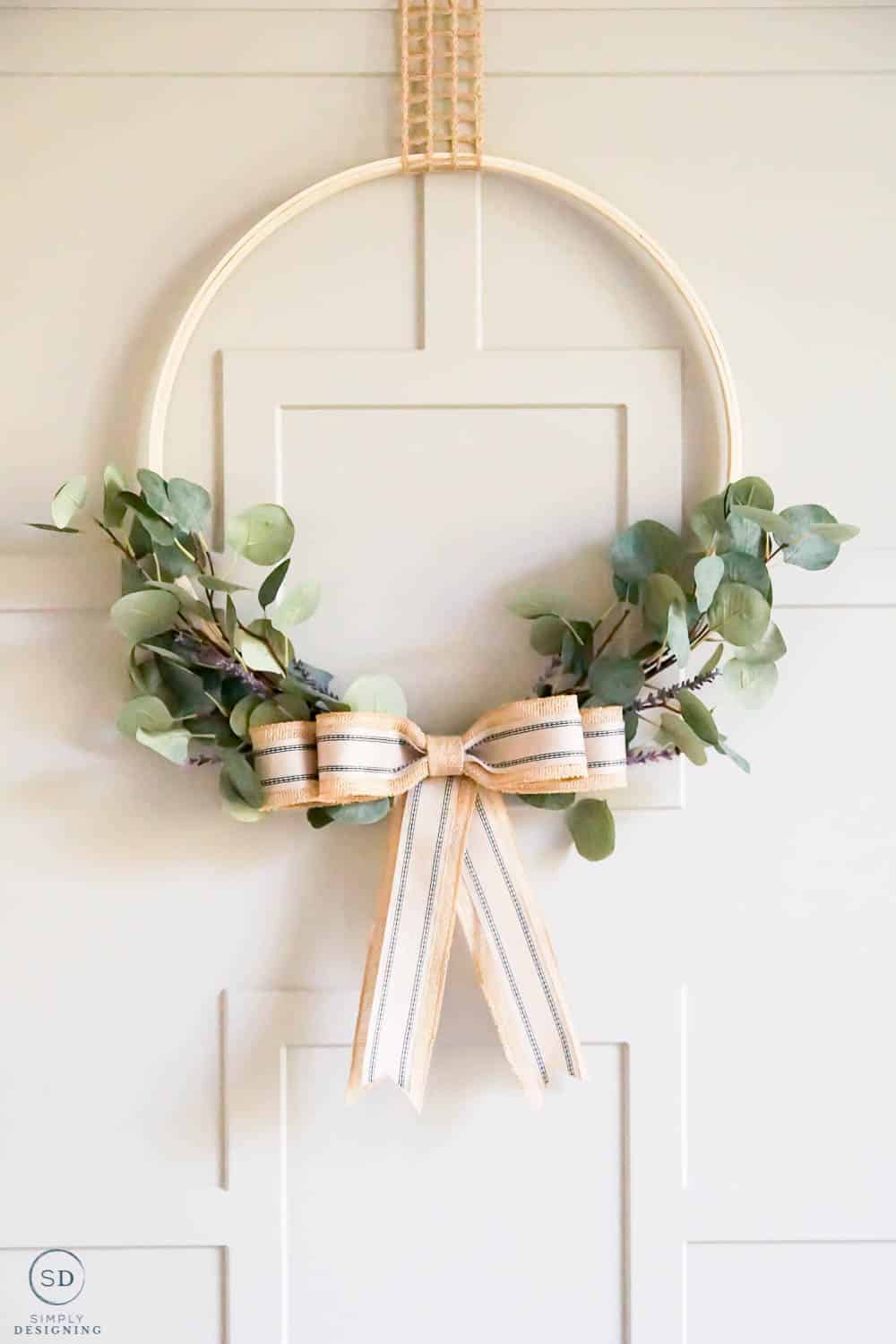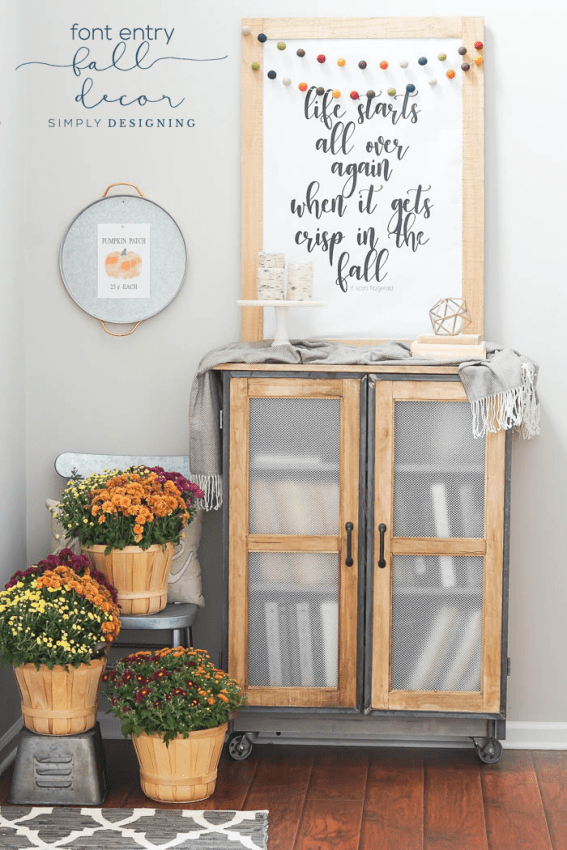 Fall Front Entry Decor and FREE Fall Prints