A big thanks to We R Memory Keepers and HSN for making this post possible today.
I love finding new crafty tools and I am always excited when I get to share something completely new with you!  It is one of my favorite parts of my job!   So today I am going to show you this brand new 1-2-3 Punch Board Party Collection from We R Memory Keepers, tell you how and when you can get it, and also show you how to make your own gift box from card stock!  REALLY!!!  You can actually do that!  I had no idea!  But it is really pretty simple so I am excited to show you how!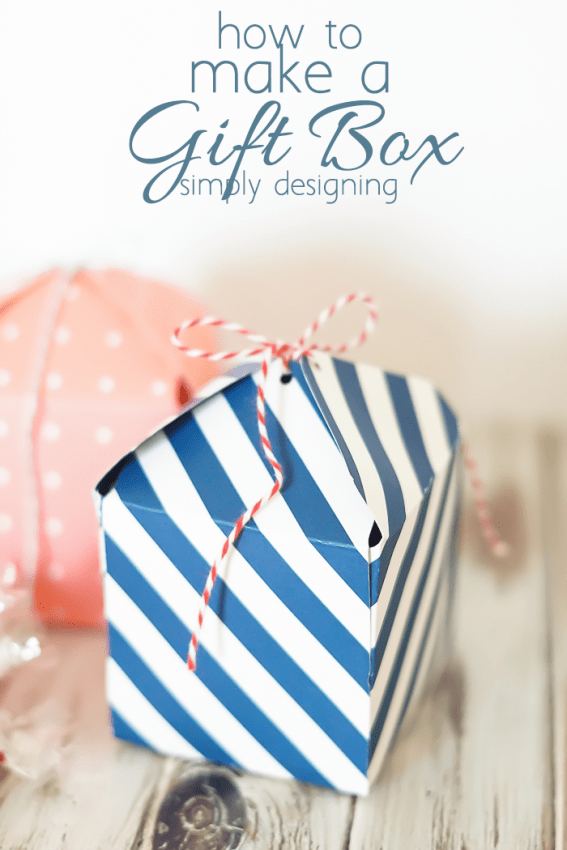 Aren't these little gift boxes just adorable!?  I love how they turned out!  This Punch Board set is so simple to use and there are so many options.  You can create different boxes, bows and envelopes with the 1-2-3 Punch Board!  And the Banner Board makes the cutest little banners so simply!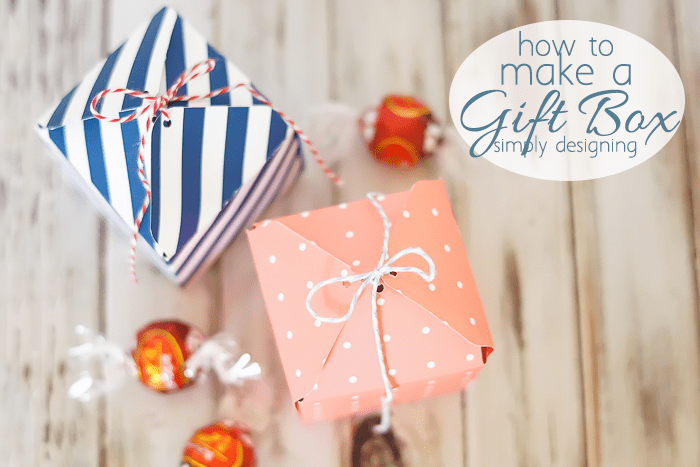 Check out this short one and a half minute video to see exactly how easy this is to make these!
How to Make a Gift Box
Isn't that so much fun!  The more I used it the easier it became too!
Here is what the Exclusive HSN 1-2-3 Punch Board Party Collection will contain: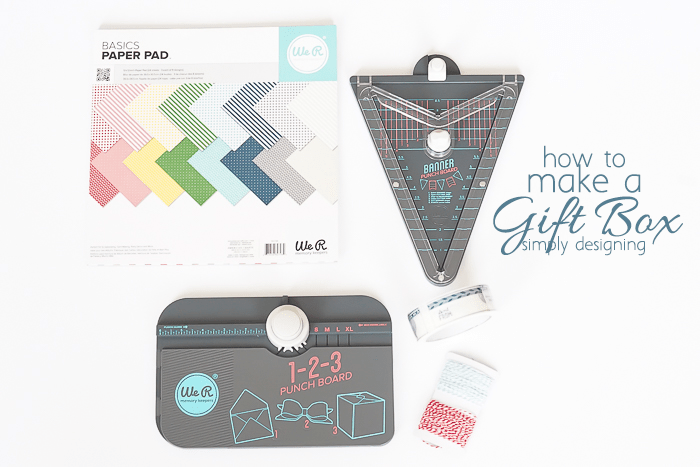 It will contain the 1-2-3 Punch Board, the Banner Punch Board, 12 x 12 Paper Pack, Packaging Tape, Baker's Twine and an Idea Book.
To create a simple gift box like I did, you will use the 1-2-3 Punch Board, baker's twine, card stock, scissors, a hole punch and a paper trimmer.
After you decide what size of box you want, you will simply open the punch board and follow the directions on the inside flap!  Just be sure to follow the guidelines for the size box you are making.
First you will punch rounded v-shapes and score the paper per the instructions.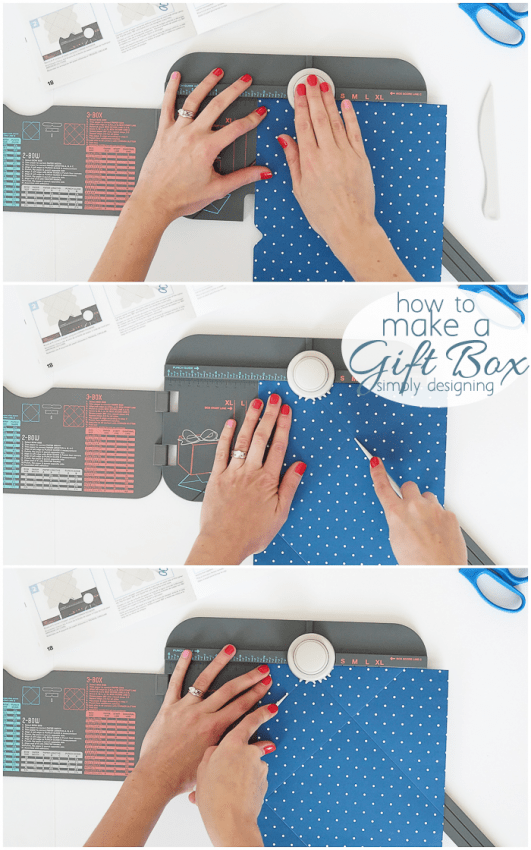 Then you will cut two slits in each side of the paper using scissors per the idea book, punch holes in the corners and apply adhesive as directed.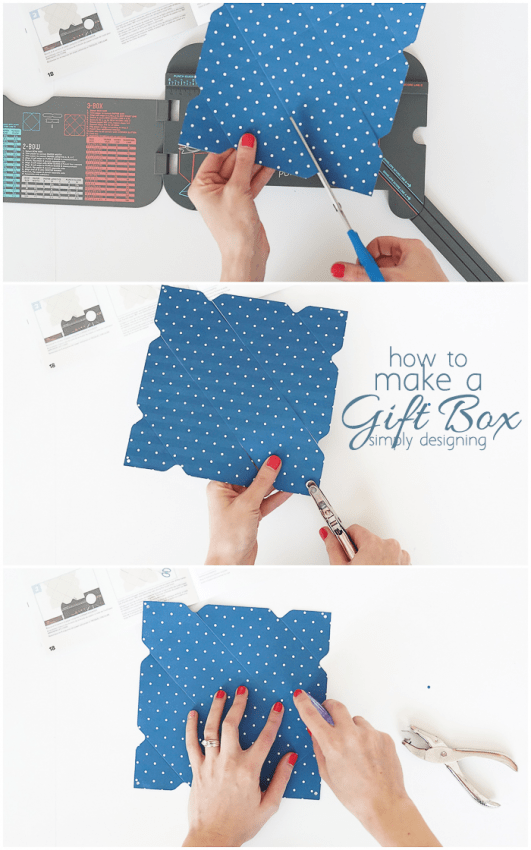 All that is left is to fold the box up, string the baker's twine through the holes (be sure to follow the idea book for the order in which to do this so that it closes properly), add a treat or small gift, and tie the twine in a bow!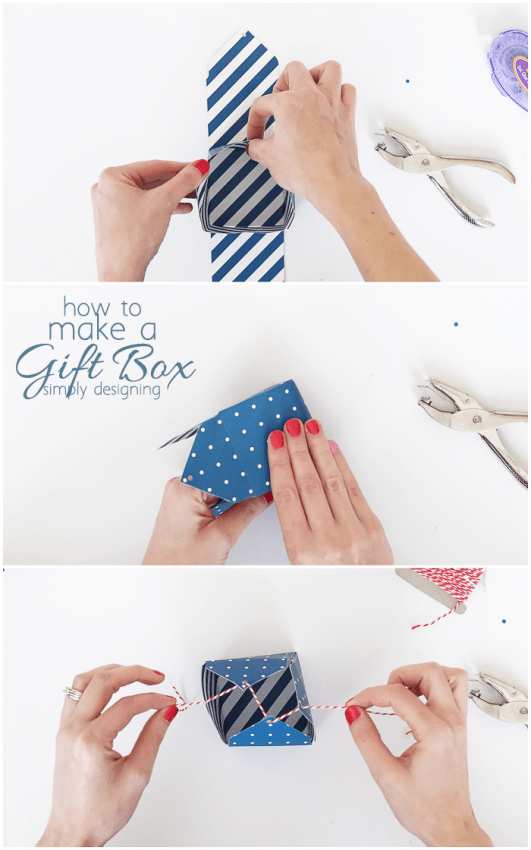 Wouldn't this be the cutest way to package little gifts or treats!?  I love how cute these handmade boxes are and how simple they are to make!  Plus they look really impressive too!
The 1-2-3 Punch Board and Banner Punch Board are so much fun and they can help you easily create handmade party decor, gift items and the cutest gift packaging ever!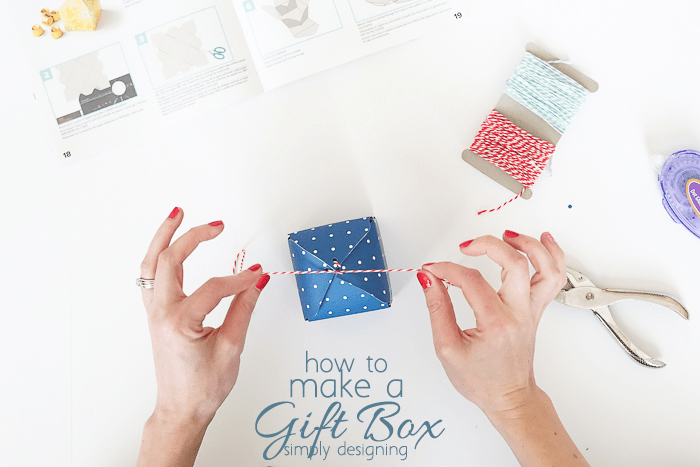 So here are the details:
On Tuesday, March 24, 2015,
The 1-2-3 Punch Board and Banner Punch Board are currently only available on HSN as a part of this exclusive party pack.  It will be sold at a fraction of retail price and there are limited quantities available.  I have a feeling this awesome party pack is going to go fast!  So be sure to stop by and snag one before they are all gone!