I am really excited about this fun and simple Mother's Day gift idea!  I always think buying gifts for mom's and dad's are hard, but this idea is so simple and is perfect to customize to your mom!  And it is also super cute!  It combines these cute rosette flowers with a coupon book (do you remember those!?) and is a really fun and unique gift for any mom!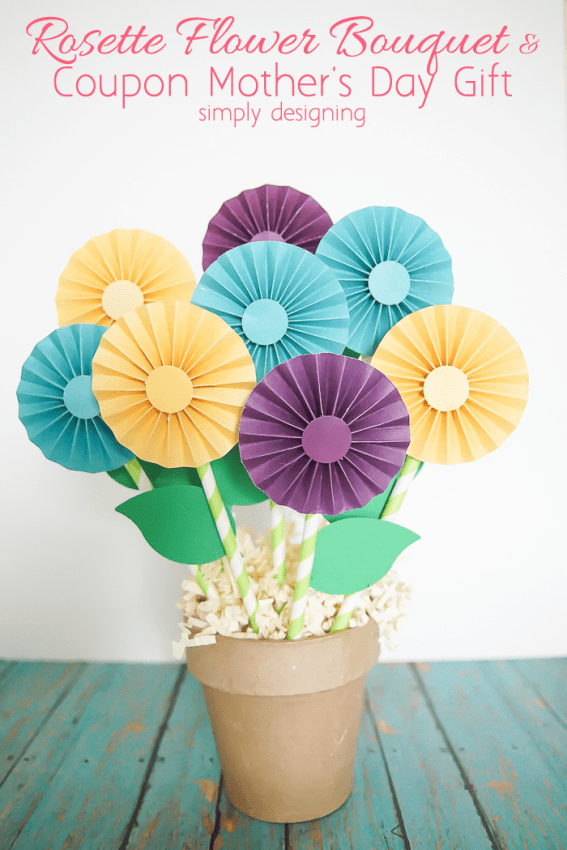 Aren't these adorable!?  I love how super cute they are!  And the best part is that on the back of each of the leaves, is a space for you to write a coupon for your mom!  Things like this:
I'll do the dishes tonight
Let's eat out!
Foot Rub
Super fun right!?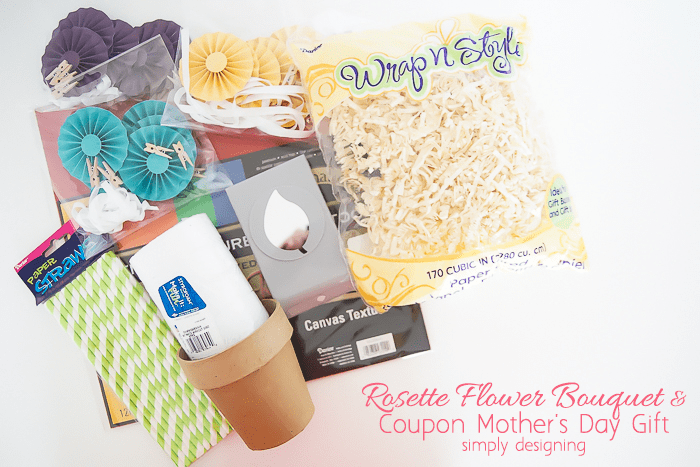 Mother's Day Gift: Coupon Rosette Flowers
Here is what you will need to make this cute Rosette Flower Gift: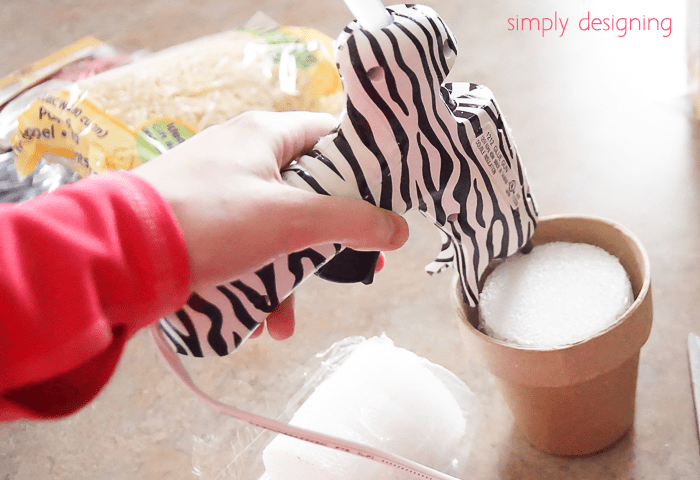 First I secured two pieces of styrofoam into the pot using a bit of hot glue.  I was careful to only use glue around the edges of the pot otherwise it makes it difficult to get the straws into the styrofoam.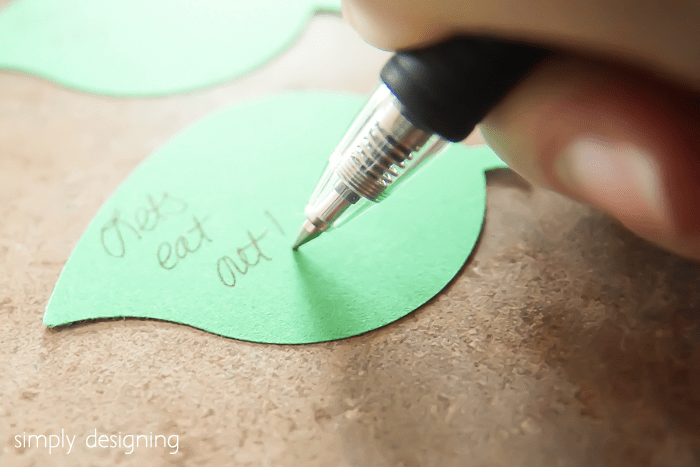 Then I punched out one leaf per rosette and wrote a cute little coupon on the back of it.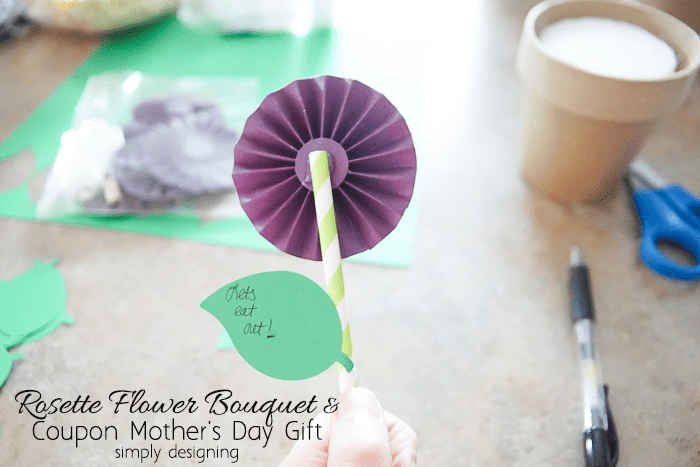 Then I used a little bit of hot glue and glued the rosette and the leaf to a paper straw.
I carefully placed the straws into the pot and added a few paper shreds to cover the styrofoam.
And in only a few minutes of time, I ended up with a really cute customized gift for mom on Mother's Day!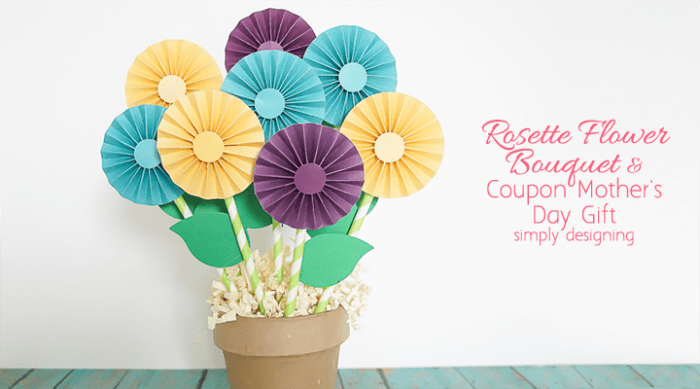 I think this is so adorable and is definitely something that any dad and child can create together!
This post was shared first on Crafts Unleashed blog.  But was written, phoyographed and created by Simply Designing.