It has been a long time since I have had a baby.  My oldest is 10, my next is close to 7...and now I have a newborn again!  For those of you who have been with me a while, you know it wasn't planned...well we planned to have another baby...it just took us a lot longer than we planned to actually have our sweet little one.  And now we simply can't get enough of her!  We can't imagine life without her!  And she is so very loved by our whole family.  Because I have been out of the baby thing for a while, and we had given away most of our baby things, we needed to buy a few things for this one.  And when I began to research baby gear I was surprised at how different the landscape of baby gear was from 10 years ago.  Oh my goodness.  There are some amazing products out there now!  I am impressed and wish I had so many of these things 10 years ago.  And so today, I wanted to share with you MY Must Have Baby Gear that I am simply loving and that can't live without!!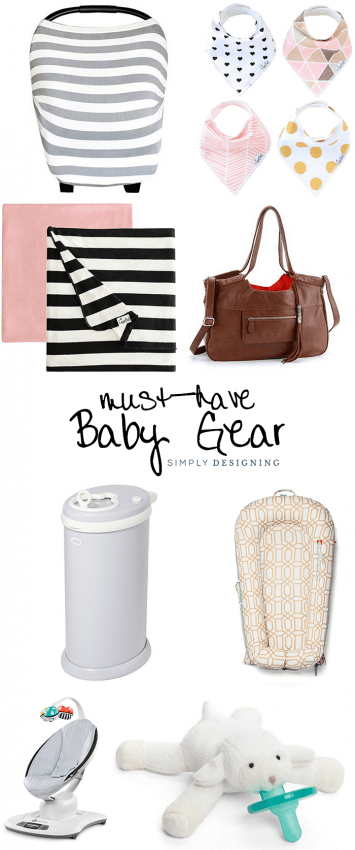 Must Have Baby Gear
I want to let you know that I was sent a DockATot for purposes of this review, but all thoughts and opinions are my own.  I have also included a few affiliate links for your convenience.  You will never pay a penny more by buying through my links however you will be helping to support my blog.  Thank you.  
DockATot
I'm just going to start with the DockATot because of how much I really do love it!  We had our bassinet from all of our other babies, and it is fine and it works, but to be honest, if I didn't already have a bassinet, I wouldn't buy one.  I would get a DockATot instead.  The DockATot is the perfect place for a baby to sleep and it is portable so baby can sleep near you or at grandma's house, easily.
The DockATot is a safe and soothing environment for your baby to sleep or play in.  It is snuggly and helps babies feel safe and it is made of air-permeable materials.  It is lightweight so it is easy to bring up and down stairs (not with baby in it of course) or to grandma's house.  We are planning a trip soon and I plan to bring the DockATot for baby to sleep in instead of a big, bulky pack and play.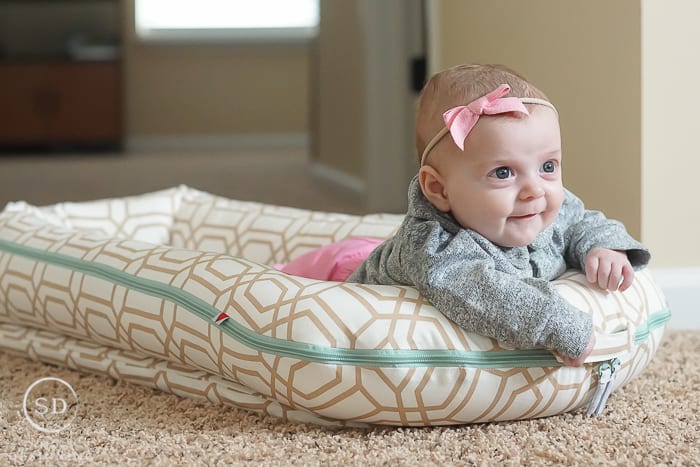 My children have never been a huge fan of tummy time, but this provides a great bumper to prop your baby up on when doing tummy time (supervised of course).  I have found my little one to be happier doing tummy time in her DockATot then on the floor.
You can also use the DockATot for co-sleeping, playtime or changing time.
And guess what?  My baby was so happy sleeping in it from the very first night.  She takes naps in it and sleeps at night in it and you can just tell once I put her in it, she is content.  She is happy to play in it and to sleep in it and I just love how easy it is to take with us on trips and use all around the house.
I think there are so many pretty covers you can buy for the DockATot too!  I have the white DockATot but also received the Goldy Trellis cover which I absolutely adore!  I think is it is beautiful and I am just in love with it!
I definitely would recommend a DockATot if you are looking to buy baby gear.  You can purchase yours HERE.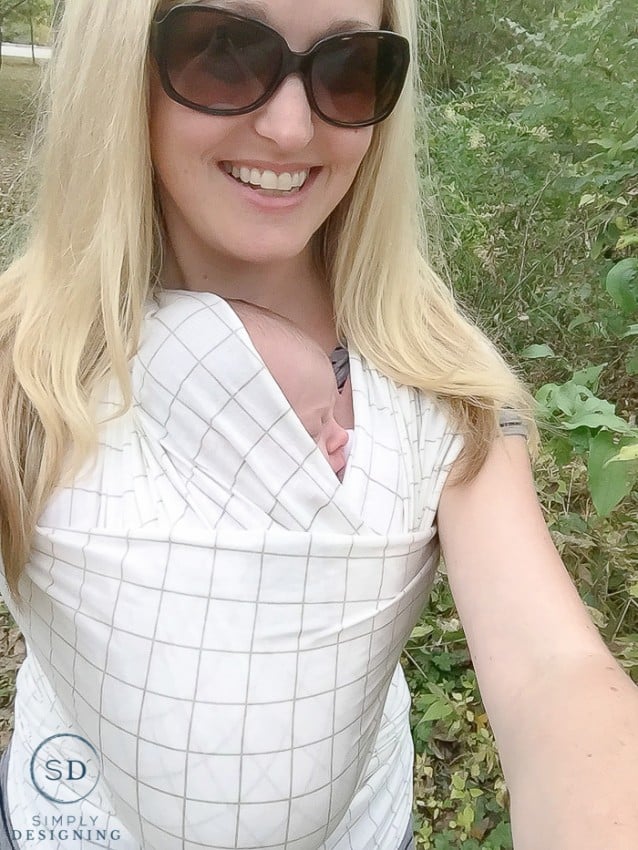 Solly Baby Wrap
When I had my other children, wraps didn't really exist in the U.S.  I had a baby carrier and I bought a sling that didn't work at all.  I used my carrier a lot, but I was really excited to try a wrap with this little one.  I did a lot of research, looking and asking around as to what the best wrap was.  I decided to purchase a Solly Baby Wrap because it was lighter weight than some other options, got good reviews and, well, I just fell in love with one of the fabric patterns.  I know that sounds silly, but I wanted to be stylish too!  I have used this wrap a lot!  I use it in stores where the carts are too small for a car seat carrier (I'm looking at you every single craft store out there), I use it on walks, when I am working and she just wants to be held and sometimes to church.  It is a great way to keep baby close, warm and protected.  My baby loves snuggling with me and she loves her wrap.  I love that it doesn't hurt my back nearly as much as carriers can, it is easy to put on, she feels safe and secure in it and we all love it!  I am sure other wraps are great too, but this is the one I decided to purchase and I love it!  You can buy one HERE.

MamaRoo
This was a splurge.  Although I did get it on sale and then was able to use a coupon with it so it was much more reasonably priced than normal.  But it was still a big cost.  I didn't actually buy this until after I had my baby and realized I needed another place to occasionally put her and this was so highly talked about, I decided to give it a try.  And my baby loves it!  I have my MamaRoo sitting in my office and she sits in it about once a day during awake time while I work.  She loves it, I love it, we are all happy and it was definitely worth the cost in my opinion.  You can buy one HERE.

Lily Jade Diaper Bag
I shared all about my Lily Jade Diaper Bag HERE (they sent me one for review).  I knew I liked it before baby arrived, but now that she is here and I am actually using my diaper bag on a regular basis, I love it!  I love how cute it is, and I love that it doesn't look like a diaper bag.  I've been there done that...I am an older mama and want to have cute and functional things!  And I don't want my diaper bag to look like a diaper bag.  And this is perfect for the job.  The leather is soft and the bag is the perfect size for everything I need!  I love it!  I would highly recommend it if you are looking for a diaper bag that doesn't look like a diaper bag.  You can buy one HERE.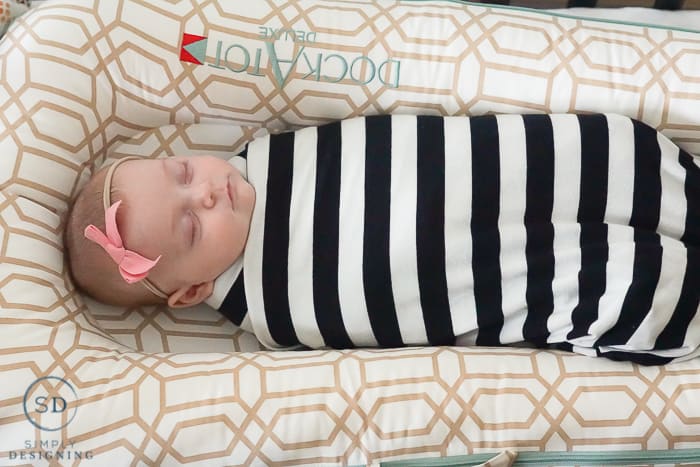 Copper Pearl (blankets, bib and multi-use cover)
We love to swaddle our babies.  I remember with our first daughter (10 years ago) I found some small knit blankets that sort of worked.  With our son (almost 7 years ago) muslin blankets had come on the market and we loved those!  I still love Aiden and Anais blankets and I think they make for great swaddlers!  I also discovered Copper Pearl blankets and I think that those are even better!  They are big, but light weight and they have the perfect amount of stretch in both directions to get a really good swaddle.  I use these almost exclusively now for swaddling our baby and love them.  I also like their bibs and their multi-use cover is the bomb.  I use it to cover the car seat, as a nursing cover, and one day it will work as a shopping cart cover too!  You can buy yours HERE.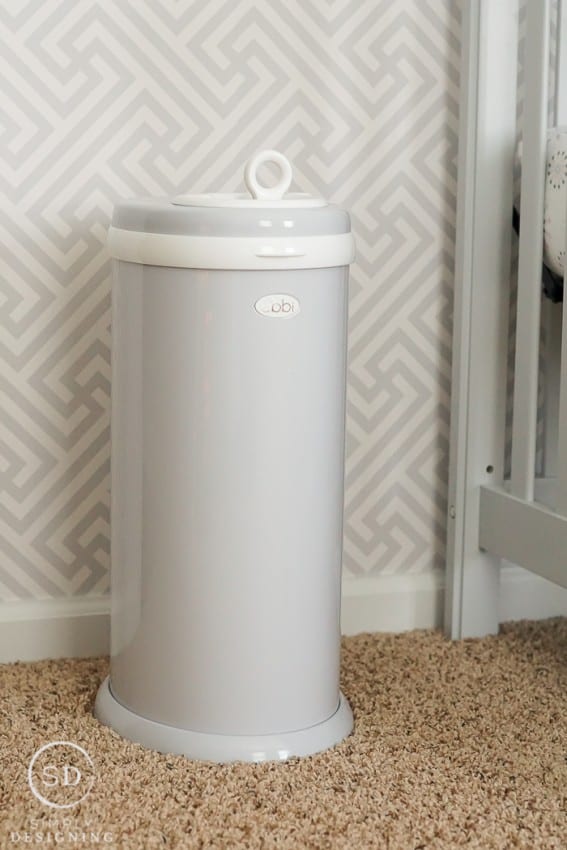 Ubbi Diaper Pail
Some people don't like diaper pails.  I am not one of those people.  I like having a spot to toss dirty diapers, but I have never been super impressed with the options.  We got the best one available when we had our daughter.  Bought the same one with our son because it was still the best option.  But with this baby, we decided to change it up and I bought at Ubbi diaper pail and couldn't love it more!  It is stainless steel so it helps lock odors in and it also doesn't absorb odors like the plastic diaper pails can.  It is stylish (yes this is important).  And it also does not require any special bags.  Let me repeat.  No.  Special.  Bags!  Oh my gosh where was this 10 years ago!?!?  I use the same garbage bags that I use in my kitchen garbage pail.  They work perfectly and I never run out of bags in the middle of the night!  It is convenient, cute and I have zero extra recurring costs with this diaper pail.  It is amazing, and totally worth the cost in my opinion.  You can buy one HERE.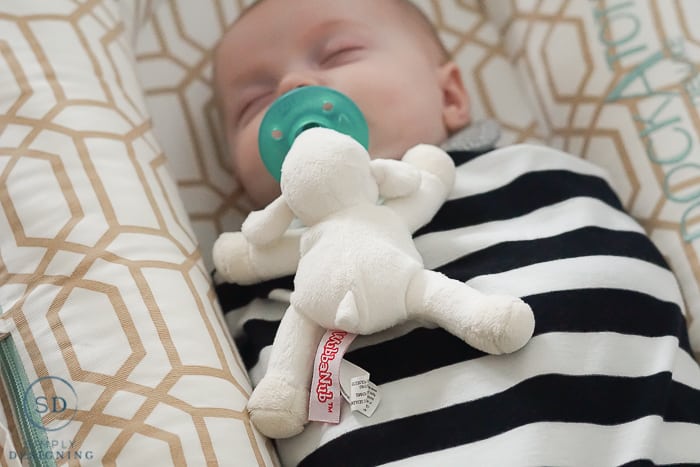 WubbaNub
This might seem silly, it is a binky attached to a stuffed animal.  BUT, the stuffed animal adds just enough weight to help the binky stay in your baby's mouth a little bit better.  I love it, it is awesome, we don't lose binkies as easily and it is pretty cute!  We bought one and loved it so much we bought a second one.  We now keep one upstairs and one downstairs and they are the best.  You can buy one HERE.
I know that there are many other products I will love as my baby grows and we use more things, but for now, this list definitely covers my favorite baby gear.  So if you are looking for a gift for a mamma to be or for a baby shower, these are some of my favorites!
I'd love to know, leave me a comment telling me your must have baby gear items!