Father's Day will be here before I know it so I am working hard to come up with a few cute and simple gifts that are perfect for Father's Day! I realize that typically making or crafting gifts for the men in your life is a hard thing to do, but today I am sharing a really fun, simple and tasty idea that I know the man in your life will love! Come check out all the details on this Nuts About You Fathers Day gift idea!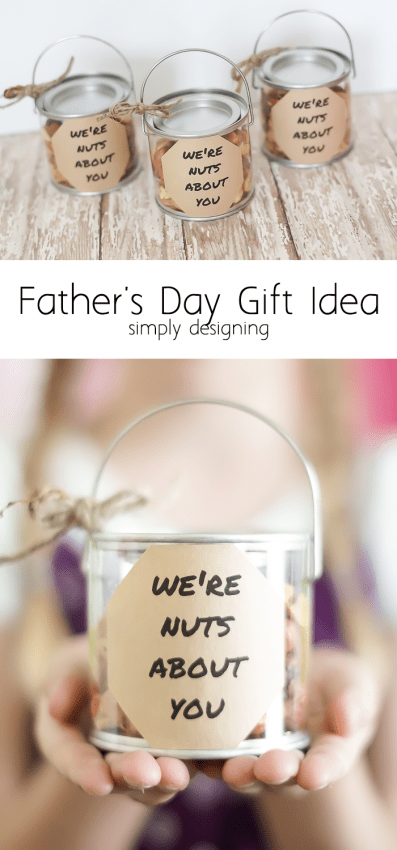 Could this be any cuter!? I mean manlier. (teeheehee) These are the cutest manliest little pails and make a great base for this project!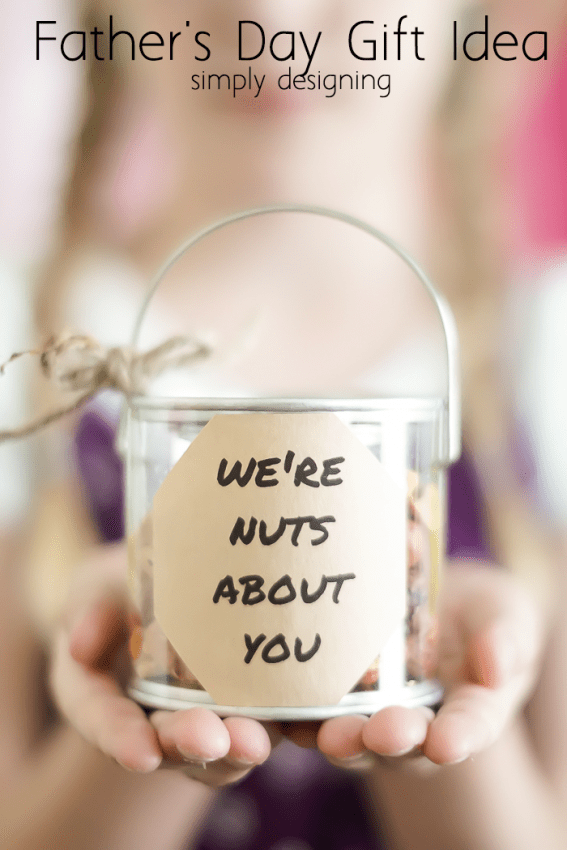 I really do love how these turned out!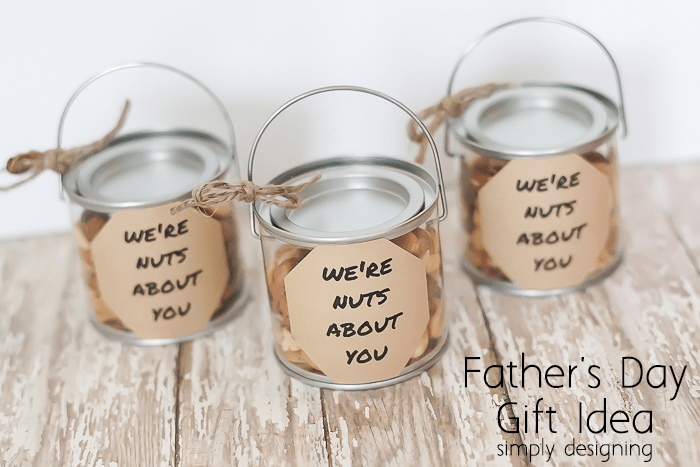 To create this Fathers Day gift idea, you will need: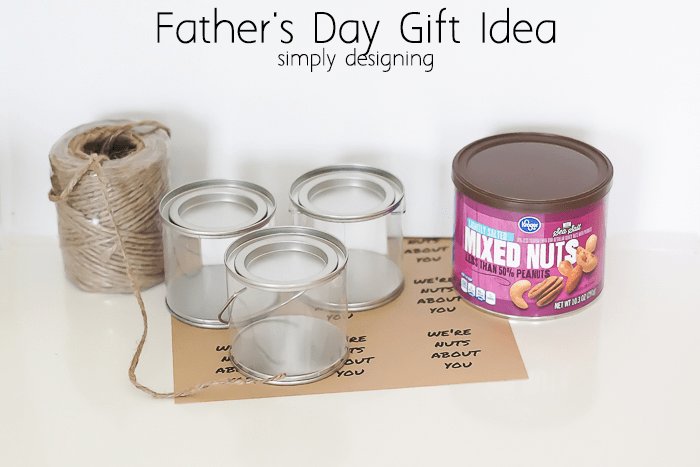 This is one of those projects that can be done in several ways. But the general idea is the same.
You will want to begin by creating your label. I happened to have some octagonal kraft paper labels on hand that fit perfectly onto these containers. So I printed out a cute little saying "we're nuts about you" on my labels. Easy peasy.
If you don't have labels on hand, you can simply use a piece of cardstock and a sharpie marker to create a cute little label for your container. I would use glue or double sided tape to adhere a homemade label onto your pail if you go that route. Also easy peasy.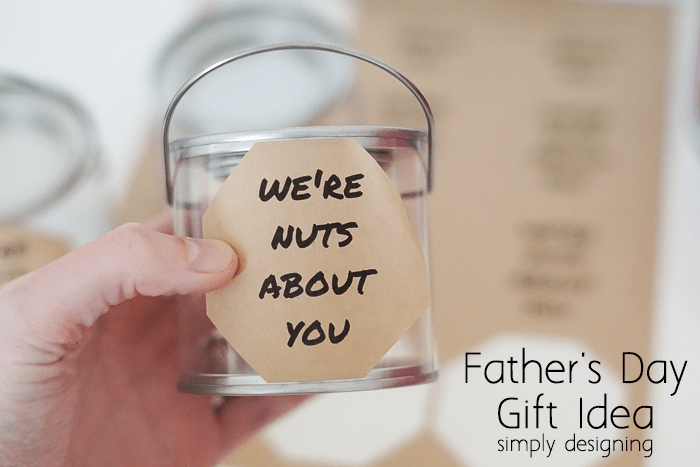 Oh and in case you a curious, I used a font called Permanent Marker. I think it is perfect for this handwritten look, but you can use any font you like!
Once your labels are created, attach them to the front of your container. (You might need to take the plastic pail product label off first.)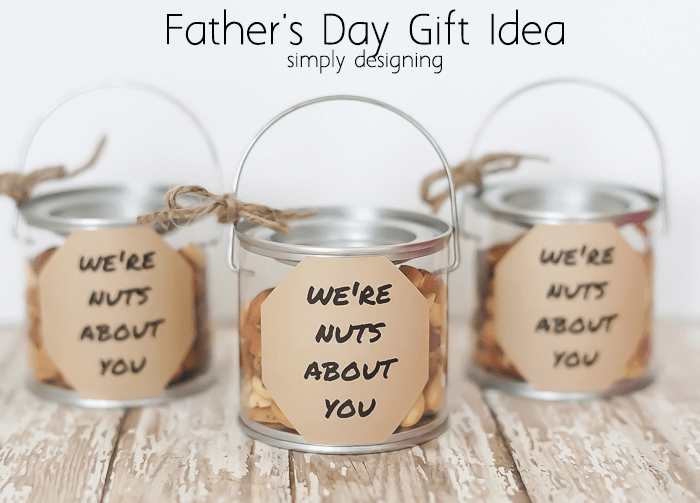 Then fill the plastic pail with yummy nuts! You can fill them with your man's favorite kind or do a variety like I did! Candied nuts are also another really great option for this too and are one of my husband's favorite things!
After my pails were filled and the lids back on, I added a small cute jute bow to the handle just to give it a little cute touch without going overboard. This is a gift for a man after all so I don't want to make it too girly.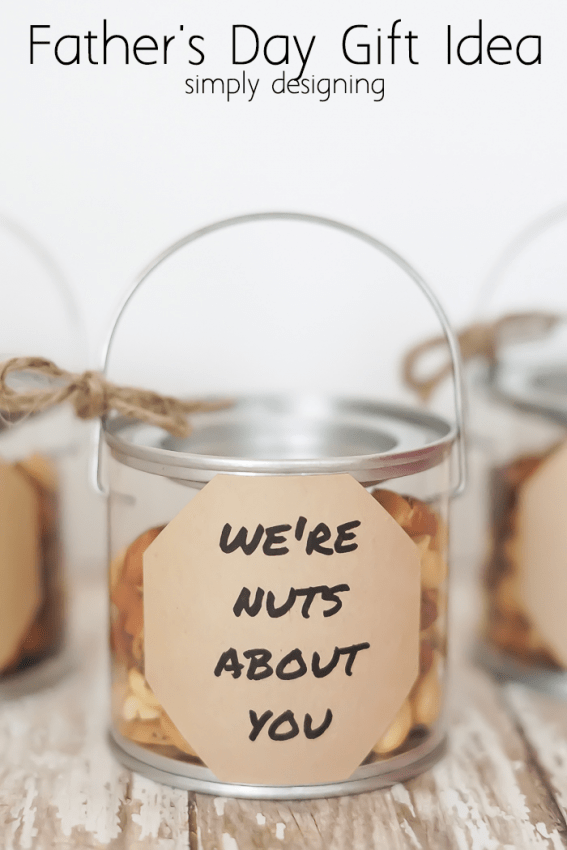 And that is really all there is to it! It is such a simple father's day gift idea and is perfect for any man in your life!
Do you like to make or buy father's day gifts?
If you enjoyed this idea, you might also like these too: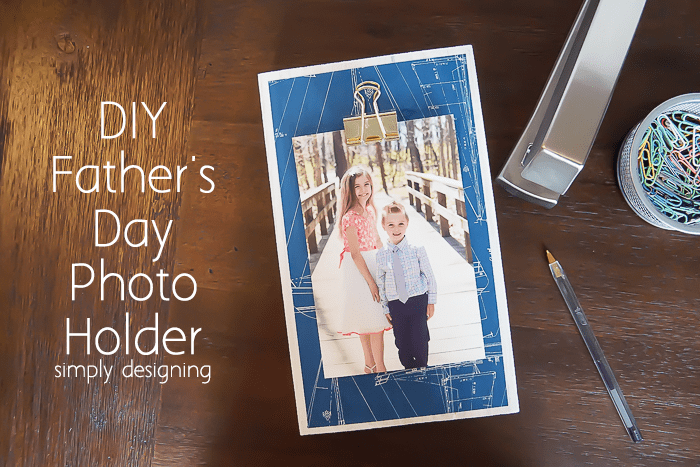 Hugs and Kisses Father's Day Gift Idea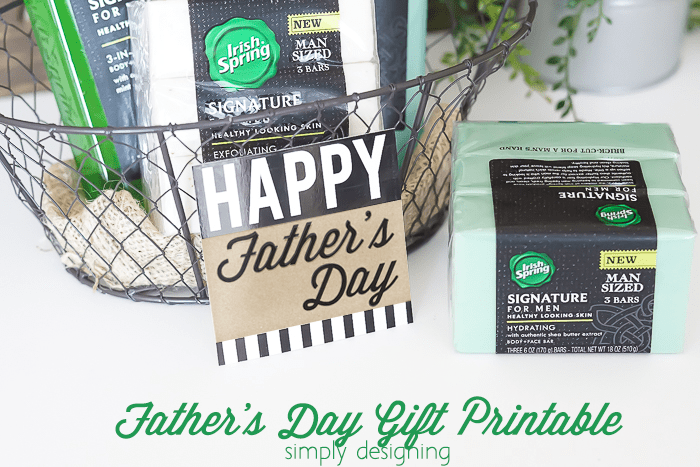 This post was originally written for Crafts Unleashed blog but was written photographed, conceptualized and copyright by Simply Designing.