Our home is evenly split, two boys and two girls, but can we be honest here for a minute. The girls smell better than the boys. True story. I love my son and my husband, but for example, yesterday in the car, my son was stinking me out by putting his little smelly feet by my head! Boys are just smelly! Do you have any stinky boys in your home? If so, I have come up with the perfect Father's Day Gift idea and printable for the ever-so-slightly-stinky boy in your life. Come check it out and snag your free printable too!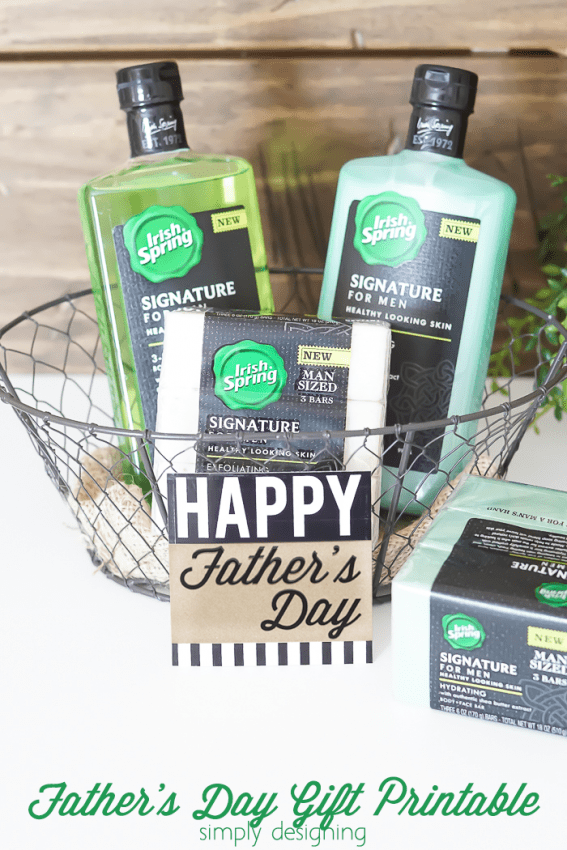 This shop has been compensated by Collective Bias, Inc. and its advertiser. All opinions are mine alone. #MySignatureMove #CollectiveBias
I usually buy my husband's soap or body wash and I am very picky about how it smells. It needs to be manly but not too strong. I am always looking for great brands with good smells at a reasonable cost. So while I was at WalMart the other day, I came across a new line of products near the body wash aisle, designed just for men from Irish Spring.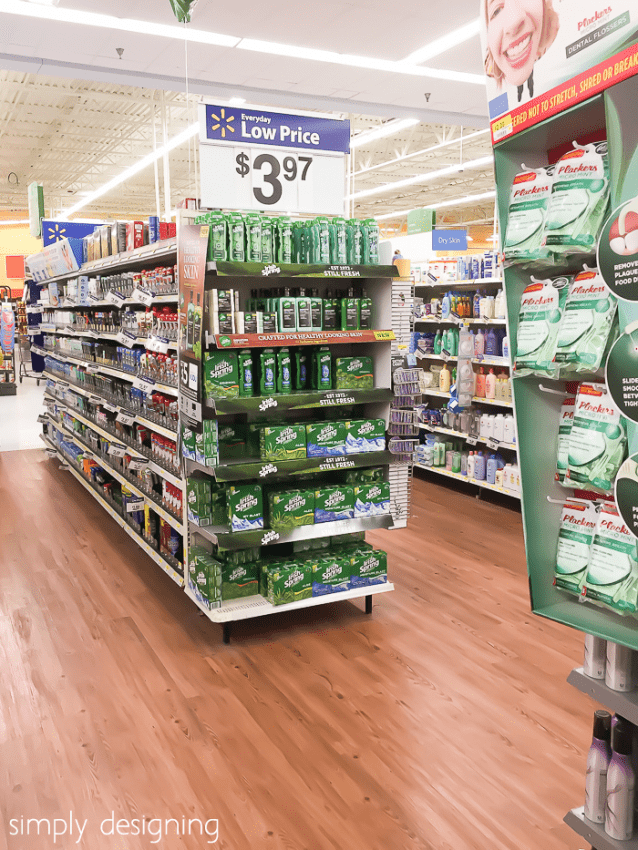 My husband likes both body wash and bars of soap so I decide to grab a variety and put it together in a fun little gift basket! You could gift this to your man anytime, but I think it would be especially cute for Father's Day.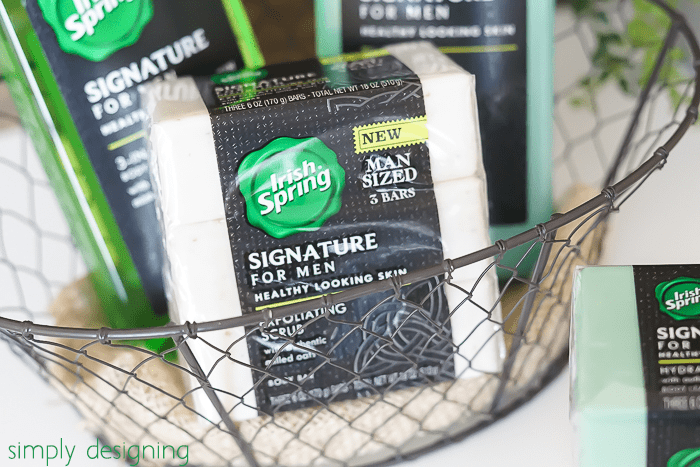 I snagged one of the following items: Irish Spring Signature Body Wash 3-in-1 and Signature Body Wash Hydrating, a 3-pack of Bar Soap Hydrating 3-pack of Bar Soap Exfoliating Scrub. I really like how they all smell and I have to admit I love their manly packaging!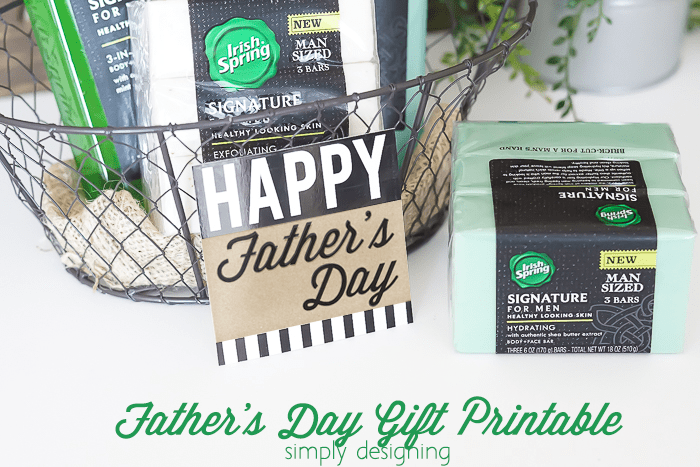 Courtney from Paperelli designed these really cute Father's Day printable tags that I think are perfect to go with this fun gift! Don't you love them!? You can print these off and use them for Father's Day, with any gift!
Father's Day Gift Printable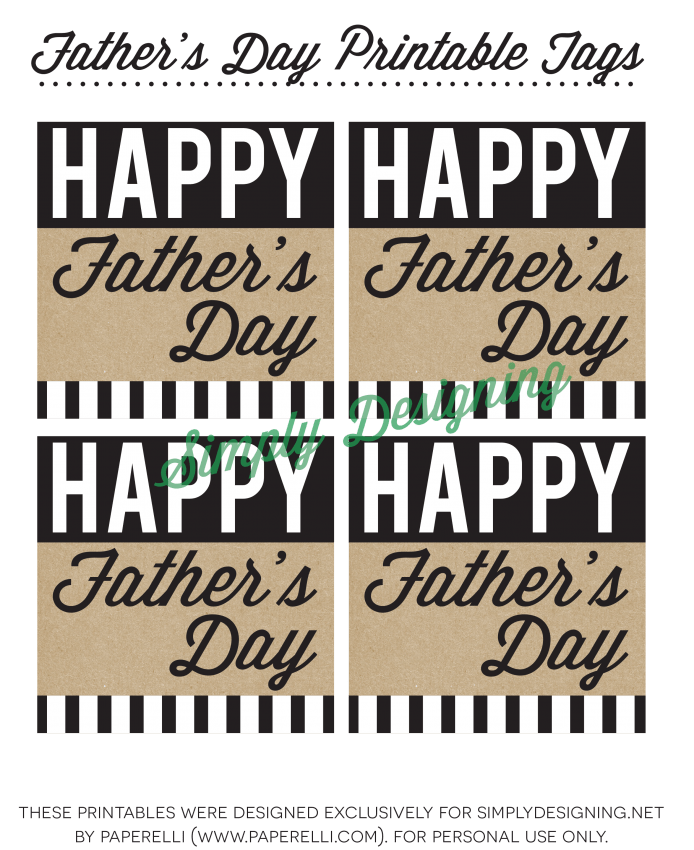 Just go HERE to download this printable for personal use only.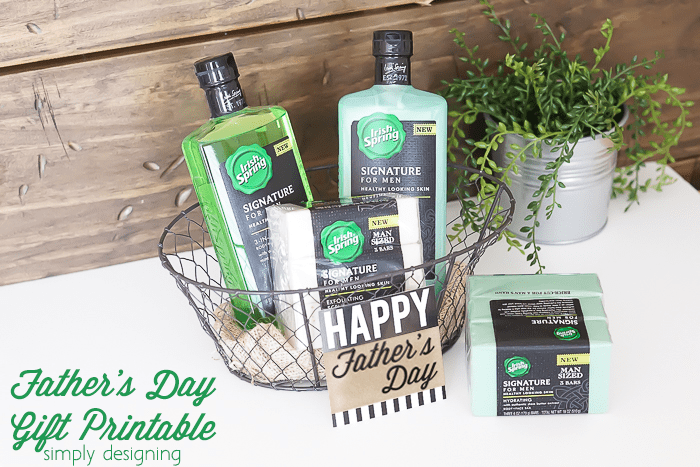 Purchase one of the new Irish Spring Signature products and get $5 off a VUDU purchase! Take a picture of your receipt and then go to http://cbi.as/3boj to upload your receipt. Next step, enjoy watching!
I am hopeful that these new soaps will be loved by my husband and I can't wait to give them to him!
What do you plan to give the man in your life for Father's Day?
Here are a few more fun gift ideas: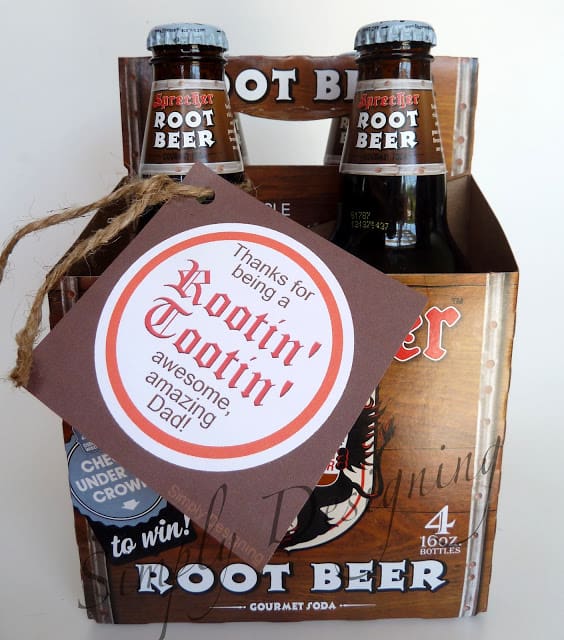 Rootin' Tootin' Father's Day Gift