With Father's Day right around the corner, I thought it would be fun to come up with a few fun and creative ideas for DIY Father's Day Gifts that are perfect for the men in your life.  I know that crafting a little gift for a man can be extremely difficult, but today I have you covered with a cute DIY Photo Holder gift idea that is perfect for the man in your life!  My husband loved it so much that he already took it to work!  (It was an early little gift for him.)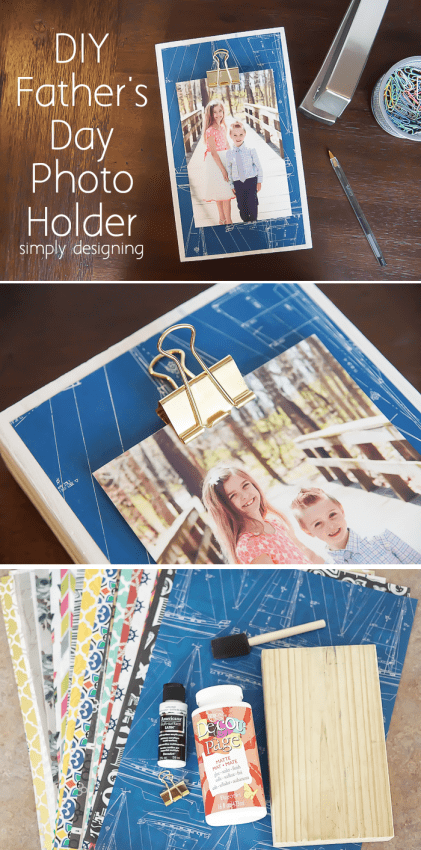 Also, this gift cost practically nothing.  Of course it only cost nothing because I happened to have everything I needed on hand.  But even if you don't have everything you need, it is still a really inexpensive gift to make!
Also I want to give a big huge thank you to DecoArt for making today's post possible.
First of all, these Decou-Page papers are amazing!  DecoArt has it's own line of beautiful Decou-Page papers that are perfect for any multi-media project!  They are similar to decorative scrapbook papers but thinner which makes using them a bit easier to use in Decou-Page projects.  Also I am in love with so many of the beautiful designs.  There are many to choose from, but I selected this beautiful dark blue nautical themed paper for this project.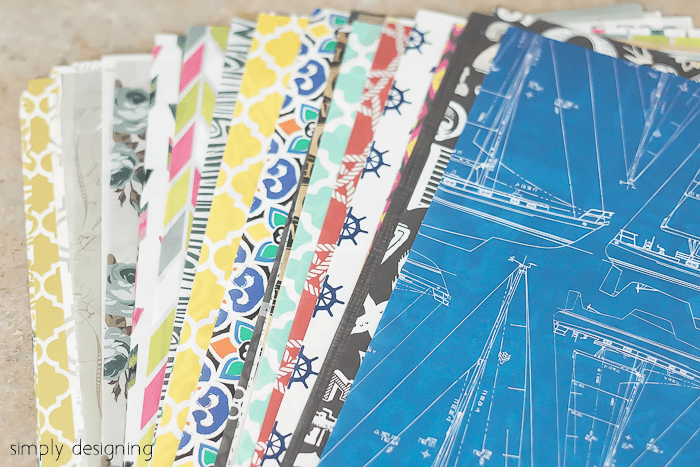 DIY Photo Holder
Supplies:
DecoArt Decou-Page Paper, I used one from the Ship to Shore pack, but it's your choice what to use
Americana Multi-Surface Paint, Cotton Ball
2 Foam Brushes
1 piece wood, I used a 2" x 6" that I cut to about 9" tall
Gold Binder Clip
Glue Gun and/or E6000 Glue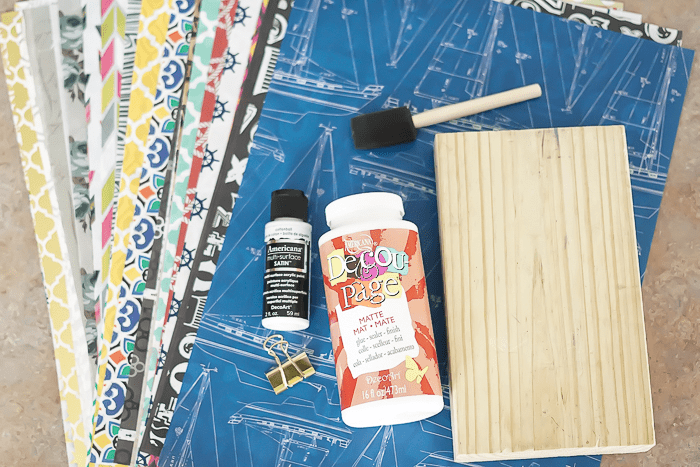 First I began by painting my cut and sanded board with Cotton Ball paint using a foam brush.  I painted the back and sides and only a little way onto the front of the wood.  I let this dry completely before moving on.
Then I cut my Decou-Page paper to size.  I wanted it to sit just a little bit inside of the edges of the board so I measured and cut accordingly.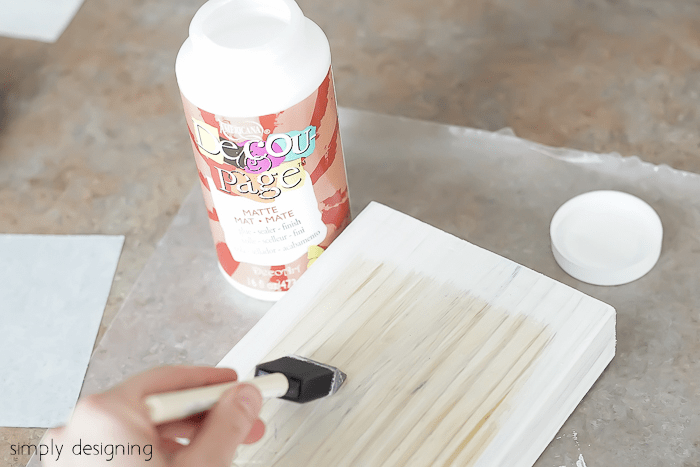 Then I covered the front of my board with Decou-Page using a second foam brush.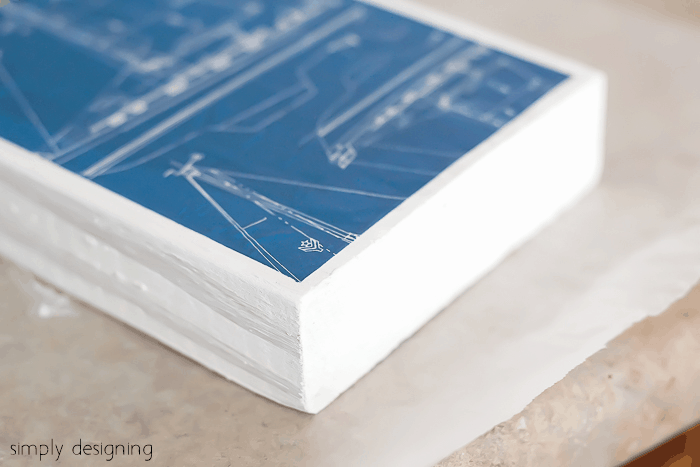 Then I carefully set my Decou-Page paper ontop of my board and rubbed it into place.  You can add a top layer of Decou-Page to your board at this point if you would like to.  Be sure to let this dry completely before moving on.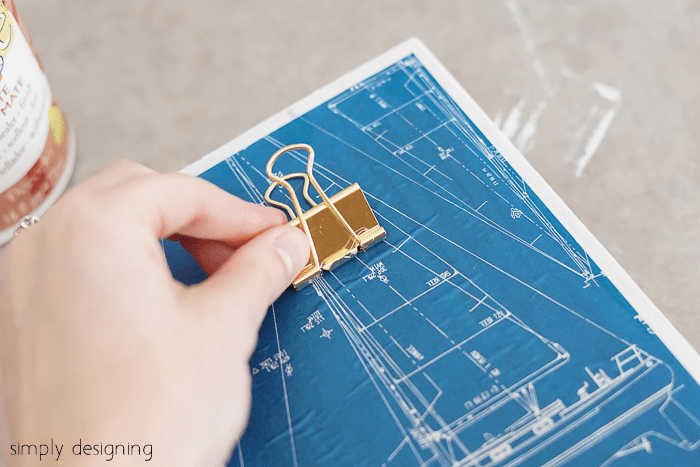 Then I attached my gold binder clip to my board using E6000 Glue and Hot Glue.  Yes I used both.  Why?  Because E6000 glue will give a really secure attachment, but the hot glue will keep the binder clip in place until the E6000 can dry.
So I dabbed a little E6000 onto the middle of my binder clip (don't use too much as it will expand as it dries) and then I added a little hot glue around the edges of the clip and set it in place.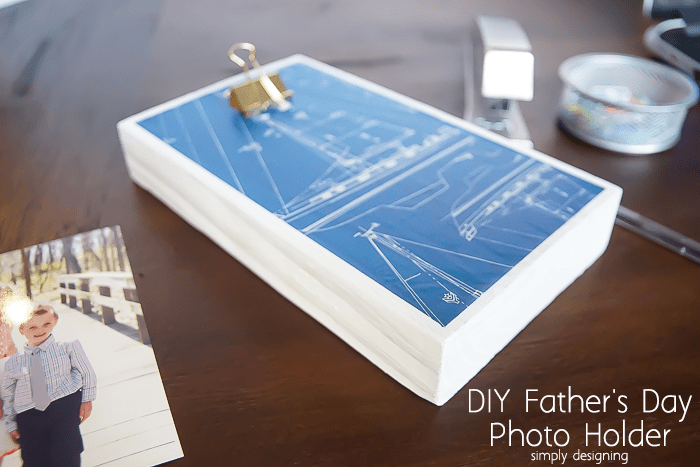 After it was set, my DIY Photo Holder was ready to use!  I printed a cute photo of my kiddos off of my computer and attached it to the board.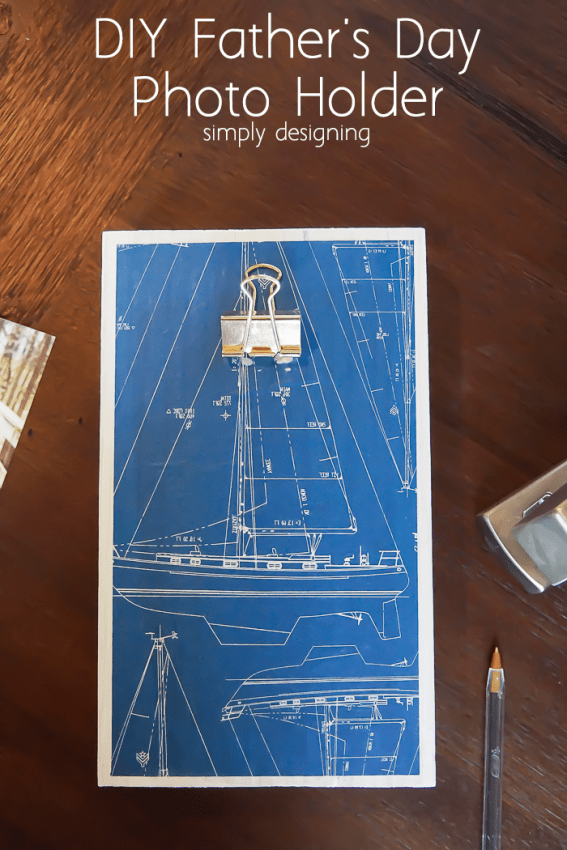 This board has a really fun nautical theme and is a really good DIY gift idea for a man !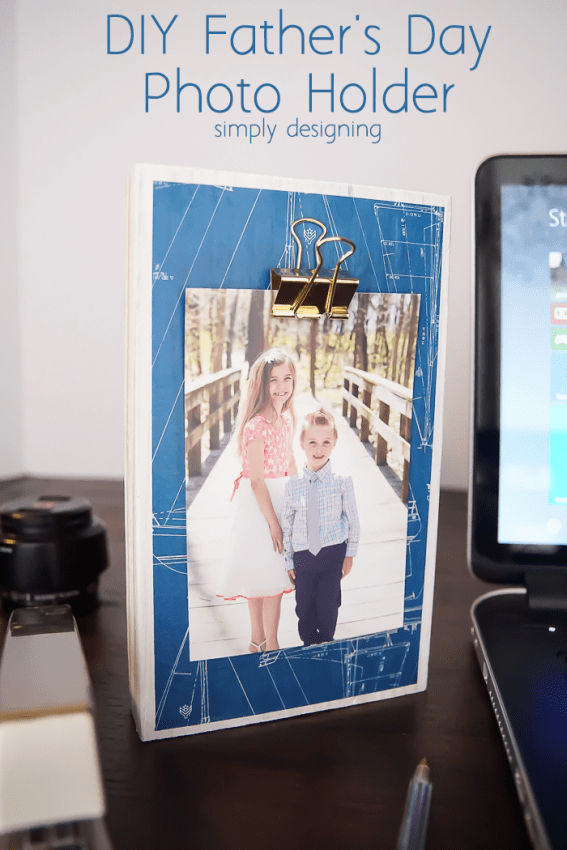 We love using it as a Photo Holder, but it would also be perfect to hold a pad of paper or put notes or lists on.  There are so many options of how to use this.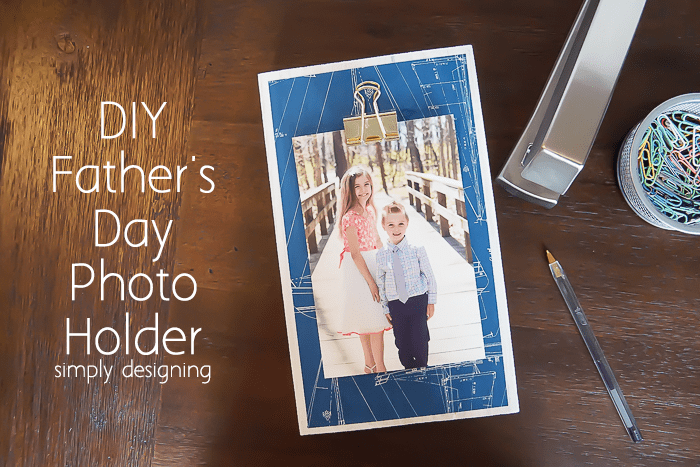 No matter how you use it, it is a great gift idea for any father, grandfather or any man in your life!  If you don't have anyone to celebrate for Father's Day, this would make a great Christmas or Birthday gift as well!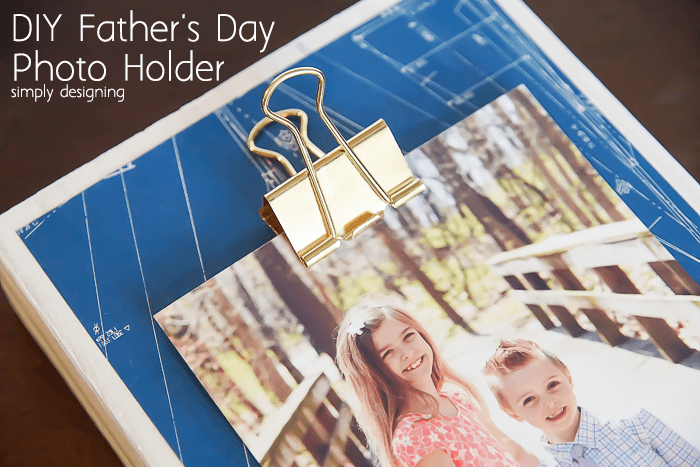 And I love how cute the gold binder clip is on here!  It adds just the right amount of bling to make it stand out and be special all while being very manly.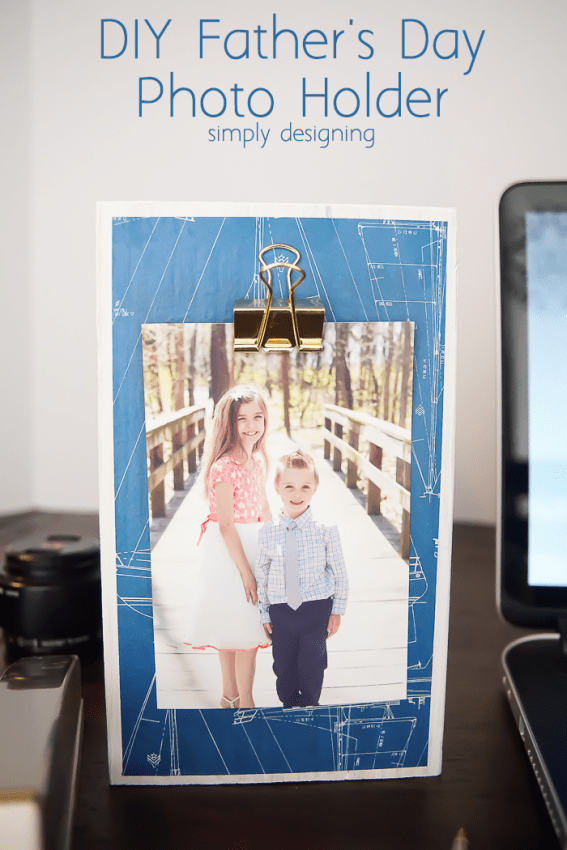 Do you like to buy or DIY your father's day gifts?
If you enjoyed this idea, you might also like these too:
Hugs and Kisses Father's Day Gift Idea