Did you know that you can make your own water color paints!?  Scented.  Edible.  Watercolor Paints.  Seriously!!  You can!  These are non-toxic, smell amazing and are completely edible!  Plus they provide brilliant watercolor colors that are so much fun to paint with.  These are truly perfect if you have little ones.  And these paints take exactly 2 ingredients to make...and one of them is water!  So these are simple, quick and affordable too!  And you don't have to worry if your little one decides to lick the paint because it smells so yummy!  These are perfectly harmless.  Read on to learn how to make Scented Watercolor Paints!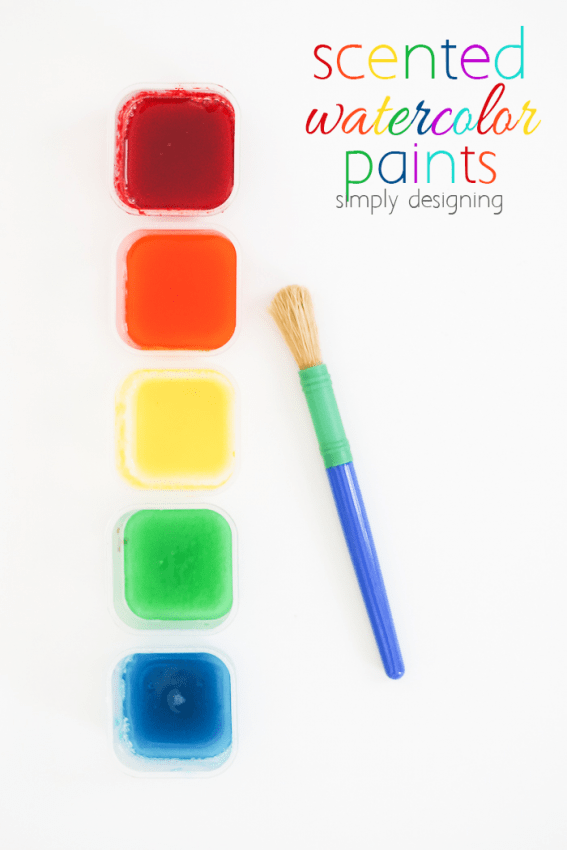 To make these Scented Watercolor Paints, you will need:
1 Tablespoon flavored gelatin powder, in a variety of colors
1 Tablespoon warm water
Toothpick
Paper
We found 5 different colors of gelatin at our local grocery store that we decided to use.  I didn't think that there would be a big difference in color between strawberry, cherry and raspberry, so we used cherry as our red, berry blue as our blue, lime for green, lemon for yellow and orange for orange.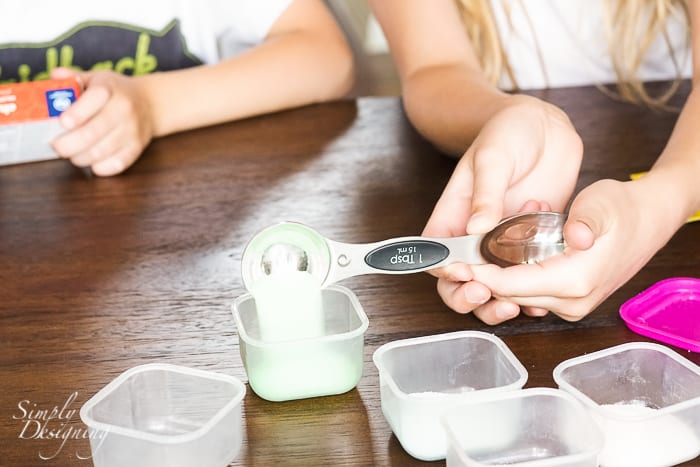 We opened 5 of our storage containers and began by adding 1 Tablespoon of each gelatin mix into each container, one color per container.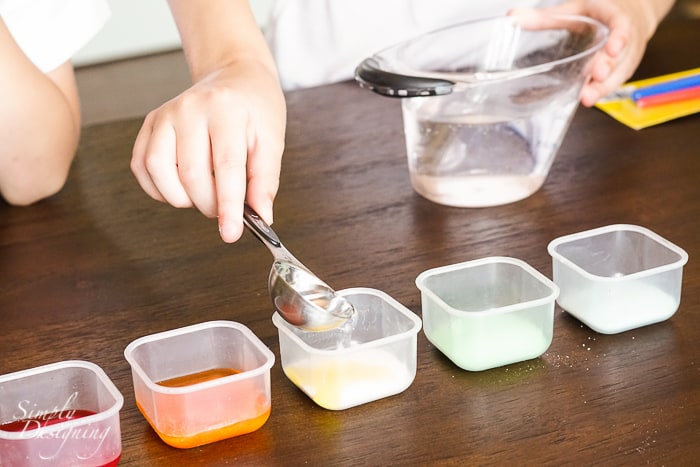 Then we added 1 Tablespoon of warm water to each container and stirred with a toothpick.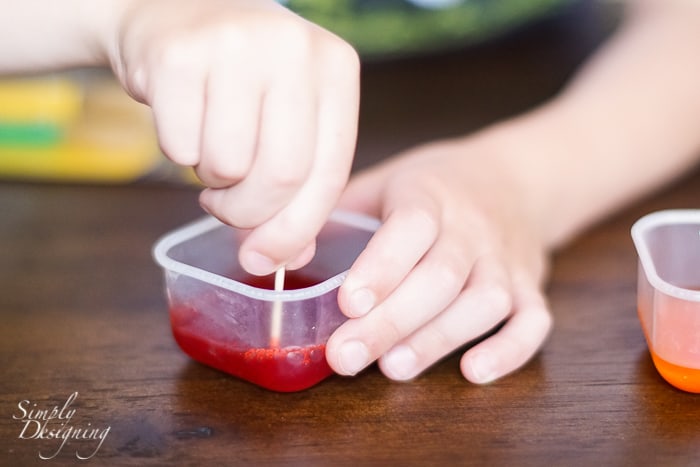 Warm water helps the powder to dissolve so be sure to take your time to dissolve the powder.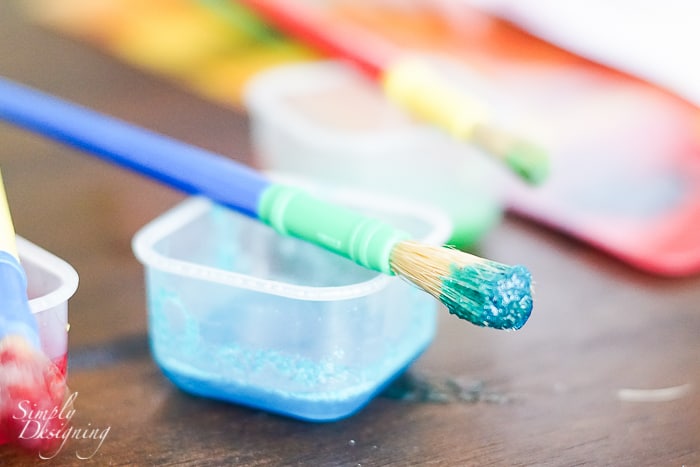 The reason I prefer using gelatin over powdered drink mix for this type of project is that the gelatin thickens a bit as you mix it which means you end up with more saturated and vibrant colors!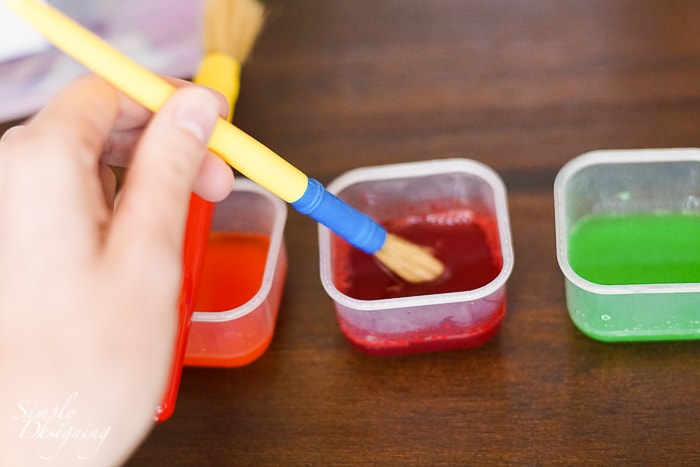 After the colors were mixed well, we used kids paint brushes to paint our design.  I let my children have fun with this and just sat back and watched as they delighted in the fact that they were painting with paints they had made!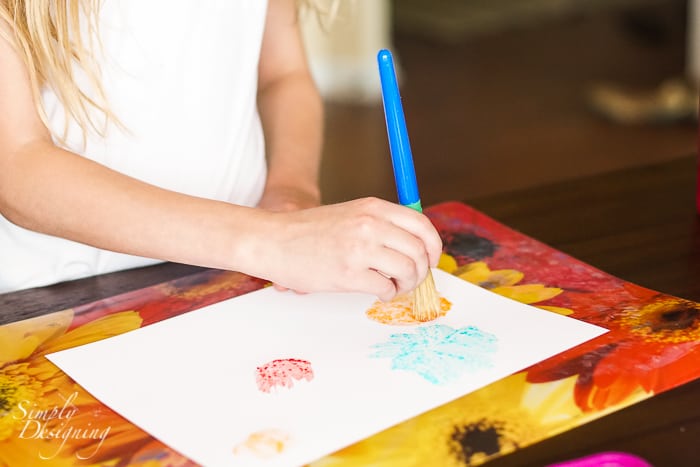 And didn't the pictures turn out so cute too?  My kids really enjoyed themselves and it was such a fun summer project!
As a quick side note though, be careful as this can stain.  My children usually wear an apron or old clothing when doing projects like this.  And we always have a container of wipes handy for easy clean up!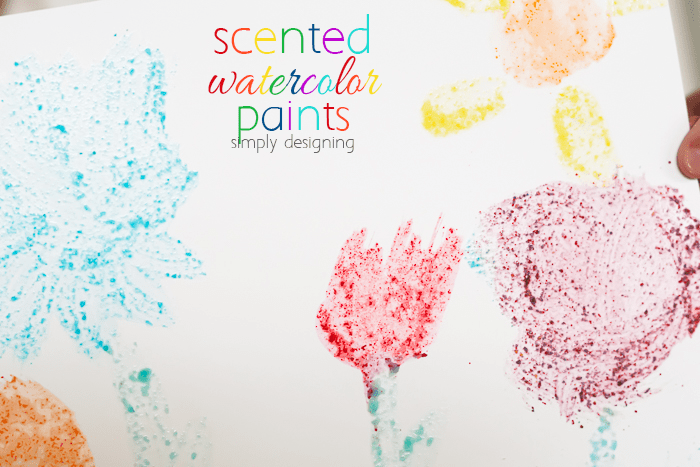 And if you are looking for more kid crafts to do this summer you might like this fun Kids Soap Tutorial.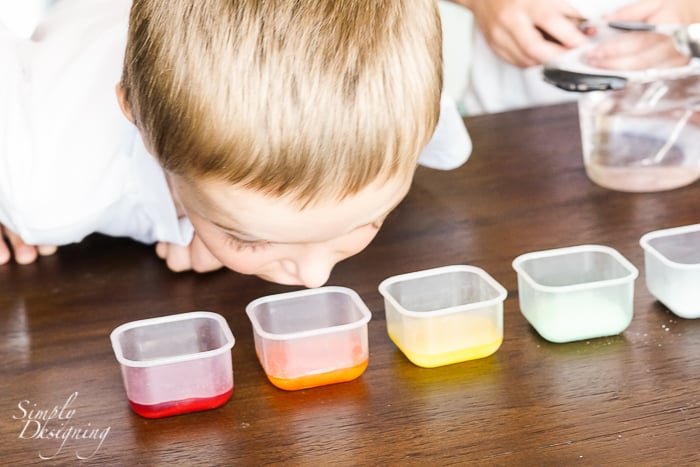 And they really do smell oh-so-yummy!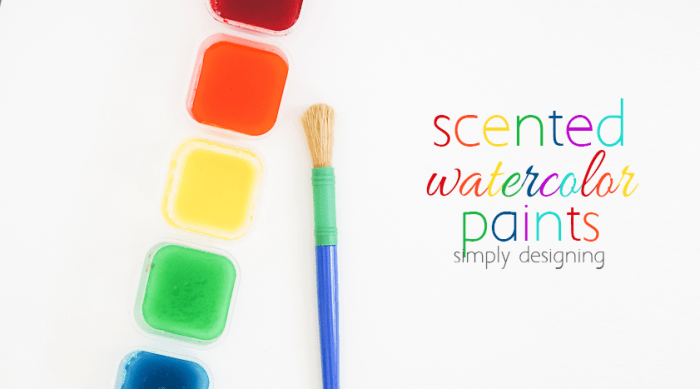 What a perfectly fun summer project!
You might also enjoy these fun kids summer crafts too: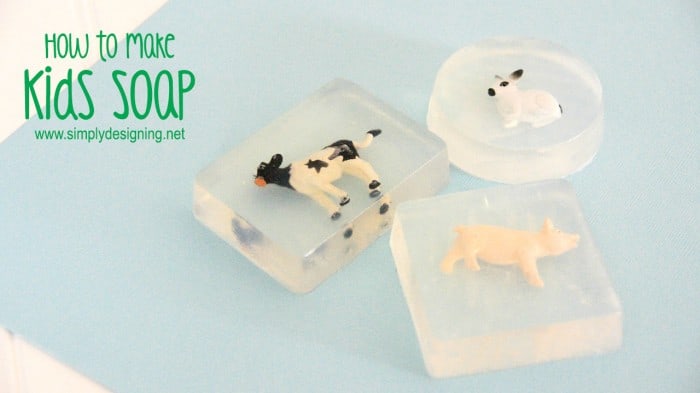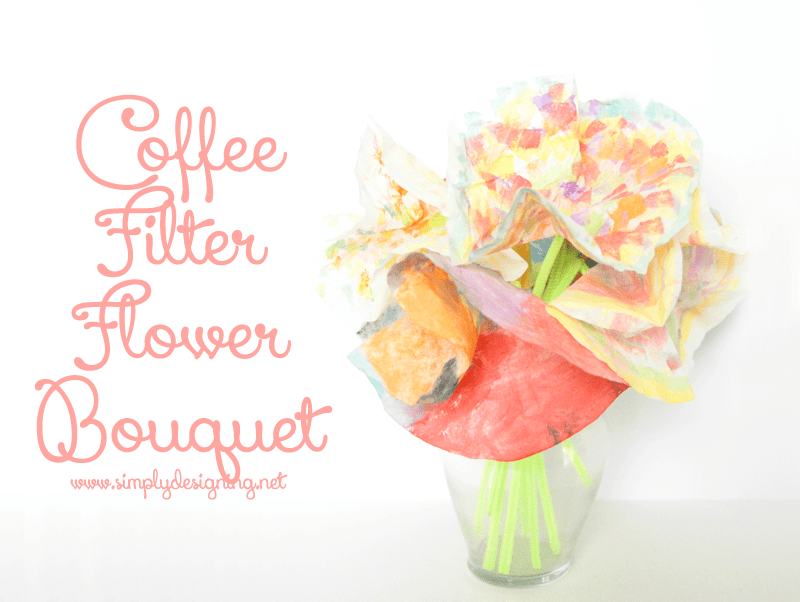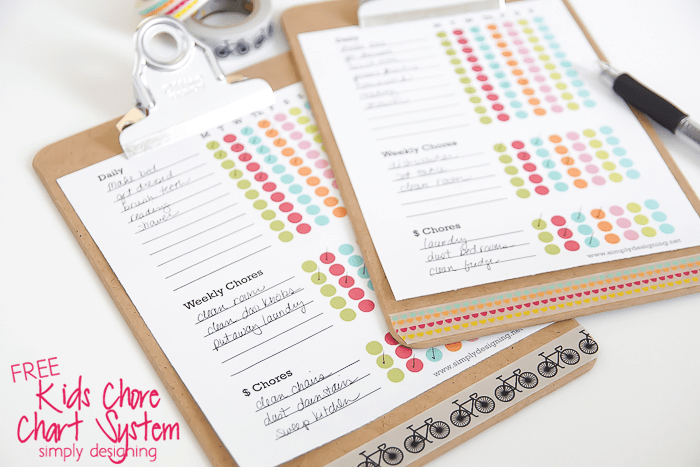 This post was first shared on Crafts Unleashed Blog.