I love that in August and September school supplies go on sale!  Like a crazy good sale!  I always snag a few extra supplies to keep around the house just in case we need them throughout the year.  But this year, I really stocked up!  And I decided to use them in a  fun back to school craft!  This school supply cake is adorable and could be donated to a classroom or a school.  A school supply cake is sort of like a diaper cake, but made with school supplies instead!  And it is so cute and such a fun way to surprise teachers with an extra little something to start their year off with.  Keep reading to see how you can make your own School Supply Cake.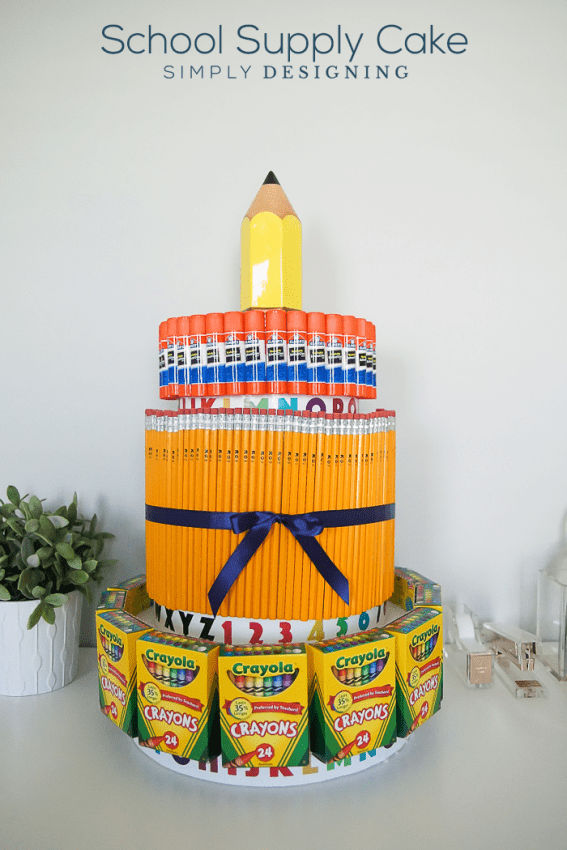 (Affiliate links included in this post for your convenience.  By purchasing anything through these links, you never pay a penny more.  Thank you for supporting my blog.)
To create a school supply cake, you will need: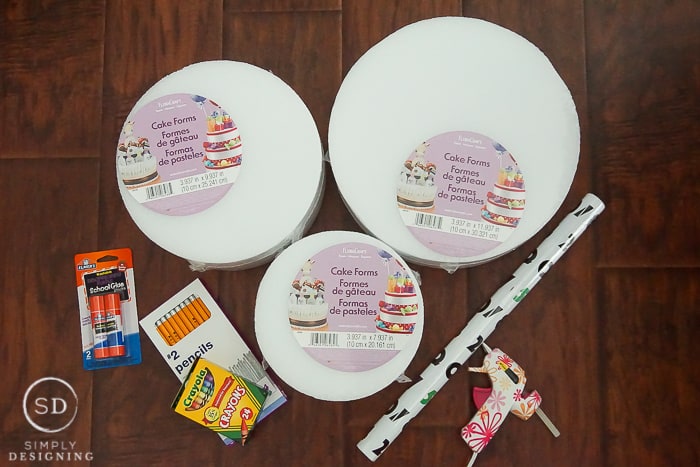 You may need to vary the numbers of school supplies I listed above a bit depending on how close you glue everything together.
First you will begin by gluing the (2) 4" x 10" cake forms together so they are stacked.  Then you will cut your ABC shelf liner into rows and add a strip of the alphabet to the bottom of each of your cake forms.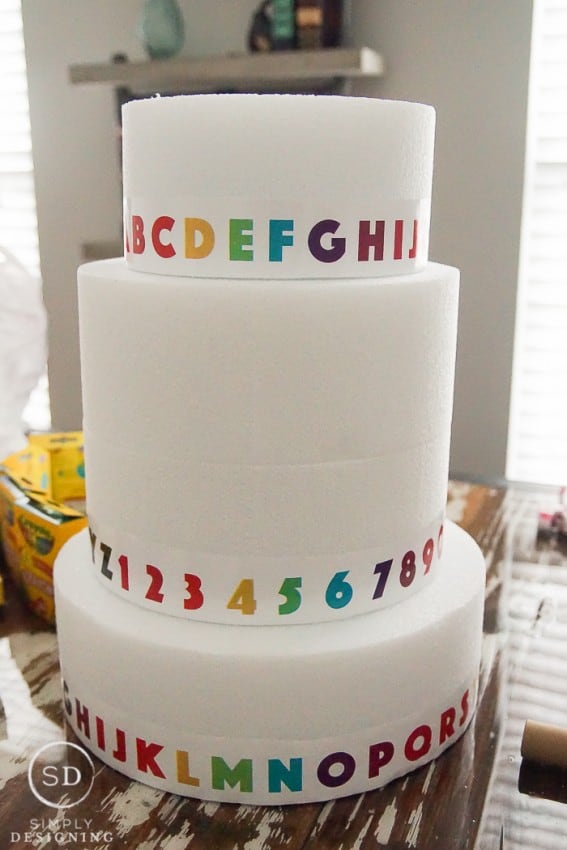 Next you will use your hot glue gun to begin attaching the school supplies to your cake forms.  I left the crayons in their box, but everything else was taken out and glued directly to the foam.  The crayons were glued to the 4" x 12" cake form, the pencils were glued to the 4" x 10" cake form and the glue sticks were glued to the 4" x 8" cake form.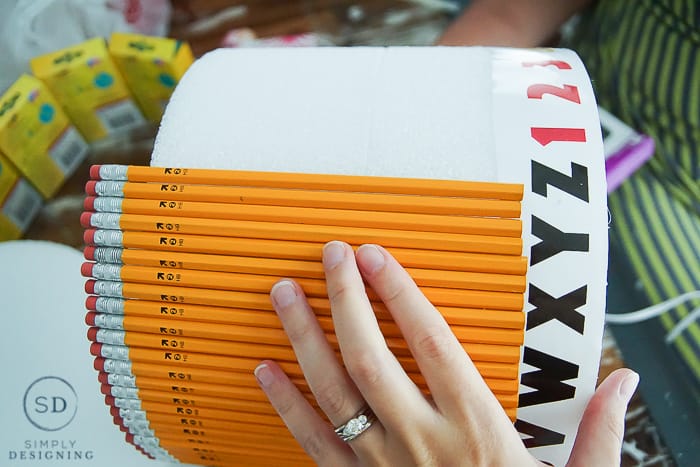 When the layers are complete, glue the cake forms together to form a cake.  And you can add a fun ceramic crayon on top or some other fun school supply item.  Add a touch of blue ribbon around the middle layer of pencils and your school supply cake is complete!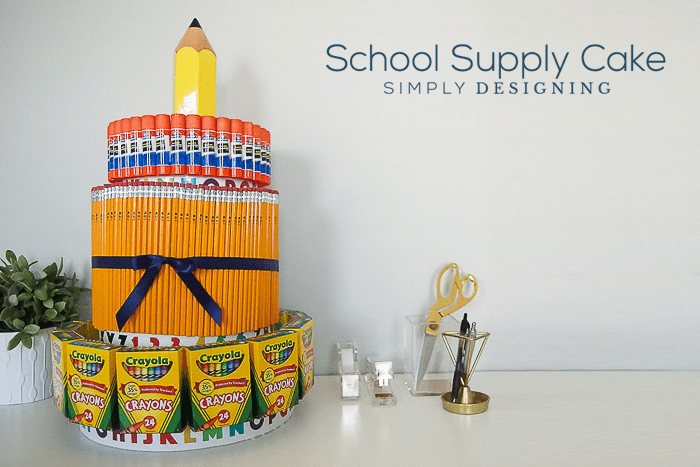 I think it is such a fun craft and would be cute to decorate your home with during back to school time or even take back to school photos with!  But once you are done with it, it makes a great school donation!  The teachers can simply remove the supplies from the cake as they need them and the hot glue will peel right off of the supplies so they are ready for use.
Have you ever used school supplies in a craft project before?
This post was first seen on Make It Fun Blog.
You might also enjoy: